Get Paid to Be a Listener (When Talking Isn't Your Thing)
One of my favorite sites, Swagbucks, offers tons of ways to earn real cash online. If you're not already a member, give it a shot! Here are five things you can do to make easy money on the site:
Play games (up to $110 each)
Test apps (up to $150 each)
Submit receipts (easy cash)
Shop at your favorite stores (up to 10% back)
Answer surveys and polls (quick cash in minutes!)
There is no statistic on this; it's just common sense–we all need someone to listen to us whether it's to vent, share an idea, or just to communicate our feelings. It's a basic human need and survival tactic. You can imagine how many opportunities there are out there to get paid to be a listener.
There is more than one way to listen for money. It doesn't mean you have to become a therapist to get paid to listen. There are several other options, and finding the one way that fits your lifestyle and your needs will be the trick to making this work for you.
If you are seeking inspiration on where to look for these listener jobs, I've done the work for you by creating a list of ways you can get paid to be a listener.
Our Popular Money-Making Offers
Sign up with each of the following companies to maximize your earning potential.
$10 sign-up bonus
Pays to take surveys, complete offers, shop online, and much more
100s of other paid tasks
Awards cash and gift cards
$5 sign-up bonus
Pays to play games, watch videos, answer polls, and much more
100s of other paid tasks
Awards cash and gift cards
14 Best Jobs to Get Paid to Be an Online Listener
Get paid to be a listener with these online listener jobs. Get started making money today doing something that is a passion of yours.
1. Listen to Commercials on InboxDollars
InboxDollars is a platform dedicated to helping members earn more money in their free time. One of the ways you can get paid is by listening to commercials on the site. Set up your phone to play commercials in the background while you are busy making dinner, gardening, or completing other tasks at home.
You get paid for each commercial that plays all the way through. The money gets added to your free InboxDollars account. You can cash out your earnings with gift cards to places like Amazon or a deposit to your PayPal account. There is also a free $5 bonus when you create a new InboxDollars account.
Related: InboxDollars Review
2. Listen to Music
Slice the Pie is a unique website that pays its members to listen to music. Each music file is only a few minutes long, and you just have to listen to at least 90 seconds of the song before you can submit your thoughts. It can be a fun way to earn some extra cash while discovering new artists.
3. Apply for Listener Jobs on FlexJobs
As one of the most trusted online job sites, FlexOffers is a great place to apply for jobs that will pay you to be a listener. The company screens every job opportunity before allowing it on the site, making it nearly impossible to get caught up in an online scam.
On FlexOffers, you can find companies searching for Listening Analysts, Social Listening Experts, Interpreters, and many other positions that require great listening skills. When you search for listening jobs on the site, you can find plenty of positions that are perfect for great listeners.
Related: Get Paid to Narrate Books
4. Sign up With Fiverr
Fiverr is a place where freelancers or contracted workers can post their services for payment. One of those services can be to listen to people. Listen to their ideas, be a shoulder for them to lean on and vent to, or listen to audiobooks and make recommendations.
Set your own rates for this kind of service. Keep in mind that Fiverr is known for beginners who are looking to gain experience and enhance their skills or services. You might start on the lower end of pay, but you can increase your rates later on.
Related: How to Get Paid to Read
5. Become a Transcriptionist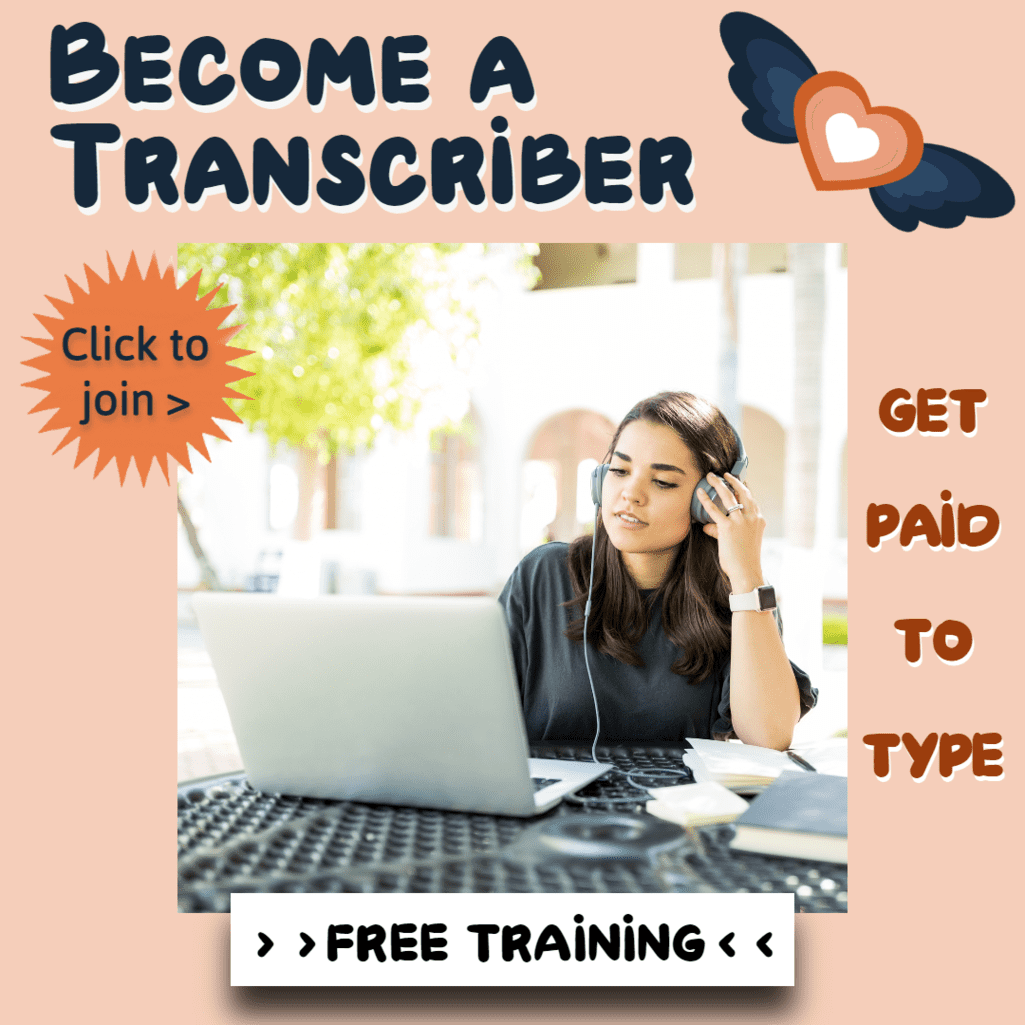 Transcription jobs can be lucrative for those who have great listening and typing skills. As a transcriptionist, you could potentially spend hours every day listening to audio files and typing them into a document. Most transcription positions are remote and pay by the hour of audio typed (not by the number of hours it takes to complete the file).
Janet Shaughnessy created an amazing FREE mini online course teaching students how to start transcribing from home. Grab a spot in General Transcription: Theory & Practice and learn how to start earning money immediately.
More Ways to Get Paid to Be a Listener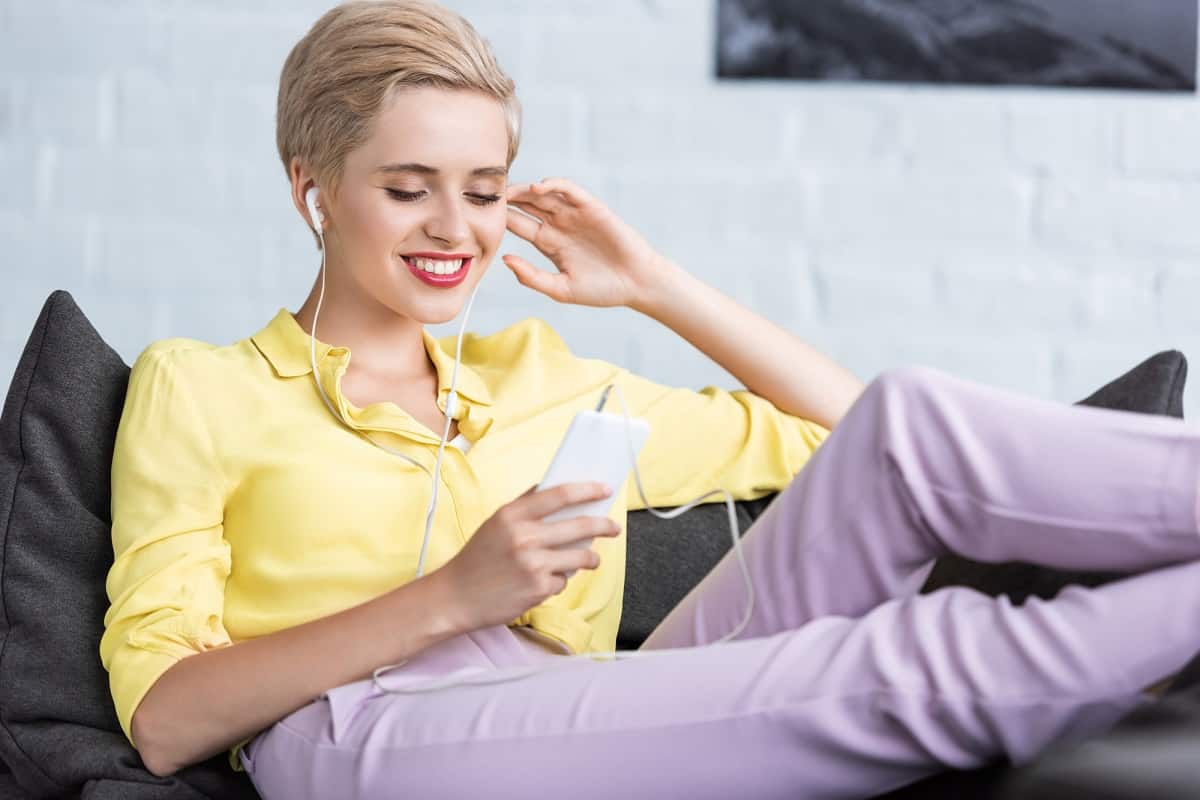 Use these other ways to get paid to be a listener without certification or previous experience.
5. Become a Life Coach
Life coaches are highly in demand these days. As a life coach, you help people through the specific challenges in their life at the time. Life coaches are not therapists or counselors. They are not regulated by any entity. You can become a life coach on any topic of your choosing so long as you can confidently guide people in that area.
Your clients will be paying you to listen to their challenges and help them take steps toward finding relief from those challenges. They will pay you for your time and advice. Get paid to listen to your clients and make a difference in their lives.
Related: Get Paid to Sleep
6. Listen to Podcasts
Listening to podcasts is a great way to get paid to be a listener. From becoming a podcast host to an audio engineer and even freelance writing for podcasters, podcast jobs are all about listening.
7. Become a Test Subject
Opportunities to get paid to be a test subject can be found for a variety of new advancements whether for medical or consumer purposes. You can find new research studies conducted daily, some of which have to do with listening.
You can find ways to test new hearing products and services. Additionally, you can also listen to speeches from companies who want to get your opinion on new ideas.
8. Use the Listeners App
The Listeners app in the Apple store and on Google Play is available to download for anyone looking for online listener jobs. This app is designed to create a community of Listeners who want to share their knowledge, skills, and expertise with others.
People can connect with you in the app based on the knowledge you have to share. If they want to learn from you, you get paid to listen to them and provide advice. You, as the Listener, get to set your own per minute rate for your time and create your own schedule.
Related: How to Get Paid to Learn
9. Become a Babysitter
Being a babysitter comes with great responsibility. Some of that responsibility includes listening to the child or baby you are caring for during your shift.
With babies, you listen for cues that show when they are hungry, tired, or just need some extra love. With older children, you have to engage with them, which includes listening to them about what they want to do, what they want to eat, or what concerns and stories they have about their day at school. Babysitting jobs can pay exceptionally well.
Related: Get Paid to Live in a House
10. Get Paid to Listen in Class
You can even get paid to go to school and listen to your teachers. Whether you're a great notetaker, tutor, or writer, there are many ways to use your listening skills to make money. At the very least, it can help you pay your way through college without taking out a school loan.
Professional Listener Jobs
The following jobs are more obvious ways to get paid to be a listener, but they require more expertise to get started. For these jobs, you get paid to listen to people's problems and help guide them to solutions.
11. Become a Therapist
As mentioned above, a therapist's job is a more obvious choice if you want to listen to people for money. It is a job that you need to be qualified to do. You can't just decide one day to become a therapist and start immediately. Becoming a therapist requires education, years of clinical practice, and certain licenses.
As a therapist, you get paid to listen to someone vent as they process their traumas and hash out past issues. You then guide them in the steps they should take to become free from those memories. A therapist's job isn't easy. However, it is rewarding monetarily and professionally as you make a difference in other people's lives.
Related: How to Make $5,000 Fast
12. Become a Social Worker
As a social worker, you can get paid to listen to the clients on your caseload. Social workers are able to specialize in different areas like child trauma cases, hospital settings, and even the homeless. Whichever specialty you choose to be part of, you can get paid to listen to your clients.
Social workers often have helpful resources for their clients. Listen to their needs and struggles, then you can provide them with the appropriate resources or connect them to others who can help. The pay for social workers will vary by state.
13. Become a Customer Service Representative
Get paid to answer and listen to calls as a customer service representative. Many companies have designated call centers or call support teams. The kind of calls you take depends on the company that hired you.
Some calls are with customers who need assistance with previously- purchased products. With other customer service representative jobs, you could help customers book their dream vacation over the phone. These kinds of listener jobs usually pay around minimum wage.
14. Become a School Counselor
A school counselor is hired in a school district to help children of all ages with any challenges. An example of this would be an elementary-aged student who is acting up due to their parents divorcing and needs a listening ear. This could also be a school bullying situation or a high schooler who is needing help with college planning.
As a school counselor, you will need a certain degree and certification to be hired. The income is exceptional for this career, but there is quite a bit of footwork you have to put in beforehand to gain your certification.
Related: How to Start a Consulting Business
Who Knew Listening Could Be So Lucrative?
A good listener can be hard to come by. If you are someone who has the patience and skill to be a good listener, then these jobs are perfect for you. Find the best job from this list that is right for you.
From professional listener jobs to offering your own services, your creativity will help you choose the best option for your listening career. Get paid to be a listener on your own terms and make the extra money you want or even replace your full-time income.
Related: Get Paid for Your Invention Ideas
---