What to Sell on Etsy: Top Selling Things that Make Money
One of my favorite sites, KashKick, offers tons of ways to earn real cash online. If you're not already a member, give it a shot! Here are five things you can do to make easy money on the site:
Play games (up to $125 each)
Test apps (up to $125 each)
Buy lottery tickets (an easy $8)
Try popular brands (always changing)
Answer surveys (quick cash in minutes!)
It's always fun to find a hobby you like and be able to make money doing it. This goes for making things and selling them on places like Etsy. Like many people, I sell on Etsy for some passive monthly income.
Etsy is most commonly known as an online marketplace used to sell handmade and vintage goods. But when I decided to start selling on the platform, I really had to ask myself, "What can I sell on Etsy?" Not just what sells on Etsy.
My final choice had to make sense for me, and I knew that making something by hand or working with vintage goods just wouldn't work for me.
Since joining Etsy, setting up my store, and slowly adding listings in my spare time, I've made over 250 sales (and growing). I've finally found some great items that actually sell on Etsy!
During my research, I found that there is a large variety of items you can find on Etsy to purchase for any occasion. Even though you can sell almost anything, it's better to know what items are well received by customers on the platform. This will help you understand what will make you the most money based on what customers want to buy.
With the growing number of shops being added to Etsy, it is a great time to get your own shop going as well. Here are some tips to consider when deciding what to sell on Etsy.
Click the button ⬆️ to subscribe to my YouTube channel where I share real ways to earn money.
Our Popular Money-Making Offers
Sign up with each of the following companies to maximize your earning potential.
$10 sign-up bonus
Pays to take surveys, complete offers, shop online, and much more
100s of other paid tasks
Awards cash and gift cards
$5 sign-up bonus
Pays to play games, watch videos, answer polls, and much more
100s of other paid tasks
Awards cash and gift cards
Is It Profitable to Sell on Etsy?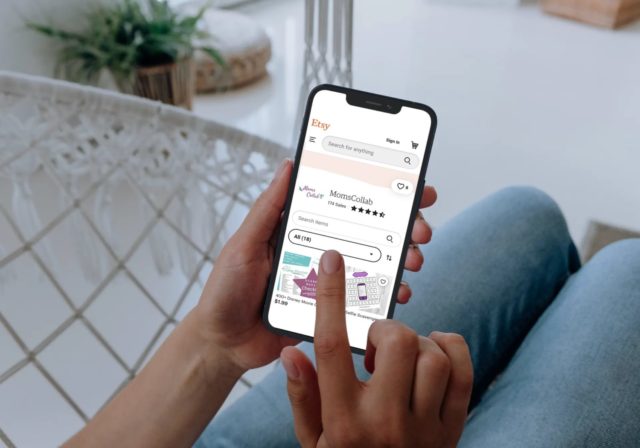 The key to this question is learning what sells on Etsy in order for you to turn a profit. You don't want to offer something that no one is interested in purchasing. If you find there is a product you can sell that customers are looking for, then Etsy can be profitable for you.
While it can be profitable, you must make a profit and loss statement to make sure you're pricing your items right. Additionally, don't forget to consider the time you spend on making your items. Time is money!
Related: ThriveCart Review
Pros and Cons of Selling on Etsy
Regardless of what you do in life, there will always be pros and cons. Having a shop on Etsy can be a great way to make money instantly online. However, there are some points to consider before opening up shop.
Pros:
Etsy is widely used so chances are higher for your items to be purchased on the marketplace versus your own website
Easy to set-up a shop profile
A business license is NOT required to sell on the marketplace
Use ranking tools to help you learn how to get seen by customers
Cons:
Listing fee of $0.20 per item for four months, or until the item sells
5% transaction fee (including shipping)
Three day cash out policy
Related: How to Start an Etsy Shop and Make Money Selling
How to Get Your Products Seen on Etsy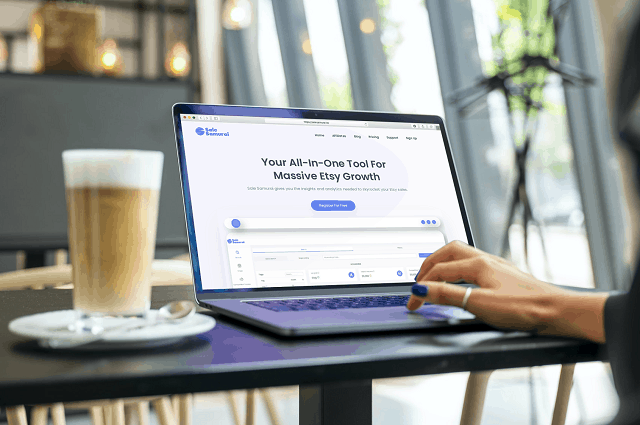 Before you choose what to sell on Etsy, it's important to do competitor research. Taking time to research other stores on Etsy that are selling similar products to those you plan to sell can help you choose a profitable product from the start.
I've recently been testing Sale Samurai, an Etsy SEO tool that helps you choose keywords for your product listings. If you don't use keywords in your product listings, then Etsy can't put your products in front of customers.
Additionally, doing keyword research ahead of time on Etsy helps you determine if people are actually searching for your product idea. Sale Samurai can save you tons of time and effort by showing you which products are the most popular.
(use code THEPAYATHOMEPARENT20 for 20% off)
100 Things to Sell on Etsy
There are several items you can choose to sell on Etsy. Here are the best things to sell on Etsy to make money this year.
Printables
Some of the easiest and most profitable things to sell on Etsy are printables. You can create them in a short amount of time and sell them passively. You can even get a headstart by using commercial use templates. These templates come with a commercial license which allows you to rebrand and edit them and then list them on Etsy to sell as your own.
Printables you can create can be:
Checklists
Coloring pages
Chore charts
Expense sheets
Activity pages
When I was deciding what to sell in my Etsy store, it didn't take me long to settle on printables. I spent some time creating them once, and now I continue to make money while doing nothing!
Selling printables on Etsy is also a smart way to avoid paying for materials and shipping costs. When you sell digital items, the final product is sent to each customer after she makes the purchase.
If selling printables on Etsy sounds intriguing, check out this free guide. You can learn the details about starting a side hustle selling printables and how to capitalize on seasonal trends.
eBooks
Ebooks are also great options when wondering what to sell on Etsy. They often lead to a seamless and quick sale because customers can download it versus having to wait for a physical book to arrive in the mail. Writing your first eBook can be time-consuming, but after it's finished you can sell copies of it over and over.
You can make money selling eBooks that have to do with:
"How to" guides
Recipes
Inspirational quotes
Short stories
Poetry
Jewelry
Whether it's for a gift or to commemorate a special occasion, handmade jewelry is a special item. Many Etsy shoppers visit the site specifically for the jewelry options. Popular jewelry items include:
Bracelets
Necklaces
Earrings
Rings
Anklets
Crafts
With a world of hustle and bustle, some customers look for ways to relax with some crafting. Sell crafting materials or kits to others for their enjoyment. Some crafts you can sell are:
Crochet kits
String art kits
Beginner DIY felt kits
Candle making kits
Sequin pixel art craft kits
Related: More Things to Sell to Make Money
Personalized Gifts
You can never go wrong with making personalized gifts. Get creative and incorporate gifts to your Etsy shop. Personalized gifts that are a hit among customers include:
Coffee cups
Tumblers
Picture frames
Ornaments
Guitar picks
Related: 5 Legitimate Car Wrap Advertising Jobs
Custom T-shirts
Custom t-shirts are a way of expressing yourself in quirky, fun sayings or inspirational quotes. Stay up-to-date with the latest trends and add some custom t-shirt designs to your Etsy shop. It's a simple way to get paid to write slogans in your spare time. Custom t-shirts can be:
Family matching shirts for reunions, vacations, holidays, etc.
Motherhood quirky sayings
Dad shirts
Cute baby designs
Fashionable designs for fun
Woodwork
Woodworking is actually a fairly profitable skill. Many enjoy the uniqueness behind handcrafted wood objects. You can easily learn how to become a woodworker and add it to your list of what to sell on Etsy. Items can include:
Furniture
Coasters
Signage
Decor
Toys
Used Clothing
If there are clothes in your wardrobe you haven't worn in months or years, consider opening an Etsy shop to sell used clothing. Make extra cash and clean out the clutter- it's a win-win!
Jackets
Sweaters
Baby clothes
Dresses
Shoes
Photography
New and aspiring photographers can get paid to take pictures by selling them on Etsy for a profit. If you can take some beautiful pictures of things you see every day, you can sell those images as art pieces to someone else. Photographs to sell include:
Landscape pictures
City skylines
Views from an airplane
Nature
Food and drinks
Services
You might be surprised to learn that people actually sell their services on the Etsy marketplace. There are many profitable service ideas you can offer. Some of those services include:
Embroidery
Quilting
Printing
SEO listing help
More Popular Money-Making Offers
Earn more money in your spare time with these reputable companies.
Free PayPal cash
Paid surveys and web searches
Earn easy cash back
Get paid directly to your PayPal
PayPal, Visa, Amazon, etc.
Pays you to do NOTHING (with SJ Pulse)
Simply install the software
Participate in paid surveys & studies
Seeds & Plants
The list of things to sell on Etsy is increasingly beginning to include seeds. With the changing world, people are wanting to start gardens in their own homes. Seeds can be sold as:
Garden starter kits
Educational activities for children
Replenishing for new crops
Tree seedlings
Crocheted Items
Crocheted items are popular to make and sell. Depending on how much time you have, you can easily make dozens of items and begin making a profit quickly. Some ideas for crocheted items include:
Scarves
Hand bags
Beanies
Blankets
Shawls
Party Decor
Party decor items are popular for a variety of events from birthdays to weddings to baby showers and more. You can sell party decor items such as:
Banners
Favors
Table and chair covers
Invitations and Thank You cards
Party games
Planners and Journals
There is always a need for journals and planners. Create some fun, inspirational designs for kids and adults to help them keep track of daily activities. Planners and journals can be geared towards:
Diary entries
Grocery lists
Extracurricular activities
Notebooks
Daily tasks recorders
Related: 15 Fun Jobs that Pay Well Without a Degree
Pet Supplies
Pet owners often look for their pet supplies on Etsy for one-of-a-kind and personalized items. Selling pet supplies can be profitable as well. Supplies you can sell include:
Pet ID tags
Personalized collars
Treats
Dog toys
Leashes
Self-Care Items
The self-care industry is always coming up with ideas on how people can enjoy some relaxation. Products that help people reach their relaxation needs and can be sold on Etsy include:
Bath bombs
Sugar scrubs
Body soap
Skincare face masks
Body lotions
Baby Products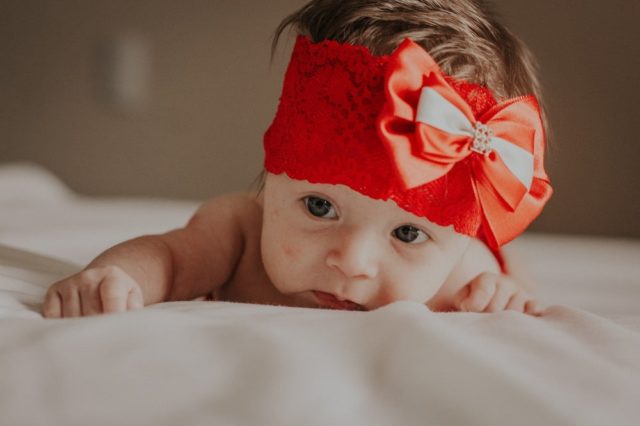 One of the best things to sell on Etsy to make money includes baby products. From baby announcements to planning for baby showers, there is a need for specialty baby products such as:
Onesies
Tutus
First socks/booties
Floral headbands
Personalized picture frames
Collectibles
Etsy is known as a place for vintage finds. Offering special collectible items can surely be profitable. Add collectibles to your shop such as:
Coins
Figurines
Memorabilia
Postcards
Comic books
Related: Where to Sell Baseball Cards
Home Decor
With all the DIYers renovating their homes and others looking to spruce up their living areas, home decor is a popular category on Etsy. Offer handmade home decor options like:
Doormats
Kitchen signs
Laundry room organization
Monogram signs
Family inspirational quote pictures
Gift Boxes
No matter what time of the year it is, a gift box can be a perfect purchase for friends and family. Build unique gift boxes and make them available in your shop. Boxes can be specific to:
Baby showers
Christmas
Father's day
Mother's day
Get well soon
Related: How to Make Money Flea Market Flipping
It Doesn't Have to Be Trending on Etsy in Order to Sell
While you want to sell things that are relevant and trending on Etsy, keep in mind that trends fade. It's a good idea to check what is already selling, but your unique items can also be something profitable.
Build your Etsy shop with items that will always sell, but don't forget the importance of taking advantage of seasonal products as well. You may be surprised how well your items sell at various times of the year.
If you're still wondering "What can I sell on Etsy," take a look back at this list and dive deeper into what you can offer to customers. Everyone has a talent or skill they can offer. Decide what it is that you like to create or do and make it one of the best things to sell on Etsy!
---