How to Make Money on TikTok by Watching Videos
One of my favorite sites, Swagbucks, offers tons of ways to earn real cash online. If you're not already a member, give it a shot! Here are five things you can do to make easy money on the site:
Play games (up to $110 each)
Test apps (up to $150 each)
Submit receipts (easy cash)
Shop at your favorite stores (up to 10% back)
Answer surveys and polls (quick cash in minutes!)
If you have heard the buzz, you know that TikTok has made waves in the social media space. It has become a hub for entertainment and information.
Many users have found inspiration from watching TikTok videos and pass the time going from video to video. If you are among the many who find joy in these videos, then consider how to get paid to watch TikTok so that you can earn while you enjoy.
TikTok is owned by ByteDance Ltd., a Beijing-based technology company that allows users to upload essentially any kinds of short videos. These can be used simply to spread humor through the internet. Some TikTokers use it to create educational materials. Videos can be as short as 15 seconds or as long as three minutes.
There are several ways to earn money while watching TikTok videos. If you keep an open mind, you are bound to find at least one way to get paid to watch these humorous videos. Depending on your lifestyle, you might even find more than one way that works for you.
Click the button ⬆️ to subscribe to my YouTube channel where I share real ways to earn money.
Our Popular Money-Making Offers
Sign up with each of the following companies to maximize your earning potential.
$10 sign-up bonus
Pays to take surveys, complete offers, shop online, and much more
100s of other paid tasks
Awards cash and gift cards
$5 sign-up bonus
Pays to play games, watch videos, answer polls, and much more
100s of other paid tasks
Awards cash and gift cards
12 Ways to Get Paid to Watch TikTok
It's easy to get paid to watch TikTok videos if you follow these simple strategies. These can potentially even become actual TikTok jobs.
1. Become TikTok Famous
The number one way to get paid to watch TikTok videos is by uploading videos to build your own account first and foremost. Why? Because showing others that you know how to grow a TikTok account can help you establish authority in the TikTok niche.
So, how can you become famous on TikTok and make money from your own account? While the process is simple, it's not necessarily easy–and it's definitely not for everyone. But if you spend your time on TikTok and want to make your time there profitable, follow these steps to become TikTok famous:
Step 1: Choose a niche. Write down the likes/dislikes of the person you want to impress and attract to your TikTok account. Be specific.
Step 2: Research your competitors. Watch lots of TikTok videos by other creators in your niche–not to copy them, but to analyze them and learn what makes their videos popular.
Step 3: Brainstorm video ideas. While watching TikTok videos, take notes on how you can create similar content. How can you make it better or more interesting?
Step 4: Start creating videos. Don't start with the videos you think will be the most popular on your account–instead, start with others that you may never even publish. You'll need practice! That way, when you start creating the popular content, you'll feel confident and ready to hit publish.
Step 5: Publish videos. Even though your new account will be tiny, you need to publish videos. Make sure to stay on topic so that TikTok can learn what your videos are all about.
Step 6: Be consistent. It's not easy to become TikTok famous overnight, so don't set goals that will make you quit. Be realistic and stay consistent. If your content is good, the views will come!
Related: How to Get Paid to Watch Star Wars
2. Look for Freelance TikTok Opportunities
Consider offering your virtual services to find jobs for TikTok. These TikTok jobs can include editing videos for length, adding captions, and increasing the quality of the video to get more views.
There are free sites like Upwork and Fiverr that have several postings related to TikTok. However, if you want to skip the potential scams and cut right to the real opportunities, consider searching for TikTok jobs on FlexJobs. This reputable company curates every single job on its platform so that remote workers can be confident that they are applying to real positions.
As a freelancer, you can set your own rates for the services you offer. If you choose to find TikTok jobs through Upwork or Fiverr, you will find that the rates are low. This may be a great opportunity for a newer TikTok freelancer who is just starting out. But if you need to actually make a difference in your wallet, skip to the chase and join FlexJobs.
Related: Get Paid to Watch Netflix
3. Become a TikTok Ad Manager
TikTok offers ad space on the platform so that users and/or brands can increase awareness of their accounts, which can lead to viewers eventually buying from them. Ads on TikTok work like ads anywhere else in that they help get information in front of an audience who would be interested in content from a specific account.
As a TikTok ad manager, you can get paid to post ads for companies. You would be responsible for displaying ads on TikTok videos, assessing the right audience to share them with, and managing the ad settings so that they are targeting the right people. Ads can be cumbersome to account owners. Many would be willing to outsource this task to someone else. Set your rates and find client accounts to manage.
Related: How to Become a Social Media Manager
4. Grow TikTok Accounts and Sell Them
Social media accounts are all impacted by an algorithm. Essentially, the more viewers, followers, or subscribers an account has, the more that account is exposed to a wider audience. A higher following means the account is interesting and keeps people coming back for more. This keeps the social platform alive.
Grow TikTok accounts and sell them to others who don't want to start from scratch. Depending on how many followers or views you get, you can sell the accounts for different amounts. Find account buyers by advertising accounts for sale on all of your social media profiles and reaching out to aspiring TikTok users.
Related: How to Become a Social Media Influencer
How to Earn Money by Watching TikTok Videos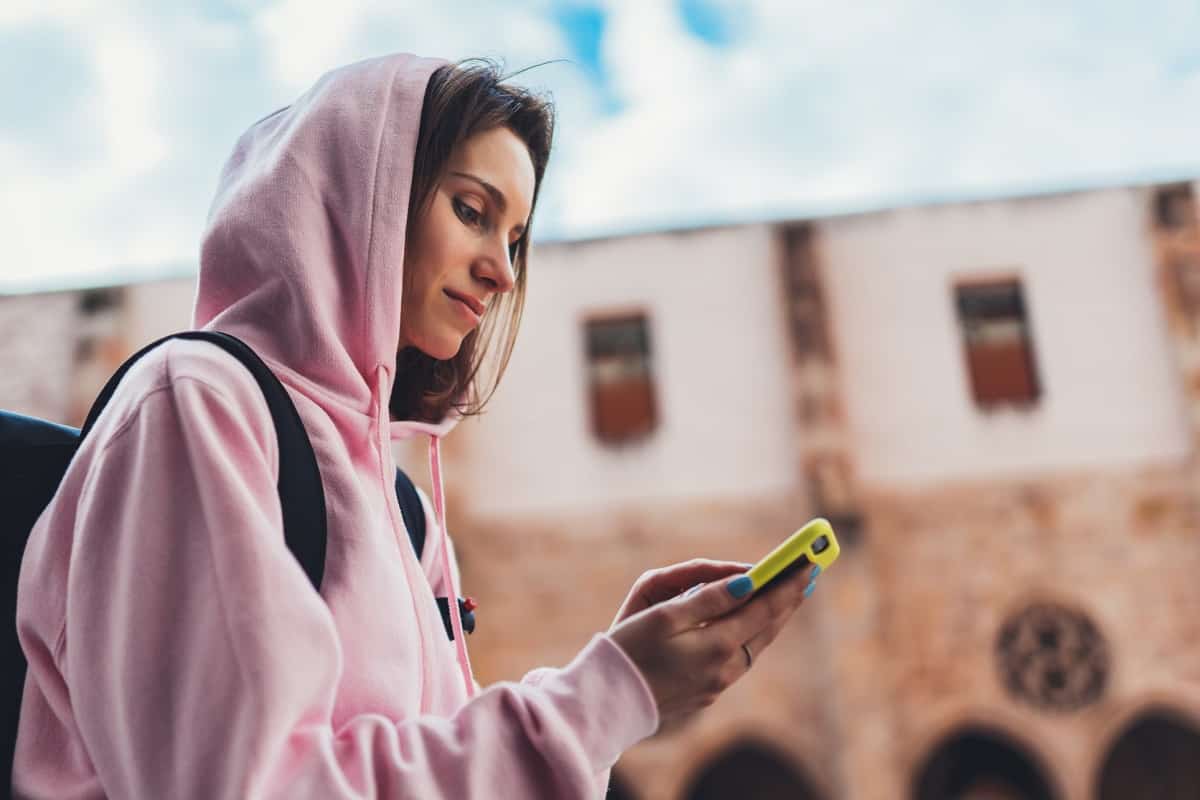 If you enjoy watching TikTok videos on the regular, then these additional activities can help you earn money doing so.
5. Offer Critiquing Services
If you are someone who is aware of current trends and what viewers typically flock to when searching TikTok videos, then you would be a great resource to TikTokers. Offer your video critiquing services to enhance their content and guide them to make content that actually converts. After all, the point of making TikTok videos is to reach a wide range of audiences and hope to go viral.
Offer this as a one-off service or on a continual basis. You can be the consultant TikTokers seek out when they need to diagnose why their videos aren't getting seen or shared as often.
Related: How to Become a Consultant
6. Create a Reaction YouTube Channel
Start your own YouTube channel dedicated to you watching TikTok videos. This is a great way to get free money for watching TikTok. Stream the videos live on your channel while simultaneously filming yourself. This will give your viewers firsthand access to your reaction to funny or surprising videos.
To make money with your YouTube channel, simply allow ads to display before your videos start. This will generate a passive income. The more your videos are watched, the more money you can potentially make. Ads pay you based on how many views are received on your videos in addition to paying you each time someone clicks on the ad. Increase your views to increase your income.
Related: Get Paid to Binge-Watch YouTube Videos
7. Follow Other TikTok Accounts
If you are trying to learn more about how other TikTok accounts are successful, then follow those accounts. Take note of the content they are publishing and how they are making money with their accounts.
Many accounts create intriguing content that asks viewers to buy something from them. Learn from their expertise so that you can then share money-making tips with others once you have built a following.
Related: Get Paid to Watch Sports Games
8. Start a TikTok Tips Niche Site
Start a website and share tips about creating TikTok videos, how to have a successful account, and what type of content is popular on the platform. Your niche site can be the resource new TikTokers need to have a successful social media account.
On your site, publish content consistently and become an expert on the platform. Incorporate affiliate links to the best lighting for TikTok videos, what kind of cameras to use for best quality, and other products you deem worthy. Get paid to watch TikTok by getting paid a commission for all the purchases made through your affiliate links.
Additionally, you can put in some ads on your articles to increase your revenue with adviews and ad clicks.
Related: How to Get Paid to Watch The Office
Get Paid While Watching TikTok Videos
If you are still intrigued with more ways you can make money with TikTok, then consider these additional ideas that show you how to make money while watching TikTok videos.
9. Stream Commercials on Another Device
Use apps like InboxDollars to get paid to watch TikTok. On one device, you can enjoy your TikTok videos while setting up another device to stream commercials on InboxDollars.
Get paid for every commercial that plays. You don't have to watch the commercials; just set them and forget them.
With InboxDollars, you are rewarded for completing tasks like watching commercials. This means you collect cash for the time you spend on the platform watching commercials. Redeem that cash once you meet the threshold minimum either by requesting a payout through PayPal or a gift card to merchants like Amazon.
10. Watch TikTok While Babysitting
Become a babysitter and during your downtime, watch TikTok videos while you're still on the clock. This could be after the kids go to bed and the parents still aren't home, or while the kids are watching a movie. Stream the videos on your phone while you sit up waiting for the end of your babysitting shift.
Related: Get Paid to Build LEGO Kits
11. Watch TikTok While Dog Sitting
As a dog sitter, you will have some downtime while caring for the dog, taking it for a walk, and comforting it while the owners are away. Sneak in some TikTok videos between your doggy duties and get paid to watch TikTok videos on the app.
Related: Get Paid to Watch Disney Movies
12. Watch TikTok While House Sitting
House sitting is one of the easiest jobs you can do. There really isn't much that you have to do while you are house sitting. Take your phone along with you so that you can watch those videos while you are house sitting for someone else. Get paid for the house-sitting gig, which means free money for watching TikTok during your stay.
Related: Get Paid to Live in a House
Don't Underestimate the Impact TikTok Videos Can Have on Your Income
No matter if you are a beginner or experienced in the TikTok world, you can get paid to watch TikTok videos.No matter if you are a beginner or experienced in the TikTok world, you can get paid to watch TikTok videos. Increase your knowledge about the platform to be able to offer more services to other account holders so that you can make more money.
TikTok videos are making waves in the social media industry. It's up to you if you want to be part of that movement by indulging in some ways to get paid to watch TikTok. Use one or more ways from this list that I created and make a difference in your monthly income.
Related: How to Make $500 a Day
---