Greenlight Card Review: Is It the Right Choice for My Family?
We foster relationships with brands we use and trust. The testimonials on our site represent real experiences, but they don't guarantee you'll achieve similar results. When you make purchases through our links to our partners, we may earn a commission. Your support helps us continue this work. You can read our full disclosure here.
When it comes to financial stability, it's important for us all to teach our children how critical it is to be responsible with money. Unfortunately, this lesson is often learned the hard way instead, through trial and error. We need to be proactive and show our children how to avoid those errors by allowing them the opportunity to gain real-life experience with their finances.
The Greenlight Card is an option for families to do just that: teach young people about earning an allowance and spending wisely, as well as listing the perks that come with tracking their money. This will go a long way toward teaching them to control money instead of the other way around.
In this Greenlight Card review, take a look at the benefits of starting an account for your family. You will be surprised to learn just how much this card can save you and your family, both financially and emotionally.
Greenlight Card Review Summary and Quick Facts
The Greenlight Card is for children up to 17 years old. It offers a cashback rewards program for children who use their Greenlight debit card to help them save money. Parents can track everything about the account and the card, all from a convenient app on their phone.
Greenlight Card Pros
You will receive 1-2% cashback rewards on purchases made with the Greenlight debit card.
Parents can set controls and get notified when the card is used.
Parents can set allowance payments on autopilot so that they don't have to manually input them each time.
There is no minimum age requirement.
The card is accepted wherever MasterCard is accepted (even internationally, with no foreign transaction fees).
Greenlight Card Cons
The monthly fee is between $4.99 and $9.98 per month, depending on the plan you need for your family.
The account can only be funded with ACH setup or through an employer with direct deposit.
There are some additional Greenlight card fees.
Related: Where Can I Load My Cash App Card?
Greenlight Card BBB Rating
The Better Business Bureau has given Greenlight a B rating. Because Greenlight has an above-average rating on its business profile, it is surprising to see that the customer review page has only given this company 1.15 out of 5 stars. But several people have complained that they experienced difficulty closing their Greenlight account.
Some customers have also reported that they experienced issues receiving their cards, even after several requests. Some additional complaints include accounts being defunded with no trace of the money and no answer as to when or if refunds would be received.
Related: Best Cash App Boosts to Get Cash Back
What is a Greenlight Card and How Does It Work?
Greenlight is a business that was built specifically for families. It was designed to give children a sense of control over their finances, while still giving parents control behind the scenes.
The company's mission is to give children real-life responsibility to know what it is like to have money, how to spend it when necessary, and how to save it for financial security in the future. This is a tool that can easily be used to teach children about money.
1. Choose a Plan
Parents get to choose the monthly plan that is right for them and for their families. There are three plans to choose from. Compare the plans that Greenlight offers to understand what features come with each one, before getting started.
The Greenlight Plan
The Greenlight Plan is $4.99 per month, and comes with all the amenities involved in using a debit card, funding an account, setting limits and notifications, and giving children the freedom they seek with their money.
The Greenlight+ Invest Plan
The Greenlight+ Invest Plan is $7.98 per month and includes everything from the Greenlight Plan, plus the option to invest money into your child's savings. There is also an option for parents to invest.
The Greenlight Max Plan
The Greenlight Max Plan is $9.98 per month and includes everything from the other two plans, plus a higher percentage cashback rate, investment options, identity theft protection, cell phone protection for up to five children, and purchase protection.
Related: How to Invest in Amazon and Earn Money
2. Open an Account
Once you have made your decision about which plan you want to use, you can then open a Greenlight account. The first month is totally free.
To get started, provide your mobile phone number and click "Get Started." Follow the prompts to secure your account. You will need to verify your phone number before proceeding.
The account will be yours, but you have the ability to allow up to five children to use the account with their own Greenlight debit cards. The account setup will primarily include the parent's personal and financial information.
Related: How to Set Up Cash App on a Phone
3. Create Greenlight Debit Cards
Select the number of debit cards you will need for the account. Each child can have a personalized debit card, with their photo printed right on the card. All of the debit cards are issued with a chip reader for security.
The Greenlight card fees are $9.99 for each debit card issued from the account. There is also a card replacement fee for any lost cards.
Related: Best Cash App Card Design Ideas
4. Fund the Account
Set up an ACH transfer from your account to the new Greenlight account. You can set up an automated transfer that funds the account as often as you choose; this could be for completing weekly chores or a monthly recurrence for good grades. However you choose to reward your child, Greenlight makes it easy to do so.
5. Set Limits
Your child won't have full control over the account. The account is to be used as a learning tool, not for them to rack up shopping expenses. You can set limits to how much your child can spend. There are also some security features implemented by Greenlight to ward off unsafe transactions.
You can also set up notifications so you get an alert whenever the card is used, so that you can keep track of your child's spending and spot any potentially fraudulent charges.
Related: Best Jobs for 15 Year Olds
Other Greenlight Card Alternatives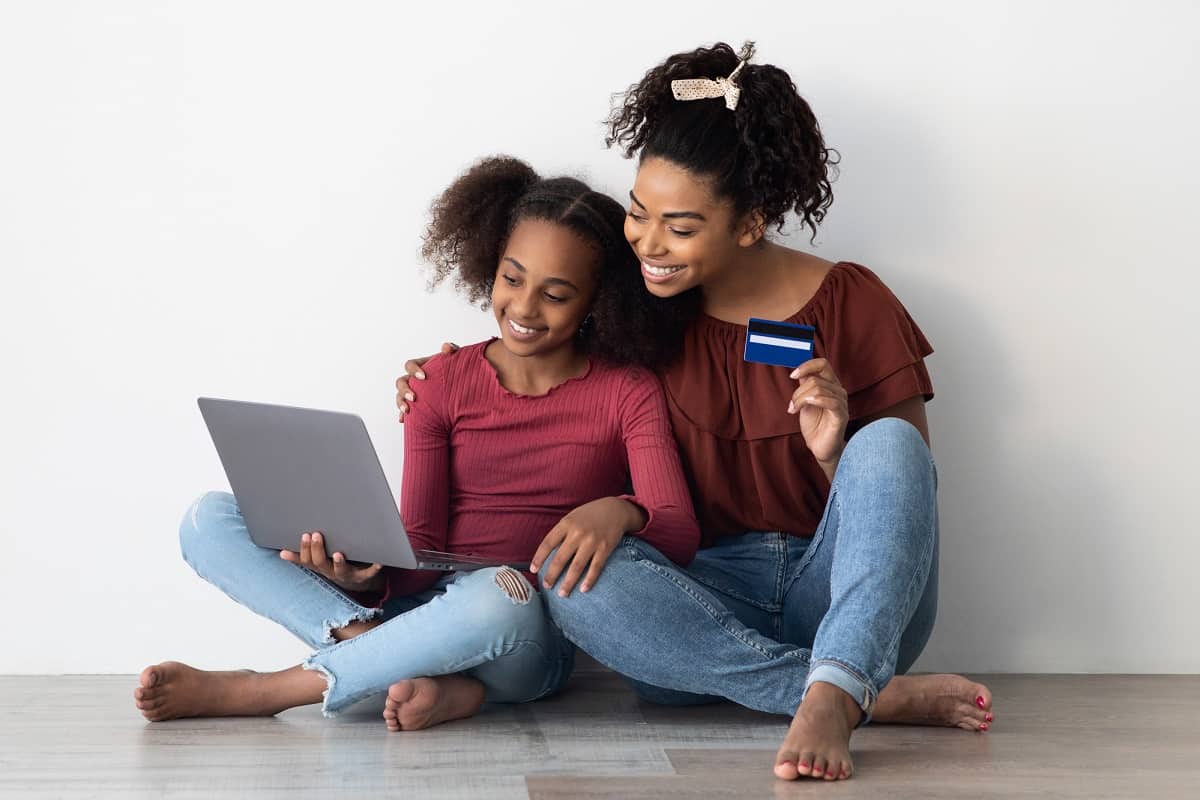 There are plenty of Greenlight Card alternatives if you are unsure if this is the right choice for you. One of the top alternatives for minors is Cash App. With Cash App, you can allow your child to use a debit card from your account as an authorized user, and give them all the same benefits of learning how to responsibly handle their money.
Other Greenlight Card alternatives include BusyKid, gohenry, and FamZoo. All of these have prepaid debit card options for children.
Related: Cash App Free Money Code
Greenlight Card Q&A
You can never be too careful when making financial decisions. Learn even more about what the Greenlight Card has to offer with the following Q&As.
Does Greenlight Card affect credit score?
The Greenlight Card will not affect your credit score. It is similar to loading a prepaid debit card, in that you won't need to ever run your credit.
Do Greenlight cards work at ATMs?
Yes, the Greenlight Card will work at ATMs, as long as the machine in question takes MasterCards. Keep in mind that the first transaction with your child's card cannot be at an ATM.
The card must first be used as a point of sale transaction at a merchant or online before it can be used to withdraw money at an ATM. There is a maximum ATM withdrawal amount of $105 per day, or $525 per month.
Does Greenlight Card work with PayPal?
A Greenlight Card can only be funded with a transfer from a bank account. But you can use the Greenlight Card to purchase items through PayPal, because PayPal accepts MasterCard.
What stores accept Greenlight Card?
Any store that accepts MasterCard will accept the Greenlight Card.
What bank owns Greenlight Card?
Greenlight has received investment funding from JPMorgan Chase, as well as Wells Fargo, both of which have invested in teen-focused businesses. Greenlight also partners with Community Federal Savings Bank to protect your money through the FDIC.
Related: How to Use Cash App Without a Bank Account
Greenlight Card Review: Final Thoughts
As a parent, I truly understand the importance of teaching financial responsibility to my children. Instilling that responsibility early in life will set the tone for their future, and will lead to them being adults who can make sound decisions with their money. That is also why I have decided to already begin implementing this life lesson.
This Greenlight Card review is meant to show you what to expect if you choose to utilize this business. As the parent, you know your child better than anyone else, and the choice you make to use Greenlight Card isn't one to make lightly. Make the choice that fits your lifestyle and gets your child the right care he or she needs when it comes to their money.
Refer to this Greenlight Card review as you compare and research the best option for your family. From automatic funding to setting limits and notifications to tracking spending, joining Greenlight can be a great first step in financial education.
Related: How to Enter a Referral Code on Cash App
---
We appreciate the time you've spent reading this post and your interest is not lost on us. Your thoughts, questions, or experiences related to the topic are most welcome. Each comment adds strength to our community. We ensure every comment receives our attention, and we take the time to provide thoughtful responses. Once again, thank you for being a part of this conversation. Click here to leave a comment.