10 Legitimate Ways to Answer Questions and Get Paid
Try Bingo Cash, the ultimate bingo app for turning your skills into extra cash while enjoying colorful and engaging head-to-head matches. Win up to $83 per game and experience the classic bingo thrill in the comfort of your own home. Test your daubing skills and become a big winner today!
Bingo Cash™ is FREE to download and play! However, cash tournaments are not available in the following states: AZ, IA, LA, SC & WA.
Getting all the advertisements from sites that claim you can get paid to answer questions can be really discouraging and annoying. There are sites that are scams and then there are sites that just don't pay much at all for the work you put in. It really makes you hesitate to sign up with any site that claims you can answer questions for money.
Fortunately, there are real sites that pay you for your time answering questions. It's a matter of weeding out the bad sites and finding the honest ones. The sites mentioned here are ones you can trust that have been known to help members work from home answering questions online.
If you are looking for an opportunity to generate more income in your budget, then consider these sites. They are free to use and if nothing else, you can learn something about yourself as well when you give thoughtful responses to the questions. It's a win-win.
One of my favorite sites, Swagbucks, offers tons of ways to earn real cash online. If you're not already a member, give it a shot! Here are five things you can do to make easy money on the site:
Play games (up to $322 each)
Test apps (up to $150 each)
Submit receipts (easy cash)
Shop at your favorite stores (up to 10% back)
Answer surveys and polls (quick cash in minutes!)
Our Popular Free Guides
How to Start a Permanent Jewelry Business - If you are patient, have social skills, and love interacting with others, then a permanent jewelry business may be for you.
How to Become a Sleep Consultant - Help parents and babies, and be the difference for families worldwide who are desperate for more Zzzs in their life as a sleep consultant.
How to Become a Proofreader - There are five basic steps to working from home as a proofreader. As long as you're willing to put in the work, you can become a proofreader!
Why Do Sites Pay Members to Answer Questions?
Sites offer opportunities to answer questions and get paid because it facilitates market research. This research in turn gives companies and brands insight into what products and services consumers are looking for. The questions asked are geared toward what products or services companies have and how you would find them useful or if you would even buy them.
In addition, the questions also gain insight into the population these companies are serving. They really dig deep into the problems consumers face and how they can help solve them. In the end, these companies rely on survey takers (respondents) to help them improve. Without those who are willing to become a respondent, the companies might not survive.
That being said, because of the value you bring with each answer you provide, you are rewarded for your time. Sites will pay you simply for answering questions online.
Related: 50 International Survey Sites That Accept Members Globally
10 Places to Apply to Get Paid to Answer Questions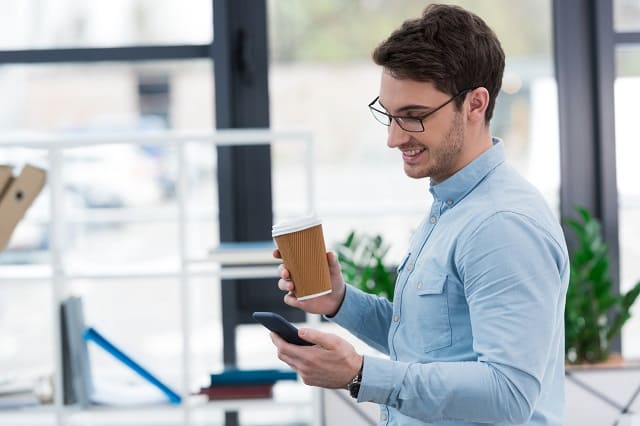 The 10 sites listed here connect members with opportunities to make money by answering questions online. Don't miss your opportunity to join and earn.
1. InboxDollars

InboxDollars is a reputable site that has been around for over 20 years and has paid out over $80 million to users. It is known as a rewards club because of the many rewards users can get just for completing tasks.
On sites like InboxDollars, users get access to a plethora of surveys they can take and get paid to answer questions. The surveys are from companies like Netflix, Target, Walmart, and more. The surveys will pay different amounts based on the length of time it takes to complete them.
Once you have finished a survey, your InboxDollars account is rewarded with money. Cash out the amount in your account for rewards like gift cards to Amazon, Target, Home Depot, or cash to your PayPal account. Just for signing up, you automatically get a $5 bonus added to your account.
Related: InboxDollars Review
2. Branded Surveys

Branded Surveys is known as an online market research platform. It posts surveys for users to complete that help companies tap into the market they are interested in.
The surveys are from companies like Nielsen, J.D. Power and Associates, Harris Interactive, and more. With each completed survey, Branded Surveys rewards you with points.
Each survey will vary in how many points you will earn depending on a variety of factors. The points you earn can be redeemed for prizes. Collect your rewards in the form of gift cards to Amazon, Visa, or a deposit to your PayPal account. You have to reach the payout threshold of 500 points, which is equivalent to $5.
Related: Branded Surveys Review
3. Pinecone Research

Pinecone Research encourages users to let their voice be heard through sharing their opinions with surveys. It is a platform that is available to consumers nationwide, but you must have an invite in order to join the site.
As one of the highest paying survey sites, the exclusive surveys on Pinecone Research are dedicated to products and services that haven't become available to the market just yet. As a user on the site, you get access to this information before the public. You can have a direct hand in influencing these new products so that the companies can make changes or adjustments before the market gets access.
Pinecone Research rewards users with points after the completion of the surveys. These points can be exchanged for rewards through the Pinecone Rewards program.
Related: Pinecone Research Review
4. Opinion Outpost

Opinion Outpost is known as a market research panel. Users on the platform get paid for answering questions through a variety of panel opportunities. Each panelist is given a survey to complete for the study.
The surveys available range in topics. Therefore, nearly anyone can make money on this site for their opinions. The surveys on Opinion Outpost come from businesses, governments, public bodies, and other similar organizations. It's important for these entities to understand the views and attitudes of consumers using their products or services.
All rewards for survey completion on Opinion Outpost are added to your account in the form of points. The points can later be redeemed for gift cards to Amazon, Visa, and PayPal.
Related: Opinion Outpost Review
5. Swagbucks

Swagbucks is a popular site that is known for helping users make money answering questions. It has paid out over $594 million to users and counting.
There are a variety of surveys available on the site. Some surveys pay as low as $0.05 while other surveys can pay up to $25. When you complete a survey, your account is credited with Swagbucks (SBs) that can later be cashed in for gift cards to major retailers like Amazon, Walmart, or just money into your PayPal account.
Swagbucks rewards new users with a $5 sign-up bonus. Additionally, it is rated 4.3/5 on Trustpilot, meaning it is a credible site with a decent amount of happy users.
Related: Swagbucks Review
KashKick is a great find for gig workers, offering many ways to make extra money doing what you enjoy. Try it out - it's free! Here are five easy ways to start earning money on the site:
Play games (up to $125 each)
Test apps (up to $125 each)
Buy lottery tickets (an easy $8)
Try popular brands (always changing)
Answer surveys (quick cash in minutes!)
6. Survey Club

Survey Club connects survey takers with companies who are seeking the opinions of consumers. It is a platform that acts like a middle man between the two parties and doesn't necessarily offer surveys on the site specifically.
When you find a survey you want to take listed on Survey Club, you will be redirected to that company's website to get access to it. After you complete the survey, your Survey Club account is credited with cash. You can then redeem your cash in the form of free Amazon gift cards.
Related: Survey Club Review
7. National Consumer Panel

NCP ReCap (NCP) is a Nielsen owned company. It offers users the opportunity to become a panelist and get paid for answering questions.
Each panelist gets access to the exclusive NCP app. On the app, you will scan barcodes on the items you purchased during your shopping trips and provide an opinion about your experience. When you've finished sharing your data with NCP, you are rewarded with points.
The points you earn with NCP can be redeemed for gift cards, merchandise, and more. You can also get rewarded with sweepstakes entries for those larger prizes. Join NCP ReCap to get rewarded for answering questions.
Related: How to Get Paid to Take Quizzes
8. Maru Springboard America
Springboard America is a dedicated online marketing platform. It connects members with the opportunity to earn by answering questions anywhere anytime. The companies that will hear your opinions from surveys on this site come from government bodies, media, not-for-profit groups, and other private companies.
Survey takers are among the first to learn about new services and products that are getting ready to hit the market. Your responses to the surveys will determine final decisions for the products and services. Rewards are credited to your account in the form of points that can later be used for prizes and entries into monthly sweepstakes.
Related: Sites That Pay You to Sign Up
9. LifePoints

LifePoints is a platform dedicated to creating a community among survey takers. The community encompasses like-minded individuals who want to change the world through surveys so that companies can enhance their products and services.
When a survey is completed, you are rewarded with LifePoints (LPs) added to your account. Take surveys for gift cards to Amazon and hundreds of other places. Additionally, you can cash out the points for a deposit straight into your PayPal.
You also have the opportunity to make a donation to the Special Olympics with your points. When you sign up for a free account, you automatically get 10 LPs added to it.
Related: Lifepoints Review
10. YouGov
YouGov thrives off of the opinions of millions of users around the world. It is originally a British based platform, but its survey panels are used in several countries, such as the US. YouGov shares surveys with members who can then get paid to answer questions.
The surveys are surrounding politics, public affairs, products, brands, and other topics of interest. Each completed survey is compensated with points. These points can be used to get free gift cards to places like Target, Best Buy, Gamestop, and more. You can also request for the points to be exchanged for money deposited into your bank account.
Surveys can be completed in as few as five to seven minutes. There are occasional surveys that can take up to 20 minutes. Join YouGov to start earning money for answering questions.
Related: How to Convert Visa Gift Cards to Cash
It's Easy to Earn Money by Answering Questions Online
Get paid to answer questions with any of the sites listed in this guide. The best part is that you don't have to sign up for just one of these sites; maximize your earning potential and create an account with more than one company.
If you've ever been stuck wondering "Do you get paid to answer questions?" then you know by now how possible it is to simply share your opinion or feedback with companies who will actually pay you. It won't be a get-rich-quick situation, but every little bit certainly helps. Set aside time each day where you are dedicated to answering surveys on any of these sites and accumulate as much extra cash as you can.
Not only are you benefiting from the opportunity to earn money by answering questions online, but you are also helping the world by sharing your opinion which can enhance the future. Start sooner than later so that companies can learn from you and you can start bringing in that extra income.
Related: Are Cash App Surveys Legit?
---