16 Easy Summer Jobs that Offer a Fun Way to Make Some Money
Last Updated Dec 22, 2020
This post may contain affiliate links, which means we receive a commission on qualifying purchases, at no extra cost to you (disclosure policy).
Ah, summer. The season of the year when things seem to slow down just a bit. The kids are out of school and the warmer weather presents the ideal canvas for memories to be made and good times enjoyed.
With all the fun of the summer, there is a luxury we just don't experience at other points in the year. That luxury is time. Instead of letting this summer go to waste for you and your teen, use the extra time in your schedule to get easy summer jobs to generate some extra income for your family.
Think about it. Summer mornings are vastly different from the regular school year with everyone scurrying around to get out the door, kids running every which way with after school activities only to rinse and repeat the next day. Summer offers more flexibility for working from home or in the neighborhood in your spare time.
16 of the Best Fun and Easy Summer Job Ideas
Making extra money doesn't require getting a full-time or even part-time job. It just involves being creative in using the time that you have. Getting an easy summer job as an adult, teen, college student, or teacher can be a great way to save up for that cruise you've been meaning to take for the last five years.
We know what you are thinking: "I don't have time to go and get a summer job somewhere. Who's going to watch the kids? I could use an extra $3,000, but we can just cut back in other ways. I don't have any experience in that industry!" That's why it's important for you to see just how many easy summer jobs are available for moms, teachers, teens, and many others.
Easy Summer Jobs for Teachers and Typers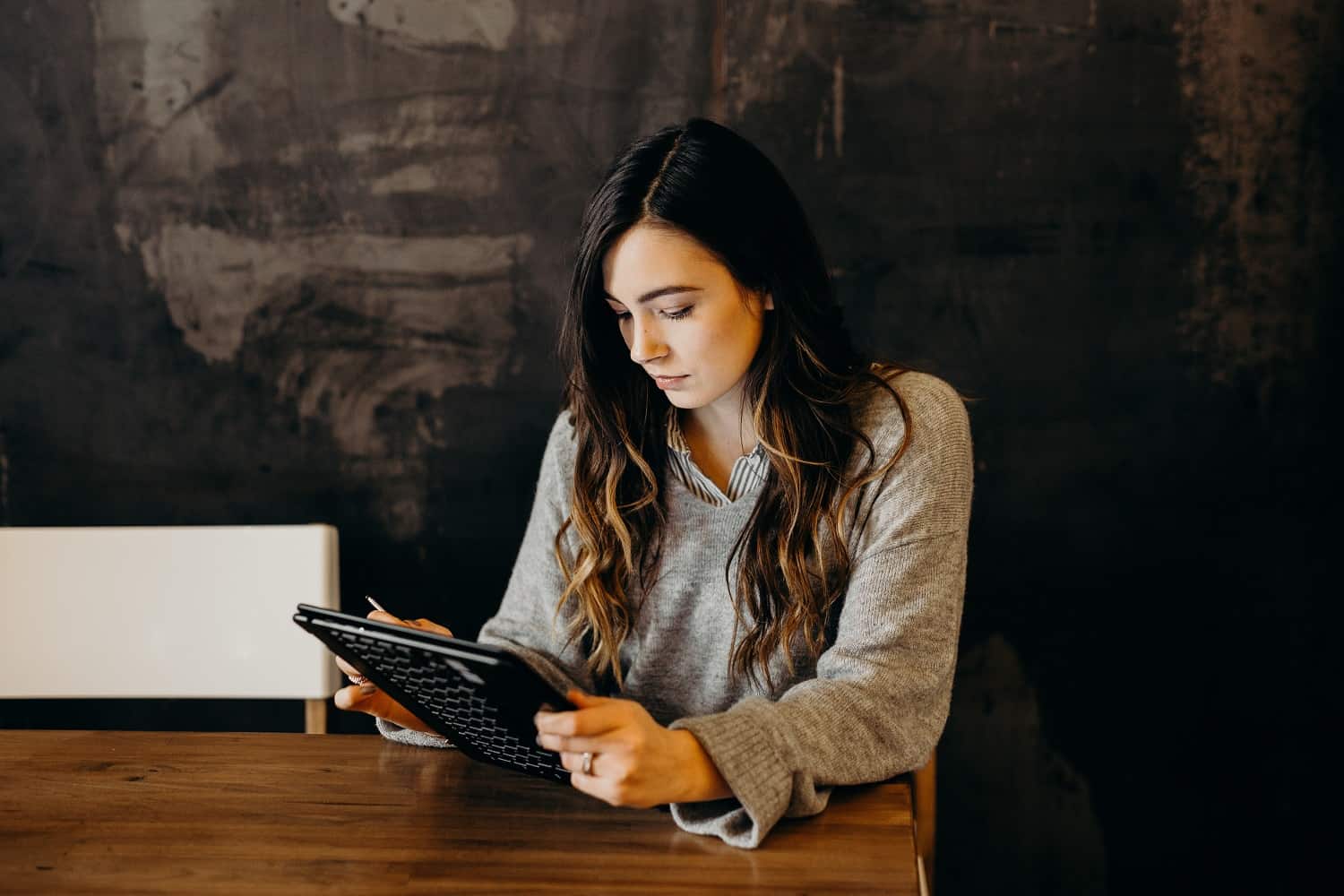 The busyness of the school year makes most teachers long for the days of summer. No grading. No teaching preps or parent-teacher conferences. Just relaxing.
In those summer months, between the traveling and recovery, teachers can make money all while not having to leave their homes.
1. Proofreader
You're used to grading papers and projects all throughout the year, so why not get paid to proofreader during the summer months too?
There are a variety of companies and businesses that require proofreaders in their daily content. Your attention to detail and knowledge of language and formatting is a skill set that is in demand all throughout the year.
Companies will pay well to ensure that the material they are putting out is free of errors. Simply by reading and correcting content, you are helping to provide a needed service and in turn, are making money off of it.
Regardless of the industry, your proofreading skills can be utilized. Find out how you can turn your proofreading skills into a paying side job or full-time career in this free 75-minute proofreading workshop.
2. Transcriptionist
Documenting audio and video content is an area that few have the patience to stick with. After all, who enjoys listening to a conversation and then putting those words to paper?
That's why companies will pay up to $39 an hour for individuals to transcribe files for record keeping. Many different industries require the services of transcription as they use files and paperwork to record testimony for cases and other situations. These businesses don't have the time or personnel to dedicate to this meticulous process.
This summer job doesn't require a particular skillset other than being able to copy what you hear and the conversations you listen to on files. If you have the patience and attention to detail, you can make some serious money providing this service to organizations.
Whether you are in your living room or on a beach during vacation, transcribing can be a way for you to make money during the summer months.
Put in those headphones and get your fingers ready as you generate money through transcription services.
Janet Shaughnessy created an amazing FREE mini online course teaching students how to start transcribing from home.
Grab a spot in her free course
and learn how to start earning money immediately.
3. Freelance Writer
Now it's time for others to read your written work instead of you reading theirs. You've got the skillset, now use it in a way that can make you money this summer.
Companies all around the world are in need of freelance writers that can generate a variety of content. You don't have to be an expert in an industry to be able to write. Simply research topics and put together pieces for businesses.
Writers all around the country are generating thousands of dollars per month simply by using their writing skills to help businesses.
Best part, this isn't a full-time job but can be a great source of summer income for you that you can do virtually anywhere in the world. From your dining room table to the local coffee shop, use your skills in writing tolaunch your freelance writing career.
4. Tutor English Online
Do what you are already good at, teaching. VIPKID is a newer company that hires individuals to teach English to Chinese children.
Whether teaching just a few hours a day or going full time, teachers have reported earning between $14-$32 an hour for educating children in the English language.
Forbes listed VIPKID as the #1 flex job in 2018 with thousands of teachers educating hundreds of thousands of students in China.
Even if you don't have a degree in education, VIPKID only requires a bachelor's degree in anything. There are no lesson plans or grading as everything is prepared for you. Simply apply, list your hours of availability and teach students.
Sign up for VIPKID and earn up to $22 per hour doing what you love!
This is an exciting and convenient way for you to use your love of teaching to generate money even in the summer months.
Samantha Flores teaches for VIPKid and shares everything you need to know before getting started in this VIPKid review.
Easy Summer Jobs for College Students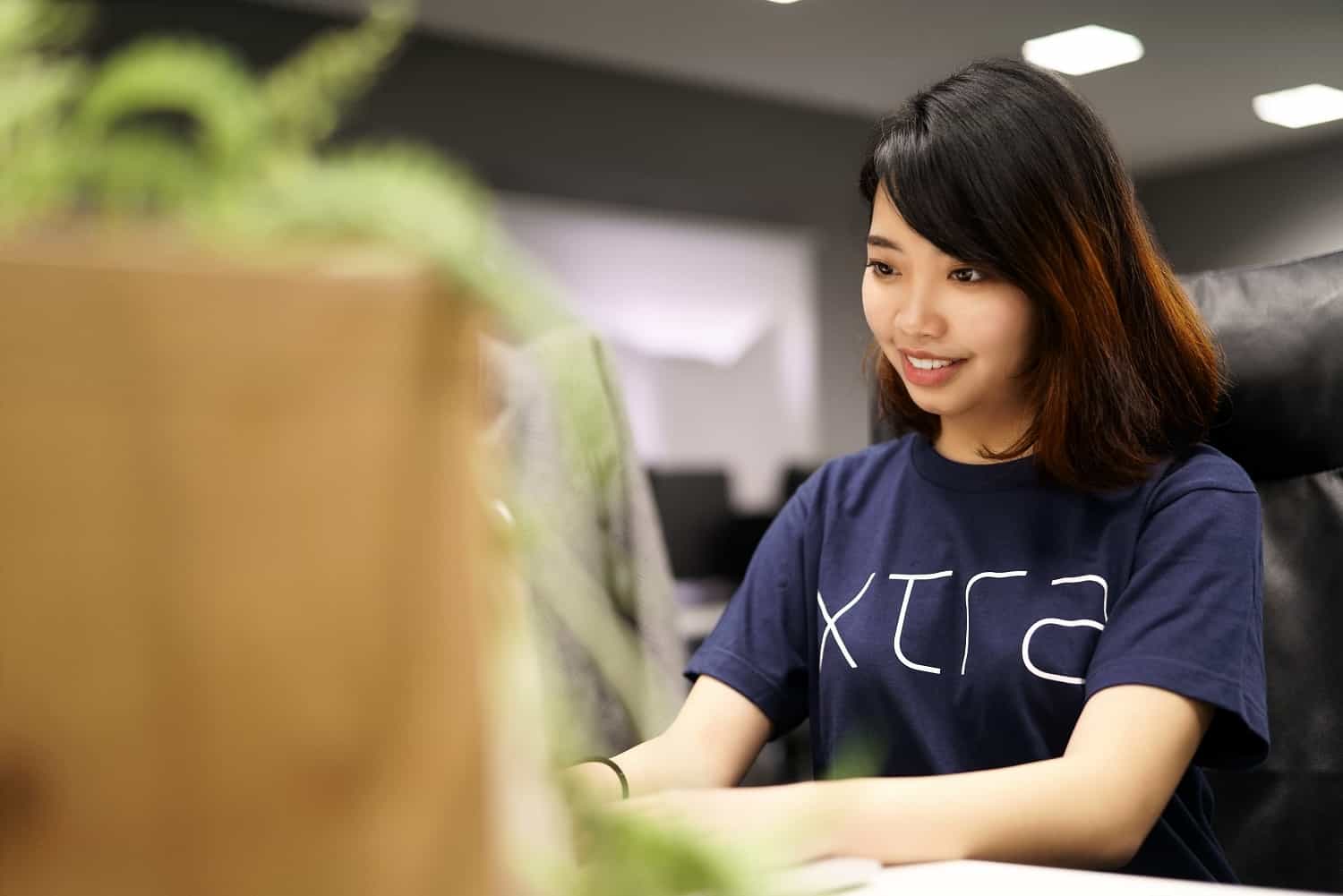 As a college student, summertime presents a chance to finally catch up on sleep and stop with the all-night cram sessions for that next exam.
In reality, summertime is an ideal time for you to get a summer job that will help pay for school or give you an extra income.
Best of all, these easy summer jobs for college students don't require you to spend all of your time at work but still will give you a chance to make money.
5. Instacart Shopper
As a college student, you've probably become familiar with doing some of your own grocery shopping. If you don't mind trecking to your local grocery store a few times each week during your break, then shopping for Instacart could be perfect for you. According to Glassdoor, Instacart shoppers earn an average of $16 per hour.
You can easily complete an application to shop for Instacart online. There are two types of shopping jobs available. In-Store Shoppers are hourly part-time employees that work on a flexible schedule and only shop for groceries. Full-Service Shoppers work independently and both shop for and deliver groceries. As a Full-Service Shopper you can choose your own hours and earn extra money in tips.
Related:Best Delivery Driver Apps
6. Pet Caretaker
Summer months mean traveling and family vacation. This also creates a need for individuals as they need someone to care for their pets while they are away. Once more, people often are willing to pay good money just to make sure their furry friend is well cared for while they are gone.
Becoming a pet caretaker on Rover can be a viable way for you to make money during the summer months. Checking in on animals, feeding them or taking them for walks can be the entirety of your job as you care for the animals while the owners are away.
Caretakers reported earning as much as $100 to $200 a week by taking care of pets while the owners were traveling. That can add up to some serious biscuits (sorry, couldn't resist) on a monthly basis, particularly if you are able to secure several clients throughout the summer.
So take Fido for a walk or stop by to feed the fish or cat. Doing so can be a great summer job for college students.
7. Drop Shipper
One of the most recent niche ways to make money during the summer months is to start drop shipping online. Instead of keeping large amounts of inventory in their stores, companies can make you the middleman by marketing their products to your customers.
Creating a drop ship online store allows you to avoid touching product while still making money on the sale.
Checkout this free training that teaches beginners how to start a successful drop shipping business.
8. Blogger
Did Mom ever tell you that you had the "gift of gab"? (Rolls eyes) Thanks, Mom. Well, why not use that passion to generate money with your talent and start blogging as a summer job? Blogging has grown in popularity and presents an online summer job that can grow into a thriving business.
Whether you freelance for a company blog, promote products through affiliate marketing or open ad space on your site, starting a blog can create a source of income for you. In fact, some bloggers make thousands of dollars per month simply because they kept up with the idea that they too could create a successful blog.
What gets you excited? What do you love to talk about or read about? Guess what, you just found out what your blog should be about.
So get your blog created following this easy tutorial. Take the time to research topics you are passionate about. Pick a platform and host, and start writing. Creating a successful blog isn't easy, but with the right mindset and the proper tools, you can do it!
Easy Summer Jobs for Adults (Especially Busy Moms)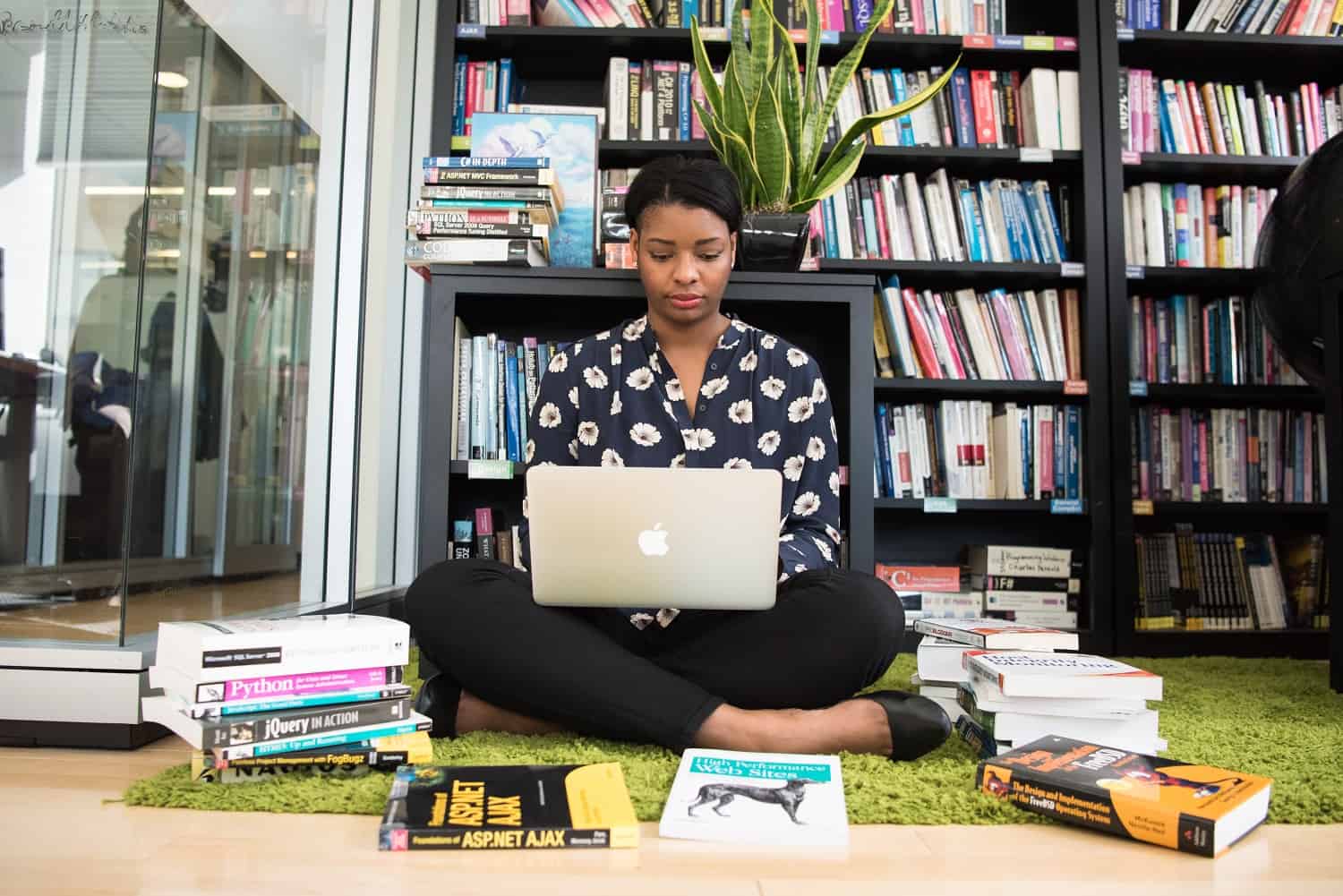 Thankfully, you don't have to go out in order to create an income for your family. Easy summer jobs for adults (especially moms) can be creative, fun jobs that offer a way for you to maximize your efforts while still being present with your family.
9. Virtual Assistant
These days, the digital world has opened up a whole new avenue of opportunity. This is true in becoming a virtual assistant for a company or organization. This field has grown by over 140% in the last decade as businesses are finding ways to cut costs by hiring freelance and remote workers to handle a variety of tasks.
Answer emails, book travel, schedule appointments or even just proofread powerpoints and other projects all from the comfort of your own home. VA's can work a variety of schedules and hours and provide a much-needed service to businesses.
Make between $10 and $100 per hour as you provide support and administrative duties all without leaving your home. Create your own website and start reaching out to potential clients. Being a VA could be a way for you to get a summer job, make some money and help a business in the process.
10. Website Designer
There are still a variety of businesses out there that don't know the first thing about websites and the internet. That's where you come in by helping companies create a great website for their business.
Even if you have little to no experience in web design, you can create income by helping businesses create visually appealing websites. Most of these companies don't have the budget to hire a professional web developer that could cost them tens of thousands of dollars.
Research several website providers that can give templates and design help for websites. Then, begin to offer your services to companies around your area. Create your own site and showcase your skills. Then open the phone book, start visiting businesses in person or ask your parents' friends if they have ever considered getting a more efficient website.
Web design doesn't require a degree in graphic design or IT, it just requires a creative eye and being able to provide businesses with tools that they need to handle their clients in a digital world.
Learn how to become a web designer and start making money this summer.
11. Business Consultant
Most people don't have decades of experience to be able to say they are an expert in an industry. Guess what? That's not what consulting is all about.
Consulting simply provides another pair of eyes to an organization to help with a variety of needs. If you think about it, you already do this all the time, don't you?
Walking into the doctor's office and wondering why they chose to decorate that way or making suggestions to your friend on how they could increase productivity at their restaurant, in each case you are consulting for them (even if they aren't asking for it).
Look into different areas of the industry that you can be involved in and then create ways to offer your services to businesses and organizations. Ask your friends who are business owners for an introduction and then win that first client by providing a great experience for them by helping their business grow.
Consultants can generate thousands of dollars in monthly income simply by being a help and resource for companies.
12. In-Home Daycare
Thousands of working professionals all across the country wrestle with this question: where can I send my kids and know they will be well taken care of while I am at work?
Starting an in-home daycare over the summer can be a great way to create a profitable business right from your own house. Daycare providers can generate anywhere from $2,500 to $6,000+ a month. Several expenses can even be written off due to the costs of running your business.
While it sounds like an easy summer job, caring for children and providing a great experience for them requires a lot of time and energy. There are also many regulations and compliance issues that you will need to address to be able to begin caring for multiple children in your home.
Still, this is an industry that people are willing to pay more for because they want the best possible care for their kids. Online courses are available to help you create a daycare out of your home and begin an in-home business even if it is just during the summer months.
See Also: 10 Weekend Jobs To Earn More Money In Your Spare Time
Easy Summer Jobs for 14-Year-Olds and Up (Teens)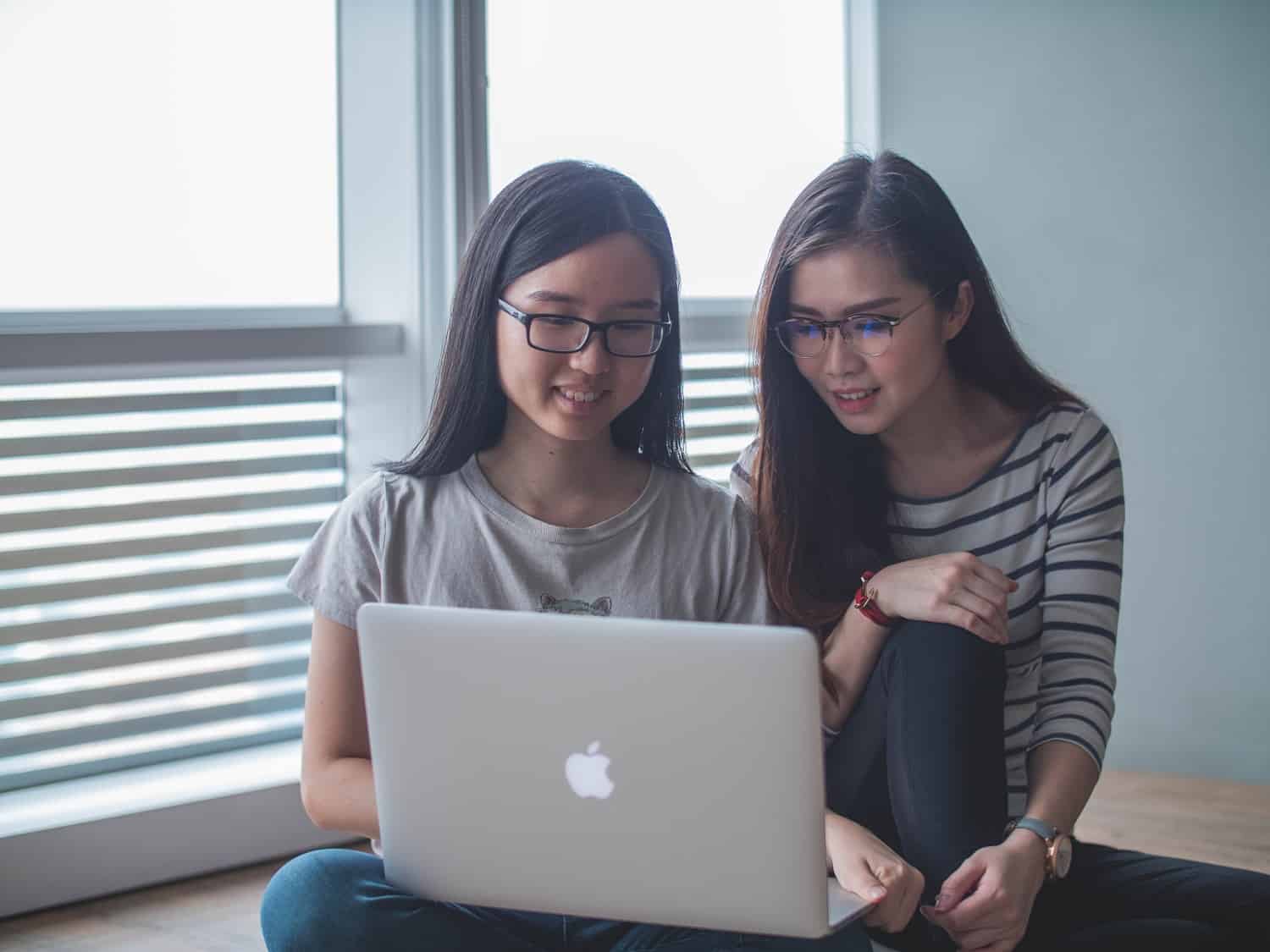 Despite endless hours of Fortnite and hanging with friends, teenagers still have a lot of time in the summer. You've heard the "I'm bored" plea probably more times than you care to admit.
Why waste that time when your teen could make good money through a variety of companies that hire at 14 and 15 during the summer. These easy summer jobs for teens won't require a special skill set or for you to have to worry about taking them across town for work.
Don't let your teen waste their summer. Here are several great job options to help them make money to save for college.
13. Complete Surveys Online
Turn your opinions into dollars by taking free paid surveys online. This isn't a get-rich-quick scheme, but teens with the patience and attention to detail can create a side income during the summer simply by giving companies their opinions on products, user-habits and a variety of other content.
With the enormity of survey companies out there, you want to make sure the company is legit and that the money you are making is worth your time. After all, filling out 5 surveys for 10 cents each really isn't going to add up to much.
Filling out surveys can be a way for your teen to use their time at home during the summer to create a weekly or monthly income.
Related: Earn PayPal Money Instantly Taking These Surveys
14. Flea Market Flipper
Flipping second-hand items can be a fun and creative way to make money during the summer. Restoring items and selling them has become a trend with shows on HGTV and other networks showing that anyone can become the next flea market flipper.
A great advantage to this easy summer job is that it isn't costly to get into. It is also very forgiving in that you can make a mistake on items because you didn't spend much on them at all. Peruse any garage sale or garbage pile and you will find a host of items that still have a lot of shelf life left. Look through family members' attics, basements, or storage sheds and you'll find hidden gems that just need a little love.
Fix that bicycle with a broken wheel or re-paint that bookshelf that is worn with age. Then, sell it to those who are looking for these items.
Teenagers can generate thousands of dollars a month simply by having the patience to turn other people's junk into another's treasure.
15. Local Ice Cream Scooper
Summer months are the busiest times of the year for local ice cream shops and mobile shops. As such, companies are looking for seasonal help serving their product.
Whether you are going with a mobile ice cream truck or serving at specific locations or events, this is a way to make some money on both hourly rates and tips.
16. Offer Services to Trusted Neighbors
Ask your Grandpa or Grandma or your Mom or Dad. This is how they made money when they were kids and guess what, it worked!
Although decades have passed, the same principles apply. Neighbors need help with a variety of tasks and will often look to young people to help with those projects. Why? Because for them to hire a landscaper, dogwalker, handyman or helper would cost them two or three times what they would pay to have a local teen help.
Create some quick fliers and go door to door in your neighborhood offering to help. Whether it is walking a dog, mowing the grass, pulling weeds or running errands, each of these jobs will provide you with an income.
Let's say you were able to get four neighbors to allow you to cut their grass on a weekly basis and you charged $25 a lawn. That would mean you would be bringing in close to $400 a month all without having to leave your neighborhood or "clock in" at some job across town.
Working a summer job in your neighborhood allows you to help those around you while putting extra money in your pocket. It doesn't require a special degree or experience. It just requires you to roll up your sleeves and get to work.
Related: How To Make Money Officiating Kids Soccer Games
Finding a Fun Summer Job for You
Don't waste your summer lounging around the house letting the hours pass by. Instead, use some of the extra time you have to make money.
Whether you are saving for college, supporting a family or just trying to breathe a little easier in your budget, the summer months provide extra time to get a fun job. You can still enjoy the relaxation of the summer and the time with family.
Working easy summer jobs don't require full-time hours or an extensive work schedule. They just require you to work hard and fill niches that businesses need and are willing to pay for.