10 Ways to Get Paid to Edit Videos
We foster relationships with brands we use and trust. The testimonials on our site represent real experiences, but they don't guarantee you'll achieve similar results. When you make purchases through our links to our partners, we may earn a commission. Your support helps us continue this work. You can read our full disclosure here.
Video editing plays an important role in marketing, information, entertainment, and more. According to the Bureau of Labor Statistics, video editing is expected to grow 29% in the next decade, which is much faster than most other occupations. It's only logical to want to know how to get paid to edit videos so that you can make a living with this career.
Regardless of whether you have one year of video editing experience or a decade, there are plenty of opportunities for you to edit videos for money. The key is finding the right opportunity that aligns with your lifestyle and the type of video editing you want to do.
Take a look at the many options you have to get paid to edit videos. From actual job opportunities to options you can create for yourself, there is no shortage of ideas on how you can become successful.
10 Ways to Get Paid to Edit Videos
Video editing is a creative way to mix images, footage, and sound together to make videos that create an impact. Whether it be for commercials or for recreational use, video editing can be used for a variety of purposes.
Video editing jobs are in high demand. Find the one that is right for you to continue growing your career in this field.
1. Become a Video Editor
The best way to get paid to edit videos is to become an employee of an editing company. Find reputable companies that are hiring for video editor positions. You can search big companies like Google, Yahoo, and Netflix for video editor jobs. Additionally, search for local businesses that might want to hire video editors for marketing purposes.
Whichever way you choose to go, make sure your resume includes the type of video editing experience that you do have. Highlight relevant experience for unique positions.
2. Start Your Own Video Editor Business
There is nothing saying you only have to edit videos for employers. Consider starting your own business to edit videos for others and set your own rates and hours to live an optimal life of balance. As a business owner, you would need to market your services so that others think of you for their video editing needs.
Collect as many testimonials as you can to show potential clients how great your work is. You can start out offering services on platforms like Fiverr to get the experience and become familiar with what clients are looking for in a video editor.
3. Become a Freelance Writer
This might sound strange, but this can be a very profitable option. Become a freelance writer and get paid to create all kinds of guides about editing videos. As a freelance writer, it is your job to write content for clients that is full of accurate information. That means you will need to explore and experiment with video editing in order to write content that is relevant and helpful.
Freelance writers get to set their own rates for this service. You can also make your own hours and work wherever and whenever you want. Freelance writing could be a lucrative option for you.
Related: How to Become a Freelance Journalist
4. Edit Videos for Real Estate Companies
There are homes all across the country that are up for sale. In a time when virtual meetings and showings are faster and the preferred method, becoming a video editor for real estate companies could be an option.
Real estate companies take clients on virtual tours of homes through video footage of the listing. You could be the person who edits those videos for the company and help it make sales on all the listings.
5. Become a Wedding Videographer
Weddings are events that take months (or years) to plan. The day of the wedding can seem like such a blur for the happy couple. The best thing for them could be to have the option to watch the wedding later to see all the details of their special day from a different perspective.
Videographers are tasked with capturing live footage of the wedding event including well wishes from the guests, dancing, the exchange of vows, and other special moments. It all comes down to editing the wedding video in a way that tells the wedding day story in an emotional, captivating video that will last forever.
Related: How to Become a Photo Editor
More Ways to Get Paid to Edit Videos Online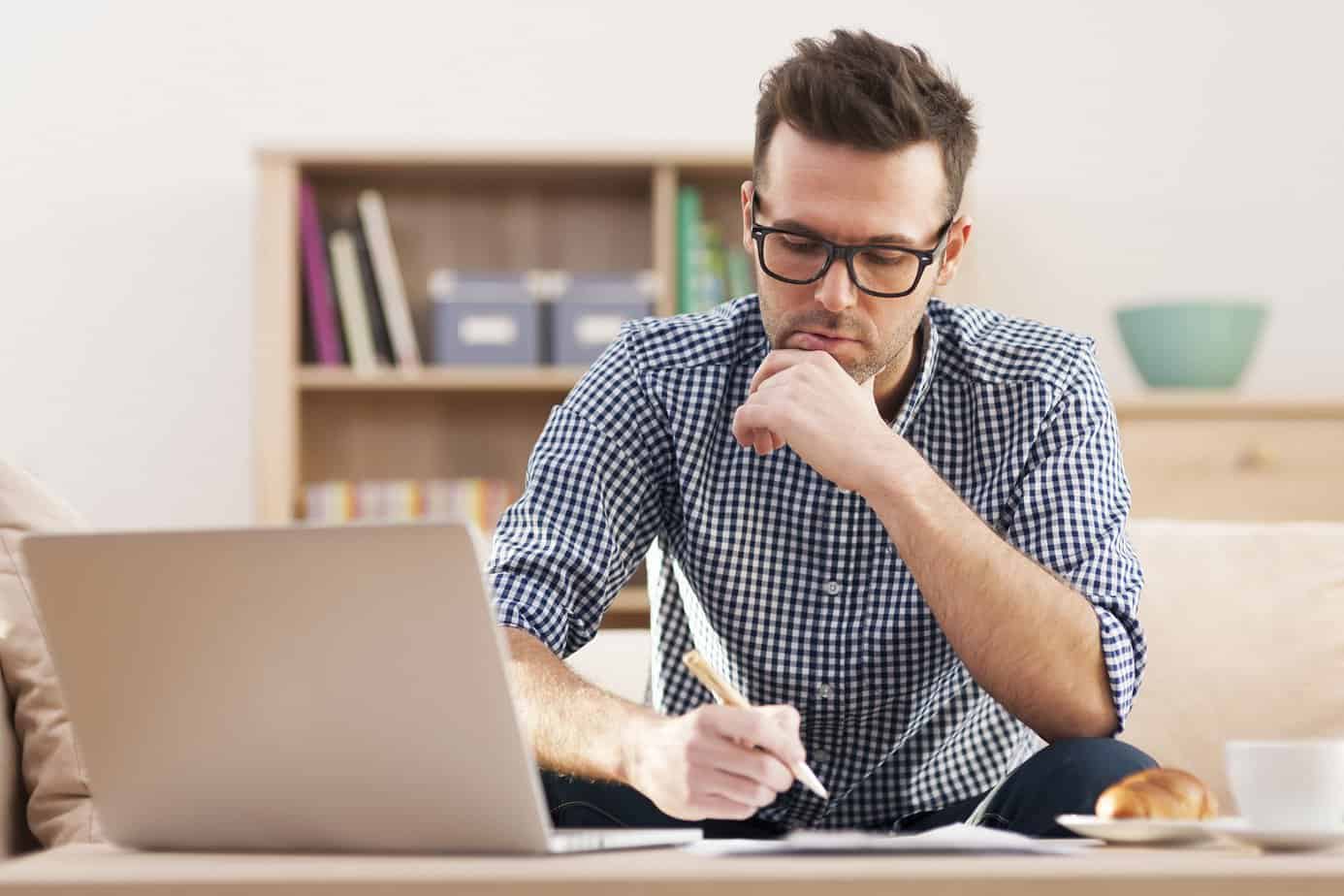 Don't limit yourself on ways to get paid to edit videos. Consider alternative methods that include making money editing videos online.
6. Start a Video Editing YouTube Channel
If you don't already have your own YouTube channel, this is a great time to start a channel dedicated to video editing. Take your viewers on some live video editing sessions with you. You can also use your channel to give lessons to help others learn how they can edit videos as well.
Use your YouTube channel to make an income. Incorporate ads into your videos and get paid for the views you get. You can also get paid each time someone clicks on those ads. Add in some affiliate links to recommend products you use in video editing and make money every time someone makes a purchase using your special link.
7. Start a Video Editing Niche Site
Start a website and publish content related to editing videos. Niche sites can be a great resource of information for people who want to learn a new skill. Teach them how to edit videos with step-by-step guides on your site. Start from very basic skills to more advanced actions and what they can achieve with video editing.
With niche sites, you can display ads and get paid per view and per click. You can also use affiliate links to increase your income. Make the most out of your niche site by being a top resource for video editors and keep viewers coming back to you for their video editing needs.
8. Write and Sell Video Editing Ebooks
Use ebooks to help others understand the art behind video editing. Share ideas on what kind of video content they could edit, where they can get the best editing programs, and how they can make the most of their video editing experiences.
There are many things you can write about when it comes to video editing. You can write several ebooks to break down concepts for your readers. Charge a reasonable price for your books. Your books can sell now and for years to come. Sell ebooks on your own website or partner with Amazon to get more eyes on your work.
9. Sell Video Editing Online Courses
Online courses have become more encompassing and are a quick way to learn a new skill. You can create courses around all the different video editing techniques that you know and make money teaching others. Create the course, upload it to a platform for sale, and make money without having to do anything else.
Courses can sell from a few dollars up to hundreds of dollars depending on the content. Make stellar content so that you can charge top dollar. Get paid to edit videos and help people meet their video editing goals in the process.
10. Make Quick Tip TikToks
TikTok is a platform that has taken social media by storm. Create your own TikTok account and make your own video content about video editing. Not only will you be editing your videos, but you can also help others learn how they can edit videos as well.
TikToks are shorter videos, but there is plenty of time to provide some quick tips. If your account meets TikTok guidelines to start monetizing, you can make money for your content. Make videos, grow your following and views, and you will be on your way to making money on TikTok.
Related: Get Paid to Watch TikTok Videos
Video Editing Skills are In-demand
Finding ways to get paid to edit videos is not difficult to do. The most important part is being consistent and continuing to develop your own video editing skills as new techniques emerge. If you are looking for a new way to make money editing videos, this guide has the answers for you.
From actual video editing jobs to creating your own business and even making money with ads, your video editing career has real potential to make an impact on your income. Find the right way for you to get paid to edit videos. Don't let fear hold you back; make money editing videos with this list specially made for you. Choose one or more ways to boost your income for the future.
---
We appreciate the time you've spent reading this post and your interest is not lost on us. Your thoughts, questions, or experiences related to the topic are most welcome. Each comment adds strength to our community. We ensure every comment receives our attention, and we take the time to provide thoughtful responses. Once again, thank you for being a part of this conversation. Click here to leave a comment.