21 Best Side Hustles for Men to Earn Extra Money
Life happens and it's not always easy to make ends meet. In a world full of second job options, side hustles for men also provide opportunities to fill the gap and live with balance between work and home.
Thinking back, I remember a time when my head was swimming in numbers about our bills and income. The numbers weren't adding up. My husband and I had to think quickly to make it work. Now, he works from home and earns extra cash on a side hustle all while spending more time with the family.
Finding side hustles for men to enjoy while not taking away from being there for the people that matter most is ideal. Side hustles can be a hobby or something men don't mind doing during some down time at home. There are plenty of them available out there that can make a difference in income. Find out which one fits your lifestyle and create your side hustle today.
Our Popular Money-Making Offers
Sign up with each of the following companies to maximize your earning potential.
Trusted and legitimate
Passively pays you to use your phone
Free to join
Awarded in egift cards
$5 sign-up bonus
Pays to play games and watch videos
100s of other paid tasks
Awards cash
21 Legit Side Jobs for Men to Earn Extra Cash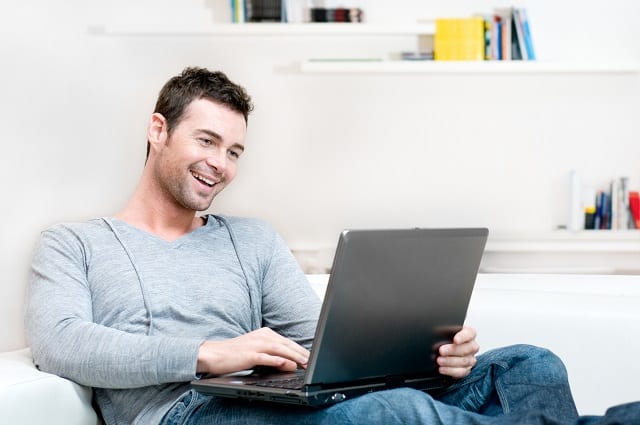 The best side hustles for guys include having some fun while working! Meet new people along the way or enjoy mutually beneficial jobs that fulfill you and your wallet at the same time.
Not available for cash games in AZ, AR, CT, DE, IN, LA, ME, MT, SC, SD, and TN, but virtual currency is available.
1. Play Games for Cash
Most men enjoy playing games on their phone, PC, Xbox, or PlayStation these days. Make it more fun and rewarding by earning real cash for the time you spend playing games.
Bingo might not sound like a manly game at first, but now that you can play fast-paced, head-to-head, 90-second rounds for real cash on your phone, you might change your mind. Blackout Bingo is my favorite game app that pays real money. You can play for free for as long as you want and then later play cash rounds starting at just $.60. The company has turned the classic bingo game into a game of skill, rather than chance. You have to be faster and smarter than your opponent to win!
Enter the Skillz promo code 2PlayFree and get a $10 FREE bonus with your first $2+ deposit, and an additional $5 bonus with your second $2+ deposit.
Please click the button to subscribe to my brand new YouTube channel where I share my Blackout Bingo secrets, tips, and strategies!
If you enjoy shooting games, try your hand at Big Buck Hunter. It's a pay-to-play game that lets you hunt deer on your phone for real money and prizes. The app offers a unique spin-off of the classic hunting game and allows you to compete with other real players. When you make a great shot, you earn points. The player with the most points wins the round and takes the cash.
If you prefer a card game of speed, Solitaire Cube is another option to play for extra cash. There's no need to learn a new game when you can use your classic solitaire skills to sort cards into their proper sequences by suit. When you challenge other real players, you play against a five-minute timer and earn points based on how far through the deck you get. The player with the most points at the end of the round wins.
Not available for cash games in AZ, AR, CT, DE, IN, LA, ME, MT, SC, SD, and TN, but virtual currency is available.
Related: Apps That Pay You to Play Solitaire
2. Flip Second-Hand Finds
Flipping second-hand finds can be a great side hustle for men who enjoy shopping for used items that can be resold for a profit.
Think about tools, furniture, electronics, gaming gear, workout equipment, etc., and consider what you could do to flip those items for cash. Clean them up, repair a few parts if needed, and they can be as good as new. Check out your own garage for items you can resell or take a look at donation centers for items they are selling.
Books can be lucrative items to flip online. Some people report earning more than $50,000 in a month doing this. If you enjoy scouting deals and the idea of reselling books for a profit, this could be the right side hustle for you.
Zen Arbitrage is a complete system that teaches real people how to flip books online. While the concept is simple, the tools that the company provides are priceless because they save so much time when scouting profitable books to resell.
Get $200+ in FREE Bonuses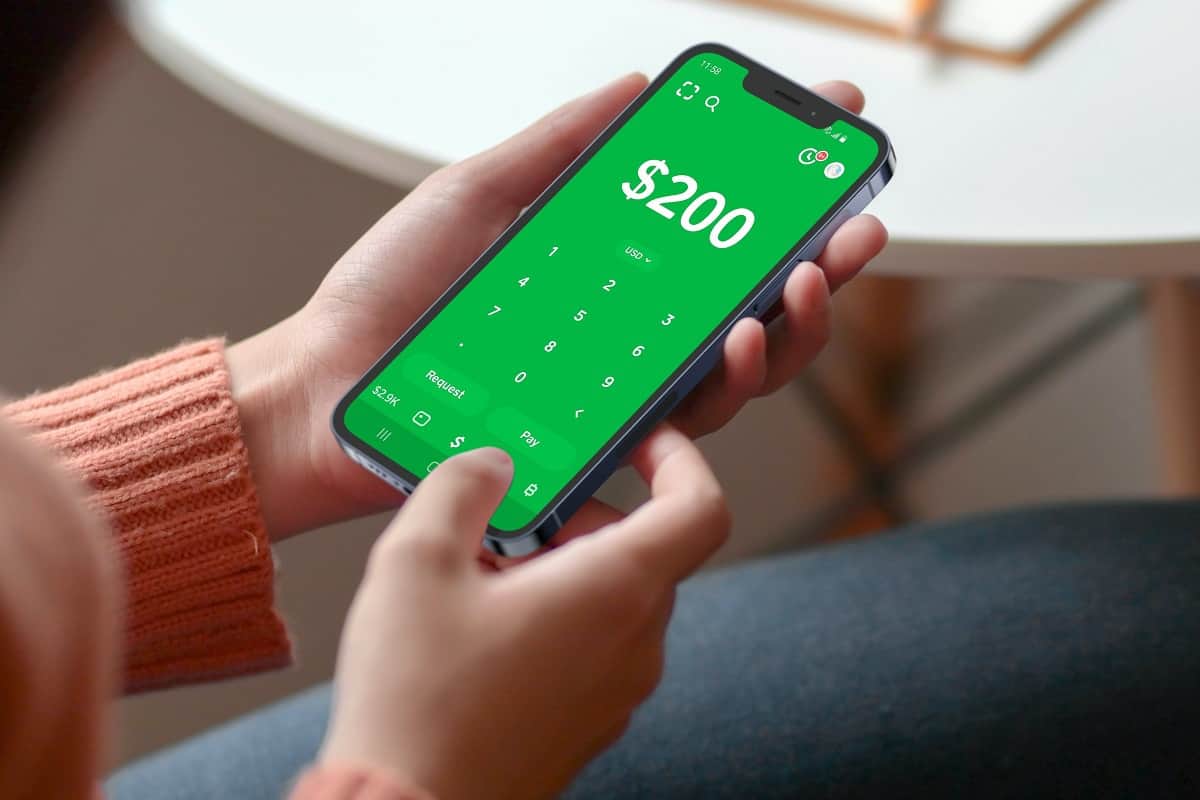 Swap $5 with a friend*
Invite friends to join**
Set up a direct deposit***
*Ask a friend to swap $5 with you through Cash App to activate the $5 sign up bonus.
**Get up to $30 for every friend who joins using your referral code.
***Deposits must equal $300+ within a 30 day period to activate the $100 and $50 cash Boosts.
3. Build Custom Chicken Coops
Sometimes you need to think outside of the box (or coop) to make money fast. If you're comfortable working with wood and tools, and following easy step-by-step instructions, then consider making and selling chicken coops for a profit.
First and foremost, you'll need to choose a plan to follow. It's important that your chicken coups are solid, attractive, and repeatable.
The best way to make money selling chicken coops is to check to see if there is a demand for them in your area. You can do this by polling the members of a local Facebook group.
Then, build your first chicken coop for social proof. Once you've proven your skills, the customers will come to you.
4. Start a Worm Farm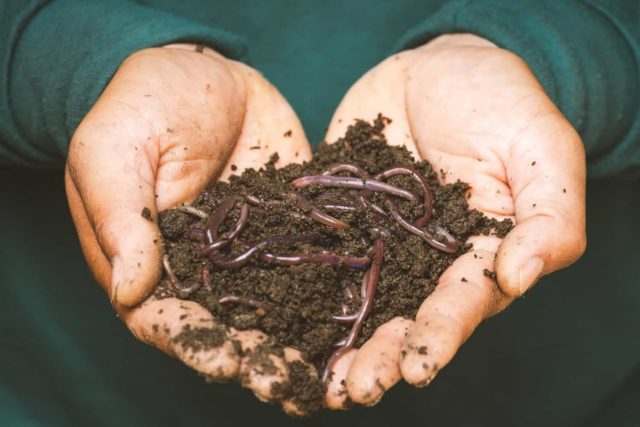 Starting a worm farm is a lucrative side hustle for men if you're willing to get your hands a little dirty and commit to having crawling things living in your home.
Worm farms breed more worms that can be sold off to fishermen, farmers, or someone looking to start their own worm farm. They can be sold for about $65 per pound. Worms can be sold by you independently, on Amazon, through Craigslist, and with other websites.
As a worm farmer, you need to make an initial investment up front to purchase your first set of worms and then begin making money from them. Their poop can also be used as fertilizer. Therefore, you can sell worm poop for money as well.
Get a worm farm starter kit and begin the worm farming adventure. There isn't much work that you have to do. This is an ingenious way to make money while you sleep or even when you aren't home.
5. Become a Proofreader
If you are someone who can spot errors in publications, proofreading jobs should be at the top of your list of side hustles for men. My husband actually does this for me.
Proofreading is not like editing. It's simply finding the grammar and punctuation errors and pointing them out to the writer. It can be done from anywhere at any time.
You can expect to start making $10 per hour with proofreading, but this could increase quickly the more you do it. In fact, full-time proofreaders have reported making between $32,000 and $39,000 annually as beginners.
To get started in the proofreading world, join Caitlin Pyle's free webinar. She teaches anyone how to put their best foot forward to get clients and earn a consistent income just from proofreading.
6. Resell Shoes
Starting a shoe flipping business and selling pre-owned brand-name shoes is a great side hustle for men who recognize a good deal.
Finding shoes for cheap is easy to do. Spend a weekend at some garage sales or sifting through thrift stores for shoes and resell the ones you find. Something you paid a few dollars for could resell for hundreds if you know how to do it right.
Take the time to clean the shoes you find, learn how to take the best pictures, price them right, and this side hustle could be all you need to transform your life.
Related: How to Get Paid to Hunt
7. Earn Money Drinking Beer
A dream come true for many men is being able to drink beer and earn money while doing it. Without a doubt, this is one of the best side hustles for men.
There are many ways you can earn money drinking beer. It's just about finding a way that fits your lifestyle and time. Enjoy some new beer at home while having a family dinner and write a review about the flavors. Take some time to visit a local brewery and get paid to write a post about the company as an advertiser. You can also get paid as an affiliate for beer companies.
The amount you get paid will range based on which method you choose. Use your imagination and incorporate the things you already do when you drink beer and make money doing exactly that.
Related: Get Paid to Watch Netflix
8. Test Theme Parks
Thrill seekers will love this as one of the best side hustles for dads. Not only is it fun, but it's also a chance to explore new things or revisit past memories.
Take the kids to theme parks and get paid for enjoying the rides, engaging with workers, sampling the food, and so much more. There are a variety of ways to get paid testing theme parks on the side and during family time.
Create a YouTube channel, set up some ads, and have your followers watch you test out the rides. Partner with the theme park to get affiliate commission for writing a review and driving ticket sales through your website. Additionally, you can apply directly with the theme park if it has any tester positions open.
The theme park testing side jobs for men will range in pay. The good news is that you have the option to set your own rates for the way you advertise for others. Don't limit yourself to only one way of making extra cash to test theme parks.
Related: Get Paid to Do Puzzles
9. Sell on Amazon FBA
Amazon has many ways you can make money using the platform. Selling through the FBA program has proven to replace full-time incomes and then some.
The program is known as the fulfillment by Amazon (FBA). You store the products you want to sell with Amazon's fulfillment center and the company does the rest for you. You don't have to worry about storing inventory in your home. Additionally, because Amazon is a trusted company, selling through it will increase your sales.
Selling through Amazon FBA means you get paid every two weeks for the products you sell using the platform. Not a bad way to float yourself until your next paycheck.
10. Hunt Down Robocallers
If you don't mind answering unknown callers, making money from robocalls could be worth your time.
Answer the robocall and extract information from the caller so that you can write a demand letter to the company for cash.
Make a nice paycheck from hunting down these companies any time of the day when they call you. Settlement payouts from these robocalling companies can range from $500-$1,500.
Related: Get Paid to Answer the Phone
11. Become a Dasher
A dasher is someone who delivers to other people. This can be takeout, groceries, or other purchases you can fit into your car and deliver to someone else. Dashers pick up the order from a restaurant, store, or other location and deliver the items to the purchaser's preferred location.
Sign up to deliver with DoorDash and become a dasher whenever it is most convenient for you. Pick up orders on your way home from work, take the kids for a ride on a weekend, or just get out of the house for an hour or two by yourself to fulfill orders. The base pay rate for dashers can range from $2 to $10 per hour, but the average hourly wage has been reported to be well over $16 with tips included.*
Dashers get paid per pick up order completed as well as receive bonuses for completing a certain amount of orders during the month. They can also accept tips from customers. It's a low stress, work-when-you-want side hustle.
*For illustrative purposes only, actual earnings may differ and depend on expenses. Hourly pay is calculated using average Dasher payouts while on a delivery (from the time you accept an order until the time you drop it off) and includes compensation from peak pay, tips, and other incentives.
Related: Best Delivery Driver Jobs
12. Get Paid to Sleep
The ultimate side hustles for dads definitely include sleeping. Dads put in dozens of hours at work, plus spending time with their families; it's only right that there be ways to make money in their sleep.
Dads can make money testing sleep products, writing reviews about sleep experiences in hotels, and can stream commercials on their phones all night and get paid for "watching" them. Even becoming a mattress tester could pay up to $3,000. Other sleep jobs will have a different pay scale.
There are several ways to turn your need for sleep into a side hustle. An extra $500 dollars you can earn with your eyes closed is easy money.
13. Donate Plasma
Donating plasma isn't something you can do every day, but twice a week isn't a bad compromise.
Plasma donation centers are available throughout the country and they pay on average $50 per donation. This means you could potentially make $400 extra per month just from sitting in a chair and donating plasma.
Not only are you doing a service for those in need of plasma donors, but you are also padding your wallet with some extra cash each week. Find plasma donation centers near you and inquire about donating your plasma for cash.
14. Start a Vending Machine Business
What man doesn't like a good snack on the go? Vending machines are life savers and a great opportunity to make extra cash without having to do anything.
Starting a vending machine business can flourish into a fairly lucrative side hustle for a guy. Aside from the initial investment up front to purchase the machine, the rest of the money can go straight into your pocket. There is little effort needed on your part after that.
Fill your vending machine with snacks, drinks, gum, or even toys in capsules to appeal to all kinds of visitors. Post it at local businesses like gas stations, hotels, truck stops, and gyms. You will have to make some kind of an agreement with the business owner to pay them a percentage for using their space. However, it won't put a stop to the money you will make.
15. Start a Blog for Men
Blogging is a way for people to stay connected with current trends and learn how they can do things.
Starting a blog for men can be as simple as posting gym exercises, current men's fashion trends, popular men's hairstyles, upcoming video game releases, or beer-making guides.
Hosting and a great domain name require a small investment upfront. However, there is so much potential to drive income through the blog.
Get a blog set up in just a day and start driving other men to your site to learn about the topic you are writing about. Use ads, sponsored posts, or affiliate links to generate passive income.
Related: How to Make Money Sharing Links
16. Officiate Soccer Games
If you are a fan of the sport, then consider how you can get paid to watch sports as a soccer official.
One of the top side jobs for men is becoming a referee for soccer games. The thrill of the game, the excitement from the kids, and some good exercise for you all while getting paid doesn't sound like a bad deal.
Depending on the age group you choose to officiate, the pay will vary. You could make $20 to $60 per game as a head referee. Assistant referees make $20 to $40 per game.
Spend time on the weekends or in the evenings after work at the soccer fields. It's a fun side hustle with great health benefits for you as well.
Related: Get Paid to Workout
17. Become a Woodworker
If you are good with woodwork, consider how you can turn a woodworking hobby into one of the top side hustles for guys.
Woodworking can be as simple as making a shelf, putting together children's toys, and even designing furniture pieces. Because the pieces will be handcrafted and one-of-a-kind, you can charge more for the time, materials, and craftsmanship that you put into each piece.
As a woodworker, you can dedicate time to each piece when it is convenient for you. Spend an hour after work each night or dedicate some free time on the weekend to get projects completed.
Related: Get Paid to Assemble Furniture
18. Offer 3D Printing Services
3D printing is a popular resource these days, but it can be expensive for others to afford the materials. If people come to you for their 3D printing needs, imagine what an awesome side hustle that could turn into.
Make money with your 3D printer by offers your services to friends, family, and neighbors. Make yourself known as "the 3D guy" and charge for this service.
From quick gifts for working moms to last minute anniversary gifts and even knickknacks, 3D printing can come in handy for many potential customers.
19. Become a DJ
I don't know a man who doesn't love a good time with some good music. The DJ life would be a perfect fit for those looking for side hustles for men.
As a DJ, you can bring your own unique music flare to birthday parties, celebrations, weddings, and other events. Have a large music selection for party goers to jam out to. You'll surely have a good time while making quick money in a day.
Music is so diverse and everyone has their own preference. So it's difficult to figure out exactly how much you could make as a DJ. However, a quick look at PayScale.com shows that musicians (DJs included) average over $60,000 per year for base salary and commissions. Not a bad way to make money with music.
20. Build Websites
With over 500,000 websites added to the internet each day globally, it's no wonder the website building and designing industry is booming.
If you are a guy who is handy on the computer and has experience building websites, turn this skill into a side hustle. Make deals with website holders for a project deadline and do the designing in your spare time.
Web designers can make as much as $2,000 for a simple website. For more complex sites, they can make tens of thousands of dollars. It is a little more stressful of a gig than most due to all the coding that is involved. However, if you're willing to learn and have patience, you can complete a website in no time.
Ask for half of the project fee upfront and you can be on your way to making money instantly.
21. Wrap Your Car in Ads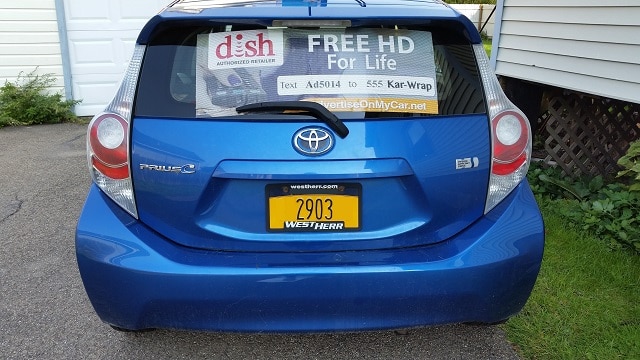 Instead of getting a side job, consider wrapping your car in ads to earn some residual income. There are plenty of scams to avoid in this area, but one company potentially worth signing up for is Wrapify.
Wrapify doesn't charge a fee to wrap your car, and you can choose to place a sticker in your back window or wrap your entire car for even more income.
Other ways you can make money with car wraps and bumper stickers are by advertising for local businesses or your own business. If you already drive to your day job, then the extra exposure for your company or for a local partnering business can be lucrative.
Related: Get Paid to Camp
Men Don't Need to Take on a Second Job to Make Some Extra Cash
Side hustles for men are perfect alternatives to getting a second job. Make extra cash on your own time without worrying about the hassle of finding a job on top of your full time position.
Men have many skills they can offer, which means they have the potential to earn more money for things they already know how to do. Pick one or two items from this list and get money today. While some of these jobs aren't easy, they could potentially become a lasting business for you in the future.
You are already spending enough time working for someone else. Now is the time to do something you like while incorporating that work/life balance.
Related: How to Get Free $500 Gift Cards