14 Best Short Certificate Programs That Pay Well
Many well-known and wealthy people never graduated from college. While this may be true, it would be worth it to have some kind of knowledge and skill to showcase when you are applying for jobs. When you look at the cost and time it takes to complete a college degree, it can be discouraging. However, not all is lost. Nowadays, you can participate in short certificate programs that pay well.
Certificate programs are opportunities for you to focus on one job or skill. Learn it, practice it, and master it. Then when you graduate, you get to apply to those jobs specifically with confidence that you know how to perform your duties.
If you want to skip the traditional college route or if you just want to explore another passion of yours, then taking short-term career training programs could be exactly what you need. Take a look at some online and offline certificate programs that you can take now for a financially secure future.
Quick Online Certifications That Pay Well
There is no shortage of quick certifications that pay well. Truly one of the best things to buy to make money, a short online course can be completed on your own schedule from the comfort of your home.
1. The CPSM
Imagine becoming certified in a service that so many people can benefit from. In a world where sleep is one of the few things that every single person craves, you can be the hero that others run to when they need help sleep training their new babies and toddlers.
Many parents struggle with the loss of sleep after bringing a baby into this world. You could be someone who helps them get the sleep that they desperately need. Become a sleep consultant and teach each parent how to bring sleep back into their lives based on their baby's age and needs.
Center for Pediatric Sleep Management gives you a certificate of completion, mentorship from experienced consultants, and lifetime access to the program. You can complete the online sleep consultant course on your own time and can refer back to the lessons any time that you wish. Virtual sleep consultants can make as much as $100 per hour with a streamlined system, depending on how many clients they wish to take on.
Related: Center for Pediatric Sleep Management Course Review
2. LINKED Permanent Jewelry Training
It can be difficult to find a program that isn't wildly expensive, let alone one that doesn't take months or even years to complete. Unfortunately, this situation is what many students face when they need to get ahead financially. Thankfully, you can now add a permanent jewelry certification to your list of affordable options.
The permanent jewelry field is growing in popularity, and business is booming. Take advantage of this trend and complete the LINKED Permanent Jewelry Training certification course to become a successful permanent jewelry artist in just a few short hours. This program details everything you need to know about performing permanent jewelry services, finding customers, and earning money by working just a few short hours each month.
Since the LINKED course has no time limit and comes with lifetime access upon purchase, you can complete it all in your own time. Take it in just a day or two, or spread it out as much as you want, based on your own schedule. Either way, at the end, you'll know how to start your own permanent jewelry business and will be well on your way toward putting more money in your pocket.
3. Proofread Anywhere
Proofread Anywhere is an entire proofreading program that was developed by Caitlin Pyle, a long-time proofreader. In the program, students get to learn what proofreaders do, how to start, what skills they need, and how to market those skills to drive in clients.
Caitlin offers both a general proofreading course and a transcript proofreading course. Depending on which avenue you are considering for proofreading, you can choose from the two options.
With general proofreading, you can learn how to spot common grammar errors quickly to save you time. You will also learn how to become a successful proofreader with steady strategies for marketing your skills.
With transcript proofreading, you will learn how to read over court reports. This type of proofreading is essentially proofreading the spoken word because all documents will have quotes from what was said during court sessions.
As a proofreader, you get to set your own hours and rates. Proofread Anywhere can be completed in as little as one month depending on your schedule and availability to go through the lesson. Proofreaders can make a salary ranging from $23 to $30 per hour.
4. Bookkeepers.com
Bookkeepers help businesses keep their finances in order by collecting information about the company's income and expenses. This is an important task, but one that generally gets pushed to the side. You could become a bookkeeper and be the person to relieve this task from companies that can't get around to it.
With Bookkeepers.com, you can find the right course for you no matter what level of bookkeeping you are in. Whether you are just starting out, want to know how to grow, or if you're ready for the big leagues to scale your business, you can choose the certification program that fits your needs.
You get all the bells and whistles when you purchase a course. You will have access to the course materials, support, practice assignments, and more. Any of the courses can be completed at your own pace when it is most convenient for you. Bookkeepers can make $19 to $25 per hour.
5. Photo Editor's Guide
Photo editors get paid an exceptional amount of money to edit photos. Many editors are also photographers themselves, but there are opportunities just to be an editor without actual photography experience. You can become an editor for photographers who need help editing their photos and make up to $75 per hour depending on your expertise.
The Photo Editor's Guide is a great addition to the list of short certificate programs that pay well. Take the online photo editing course for a step-by-step breakdown of how you can be one of the best editors to work with.
Pictures are worth a thousand words, but if the photo isn't edited just right, the message can get lost. According to the The Photo Editor's Guide, editors can make $3,000 per month part time or go full time to earn upward of $50k-75k per year.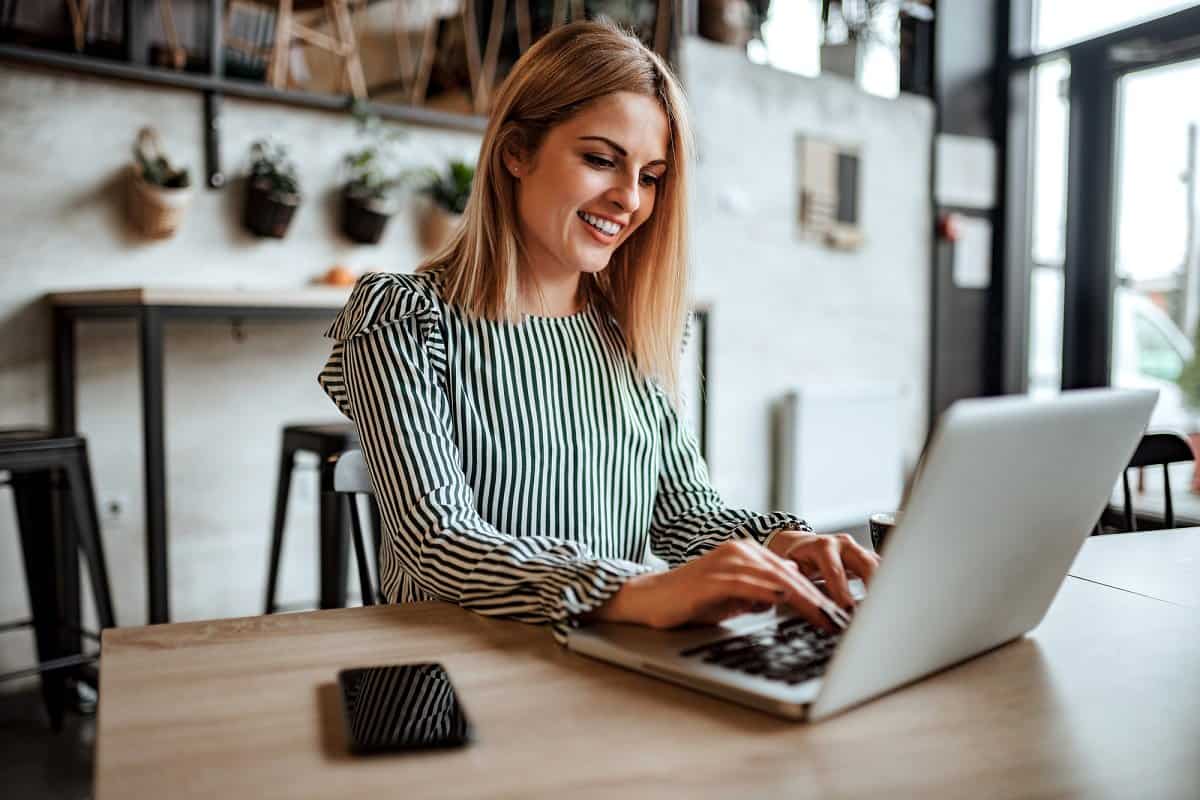 6. Fully Booked VA
Become a virtual assistant (also known as a VA) and take part in a rising industry. Many companies need assistants to tackle tasks for them, yet don't necessarily want to hire full-time employees. This is an advantage for you as a VA to set your own hours, rates, and establish the types of services to offer.
Not every VA will have the same skill set. Take the Fully Booked VA course by Gina Horkey to learn what kind of services you want to offer and how to find clients who need this service. Become fully booked in 90 days or less with this course. You will also receive 12 months of support to help you graduate the course with certification and confidence that you can do the job.
Well-trained virtual assistants can work part time or full time depending on their lifestyles. The average national hourly salary is roughly $19 per hour.
7. Transcribe Anywhere
Become a transcriptionist and start transcribing documents from audio dictation. Essentially, you would listen to an audio recording and type it out the way it is spoken. This might sound like an easy job, but it does take a special skill to be able to listen to numerous accents and transcribe in a way that doesn't take too much time.
That's why you need General Transcription: Theory & Practice, an online certification course helping individuals enter into the world of transcribing. This could be general transcription or legal transcription. With Transcribe Anywhere, you get access to all of the lessons and materials to help set your career on the right path.
Learn from experts who have experience in transcribing. This online transcription course can be completed on your own time. You will have lifetime access to the program to review lessons and any updates that come along. Transcriptionists can start out making an average of $15.11 per hour.
8. Google Ads Certification
Google offers a wide variety of ads certification from search ads to creating ad descriptions and even measuring ad optimization. Many more options are available, you just have to know which certification you want to specialize in. You can choose more than one.
With a Google ads certificate, you can market your services to online businesses to help them make ads that convert into sales. Google is the top-performing search engine. If you can master the skill to create ads that generate revenue to other businesses, you will be in high demand.
As a Google ads specialist, you can make over $24 per hour. Each certification program on Google can be completed in a few hours.
9. MetaBlueprint
MetaBlueprint offers short certificate programs that pay well. The programs are centered around becoming an expert in digital marketing. Each course offers an exam that leads to a certificate. After completion of the certificate program, students get access to over 60 companies who are willing to hire students from the MetaBlueprint community.
Digital marketers can make over $25 per hour. All students can receive their certification within 24 hours of taking their exam.
Related: How to Become a Social Media Manager
Short Offline Certificate Programs That Pay Well
If you are ready to take a certification program that teaches a profession outside of the online space, the following opportunities are perfect for you. Find the option that speaks to you most and pursue a career that depends on your physical services.
10. Microblader Certification
Microbladers are becoming increasingly in demand in the beauty industry. If you have considered being a microblader or a professional eyelash technician, consider taking the Sassy Wink Academy short certificate programs that pay well.
Microbladers can make hundreds of dollars for a couple of hours of work. Eyelash technicians can make hundreds of dollars a week for installing fake lashes and from returning customers looking for maintenance. With Sassy Wink Academy, students learn the best practices for keeping clean and sanitary workspaces, plus how to provide quality services to their clients.
Related: Best Online Microblading Training
11. Doula Certification
There are few other jobs that are as miraculous as helping a woman bring a child into this world. If you are looking for an exciting career as a doula, the DONA International Doula Certification is the right course for you.
Become a doula to help mothers who are giving birth through this transitional time in their lives. Help them advocate for their birth plan, breathe through each contraction in labor, and reassure them how strong they are. Doulas can make nearly $60,000 per year. This salary will vary based on how many clients you want to take.
12. Dog Groomer
Become a dog groomer to participate in fun, cuddly activities each day while you care for other people's fur friends. As a dog groomer, you get to trim, shampoo, and groom dogs for payment. This could even include trimming their nails.
Dog groomers need specialized training in how to carefully and peacefully groom dogs of different breeds. This includes the AKC S.A.F.E. Groomers and Salons short certificate program that pays well. Learn about safe handling techniques, safety tips for groomers, disease and prevention, and more.
The courses can be taken at your own pace and completed when you are ready to take the exams. Dog groomers earn over $16 per hour nationally.
Related: How to Get Paid to Walk Dogs
13. Property Manager
Property managers partner with property owners and tenants occupying the property. They lessen the stress load of the property owner and do the work for them to find tenants to rent plus collect all fees and rent. The tenant communicates only with the property manager during their lease term.
As a property manager, it is important to understand the industry, trends, and how to nurture relationships between all parties. Taking the IREM Certified Property Manager® course means you will hold a higher level of knowledge and expertise in the property management industry. This course covers all you need to know about becoming a successful property manager.
Property manager salaries will range based on your choice to manage residential or commercial properties. Residential managers make between $29 and $37 per hour nationally.
14. Personal Trainer Certification
If personal training has been something you have considered doing, then taking the Personal Trainer Certification (NASM-CPT) program will help you attain your goal. Personal trainers help individuals with their goals for a healthy lifestyle in nutrition and physical training.
As a personal trainer, you can get a job with local gyms in your area. You can also start your own business and seek out clients on your own. Personal trainers can make a range of $22 to $38 per hour.
The NASM Personal Trainer course can be completed in as few as four weeks. Topics that are covered in the course include client relations, behavioral coaching, basic and applied sciences and nutritional concepts, and more.
Related: How to Get Paid to Exercise
Short Certificate Programs Earn More Than Most People Think
Don't let fear hold you back from doing something you want to do for you and/or your family. If taking short certificate programs that pay well is something that sparks your interest, then follow your dream and act on it rather than making excuses for why you can't.
There has never been an easier time to get access to certificate programs online or offline. These opportunities can help you leave a job that you hate or become a side hustle to boost your income. Whatever the reason is that you decided to look into short certificate programs, you probably came across a course that interested you in this list.
Related: Beauty Jobs That Don't Require a License
---