Get Paid to Attend Events Like Parties, Concerts, Games and More
One of my favorite sites, Swagbucks, offers tons of ways to earn real cash online. If you're not already a member, give it a shot! Here are five things you can do to make easy money on the site:
Play games (up to $110 each)
Test apps (up to $150 each)
Submit receipts (easy cash)
Shop at your favorite stores (up to 10% back)
Answer surveys and polls (quick cash in minutes!)
If you enjoy gatherings and being at parties, it's safe to say that learning how to get paid to attend events and parties would be an exciting discovery. Not only could you enjoy the ambiance, good company, and a memorable time, but you could also get paid for it. There is a lot to love about getting paid to party.
If you truly consider all the moving parts during an event, you can see there are many chances for you to get paid to attend events like weddings, concerts, meetings, and parties. From behind-the-scenes strategizing to day-of execution of the plans, events require many helpers to make it a success.
Find out what role you can play in the party planning industry. No detail is too small and every job is important. Learn all the fun ways you can be involved in attending an event.
Click the button ⬆️ to subscribe to my YouTube channel where I share real ways to earn money.
Our Popular Money-Making Offers
Sign up with each of the following companies to maximize your earning potential.
$10 sign-up bonus
Pays to take surveys, complete offers, shop online, and much more
100s of other paid tasks
Awards cash and gift cards
$5 sign-up bonus
Pays to play games, watch videos, answer polls, and much more
100s of other paid tasks
Awards cash and gift cards
Ways to Get Paid to Attend Events
There are many skills people hold that can help them succeed in their goal of getting paid to attend parties. Take a look at what you can become to make this dream a reality.
1. Get Paid to Party on an App
Mistplay is a rewards app for casual smartphone gamers. Using the app, you can earn Visa cash, Amazon gift cards, and more just for playing games like puzzle games. You can either play games during your downtime at parties and events and build your earnings, or you can actually choose a game that pays you to party.
Once you've downloaded Mistplay to your Android device, search for the app called "Party in my Dorm." Get paid to plan and attend virtual parties just for fun. On the app, you'll choose an avatar, decorate your dorm room, and get to know other players. Apps like Mistplay offer an easy way to get paid to party without ever leaving your couch!
Related: Mistplay Review
2. Become an Event Coordinator
The most obvious way to get paid to attend events is to become an event coordinator yourself. You would be working next to the host as the one putting the event together.
Coordinate weddings, parties, meetings, concerts, and more. To be a coordinator means you are the point person everyone will go to in order to make sure all the tasks needed to make the event a success are completed. It can be a stressful job, but very rewarding. Live life in constant party mode as an event coordinator.
Related: How to Become a Marketing Coordinator
3. Become an Event Photographer
Get paid to take photos by bringing your talents to local events like celebrity weddings, political gatherings, and other occasions that will be covered in local or national newspapers or magazines.
A wedding photographer is a hot profession and highly sought after during wedding planning. Typically, a wedding photographer is one of the first vendors an engaged couple secures, even before the venue itself. Get paid to attend events like weddings by being a photographer.
It is your job to capture all the special moments during a wedding. Your services typically include being with the bridal party and family. You will also be treated to a meal or two during your time there. Additionally, you are responsible for capturing all the fun the guests are having, which means you can have some fun in there, too!
Related: How to Become a Photo Editor
4. Become a Vendor
Vendors for events include caterers, DJ/MCs, florists, alcohol providers, and many more options. Consider what kind of services you can offer and get paid to attend events like concerts, sports events, or weddings. While you are busy serving the partygoers, enjoy the music, connect with new people, and make a living being the life of the party.
Related: How to Get Paid to Sing
5. Become a Journalist for Local Events
Become a freelance journalist who covers a variety of topics and stories about local happenings. This can lead to having to attend events where you can retrieve more information about your topic. Occasions can include county fairs, sports games, political events, celebrity parties, weddings for local celebrities, and more.
Get paid to go to events like meetings for your next big story, collaboration opportunities, and town or city meetings to keep up with local information. As a journalist, you are responsible for getting the information in the hands of the people as quickly and as accurately as possible. Attend events and get paid for them through your writing.
6. Become a Makeup Artist
Makeup artists are popular service providers for many occasions. The most popular occasion is obviously for weddings. While weddings are a big hit, you can also be a makeup artist for other events like fashion shows, holiday parties, and other celebrations where attendees would want to get dressed up. Offer your makeup artist service and quickly drum up business by attending parties and events.
More Popular Money-Making Offers
Earn more money in your spare time with these reputable companies.
Free PayPal cash
Paid surveys and web searches
Earn easy cash back
Get paid directly to your PayPal
PayPal, Visa, Amazon, etc.
Pays you to do NOTHING (with SJ Pulse)
Simply install the software
Participate in paid surveys & studies
7. Open a Venue
If you are someone who owns land or lives in a home that could be a great spot for an event, consider opening it up as a venue for events like graduation parties, weddings, camping, and more. You wouldn't have to take on the responsibility of being the event coordinator if you didn't want to.
Your home or property could be rented out for a fee and you could choose to remain on the scene to ensure all rules are followed and no one destroys your home or property. Get paid for attending events just by letting someone rent your property for the day.
Related: Get Paid to Drink Wine
Ways to Get Paid to Travel and Party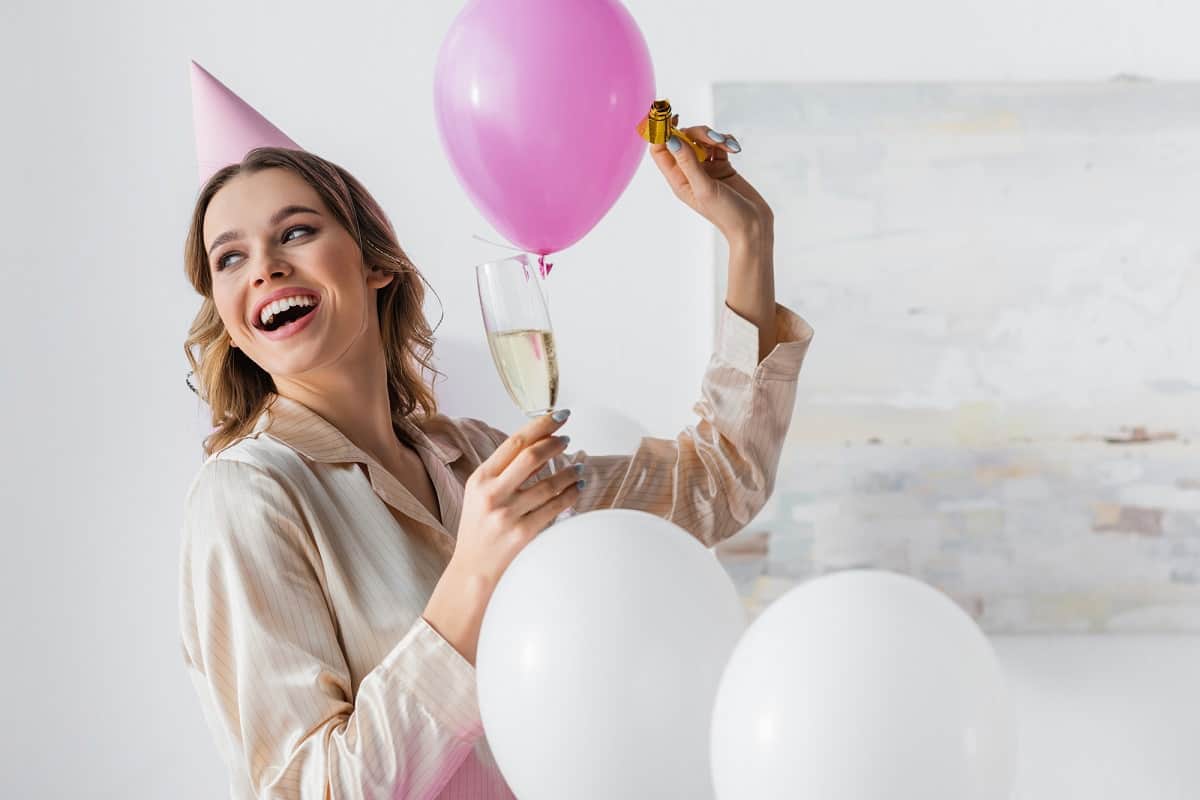 There are even more options to get paid to attend events whether you travel and party or just stick to your local area. Either way, there's always something to do if you're willing to create your own path.
8. Start a Party Planning Blog (or Travel and Party Yourself)
Create a blog that is centered around party planning. Teach others how they can host the best parties that will be remembered for years to come. Whether it's birthday parties, weddings, or housewarming parties, your tips and tricks to having a successful party could make all the difference for partygoers and hosts.
Publish posts about top stores to shop at for materials. Make a list of vendors in your area that you recommend. Add in affiliate links to get paid for referring products to others. Additionally, you can allow ads to be displayed on your blog. This would generate a passive income from those who visit your site and see the ads.
Alternatively, you can travel and attend parties around your country or internationally. Instead of planning parties, you can enjoy the events and take pictures of the parties you attend and post them on your blog. Share ideas on how to recreate the party and where to buy the supplies. You can earn a commission for each sale your blog refers.
Related: Travel Blog Name Ideas
9. Become a Social Media Influencer
Social media influencers have a big job of staying relevant and knowledgeable about many things like products and services. As a social media influencer, you can attend parties to gain exposure. Report back to your viewers how the party was, who you saw there, and what you wore.
Generate sponsored posts from connections you made at the parties. Sponsored posts are paid opportunities that allow you to post about brands or companies and they pay for the posts. You can also include affiliate links in your posts to the outfits you wore or any other accessories. Make a commission from the people purchasing through your link.
Related: How to Become a Brand Ambassador
10. Start an Event Planning YouTube Channel
Getting a YouTube channel up and running isn't difficult to do. Once you have your channel set, start creating content around event planning. This would be a great resource for new event planners to learn from your tips and tricks.
Take your viewers on a tour with you at a party you are coordinating to show them exactly how things are in action. The best way to learn a new trade is by learning from someone else who has the experience.
11. Start a Food Truck Business
Food trucks have become an increasingly popular alternative to catering. They are less expensive and give party attendees options for the type of food they want to eat. Open your own food truck business and get paid to attend parties.
You will be parked near the event at the convenience of those in attendance. You can enjoy the music and atmosphere, and have a good time while you're serving.
Related: Get Paid to Get Your CDL
Other Ways to Get Paid While Attending Events
You don't always have to be officially working at the party to get paid. Consider these other ways you can get paid while attending events.
12. Work on Your Phone While Enjoying Events
Download apps that pay you for your time. Apps like InboxDollars and Swagbucks pay users for their time completing easy tasks and gigs online. If you aren't actively needed during the event or if you find the event to be boring, then pull up the app and start getting paid. Not all is lost if you're able to make money during a dull event.
Each of these apps will pay you in the form of gift cards to places like Amazon, Target, Walmart, Visa, or even a deposit to your PayPal. Don't get left in the dust at the parties. Make the most of the time you have to be there.
Related: Highest Paying Survey Sites to Join
13. Become a Security Guard
Security guards don't have the pleasure of enjoying the event. Generally, they are on guard checking bags, IDs, and being called on if there is an issue. As a security guard, you can get paid while attending events even if that means you can't really enjoy the event itself. Security guards are responsible for keeping the event safe.
Related: Jobs That Feel Like You're on Vacation
You Don't Have to Be a Party Animal to Get Paid to Attend Parties
As you can see, there are plenty of ways to get paid to attend events even if being a party animal isn't your thing. As a professional at the occasion or event, you have the choice of how you want to interact during the event. If you are someone who enjoys parties, you can engage as much or as little as you want as long as you're keeping true to the job you are there to do.
From event planning to starting a YouTube channel to downloading apps, and more, you are sure to find the right way to get paid to attend events. Life is short; why not live it the way you want to by working fun jobs that pay well.
Find the right job from this guide to start your career getting paid to attend parties. If having fun is the main part of the job, then it sounds like a no-brainer.
Related: How to Make $5,000 Fast
---