How to Sell Digital Products Online and Make Consistent Revenue
We foster relationships with brands we use and trust. The testimonials on our site represent real experiences, but they don't guarantee you'll achieve similar results. When you make purchases through our links to our partners, we may earn a commission. Your support helps us continue this work. You can read our full disclosure here.
I never wanted the stress of selling physical products, so I researched how to sell digital products online instead. One of the first digital products I created was an ebook, and it still sells passively each month.
Digital products are continuing to skyrocket in popularity. Many consumers love having the ability to purchase something online that is immediately available for them to enjoy. This is why digital products are popular. Learn how to sell digital products online so that you can start your own full-time business or side hustle.
Digital creators have imaginative minds to make products that people actually need. There is market research involved plus some time to develop and create the products. The best part about having a digital product business is that you can make money from your products for years to come. Spend some time now creating your product and then let it sell passively.
Digital product sellers have the luxury of creating their own schedules and charging whatever price they want for their products. It's a great way to supplement your income or completely dive into a new career. Learn how to sell digital products online so that you can spend more time doing what you love with a flexible work schedule.
What Are Digital Products?
Digital products, also known as e-goods, are products that are intangible. This means you cannot physically touch or hold the product in your hand. The product exists virtually.
Some digital products are capable of being printed out if you wish to use that option. These digital products bring value to your target customer's life somehow by being a source of entertainment, information, or ease of life.
Digital Product Ideas to Sell Online
If you are interested in beginning your online store, consider the following best digital products to sell online and make money quickly:
Printables – Think of to-do lists or monthly calendars that you can design and sell to others to help them keep track of their tasks and appointments.
Ebooks – Create a digital book about anything you want to share. It can be a story, a how-to guide, or an inspirational book.
Courses – Make courses to help other people learn a new skill or gain knowledge about a topic that interests them.
Coloring pages – Make coloring pages for adults and kids that they can print out and use for their own entertainment.
Spreadsheets – This could be helping customers with their budgeting by creating spreadsheets or other lists.
Templates – Templates can be a variety of things that someone can buy from you and then use for their own repurposing.
Checklists – Help people accomplish their goals by creating checklists for various projects from start to finish.
Images and graphics – Selling graphics or images is popular for social media purposes.
Worksheets & quizzes – Worksheets are great for students to practice with for classes like math and science.
Related: Best Things to Sell
Do You Need a License to Sell Digital Products Online?
You don't need a license to sell digital products online. Keep in mind, you can't just download any image off of the internet and claim it as your own to sell. You will need to purchase a usage license in order to sell images as part of your own design. For example, selling coloring pages with a flower sketch created by someone else may require purchasing the copyright license in order to use it.
In addition, it is the best practice to keep your business and personal finances separate. Consider applying for a business EIN so that you can acquire your own business banking account.
Other Digital Product Creator Requirements and Qualifications
Consistency is a big part of having a successful digital product business. Search engines like to see that you are promoting new items as well and will give favor to e-commerce stores that are up-to-date. Keeping your shop fresh with new digital products weekly or monthly will help your business grow.
In addition, you need to have patience, especially at the beginning of your business. No matter what kind of digital product you offer, it might take some time to generate traffic to your store, which directly relates to your revenue. Keep designing and the sales will come.
Salary or Pay Expectations for Digital Product Creators
According to ZipRecruiter, the average national annual salary for digital product designers is $88,347. There are salaries as high as $132,000 and as low as $11,000 per year. The salary depends on the product you create, your experience, and your location.
How to Sell Digital Products Online in Six Simple Steps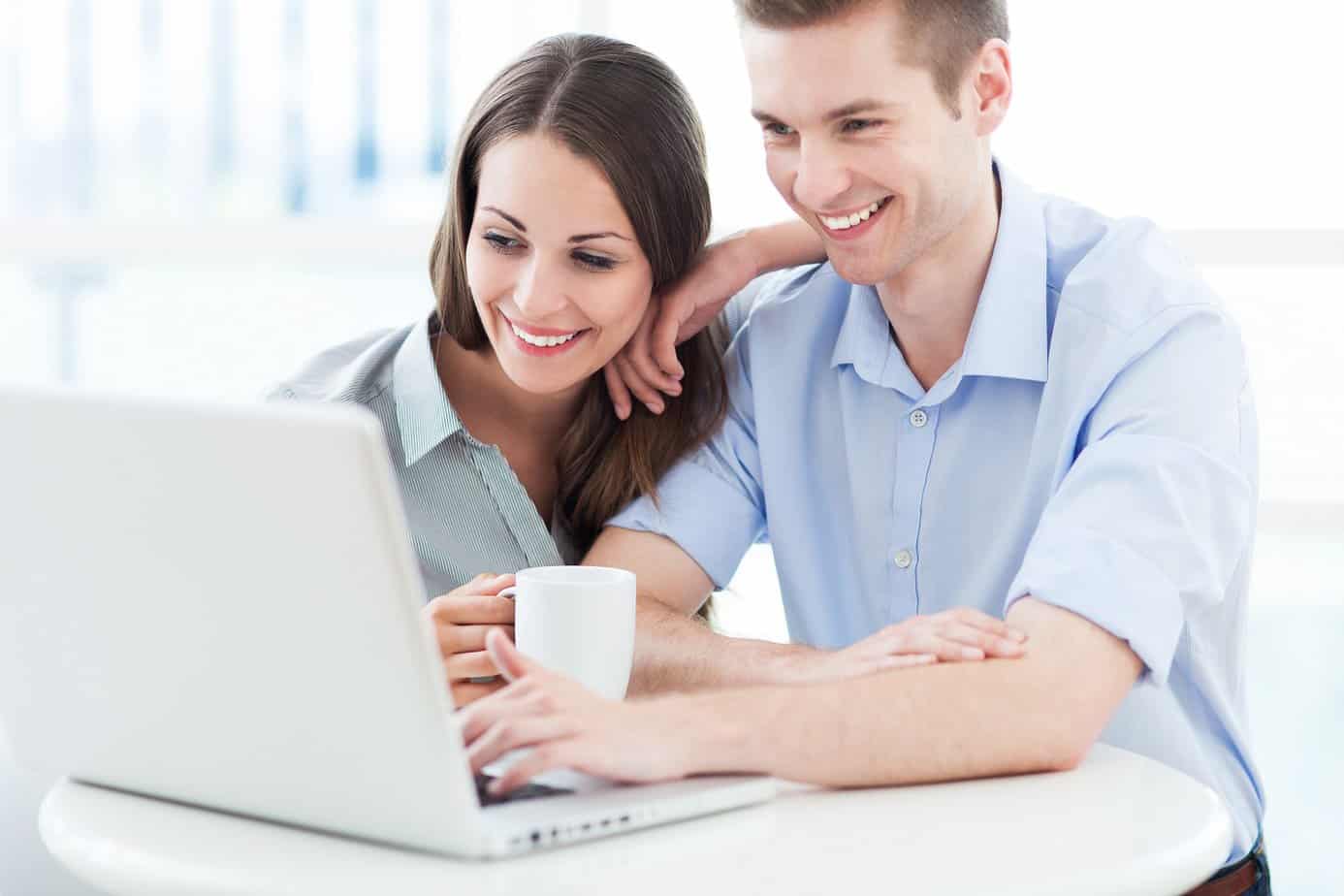 Follow the steps below to get your store set up the right way to begin selling your digital products online. If you prefer to learn by example, this free training by Samcart can help you get started.
1. Choose a Digital Product Type
Since there are many types of digital products, the first step is to choose which one to focus on first. Printables, ebooks, courses, templates, and so many others are worth money when marketed to the right people. The best way to choose which type of product to create is to poll your existing audience (if you have one). What is it that they want to buy from you?
Each digital product type will work differently depending on which niche you are in. For example, if you are a real estate agent, maybe a digital checklist helping homeowners prepare their homes for a smooth sale would sell the best. Or if you are a mom blogger, consider creating printables like cleaning charts or fun kids' games. And finally, if you just have a small social media following, consider what they might like such as fan art, funny signs, or coloring pages.
Digital products are all about making your customers' lives easier. Make sure to understand their problems first so that you can present them with the perfect solution.
2. Create Your Digital Product
Using free graphic design tools like Canva, Pixlr, or even Google Docs, create your digital product. It doesn't have to be absolutely perfect, but it does need to meet your target customers' needs.
My first ebook was never designed professionally or made to look perfect. In fact, I just created it in a Google Doc and then downloaded it as a PDF. The most important thing about my book is that it is packed with in-depth, step-by-step training about a topic that my customers want to learn about. So as long as I can provide them with helpful and complete information, that is what's most important.
Conversely, if you choose to create digital art for customers to print, you would need to focus more on perfection. The design of your digital product completely depends on its use.
Related: How to Become a Graphic Designer At Home
3. Choose a Platform
There is more than one place you can use to sell digital products online. If you want to compare platforms, consider the following options.
Etsy – a place where you can create an online shop to sell digital products online. It is a popular online marketplace for both physical and digital products. There are fees to list and sell products, but if you don't sell anything, you won't pay.
SamCart – a platform that specializes in selling and marketing digital products. It comes with a lot of support and training. Expect to pay a monthly fee to run your store.
Shopify – a platform to list and sell digital and handmade products. Create a complete e-commerce storefront and set up automatic fulfillment with digital products. A monthly fee is required to operate your stores.
Related: Things to Sell on Etsy
4. Create Your Sales Page
Samcart comes with a sales page and a one-page website for all shop owners. Shopify also has templates to work with. Etsy is much more cookie-cutter, but it does provide a storefront on the marketplace.
Now is the time to get customers' attention with some great design and helpful language that will attract people. The sales page and webpage are going to entice potential consumers to buy from you. Upload your digital products to your store and fill in the details. Use keywords that describe your digital products so that buyers can search for them and find your offers.
Related: How to Become a Content Creator
5. Test Your New Site
Give your site a spin first and test it out as if you were the customer. Make sure items are correctly displayed, prices are included, it looks appealing and inviting, and the links work. There is nothing worse than having an online shop where the checkout process is broken and customers struggle to buy from you.
6. Market Your Digital Products
The number one way to have your online store become successful is by advertising and marketing what you have to offer. You can't expect people to just find you on their own, especially in the beginning. Post on social media, send out emails about your shop, and tell people in your community about your digital products.
Blogging is my favorite way to market my digital products. I can write about different problems that people have and offer my digital products as the solution. It's a non-salesy way to get my items in front of interested buyers.
Related: How to Start a Blog
Questions New Digital Product Creators Are Asking
It's best to have as much information as possible about a new venture. Take a look at what other questions new digital product creators are asking to help you get a broader picture of what it would take to be successful.
What digital products sell most?
Ebooks, templates, and printables do very well for online digital products that sell the most. They are easy to consume, quick to purchase, and deliver immediate satisfaction to the customer when they get instant access to the product. They are also easier for creators to make as they typically do not take too much time to develop.
Is it worth selling digital products online?
This answer is completely up to you and what you consider to be "worth it". If you need to make $5,000 within the next month, you are likely not going to find this avenue worth it for that specific goal. But if you just want to earn a passive income, then selling digital products online could be exactly what you need.
Remember, you will get out of it what you put into it. If you are trying to market and get your products out there for customers to buy, you will be more successful than the shop owner who doesn't market themselves. It's up to you if this venture is worth it.
Related: Creative Small Business Ideas
What is the best strategy to sell digital products?
Create a series of emails that introduces your brand to consumers using a free funnel builder. Introduce content that enhances your sales funnel like email nurturing sequences or engaging social media posts. Finally, use your shop's data to analyze what consumers are searching for and notice how your current strategies are performing.
Why do most online stores fail?
There are many reasons why 90% of online stores fail. The most common reasons are poor product content, a non-responsive e-commerce store that doesn't work on all smartphones, and a weak marketing strategy. You have this great digital product, so you have to make sure people know about it in the best ways possible.
This means showing them the value of your product and why they should buy it. You need to market to the audience the product is intended for. And you also need to have a responsive store that allows nearly every smartphone user to shop and buy at your store from the palm of their hand. It's all about convenience and ease.
What are two disadvantages of selling digital products?
It can be difficult to sell online products for a couple of reasons:
It's challenging to portray to customers the value of a digital product when they can't actually hold it in their hands.
Digital products take time to create, meaning it will take time for you to see the benefits of the products you create.
Related: How to Start a Dropshipping Business From Home
Who Should Sell Digital Products Online?
If you have the patience, desire, and creative space to start your own online shop, then you could be successful at learning how to sell digital products online. This isn't a job or career that allows you to sit around and hope for the best. You will need to take action and be willing to continually learn as you grow.
Anyone can sell digital products; but to be successful, you have to put in the work. Set up your shop with Samcart, try the free trial, and see just how much fun it can be to create and sell things that you are passionate about.
---
We appreciate the time you've spent reading this post and your interest is not lost on us. Your thoughts, questions, or experiences related to the topic are most welcome. Each comment adds strength to our community. We ensure every comment receives our attention, and we take the time to provide thoughtful responses. Once again, thank you for being a part of this conversation. Click here to leave a comment.