I Don't Want to Work: 11 Things to Do Instead
Try Bingo Cash, the ultimate bingo app for turning your skills into extra cash while enjoying colorful and engaging head-to-head matches. Win up to $83 per game and experience the classic bingo thrill in the comfort of your own home. Test your daubing skills and become a big winner today!
Bingo Cash™ is FREE to download and play! However, cash tournaments are not available in the following states: AZ, IA, LA, SC & WA.
Life is crazy, and it's easy to get caught up in the chaos and lose motivation to work. It's especially understandable for those who give their all to the workplace, only to find themselves continuing to live paycheck to paycheck. It sometimes feels like there's no point to it all. You are not alone in the feeling of "I don't want to work."
Countless other nine-to-fivers have thought the same thing. Unfortunately, the bills still need to be paid. But that's not always enough motivation. In fact, it can be even more discouraging to think about putting in endless work weeks just to cover a mortgage and a car payment.
If you have found yourself throwing up your hands and confessing, "I don't want to work anymore," then here's your chance to turn over a new leaf. Find out what you can do to make money for yourself instead of working for someone else. Feel fulfilled again by doing your own thing on your own time and making the money that you deserve.
One of my favorite sites, Swagbucks, offers tons of ways to earn real cash online. If you're not already a member, give it a shot! Here are five things you can do to make easy money on the site:
Play games (up to $322 each)
Test apps (up to $150 each)
Submit receipts (easy cash)
Shop at your favorite stores (up to 10% back)
Answer surveys and polls (quick cash in minutes!)
Our Popular Free Guides
How to Start a Permanent Jewelry Business - If you are patient, have social skills, and love interacting with others, then a permanent jewelry business may be for you.
How to Become a Sleep Consultant - Help parents and babies, and be the difference for families worldwide who are desperate for more Zzzs in their life as a sleep consultant.
How to Become a Proofreader - There are five basic steps to working from home as a proofreader. As long as you're willing to put in the work, you can become a proofreader!
11 Ideas if You Don't Want to Work
If you need to make money but have been wracking your brain to come up with alternative ideas that won't have you continuing to work at an unfulfilling job, consider the following 10 options you could pursue instead.
1. Watch Netflix
Not your typical run-of-the-mill job, I actually resort to watching Netflix while earning money on my phone or laptop. There are a few companies out there that will pay you real money to watch videos, click links, complete surveys, and even play games. All of these tasks are mindless and easy to do while enjoying your favorite show on Netflix.
Swagbucks pays its members in free gift cards and Visa or PayPal cash. You can earn credit to stores like Target, Walmart, and Amazon for the simple jobs you complete. I've personally cashed out my credit in Visa gift cards so that I can use it at any store or restaurant I want.
2. Start a Blog
Sitting behind a desk or standing in an assembly line can be dull and discouraging. Starting a blog will give you the opportunity to creatively express yourself in written form. It takes some upfront work, but once the site is up and running, you can contract out some of the writing work later, so running the blog becomes more relaxing for you and turns into a passive income stream.
You can start a blog focused on just about any topic, from DIY-guided posts to motherhood tips or recipes. Bloggers make money by incorporating ads into their sites to then get paid every time a reader visits the page and/or clicks on the ads. You can also include affiliate links to products or services to make even more money with your blog.
Related: Fast Ways to Get Money to Pay Rent Tomorrow
3. Start an Etsy Shop
Running an Etsy shop can be a lucrative option that doesn't require you to go to work. Start your own Etsy store featuring digital products like printables. Once you have a few options available for sale, customers can come to your shop and purchase your products whenever they desire without you having to do any additional work.
You will earn money from the purchase and the customer will receive the downloadable product via an email from Etsy. Be creative in designing the items you create, so yours stands out from the other stores. Selling things on Etsy isn't work; it's a creative outlet.
4. Create an Ebook
Ebooks are a great resource for many buyers who want to learn a new skill, read a helpful guide, or just explore a new book. If you write an ebook, you can make money from it both immediately and in the future. Spend time writing the ebook, list it for sale, and make money without ever having to get up off of the couch.
Ebooks can sell for a few dollars or significantly more, depending on the subject. What makes ebooks stand out from traditional books is that they can be accessed right away once the customer makes the purchase. Start making money right away from your digital product sales.
5. Sell an Online Course
An online course is a promising way to make money when you just don't feel like working anymore. You can upload content about nearly any subject, so just consider what skills and knowledge you have that could help others.
People purchase online courses to learn something new, whether it be how to change a tire, what to expect when you travel internationally, or how to cook a Thanksgiving turkey. Regardless of the topic you choose, your course could end up being exactly what someone needs.
Upload your content to a course platform to begin making money. The best part is, the online platform will sell the course for you. If a customer wants to purchase your course, the platform will take care of the payment and send you the proceeds.
Related: Samcart Review
6. Become a Market Research Participant
Test out new products from the comfort of your own home. This is a great way to bring in money when you don't want to work. Become a member of companies like InboxDollars to get set up with app, website, and sometimes product testing opportunities. You may end up with the opportunity to review the items that you already use every day, for cleaning, beauty, or even hair care.
Opinion Outpost is a company that pays you when you complete your product feedback form. Tell brands what you liked or didn't like about a new product so that they can make tweaks to it to meet consumer needs. Receive a payout via PayPal or with gift cards to big brand stores.
KashKick is a great find for gig workers, offering many ways to make extra money doing what you enjoy. Try it out - it's free! Here are five easy ways to start earning money on the site:
Play games (up to $125 each)
Test apps (up to $125 each)
Buy lottery tickets (an easy $8)
Try popular brands (always changing)
Answer surveys (quick cash in minutes!)
7. Become a House Sitter
Looking after someone else's house is one of the top ways to make money without having to do anything. All you will need to do as a house sitter is literally stay in someone else's house and keep watch. Make sure the house is secure and safe while the owners are away on vacation or business. Depending on how long the homeowners are gone, you may need to collect their mail or delivered packages.
You can choose to live at the house temporarily to save on gas if the location is far from your home. Or you can drive back and forth. It's up to you how you choose to house sit. Either way, the owner will pay you a daily rate to take care of their home in their absence.
8. Rent Out Space
Think about any extra space you have in or around your home that you could rent out. If you have a closet, garage, or shed space outside that you're not using, you could rent it out as a storage unit. Consider renting out a room in your home, as well, for customers looking for a quick getaway or for a more permanent living situation.
This option doesn't require you to work. Simply list your available space on platforms like Neighbor.com that connect renters to owners. A person interested in your space will pay you directly through the website. It's a simple way to collect money each month.
Related: Neighbor Host Review
9. Become a Pet Sitter
Pet sitters care for domestic animals while their owners are away. This is a very simple way to make money. Take a dog for a walk, or feed a cat and give it fresh water, then cozy up with the pet for some cuddle time. Pet sitting is simple and beneficial for both you and the animals.
Pet sitters can make a daily or hourly rate, depending on how long the owner is away. Take on as many clients as you want to earn the amount of money you desire instead of going to work.
10. Start a Worm Farm
This is a hidden secret, but it is possible to make money starting a worm farm in your house. It might sound like a crazy idea, but keeping a worm farm can be a very lucrative and easy way to bring in an income. There is some moderate work to do at the beginning, but after your farm is all set up, you can use it to make you a decent amount of money.
Keep your worms in a container in a dark, damp place in your home. Feed them leftover food and watch them multiply. Then you can sell off their excrement as fertilizer to local farmers and gardeners. You can also sell worms to other people who want to start their own worm farms.
11. Become an Ambassador
Ambassadors make money the fun way – without ever going to work. If you don't want to work anymore but need the money, consider becoming a brand ambassador. The only thing you'll have to do is try new clothing or products and record your thoughts about them. Take pictures or videos of yourself with the products and share your opinions about the items on your social media accounts.
If you like a product, share your unique link or code so others can check out the brand for themselves. If your audience makes a purchase using your code or link, you will earn a commission for the sale. It's as simple as that. Make money from home by exploring new brands, and taking photos of yourself.
Related: How to Get Paid to Take Pictures With Your Phone
There Are Options if You Don't Want to Work Anymore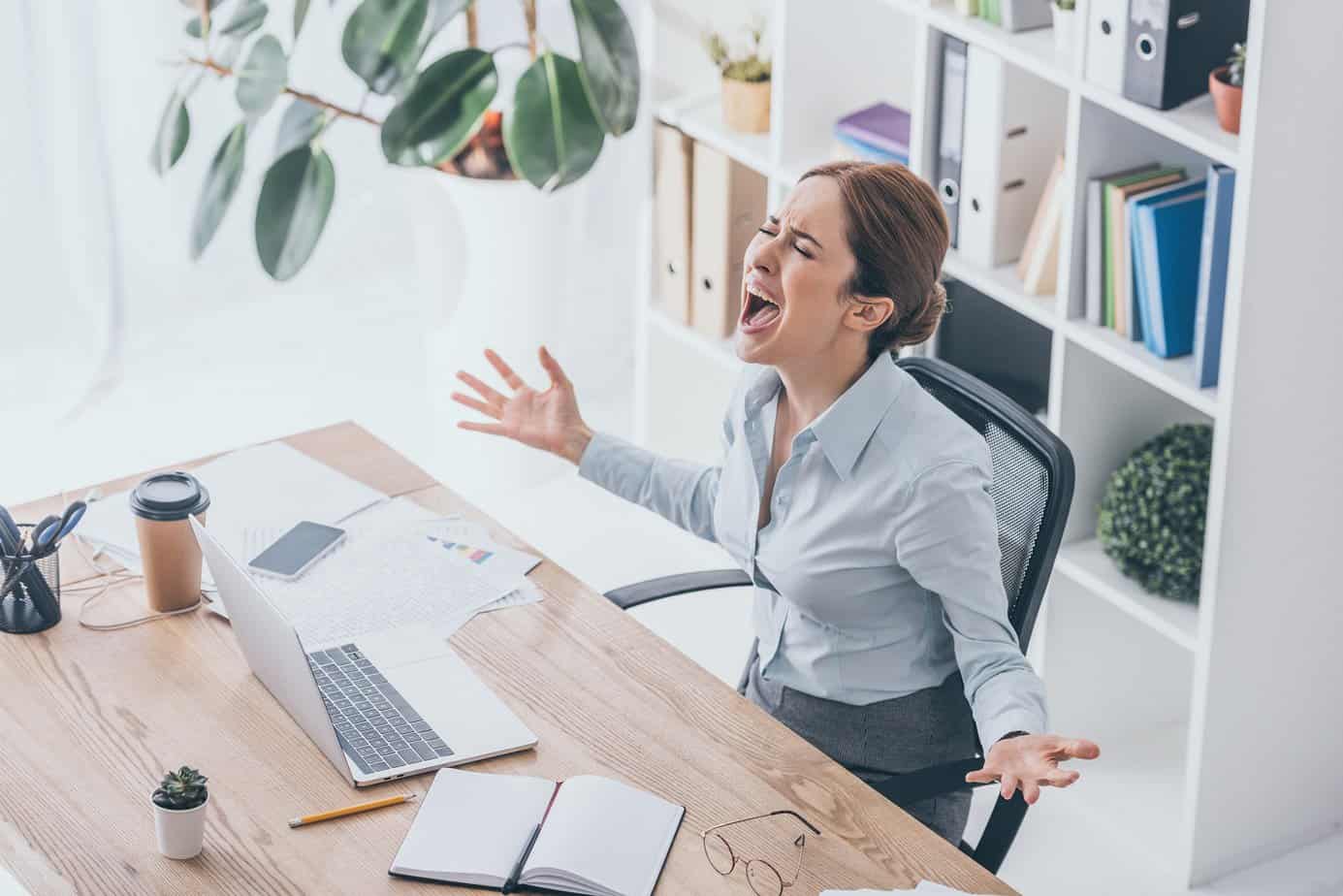 It's been said by many: "I don't want to work anymore. What should I do?" This is a valid question for anyone who has been left feeling unfulfilled in a cycle of work, bills, and repeat. It's time to start looking at all of the available options if you just don't want to work anymore.
From blogging to selling online courses to even starting a worm farm, there is no shortage of ways in which you can make as much as $5,000 per month without ever having to go to work. Give yourself freedom, create a flexible schedule for yourself, and make money the way you want to. Finally take control of what you want to do with your life.
---