10 Ways to Get Paid to Act (Hollywood and Beyond)
We foster relationships with brands we use and trust. The testimonials on our site represent real experiences, but they don't guarantee you'll achieve similar results. When you make purchases through our links to our partners, we may earn a commission. Your support helps us continue this work. You can read our full disclosure here.
You have only a 2% chance of becoming a famous actor. Many people spend their whole lives unsuccessfully attempting to land leading roles, but it is difficult to get your foot in the door in this industry.
Don't give up on your dream of becoming an actor just yet. While you are waiting for your big break, there are many other ways to get paid to act.
Many famous celebrities appeared in low-budget and indie films before they made it big. Their first gigs – while small and low-paying – were stepping-stones that got them to where they are today.
Similarly, you will also have to put in the work to make acting into a career. Many of today's movie stars heard hundreds of "nos" before they got a "yes." Don't give up! Pursue your dream, but make a living in the process. Check out these many ways in which you can get paid to act and start making an income now.
11 Real Ways to Get Paid to Act
There are a plethora of ways in which actors are paid for their skills. Think outside the box to find a gig that will pay you to do something you love.
1. Become a TV and Movie Actor
Most people envision movies and TV shows when they think of acting. This is the most obvious (and desirable) way to get paid to act. In today's society, entertainment brings in billions of dollars each year, so top actors make an understandably comfortable living from their work.
You will most likely need some schooling or training to become an actor and understand your strengths and how to work on your acting skills. Find an agent who can help you search for auditions and showcase your skills in front of directors. Show up for as many auditions as you can to increase your chances of being selected to act in a movie or TV show.
2. Become a Voice Actor
Voice acting takes just as much skill as in-person acting, because you need to practice many different pitches and characters. In some cases, you may even have the opportunity to make money utilizing your singing skills. With this kind of acting, you provide the voice of a character – typically in an animated show, movie, or radio theater. You must capture the character's entire personality using just your voice.
It is typically easier for voice actors to find a job because they are selected based only on their voices, and not on their physical appearances or mannerisms. Voice actors who consistently land jobs are able to make a very comfortable living. You could bring in residual payments for years to come based on one voice acting gig.
Related: How to Make Money on Audible
3. Star in Commercials
Commercials are often overlooked by aspiring actors who want to jump to the front of the line and immediately land starring roles. But starring in commercials could help you to effectively and quickly build up your portfolio.
Acting in a variety of commercials will help demonstrate your acting versatility and introduce you to people in the industry who can help further your career. Practice your skills in commercial work and get paid to act. Your commercial opportunities could also allow you to get paid residual income and make money each time the commercial airs.
Related: Get Paid to Watch Commercials
4. Become a Daycare Provider
This option will require an open mind. Daycare providers act all day as they care for children. They get paid to read books aloud, which requires them to get into character. They act out the topics taught in the various lessons they cover. And they must model kindness regardless of their frustrations and feelings, so the children in their care can learn how to interact with their friends.
As a daycare provider, you will do so much more than just make sure no one gets hurt. Getting down on the children's level to interact with them requires you to act in a way you wouldn't normally while hanging around your own adult friends. Find a daycare job or open your own in-home daycare to get paid to act.
5. Become a Theater Teacher or Tutor
If you are already a skilled actor, use your experience to get paid to teach others how to act. Become a teacher and help young children, young adults, or order adults develop their own acting skills.
As a teacher, you will get paid to act and show your students the versatility needed in the industry. Your income will depend on the location of your employment, but no matter where you end up, you will have a huge impact on your students' success.
Related: How to Become a Tutor
6. Become a Mystery Shopper
A unique way to exercise your acting skills is to become a mystery shopper. You will need to blend in with other customers and act like you're simply shopping as normal. Your mission will be to observe the store and provide feedback on its customer service, products, cleanliness, and overall shopper experience.
Mystery shopping is a great way to make money while also using your acting skills in a practical way. Find mystery shopping jobs on sites like BestMark or enquire with companies directly.
Best Ways to Get Paid to Act Online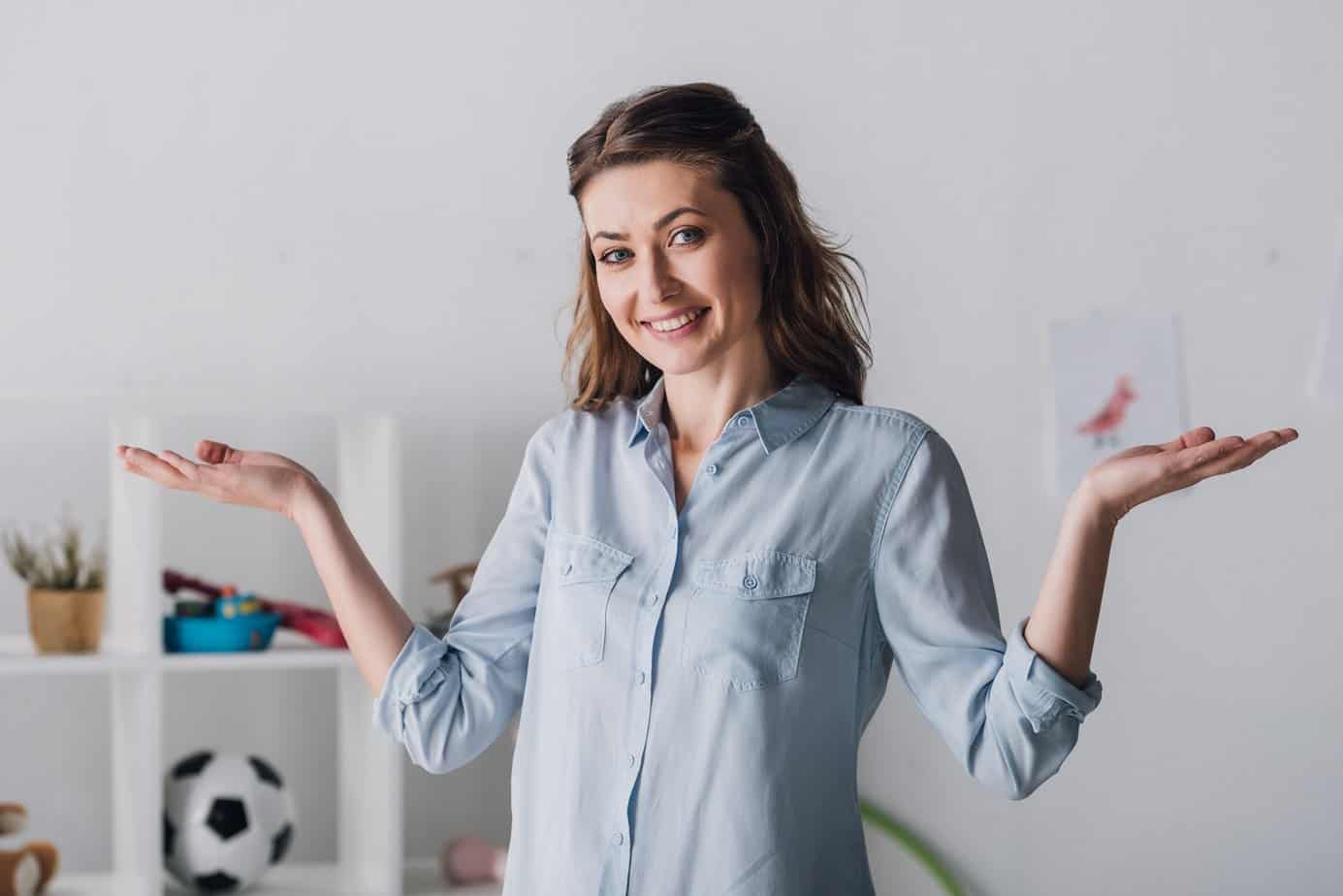 Don't limit yourself to just in-person acting jobs. Here are some options to get paid to act online.
7. Start a YouTube Channel
Many of today's stars – like Ariana Grande and Darren Criss – were discovered on YouTube and went on to experience great success. While this is never a guaranteed outcome for a YouTube personality, it couldn't hurt to start your own YouTube channel and showcase your acting talents. Whether you are creating videos just for fun or to provide serious content, use YouTube to get paid to act.
Getting paid to act doesn't always come in the form of TV and movies. YouTube allows users to get paid for their video content through ads. Create videos, attract viewers, and get paid for the views and clicks on your ads. This is a great way to make a passive income for your acting.
8. Create an Acting Blog
Start a blog to use as a creative outlet where you share acting tips and tricks with your readers. If you already have acting experience, blogging could make you even more money from your skills. Tell your readers how to prepare for auditions, what kind of acting skills to focus on, and how to make connections in the industry.
If you are consistent in providing value to your readers, you will get paid for your site's traffic. Incorporate ads into your posts and even use affiliate links. Recommend products that can help your readers start acting, and link those items within your posts. This will earn you a commission.
Related: How to Get Paid to Blog
9. Make and Sell Acting Ebooks
Use your knowledge and expertise to write and sell eBooks about acting. Your books could include topics like how to become an actor, how to land an audition, how to find an agent, and more.
Once your eBook is complete, you can start making money. Sell your books on a platform like Amazon Kindle, or offer them straight from your own website.
10. Create Acting Courses Online
Online courses are helpful for anyone who wants to learn a new skill or read up on a new topic. Instead of signing up for an expensive college course, people now have the option to fast-track their education with online courses. Set yourself up as an expert in acting so that you can get paid to make and sell courses.
Break down acting into different lessons so your students can easily follow along. Create more than one course to really drive up your revenue. Each course can build on top of the others to help entice students into purchasing the next class for additional help and information.
Related: SamCart Review
11. Become an Influencer
If you've spent any time on social media lately, you've likely seen videos talking about "Instagram vs. Reality," where personalities discuss whether content posted online is fake or staged. It's essentially a given that the influencers who show off their beautifully pristine homes, lavish vacations, and ridiculously expensive lifestyles are all acting online.
Join the Instagram acting world by becoming an influencer. Post videos, reels, stories, and pictures of the lifestyle you want to portray. Act the way you want others to think of you. Use your influencer status to get paid to act. Post affiliate links to products you recommend and make a commission each time someone makes a purchase using your link or code.
Related: How to Get Paid to Share Links
Acting is Lucrative in All Forms
You don't have to be a famous actor to be considered successful. Getting paid to act doesn't end with movies or TV shows. You can choose one of the ideas from this list, or select multiple options and start getting paid to act. There is no limit to how much you can earn.
If acting is your passion, share it with others through blogging, selling eBooks, or even teaching aspiring actors. You could be the one who inspires the next big movie star. The key is to find the right way that works for your lifestyle.
Related: Things to Do when You Don't Want to Work
---
We appreciate the time you've spent reading this post and your interest is not lost on us. Your thoughts, questions, or experiences related to the topic are most welcome. Each comment adds strength to our community. We ensure every comment receives our attention, and we take the time to provide thoughtful responses. Once again, thank you for being a part of this conversation. Click here to leave a comment.