How to Get Paid to Share Links on The Internet
One of my favorite sites, Swagbucks, offers tons of ways to earn real cash online. If you're not already a member, give it a shot! Here are five things you can do to make easy money on the site:
Play games (up to $110 each)
Test apps (up to $150 each)
Submit receipts (easy cash)
Shop at your favorite stores (up to 10% back)
Answer surveys and polls (quick cash in minutes!)
If you have noticed the countless links being shared on social media lately, then you have probably also realized many of these links take you to some kind of product or service. In a nutshell, this is how people get paid to share links.
It seems like a fairly effortless and rewarding thing to do. However, understanding how to do it properly is the key to making money with links.
Link sharing on any social media platform entices people to click on them to figure out what it is you're sharing about. This doesn't have to take up too much of your time in order to get paid to copy and paste links. However, I do recommend having some knowledge or experience with the companies you choose to share.
To get started with your own link-sharing side income, take a look at the companies that pay for shared links below. Many of the companies are free to use, which makes earning money from them that much sweeter.
Click the button ⬆️ to subscribe to my YouTube channel where I share real ways to earn money.
Our Popular Money-Making Offers
Sign up with each of the following companies to maximize your earning potential.
$10 sign-up bonus
Pays to take surveys, complete offers, shop online, and much more
100s of other paid tasks
Awards cash and gift cards
$5 sign-up bonus
Pays to play games, watch videos, answer polls, and much more
100s of other paid tasks
Awards cash and gift cards
How Does Link Sharing Work?
Essentially, when a person clicks on the link you posted, you get paid. There are several ways you can earn. Some companies pay per click, meaning you get paid for every click that takes place on your link. One of the more popular ways to get paid to share links on the internet is through affiliate marketing.
Affiliate marketing is beneficial for both the affiliate company and the affiliate (you) who shares the link. The company gets exposure to a new audience through you and you get paid by the company if people sign-up or purchase through the link you shared. It's a win-win and there is no limit to how many companies you can become an affiliate with.
Related: How to Get Paid to Click Ads
Companies That Pay You to Share Links
Knowing where to start with link sharing can be confusing. Take a peek at the companies listed in this guide to get started and make money sharing links.
1. Cash App
Cash App is exactly what it sounds like; it's an app that allows you to send cash to others through a digital platform. Additionally, you can use the app to make purchases with an attached debit card to earn cash back and Bitcoin.
Whether you are sending or receiving money, Cash App can handle the transaction. This app shows you how to make money online for free by sharing links through its referral program.
Get FREE Cash Bonuses with a Cash App Account
Copy the referral code:



Download at cash.app
Swap $5 with a bestie*
Invite friends to join**
Set up a direct deposit***
*Ask a friend or family member to swap $5 with you through Cash App to activate the $5 sign up bonus.
**Get up to $15 for every friend who joins using your referral code.
***Deposits must equal $300+ within a 30 day period to activate the $100 cash Boost.
Simply share your Cash App referral code with others and not only will you get paid just for them signing up on the app, but your referral will also receive a bonus amount. Each time someone new enters your code and uses the app for the first time, Cash App pays you $30.
Related: 5 Legit Surveys That Send Money to Cash App
2. InboxDollars
InboxDollars is an online platform that pays people to play games, browse the web, complete offers, and take surveys. Survey notifications pop in through your email inbox and you get paid for each survey you complete, hence the name "InboxDollars."
InboxDollars also pays members to refer friends. For each person you refer to sign up on the platform, you get paid an extra $1.00 (up to five referrals) plus 30% recurring income on all of your referrals' earnings. Share your referral link online to start getting extra money into your account.
Related: InboxDollars Review
3. Swagbucks
Swagbucks is a well-known loyalty and rewards program. It offers a variety of ways to get paid and save, such as by taking surveys, using promo codes, and some cashback opportunities.
Additionally, Swagbucks shows users how to make money by sharing links with its "Invite Your Friend" program. The best part about it is that you keep earning the more your referral earns. Whenever and whatever your referral earns, you get 10% of that added to your account.
Related: Swagbucks Review
4. Rakuten
Rakuten is a platform known for rewarding members for their shopping. It puts cash back into your wallet for things you purchase at stores like Macy's, Walmart, Nike, Ulta, and many more.
Use the Rakuten refer-a-friend program to get paid to share links. The person you refer who signs up for a free account must make a qualifying purchase for you to be eligible for a bonus. This bonus changes frequently so be sure to view the current promotions.
At the time of this writing, you can earn $30 for each person that uses your link to create an account and makes a purchase.
Related: Rakuten Review
5. Robinhood
Robinhood is an investment app that offers commission-free trading of stocks, ETFs, and even Bitcoin. It's a popular app for people to use to grow their money.
The app offers a free stock sign-up bonus of up to $225 in value. Most stocks will be worth much less, but the incentive to get started is exciting.
As a member, you can use your referral link to invite your friends. In return, you both earn a free stock. It's a fun way to get started investing and making money daily.
6. Amazon
Amazon is a popular eCommerce platform where people go to buy anything from A to Z. The business has made it convenient for consumers to purchase and have products delivered right to their door. It's no hassle and easy to use, making them a popular choice for shoppers.
Become an Amazon affiliate and get paid to share links on the internet. Use your special links to products and share them online. Make sure to mention why the product is a must have to entice more sales. The affiliate program ranges in how much commission you make based on the product that is purchased through your links.
Related: How to Become a Product Reviewer
Networks That Pay You to Share Links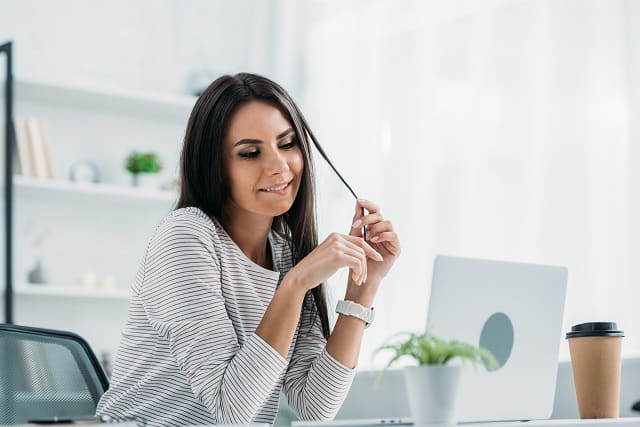 There are other networks available that will help you get paid to post links. Use the ones on this list to get started.
7. ShareASale
ShareASale connects businesses with affiliate users who are looking to make money with links. The large platform is home to many businesses that are willing to pay you for purchases made through your links.
Each business will offer its own commission and/or payment amount based on the products and services it has. Popular affiliates within ShareASale include Reebok, SHEIN, Cricut, Dollar Tree, AeroFlow Dynamics, and many more.
Related: Is the $750 SHEIN Gift Card Real or Fake?
8. Involve Asia
For Asia and surrounding areas, check out Involve Asia. It is a top network dedicated to helping affiliates make the most money by promoting brands.
As an Influencer on its platform, you can get paid to share links on Facebook or on other social media platforms. Connect with the network to find brands you love and start promoting. Advertisers (affiliate companies) that partner with Involve Asia include Amazon, Shopee, Zalora, Sephora, and many others.
9. FlexOffers
FlexOffers partners with brands and businesses to find affiliates who can promote their products for them. It is a large online affiliate marketing network with over 12,000 affiliate programs to choose from.
Learn how to make money by sharing links using one or more of their affiliate program partnerships. You can expect to see companies like FlexJobs, LinkedIn, Norton, and Microsoft.
10. Commission Junction
Commission Junction, also known as CJ Affiliate, is an affiliate marketing network geared towards influencing customers worldwide. It is the largest affiliate marketing network. It helps brands get more reach by partnering them with social media influencers who are affiliates.
Each affiliate influencer gets paid a commission for sharing links for the brands. Popular affiliate companies that partner with CJ Affiliate include Barnes and Noble, IHG, Overstock, Office Depot, plus many more.
Related: Companies That Pay for Invention Ideas
Places to Share Links to Make Money
Squeeze the most out of the opportunity to make money with links. Post the links in multiple places to grow your income faster.
A Blog or Website
Having a blog or website to promote and share links is a great way to entice your viewers to click on the link. This is a platform you can use to draw them in, give amazing details about why the brand or company you're referring to is so great, and lead them into making that purchase or signing up.
It is your website, therefore, you can put anything you want on it. This means you can promote many products and brands, which increases your income. Using a blog or website is a great way to generate passive income because you only have to write and publish a post once while it brings in money for years to come.
If you're not sure how to start your own blog, use this step-by-step guide. You can have your site set up in no time and start making money sooner than later.
Related: 100 Travel Blog Names Ideas
Social Media
If you haven't already noticed, platforms like Facebook and Instagram are filled with influencers who share links or special codes for their viewers to use. These links and codes are specific to that influencer's account so any time a purchase is made, they get paid a commission for it.
Become a social media influencer to get paid to share links. There is no shortage of opportunities to promote brands and products that you love. Build a social media following, gain the trust of your followers, and show them all the great products you love. It's even better when you get paid to do so.
Related: How to Get Paid to Like Instagram Photos
Forums
Join forums in your niche and share referral links. Internet users use forums to post questions about certain topics and get advice from others. It's wise to join forums that are relevant to the products or brands you are promoting so that you can become a credible contributor.
It is in bad taste to join a forum just so you can spam it with links. Additionally, make sure you read the rules for the forums you join as some won't allow links at all while others might only allow links at certain times. Keep updated with the forums to ensure you are sharing appropriately.
YouTube
Nowadays, consumers are flocking to platforms like YouTube to learn about products and services available out there. This is because of all the demonstrations YouTubers present in their videos to show viewers the ins and outs on products. Those YouTubers are making money with the videos they post because viewers are clicking on their links to make purchases.
Consider learning how to start a YouTube channel to maximize your earning potential. Create live demos of products you promote and grow your audience one subscriber at a time. Share your affiliate links with your audience so that you can make money.
Related: Get Paid to Post Ads
Sharing Links Can Create a Great Passive Income
While sharing links can be an easy way to make 20 dollars a day online (or more), there is some strategy behind it to maximize your earnings. The more time and effort you put into promoting and sharing the links, the better chance there is to make money with this. If you are hoping to only post your link a couple of times on Facebook, then this method of making money most likely won't work for you.
Think of all the ways other affiliates and influencers are promoting products and brands. Then consider how you can do the same with the people who already know, like, and trust you. Once you start earning from them, you can expand your network and promote on more platforms.
Get creative with promotions and don't be afraid to be real with viewers. Make a difference in your life and income by implementing these ways to get paid to share links on the internet. Remain consistent with the strategies and learn even more along the way.
Related: Places to Sign Up and Get Money Instantly
---