How to Make Money on Audible (4 Simple Methods)
I used to think that I had grown out of the love of reading I'd once had as a child. But then I discovered the audiobook trend and realized that it wasn't the book that was the problem; it was reading. Now that I can listen to audiobooks while working, doing household chores, or just playing on my phone, I find books to be so much more enjoyable.
For people like I who enjoy audiobooks, Audible is an awesome way to earn a living from home. Thousands of entrepreneurs, stay-at-home-parents, students looking to make some extra cash, and those looking for a unique way to bring in extra income can utilize Audible to make a living right from their couches.
But work on Audible is more than just a side gig. If used correctly, the platform can provide users with a pretty impressive income, thanks to the huge influx of work-from-home jobs that has caused the demand for audiobooks to increase dramatically.
This is the perfect time to jump on that bandwagon and learn how to make money on Audible, providing financial freedom for you and your family or just giving you that extra bit of cash for holiday spending or bill paying.
One of my favorite sites, Swagbucks, offers tons of ways to earn real cash online. If you're not already a member, give it a shot! Here are five things you can do to make easy money on the site:
Play games (up to $322 each)
Test apps (up to $150 each)
Submit receipts (easy cash)
Shop at your favorite stores (up to 10% back)
Answer surveys and polls (quick cash in minutes!)
Our Popular Free Guides
How to Start a Permanent Jewelry Business - If you are patient, have social skills, and love interacting with others, then a permanent jewelry business may be for you.
How to Become a Sleep Consultant - Help parents and babies, and be the difference for families worldwide who are desperate for more Zzzs in their life as a sleep consultant.
How to Become a Proofreader - There are five basic steps to working from home as a proofreader. As long as you're willing to put in the work, you can become a proofreader!
Can You Make Money on Audible?
Audible offers several ways to earn a part- or full-time income. This platform is popular throughout the world and provides a plethora of opportunities for those looking to make some extra cash.
The ability to earn money in your spare time while releasing your creative side is appealing to many. Becoming successful on this platform can be a slow process, so don't expect to make a full-time income right off the bat. But if you put in the work, you will find it to be worthwhile in the end.
Related: Best Jobs for Stay-at-Home Moms
Four Ways to Make Money on Audible
There are several ways to make money on Audible, and none of them require prior experience. The process is straightforward, so you can begin right away.
1. Affiliate Marketing
Affiliate marketing is a simple way to get started on your money-making journey with Audible. Start earning quickly by following the steps below:
Visit the Audible affiliate site.
Sign up with your details.
Agree to the terms and conditions.
Receive your affiliate link.
Ask people to sign up with your link.
Receive a payout.
Refer people using your unique link and also post it on your social media pages. Although you will earn some cash every time someone signs up for Audible via your link, you will only receive that money once per person, so this is only a long-term strategy for making money on Audible if you consistently expand your audience.
If you already run a blog, host a podcast, or have a large social media following, then affiliate marketing will be a consistent money maker for you. Offer your followers a free audiobook or other incentive to encourage them to join Audible via your personal link.
The traffic you already incur through one of those platforms will bring you a sustainable, long-term income from Audible if your followers consistently use your link. Audible currently pays users $15 for every person who uses their links to sign up for a 30-day trial. You could earn $150 per month by referring 10 people, but creating an evergreen sales funnel could lead to a passive $1,500 or more every single month.
Related: How to Get Paid to Share Links on the Internet
2. Create Audiobooks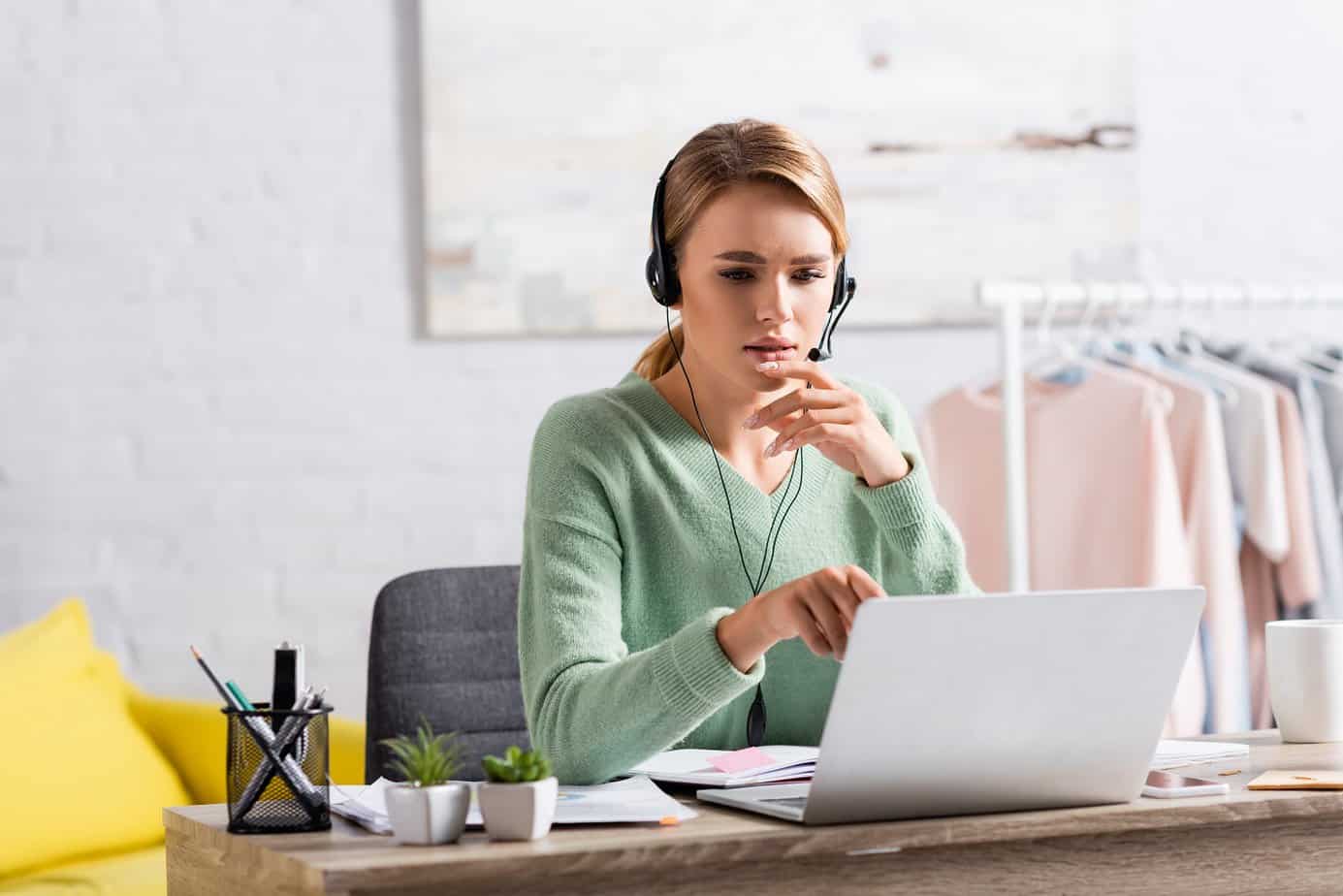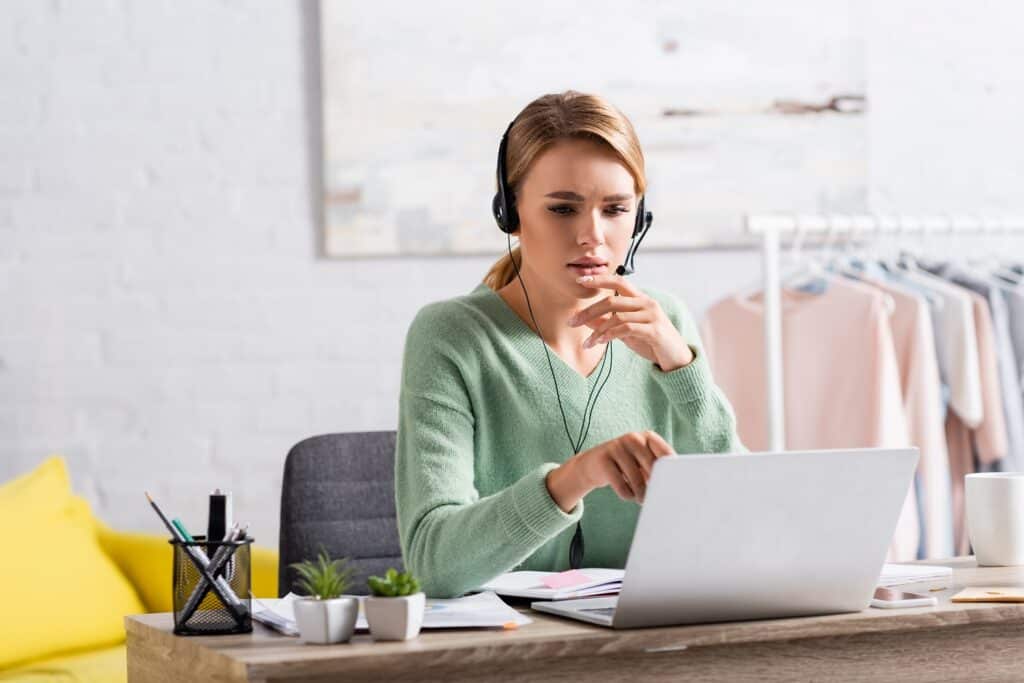 Have you been sitting on an idea for a true crime thriller? Mushy romance? Or the next whodunit mystery? Make your writing dreams a reality by creating your own audiobook on Audible.
If you are a wordsmith with a great book idea, start your journey by writing an eBook to sell on Audible as soon as it has been recorded as an audiobook.
Even if you aren't already a writer, this can still be a great option for you. Check out the many free online courses and YouTube tutorials, or even take a writing class.
This isn't a doable move for everyone, so another option is to hire a writer. A good wordsmith can turn your idea into a real page turner. If you have the budget to hire a writer, find the right one for you on a freelance platform like UpWork, Fiverr, or People Per Hour.
To avoid the writing portion altogether, use a private label rights (PLR) book that you can turn into an audiobook that has your name on it. With this process, you purchase the rights to an existing book that you can then sell as your own work.
When your masterpiece is ready, the next step is to record the audiobook. You can do this yourself, or find a narrator on ACX, an Audible-owned platform that is used to source and promote books, publishers, agents, and narrators.
Decide if you want your book to be read by a male or female, and if you are looking for a younger or more mature voice. Use ACX to narrow down your search and sift through the endless number of available narrators.
Before making your decision, listen to voice clips, check out the going rates, and message the narrators you are interested in. Because narrators are available at between $100 and $300 per hour, this will be an investment, but a professional, well-trained speaker can go a long way toward captivating an audience and bringing you more sales.
Once the audiobook-recording process is complete, all you'll have to do is come up with an attractive cover photo. Use a site like Canva to create a professional-looking audiobook cover. If you aren't confident in your artistic skills, find cheap but professional graphic design services on Fiverr.
Now it's time to publish.
Put in the work to promote your audiobook as soon as it's published. Send it to your friends and family, post about it on social media, and showcase your work so it can be heard by many. The more reviews you can garner for your new audiobook, the quicker it will be bumped to the top of eager listeners' suggestions.
A quick recap on how to make money on Audible with audiobooks:
Come up with a story you want to share.
Put pen to paper.
Narrate or find a narrator.
Create an eye-catching cover photo.
Publish!
Related: Get Paid to Be a Listener
3. Narrate Books Written by Others
If you have a soothing voice that would make Morgan Freeman green with envy, or a dark and mysterious tone that's perfect for reading ghost stories, turn your narration skills into a money-making gig with Audible.
It's simple to get started in your narrating career. All you have to do is follow the steps below:
Sign up for ACX.
Create a profile.
Upload samples of your narration.
Search ACX to find potential gigs.
Apply.
Negotiate a rate.
Get reading.
Tens of thousands of books are published every month, so you will find many opportunities to land yourself plenty of gigs. Making money on Audible through narrating isn't as simple as a client just paying you to read; there are several available options from which to choose.
ACX offers three types of payment terms for its narrators:
PFH (Per finished hour)
With PFH, narrators are simply paid by the hour. So, when you have recorded the entire book, your job is done and your payout will be complete. Many narrators prefer to be paid by the hour, but PFH does have both pros and cons.
On the one hand, you are guaranteed a payment and might make a decent hourly rate for your work. On the other hand, what if the audiobook you've recorded becomes the next Harry Potter? Your voice will be heard by millions of people all around the world, but you won't make any more money from its success.
Narrating an entire book is time consuming, so the PFH option will limit the amount of money you can bring in each month.
Related: How to Become a Proofreader
Royalty Share
With this option, you split the book sales evenly with the author, or earn a percentage of each purchase. You would continue to make money for the duration of its time on Audible, potentially earning you a lot of cash if the book takes off.
The audiobook doesn't even have to become a bestseller for you to receive a great return on your time investment. Steady sales will earn you more money than you would have made on a per-finished-hour basis.
While becoming an audiobook narrator won't make you a millionaire, nearly 3,000 books are published every day and are purchased by its 3 million active users. Your work could end up on many of those download lists.
Royalty Share Plus
Sharing the sales and receiving hourly compensation is one of the safest and smartest ways to make money on Audible. This method allows you to reduce the risk of making no money if the audiobook is a flop, while also earning you a lot of cash if it becomes a smash hit.
The percentage you will earn from each book sale is significantly less than with Royalty Share, so don't expect a 50/50 split unless the author is feeling especially generous.
Related: How to Become a Content Reviewer
4. Market Your Favorite Books
Most people have favorite books that they return to again and again. If rereading books is something you find yourself doing, make some money off of it! Thanks to Audible, read a book of your choice out loud, upload the narration, and receive a commission from any sales you make. Marketing your own readings is a simple way to get started.
Use social media, newsletters, ads, and word-of-mouth to tell people about your narrated books.
Consider approaching influencers in your space and asking them to promote your book in return for a commission from any sales they generate. All they need to do to earn a portion of your sales is sign up as an Audible affiliate.
You won't need to put in the work to find narration gigs with this method. All that's required is hard work, research, and a belief in your abilities. If the books you narrate take off, you could land higher-paying gigs in the future as you build your portfolio.
Related: How to Get Paid to Listen to Podcasts That Inspire You
Skills You Need for Narrating on Audible
Narration isn't as simple as reading a book out loud and getting paid. This field requires a lot more skill than most people realize.
Record With the Proper Gear
The microphone you use when recording your narration makes a huge difference in the final outcome. Record both your samples and projects using a high-quality microphone. The Blue Yeti brand is popular among video and audio creators, and is available at a variety of price points.
Follow the Script
Pay close attention to the script/book. Omitting or transposing words is natural for most readers, but narrators have to be precise. Reading sections before you narrate them will help you make sure you are recording everything correctly.
Breathing
Taking a deep breath mid sentence as you run out of air is frowned upon in the narrating world. You will also need to avoid gulping and loud breathing. Audiobooks are edited before they are published, so the better you are at controlling your breathing, the less editing will be required.
Related: How to Become a Copy Editor
Articulation
It's important to correctly articulate and pronounce your words and phrases. Stay in character. Avoid lisps when saying words with Cs and Ss, and limit plosives when reading hard consonants. The reader only hears your voice, and doesn't have the book copy to read off of, so any mess ups will be very noticeable.
Become the Character
Audiobook narration is a lot like voice acting. Read as if you are playing the character on stage or in a film. Take into consideration their accent, age, and tone, as well as the general scene. If they are being pursued by a killer, but your voice remains monotone and unnerved, that passage won't sound genuine.
Questions Other Audiobook Creators are Asking
Thanks to Audible's popularity, many people have already asked questions about making money on the platform. Here are some of the most common ones.
How much money can I make on Audible?
The income you can generate from Audible is completely dependent on you. If you have a voice that is easy to listen to, you could earn $100+ per hour plus a commission on sales. Creating your own book that is then turned into an audiobook could also net you a hefty sum.
Related: How to Become a Beta Reader
Is making money on Audible legit?
Earning on Audible is a completely legit method of making money. The platform provides an income for narrators, authors, agents, editors, and graphic designers all around the world.
What is the age requirement for publishing on ACX?
You must be at least 18 to publish on ACX. You may be required to verify your age, and also include bank details, to receive payment. Any underage users will most likely be flagged and banned from the system.
Related: How to Make Money Reading Emails
Build a Steady and Passive Income With Audible
You can earn money on Audible, but don't quit your day job yet – at least not until you've built up a steady income from the platform.
Do the work ahead of time to learn skills that you can then use to make money on Audible. Many online learning platforms, local courses, podcasts, and guides exist that can help you prepare to pursue your chosen specialty.
Take the leap now, with confidence in yourself and your ability. Every book started with an idea, and you could be that next successful author or narrator who enjoys a passive income for life.
---