How to Get Paid to Read in Your Spare Time
One of my favorite sites, KashKick, offers tons of ways to earn real cash online. If you're not already a member, give it a shot! Here are five things you can do to make easy money on the site:
Play games (up to $125 each)
Test apps (up to $125 each)
Buy lottery tickets (an easy $8)
Try popular brands (always changing)
Answer surveys (quick cash in minutes!)
There is nothing more peaceful than getting lost in a good book. I feel most calm and relaxed when my mind is combing through the words on each page of a book. So when I learned that people actually get paid to read, there was no way I was going to lose out on that opportunity.
To read and earn money is a dream come true. Reading keeps your mind sharp, enhances your imagination, and strengthens your literacy skills. It's a mutually beneficial gig to read and get paid.
This money making opportunity isn't available for just one genre or one type of publication; there are many ways to do this. Find your calling from the ways you can get paid to read listed here. Thankfully, you don't have to choose just one opportunity.
Our Popular Money-Making Offers
Sign up with each of the following companies to maximize your earning potential.
$10 sign-up bonus
Pays to take surveys, complete offers, shop online, and much more
100s of other paid tasks
Awards cash and gift cards
$5 sign-up bonus
Pays to play games, watch videos, answer polls, and much more
100s of other paid tasks
Awards cash and gift cards
Top Ways to Get Paid to Read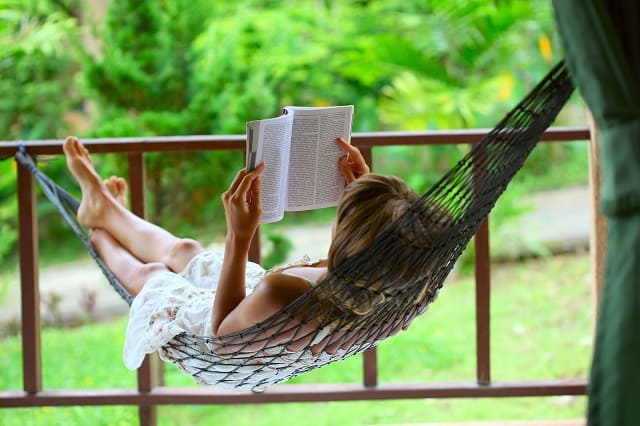 There is no shortage of reading jobs out there. Here are the top ways people get paid to read. While you don't need to take a proofreading course to be successful in this industry, I've shared some options below to help fast-track your success.
1. Proofread Books
If you have an eye for details, proofreading books can be a good choice for you.
Proofreading jobs simply require you to read and pick out the grammar and punctuation mistakes. This gives the author confidence that another set of eyes reviewed their work and caught any unnoticed errors.
To learn more about proofreading and how to be successful, take Caitlin Pyle's free Proofread Anywhere webinar. Her introduction to the industry will help you decide how to proceed with a proofreading career.
2. Proofread Articles
Articles are published on a daily basis, often around current news and events. It's imperative that these important articles have a proofreader to go over them before they meet the eyes of the public.
Using your proofreading skills, you can scan over articles before they are published. Partner with businesses to be their go-to proofreader for all their publications and get paid to read articles. This plan can make you some serious money. I earned $36,000 in 2020 as an article proofreader and loved it!
Aspiring proofreaders need to know what it takes to be successful as a proofreader, where to begin, and how to find clients.
Join Caitlin Pyle's free Proofread Anywhere webinar to learn all the ins and outs of proofreading so you can smartly begin your career. You can also read my review of Proofread Anywhere to learn if the course is right for you.
3. Proofread Court Transcripts
If court cases are interesting to you, then getting paid to proofread court transcripts may be the right choice for you.
For someone who is intrigued by crime, consider adding court transcripts to the list of how you can get paid to read. Review transcripts, spot any errors the transcriber made, and become familiar with case files.
Use Caitlin Pyle's Transcript Proofreading course to get started with a career helping the courts. Court transcripts are unique to proofread. Therefore, learn from someone who has experience with it and start on the right foot.
4. Start a Book Review Niche Site
Start a website and dedicate all your content to being about books that you read and review. Before avid readers purchase a book, they want to know if the book will be worth the purchase.
Make detailed reviews about each book, being careful not to expose any plots or endings. Each book enthusiast that comes to your site increases your site's traffic activity. This is what you need to make money from your niche site.
Consider displaying ads on your site, becoming an affiliate for books, or publishing sponsored posts about books.
Related: How to Become a Copyeditor
Get Paid to Read Emails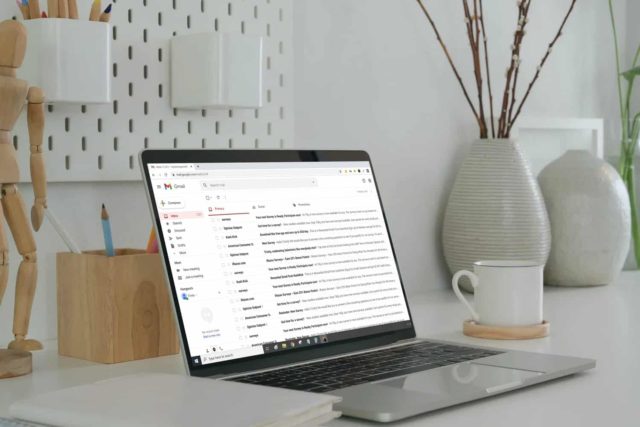 Reading emails is a pretty ingenious way to make money since you probably already visit your inbox daily.
5. InboxDollars
InboxDollars pays you to read emails it sends to your inbox. Open the emails, learn about new products from businesses, decide if you want to take advantage of the product, and get paid.
This won't be enough to replace your income. However, if you're already reading emails daily, why not get paid at the same time? Check out my InboxDollars review to learn more about the company.
6. MyPoints
One of the tasks available on the MyPoints platform includes reading emails in exchange for payment. Simply click on the emails that are sent to you, read them, and make money. You can even take it a step further and follow the directions in the email for a chance to make even more money.
There are plenty of other ways to make money on MyPoints. Learn the details in my full review of MyPoints.
7. Swagbucks
Using the Swagbucks dashboard, you can get paid to earn through the "Click and Earn" email feature. Log into your account and read through those emails. The payment per email read will vary.
Check out all of the other ways to make money on Swagbucks in my full review.
Get Paid to Read Books and Write Reviews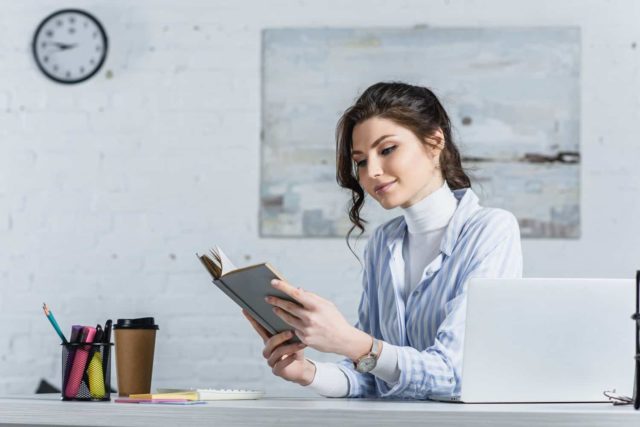 Get your hands on new book releases first by signing up to read and review the books.
8. Women's Review of Books
Women's Review of Books is part of the Wellesley Centers for Women, a respected academic institution focused on women. This magazine is geared toward feminist-related topics and pays $100 per review. Writing a review for it includes sending a pitch to the editor proposing a review of a book and the angle you wish to take in the review.
Related: Get Paid to Edit Papers
9. Online Book Club
If you like a variety of books, Online Book Club has the selection for you.
As a free member of the Review Team, Online Book Club pays per review you submit through its platform. The very first review you submit won't be paid as it will be a way to assess your writing abilities and ensure you can follow the guidelines. Each book review you submit will vary in pay depending on many factors such as genre, how many reviews you have completed, and the book's length.
Search the available books and put the ones you wish to review on your "Shelf." From children's books to romance to fantasy and more, choose the ones that interest you.
Related: Jobs for Stay at Home Moms
10. Kirkus Media
Project based book review opportunities are available on Kirkus Media. Get paid to read books in English or Spanish. Reviews are due two weeks after a book is assigned to you. Each review will vary in payment. Select from nearly any genre and format and write your review of about 350 words.
To get started, submit a resume, writing sample, and provide a list of your skills.
More Popular Money-Making Offers
Earn more money in your spare time with these reputable companies.
Free PayPal cash
Paid surveys and web searches
Earn easy cash back
Get paid directly to your PayPal
PayPal, Visa, Amazon, etc.
Pays you to do NOTHING (with SJ Pulse)
Simply install the software
Participate in paid surveys & studies
11. Book Browse
Apply to become a reviewer on the Book Browse website. Books available to review include adult fiction, non-fiction, and young adult. Many reviewers submit reviews once per month and get paid for the time they spent reading and writing the review.
Use the online application to get started reviewing books. You must submit two samples of reviews you have written with your application.
Related: How to Become a Product Reviewer
Get Paid to Read Books Aloud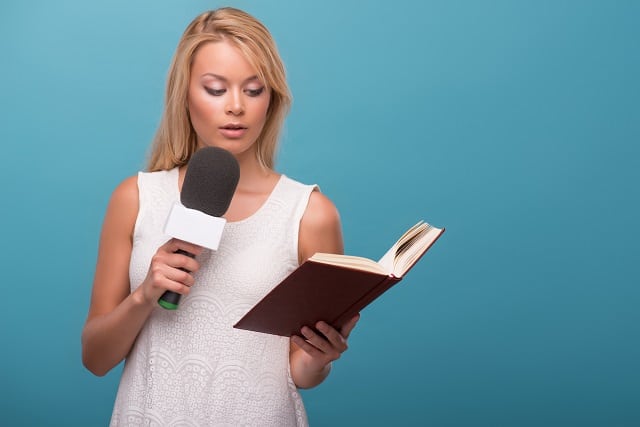 As a person who already reads aloud to my children, getting paid to read books aloud sounds like a fun way to make money.
12. Read Books on a YouTube Channel
Get paid to read the Bible aloud on a YouTube channel. Some people enjoy listening more than reading the words themselves. As someone who holds a YouTube channel, you can incorporate ads to drive revenue.
Consider getting paid to read children's books. Many caregivers flock to YouTube for a fun rendition of a children's book read aloud. Use props, fun music, and expressive body language to encourage viewers to continue to come back to your channel.
Related: How to Make Money Teaching Kids English
13. VoiceBunny
It's a childhood dream for many to become a voice actor for a favorite book or show.
With VoiceBunny, you can become the talent behind the characters and get paid to read aloud. Read the script aloud, record yourself, and submit it to get paid. Voice talents get to set their own rates based on experience. You will be paid for every approved submission you send, including auditions, even if the client rejects it.
Create an account, submit a test voice over, get reviewed, and get approved to start receiving jobs. VoiceBunny offers other ways to get paid to read, including invitations to contests.
14. ACX
Get paid to read books for Audible through ACX, an online marketplace for agents, authors, and other Rights Holders to connect with those who can produce audiobooks. As a narrator for audiobooks, you get paid based on royalties for the books you read aloud.
Making money on audible by setting up an account with some voice samples, setting your rates, and auditioning for jobs that come through. Start recording once an offer has been accepted, upload completed chapters on the platform, and get paid.
Related: How to Invest and Make Money Daily
15. Brilliance Audio
Brilliance is a company owned by Amazon. It easily connects readers and audiobook listeners to new, popular, and trendy titles. To be an audiobook reader, apply with the company as a "Performer." Get paid to read books aloud and continue your professional narrating career through auditioning.
16. Voices
Use Voices to land your next gig doing narration for books. Help authors convert their sales by reading their book aloud so that it can be sold as an audiobook, thus generating more sales.
As a narrator on Voices, simply sign up, create a profile, upload some demos, and begin auditioning for jobs. Narrators can get paid between $200 and $300 per finished hour, meaning an entire book of narration by you could potentially earn you up to $3,000. Not a bad way to get paid to read books on Audible.
Related: How to Make $300 Fast
17. Fiverr
List your own voice service and rates on the Fiverr platform. Fiverr connects freelancers of many types to businesses seeking help with their tasks. Services like reading books out loud can be found on Fiverr.
Compare different rates from other freelancers and list your services similarly. This site is also good for enhancing and growing your audio samples for future higher paying jobs.
Related: Highest Paying Survey Sites
Other Jobs That Allow You to Read on the Clock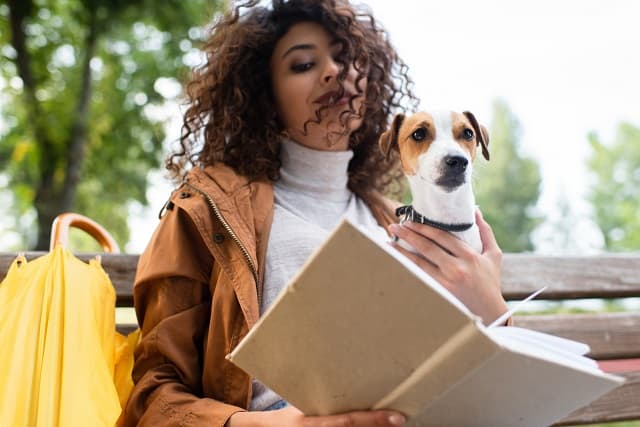 Incorporate some reading time as part of your job with these popular positions.
18. Newspaper Editor
Get paid to read news articles each day as a newspaper editor. These jobs aren't difficult to find as nearly every city will have some sort of publication. Find a position close to you and begin reading for money.
Newspapers are published to help keep the public informed of current events. An editor's job is important in ensuring the information is delivered correctly.
19. Librarian
Check local libraries for openings as a librarian. Librarians need to know an abundance of information about books. You can get paid to read books as a librarian so that you can accurately recommend books to those seeking a new read.
A librarian's salary is modest. If you don't qualify for a librarian position, consider applying for a librarian assistant position and still get paid to read on the job.
Related: Is Paid to Read Email Real? Full Site Review
20. Caretaker
Become a caretaker and help others with day-to-day activities, such as reading the newspaper out loud to them, reading books together, or reading directions for how to care for an individual. Being a caretaker comes with many responsibilities, reading being one of them. Search for caretaker positions on Care.com.
21. Babysitter
Get paid to read books to children while you are babysitting. Use Care.com to find babysitting jobs. You can also read the children's homework instructions, review their homework submissions, and help them learn to read their own books. Becoming a babysitter is a great way to establish a love for reading with young children while you enjoy some imaginative stories as well.
22. Dog Sitter
With Care.com, you can find a job as a dog sitter and get paid to read on the job. Dogs enjoy being talked to and bonding with their caregiver. So you can read books to them to help with their nerves and stress while their owner is away. Depending on how long your client is out of town, you can potential get paid to read books for hours on end as a professional pet sitter.
Related: How to Become a Beta Reader
These Jobs Are Perfect For Those Who Are Passionate About Reading
No matter what type of material you like to read, there is a job for you. Getting paid to read is a unique and lucrative business to get into. If you need a job that is low stress, low impact, and easy, consider adding one or more of these reading jobs to your list.
Whether it's books, articles, or audiobooks, there are plenty of opportunities to get paid to read. Choose to do these jobs on the side or turn some of them into a flourishing business. Where this opportunity takes you is completely up to you.
Don't read for free any longer. Sign up with the variety of free platforms listed here. Read and earn money wherever and whenever you want.
Related: Get Paid to Sleep
---