How to Make Money as a 13 Year Old (28 Kid-Friendly Ways)
Try Bingo Cash, the ultimate bingo app for turning your skills into extra cash while enjoying colorful and engaging head-to-head matches. Win up to $83 per game and experience the classic bingo thrill in the comfort of your own home. Test your daubing skills and become a big winner today!
Bingo Cash™ is FREE to download and play! However, cash tournaments are not available in the following states: AZ, IA, LA, SC & WA.
The day has come when your teen has asked you to help them find a job somewhere so that they can make their own money. While some hesitations might come across your mind, the idea might grow on you a little as you consider your teen having their own money to go shopping or hang out with friends.
Since most places hire at 15 years old, you take to Google to search for how to make money as a 13-year-old. Luckily for you, there are quite a few ways your teen can make money without having to jump through hoops to get a job at a local business in your area.
In our world today, people have become more innovative with finding opportunities to work doing pretty much anything from anywhere. Your teen can, too.
I found 30 different jobs for 13-year-olds and made sure they would be doable for young teens. You are likely to find a job or two that fits the needs, schedule, and interests of your teen.
One of my favorite sites, Swagbucks, offers tons of ways to earn real cash online. If you're not already a member, give it a shot! Here are five things you can do to make easy money on the site:
Play games (up to $322 each)
Test apps (up to $150 each)
Submit receipts (easy cash)
Shop at your favorite stores (up to 10% back)
Answer surveys and polls (quick cash in minutes!)
Our Popular Free Guides
How to Start a Permanent Jewelry Business - If you are patient, have social skills, and love interacting with others, then a permanent jewelry business may be for you.
How to Become a Sleep Consultant - Help parents and babies, and be the difference for families worldwide who are desperate for more Zzzs in their life as a sleep consultant.
How to Become a Proofreader - There are five basic steps to working from home as a proofreader. As long as you're willing to put in the work, you can become a proofreader!
29 Legit Jobs for 13-Year-Olds to Make Money
There are sites that allow 13-year-olds to participate in answering questions and completing easy tasks in which your teen can make money doing. It's a great place for your child to start when a full-time job is just not feasible.
1. Swagbucks
Swagbucks is an online platform that is designed around the idea that people need to make extra money. It isn't a full-time job that can make full-time money. However, a 13-year-old can earn a few dollars here and there for answering surveys, reading emails, watching videos, and more.
Any member who completes tasks on Swagbucks earns SBs. These are similar to points and are added to the account balance. Your teen can cash in their SBs for free gift cards to big-name stores or request a payout through PayPal.
Your teen can even get a free $10 bonus just for creating a new account on Swagbucks.
Related: Swagbucks Review
2. Valued Opinions
Valued Opinions is easy to get started with to make money completing surveys. 13-year-olds can provide valuable feedback to companies seeking opinions about up-and-coming products or services geared toward teens.
Valued Opinions partners with brands and companies worldwide. Survey takers can earn up to $5 per survey. With the help of an adult, kids can redeem their earnings for gift cards to places like Macy's, Target, and more.
Related: Cash App Surveys That Pay Real Money
More Ways Teens Can Make Money From a Phone
In this day and age where teens are constantly attached to their phones, it's only logical to think of how to make money as 13-year-olds from that phone. Here are some ways they can do exactly that.
3. Flip Books, Shoes and Clothes
Have your teen go through the shoes and clothes they are no longer wearing and flip them for a profit. Ask for donations from the neighborhood that your teen can also take to flip for money.
If you want to avoid having your child work with local strangers, flipping books online can be a great alternative. With a guardian or parent's help, give Zen Arbitrage a try. It's a complete business-in-a-box solution for book flippers. It can be a lucrative trade for the right person.
Related: Things to Sell at School
4. Refer Friends to Cash App
Cash App is an up-and-coming cash management app. It has everything a teen would need to manage their own income and expenses plus a nifty debit card they can design themselves. It is a free app to use.
Sign your teen up for their very own Cash App account (safely nestled under your own account) to teach them about money management. Teens can refer others to open Cash App accounts, which then gives them a monetary bonus for each referral.
Related: Get Paid to Share Links
KashKick is a great find for gig workers, offering many ways to make extra money doing what you enjoy. Try it out - it's free! Here are five easy ways to start earning money on the site:
Play games (up to $125 each)
Test apps (up to $125 each)
Buy lottery tickets (an easy $8)
Try popular brands (always changing)
Answer surveys (quick cash in minutes!)
Ideas to Start a Business under 18 Years Old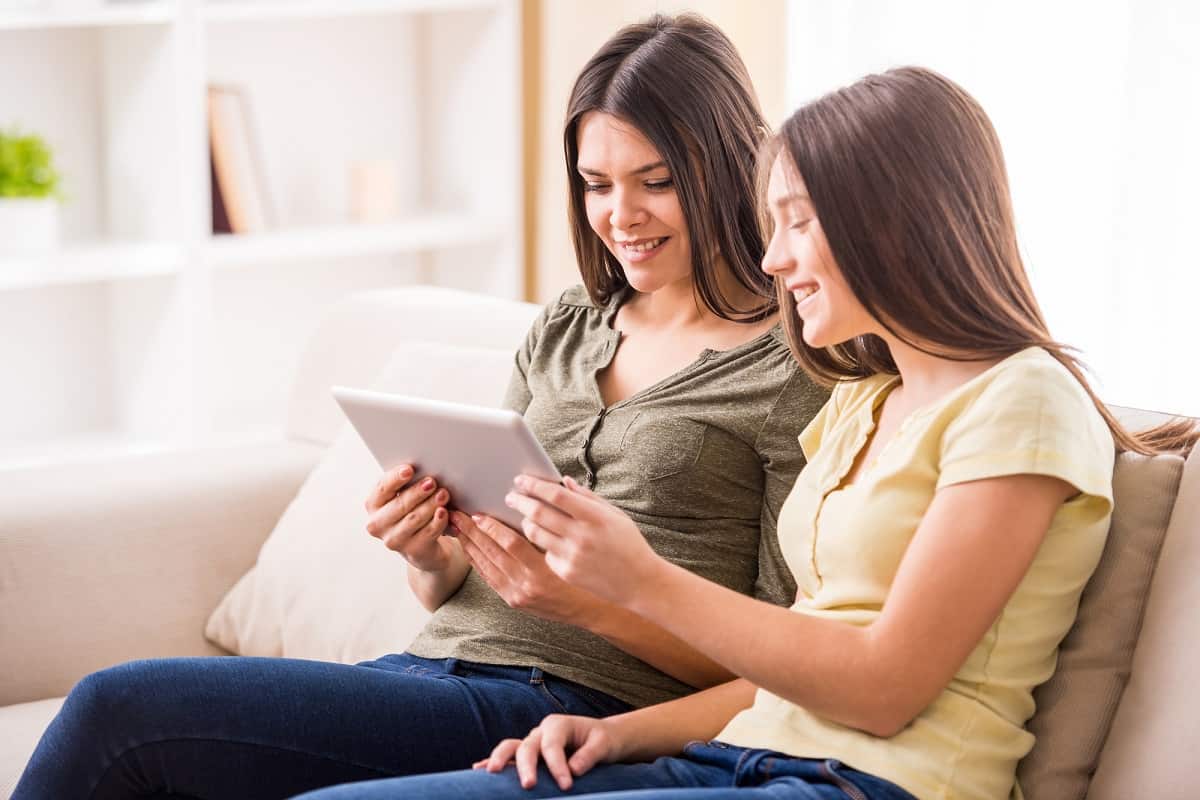 Teens are innovative and often have ideas that are fun to see flourish. Help your teen build resilience and dive into the entrepreneur world by helping them start their own small business. With the help of a parent or guardian, even a 13-year-old can become successful.
5. Become a Pet Sitter
Pet sitting doesn't require much skill or any qualifications aside from being good with animals and reliable. Encourage your teen to start a pet sitter business to earn their own money.
As a pet sitter, they can simply take care of pets while the owners are away. This could be a daily business if the owner is away for long hours at work or during travel when a pet cannot accompany the owner.
Help your 13-year-old come up with a fun business name, hand out flyers in the neighborhood, post on community pages and groups on social media, and develop their own business. They can charge a rate per hour or per day.
Related: How to Get Paid to Homeschool
6. Clean Houses
If you aren't having to fight your teen to keep their room clean, maybe you can persuade them to start their own house cleaning business to rake in some serious money. House cleaners get paid very well and there are no age requirements to starting up your own house cleaning business.
As a house cleaner, your teen can start off taking on "mommy helper" type of jobs which might include cleaning the bathrooms, the kitchen, or even helping to wash and fold some laundry. Once they get the hang of that, they can expand to offer more services including deep cleans on entire houses.
Help your 13-year-old understand what others want in a professionally cleaned home so that they can increase their earnings with clients who keep using their services. You can encourage your child to charge per hour or per project.
7. Babysit With the Help of an Adult
Becoming a babysitter could really help bring in some money. Explore having a babysitting job with your teen and help them provide the best care to any child they babysit.
For young teens, babysitting infants can be intimidating. Help them with their skills or only offer services for toddlers and preschool age if your teen is hesitant.
Consider taking a CPR class with your teen so that they know how to respond in case of an emergency with someone in their care. Babysitting jobs usually pay by the hour. The more experience and references your teen can collect along the way, the more they can charge.
Related: How to Start an In-Home Daycare
8. Start A Bakery Business With Parent Help
Baking is often a hobby that develops at a young age. If your teen is into baking, they can start their own home bakery business with your help. Talk about the types of pastries they favor and work on perfecting them. Offer services by promoting on a website, through social media, and even by word of mouth.
If your teen likes baking cakes and cupcakes, they can make some serious dough by being the cake maker for birthday parties and other child events. Help your teen plan ahead for these projects and show them how to make a profit after purchasing materials.
Related: Get Paid to Eat
9. Start a Pet Grooming Business
Have your teen offer pet grooming services right in your neighborhood. It is likely your area has a handful of dogs and cats. This could be a great opportunity to help your neighbors keep healthy animals in their homes.
Your teen can provide shampooing and nail trimming services to dogs that they are comfortable being around. They can also offer nail trimming services for cats. Your teen can charge per service and increase their rate with the more experience they gain.
10. Mow Lawns in the Neighborhood
A traditional way to earn money that children have been encouraged to do for generations is to mow lawns for neighbors. Drag a lawnmower along the sidewalk and ask neighbors if they'd like for your teen to mow their yard for them.
They can start with a simple $10 mowing job until they become more comfortable offering weed whacker and trimming services. This could be a quick way for your 13-year-old to make money.
11. Sell on Shopify With Parental Approval
With parent approval, Shopify allows those who are under 18 to sell on the platform. Consider coming up with ideas with your teen on the types of products they can sell on Shopify.
Your teen can create unique designs that can go on t-shirts, hats, and even shoes. Sell those items on a shop and research how to start a Shopify account. Your teen can make money this way, even in their sleep.
More Ways to Make Money Online as a 13-Year-Old
When you think about how to make money as a 13-year-old, it's a no-brainer that many teens flock to the online space to do so. For their safety in the internet world, it is important to keep an eye on their online activity and ensure open communication so they know to always bring questionable things to your attention.
12. Start a YouTube Channel
A successful YouTube channel is a young teen's dream to have. From unboxing videos to silly skateboarding videos and even helpful homework tutorials, teens can make money on their own channels. Whatever they choose to record, within reason and following YouTube's policies, they can make their mark.
YouTube allows channels to show ads from other companies, which is how many YouTubers are making money these days. They get paid for every ad view and ad click that takes place on their videos. Essentially, the more viewers they have, the more money they can potentially earn.
With your help, your 13-year-old can even start a YouTube channel using just their phone.
13. Start a Blog
Blogs are popular among many audiences, especially with teens who want to learn about the latest fashion trends or want to know "how to" do something. Creating a blog for your teen to write on whatever topic they feel comfortable with can be a great way for them to earn a passive income.
Teens can flourish as a blogger and make money by including ads on their website and adding in some affiliate links to products they might recommend to others.
14. Become a Social Media Influencer
Social media is a hot place to be in to stay in-the-know and to connect with people across the globe. It's becoming more difficult to keep teens off of social media so maybe it is time to embrace it and let them make some money from it in the process.
If they become a social media influencer, your teen can use their accounts to promote new brands and products. When viewers buy products using your teen's special code or links, your teen earns a commission.
15. Get Paid to Read Aloud by Offering Services on Fiverr
Fiverr is a platform that connects freelancers to people who are seeking to have small jobs completed, such as reading aloud. There are instances where a company will post a read-aloud job on Fiverr. Your teen can take on the job and get paid to narrate books or read other written material out loud.
Fiverr is known as more of a beginner site so the jobs will be lower paying. Your teen can increase their rates as they gain experience.
Related: How to Get Paid to Read
Other Unique Jobs for a 13-Year-Old
If your teen is still looking for ways to earn money, then the following jobs for 13-year-olds will come in handy.
16. Become a Theme Park Tester
Teens who love theme parks can become a tester for parks they visit. Review the food, rides, interactions with staff members, and the overall experience at the theme park. There are several ways a teen can get paid to be a theme park tester.
17. Start a Worm Farm
A worm farm might sound icky at first, but it really can be a lucrative business for a 13-year-old. It takes a small investment up front to start a worm farm to buy the worms, dirt, and containers to keep them in. Your teen can earn that back and then some if they are willing to set up and care for their farm.
Sell the worm poop as fertilizer to farmers or sell the actual worms to others who have gardens. It's not a popular business, but a worm farm can be beneficial if done right.
18. Grow and Sell Plants
If your teen has an interest in plants, then the plant business might be for them. Grow and sell plants right in your own home with your teen. He/she can use social media to advertise the business.
Gone are the days when plants were only needed for Valentine's Day. Plants are a hot product to buy at nearly any time of the year.
19. Get Paid to Go to School
It's not often that a teen realizes they can get paid for doing something they are already doing every day. Add going to school to the list of how to make money as a 13-year-old. There are several options to get paid to go to school now for your teen and in the future as your teen gets older and continues their education.
20. Build LEGO Sets
LEGO sets are popular among many age groups. Teens can make money building LEGO sets by testing them, buying and building sets to resell, or collecting expiring sets to sell later as the value increases. Look to eBay to resell or post on social media.
21. Assemble Furniture
Assembling furniture is a task many people dread doing. Your teen could help those individuals who would rather not do the assembling themselves. They can offer their furniture assembly services in your neighborhood and advertise to surrounding neighborhoods you are comfortable with them going into. Or help your teen bring the furniture to your home, build it, and then deliver it back to the client.
22. Get Paid to Color
Find some creativity within your teen and seek out some opportunities to get paid to color. From testing coloring products to using coloring apps on their phone and even selling coloring supplies, teens can make a part-time income coloring.
23. Become a Product Tester
There are hundreds of products available to test every day. Your teen can take advantage of these opportunities to test products and get paid for them. Find sites, businesses, and other brands on social media that are willing to pay your teen to test out new products before they hit the market.
Related: How to Become a Mystery Shopper
24. Get Paid to Recycle
You could probably look around your neighborhood or even your city and find trash items blowing around. Your teen can collect those items and filter out those that could be taken to a recycling station for money.
Collect recyclables in your home and share with neighbors that your teen will pick up their recycling for them and let him or her keep the money they make from turning in everything.
25. Watch Netflix
It can be hard to pry a teen away from the screen. But if they are making money from it, then it might not be such a bad idea to let them watch a little longer.
Nowadays, Netflix can be a game changer for everyone because you can get paid to watch it. Find actual jobs through the Netflix company or search for other ways to make money watching Netflix.
26. Become a Child Actor
Actors of all ages are needed for TV shows and movies. Consider looking out for opportunities in your area that your teen can audition for to become a child actor. Actors can get paid per show or movie in addition to royalties. Make sure you read over the contract before giving consent for your teen to act.
27. Become a Voice Actor
On the list of how to make money as a 13-year-old is definitely voice acting. Voice actors are in demand for a variety of opportunities like playing character voices for TV shows or movies. Your teen can apply to be a voice actor and get paid for the time they spend providing their voice talent.
28. Create and Sell Printable on Etsy
Allow your teen to be creative by making printables to sell on Etsy. Your teen can make eye-catching to-do lists, calendars, and other activity sheets. Let your teen explore the way they want to express themselves and make a profit with it.
Can a 13-Year-Old Really Make Money?
After reading through this list of ways to make money as a 13-year-old, there are countless opportunities for teens to get started. From traditional ways of earning like mowing lawns to more innovative ways with the use of technology, a teen doesn't have to look far before they find an opportunity that can fit their lifestyle and schedule.
Help your teen dig deep within themselves to learn what truly interests them. Learning how to make money as a 13-year-old can be easier than you think. Keep an open mind, listen to what your teen wants, and help them build a future that is right for them.
---