Is Paid to Read Email Real or Fake? Full Site Review
One of my favorite sites, KashKick, offers tons of ways to earn real cash online. If you're not already a member, give it a shot! Here are five things you can do to make easy money on the site:
Play games (up to $125 each)
Test apps (up to $125 each)
Buy lottery tickets (an easy $8)
Try popular brands (always changing)
Answer surveys (quick cash in minutes!)
When I heard that there were legitimate ways to get paid to read emails, I had to check them out. Since I spend time in my email inbox every day already, I thought it would be nice to earn some extra cash for doing it.
One company that surfaced during my research is called Paid to Read Email. Surely a company with that name would be a pro in the industry, so I thought it would be a great one to test.
After spending time testing Paid to Read Email, I decided to put together a complete review to help others decide if it's a legit site to join.
There's no Paid to Read Email app download available, but if you are a smartphone user, you can still access the website in your phone's browser to follow along with me.
Our Popular Money-Making Offers
Sign up with each of the following companies to maximize your earning potential.
$10 sign-up bonus
Pays to take surveys, complete offers, shop online, and much more
100s of other paid tasks
Awards cash and gift cards
$5 sign-up bonus
Pays to play games, watch videos, answer polls, and much more
100s of other paid tasks
Awards cash and gift cards
What is Paid to Read Email?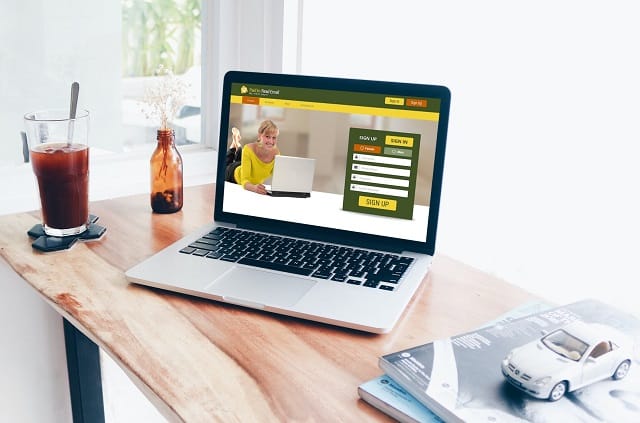 Paid to Read Email is basically an InboxDollars-wannabe from what looks like the '90s. It's a task website that claims to pay its members to do things like read emails, complete offers, and fill out surveys.
At first glance, the company looks legit. But after joining and digging into the site, I believe the cons of Paid to Read Email definitely outweigh the pros.
Spoiler alert: Paid to Read Email is a waste of time.
Paid to Read Email Pros
Instant $3 sign-up bonus.
Anyone can register worldwide (but paid opportunities may be limited outside of the US and Canada).
Choose which days of the week to receive PaidEmails.
Option to request PayPal cash or Amazon gift cards.
Paid to Read Email Cons
Limited paid opportunities in each category.
Low 2-star rating on Trustpilot.
Complaints of the company deleting user accounts before reaching the $15 payment threshold.
Paid to Read Email payment proof is non-existent.
PaidEmails are a requirement to remain a member (opting out can only be done by canceling your entire account).
The company doesn't work with many popular brands.
No app for mobile users.
The site looks old and possibly not updated since it was first launched in 2015.
Related: How to Get Paid to Read Books
Requirements to Join Paid to Read Email
There are not many details on which countries are accepted to join until you sign up and test it for yourself. To join you must:
be at least 18 years old
provide your full name
provide your home address
provide your email address
Related: Cash App Review: Is It Legit?
Best Alternatives to Paid to Read Email
Despite having to stare at a bright yellow website, I tried my best to find opportunities that pay well on Paid to Read Email. To my disappointment (but honestly not surprise), it just doesn't seem up-to-date or worth the time.
There a few better alternatives that you should check out that have done well keeping up with the changing times.
InboxDollars

InboxDollars sends paid emails to its members. Each email read is only valued between $.02 to $.05, but the offers the company sends are actually relevant and enticing. Many of the offers on InboxDollars are completely free, or they include items and services that you already purchase on a normal basis.
You can use InboxDollars to your advantage and actually save money by watching for the deals that are relevant to you. I don't read emails from InboxDollars every day, but I do like to catch up with them at least once a week to see if there's anything relevant to me. Plus, just opening the emails and clicking on the offers puts a few extra dollars toward my balance every month.
MyPoints
MyPoints has its optional BonusMail offers which members can opt-in to receive paid emails to their inbox. Most emails pay 5 points just to open and confirm them, while some pay even more based on the suggested activity.
Similar to InboxDollars, MyPoints strives to keep offers relevant and up-to-date, and the site shares a healthy mixture of free and paid offers. Generally, MyPoints recommends different brands to its members and splits the advertisement income with those who complete the offer.
Swagbucks
Owned and operated by the same company as MyPoints, Swagbucks is very much the same–right down to the offers you receive in your inbox. But occasionally you'll find exclusive deals on each site if you decide to join both of them.
Swagbucks doesn't have a dedicated BonusMail setup like MyPoints, but it will send relevant offers to your inbox. When you click on an offer and sign up for a freebie or make a purchase, you'll earn points called SBs, which can later be exchanged for gift cards or cash.
Related: iSurveyWorld Review
Back to Paid to Read Email: What Are The Features?
If you're determined to make your income as a member of Paid to Read Email, the company lists 8 categories of things you can do to earn. The site is simple and easy to navigate, but there are extremely limited opportunities in each category.
1. Sign Up Bonus
New members are immediately enticed to sign up and get a $3 bonus. When I completed the initial application that included my first name, email address, and zip code only, I received the bonus to my cash balance immediately.
There's no way to cash out that $3 before reaching the minimum payout threshold which is $15.
Related: Best Places to Sign up And Get Free Money
2. PaidEmails
The main attraction of Paid to Read Email, as the name suggests, is its PaidEmails service. New members are required to opt into PaidEmails in order to get started earning. The emails are just advertisements, and Paid to Read Email receives a commission for the products and services that members purchase.
The company offers the option to change the payment per email to any amount between $.01 and $.10 per email. But since Paid to Read Email only makes money when members complete the offers received via email, it keeps track of member activity using credits called Guaranteed Paid Emails (GPE).
Each new account is credited 100 GPE which will decrease as the member receives emails. The higher the member sets each email payment (between $.01 and $.10), the faster the GPE balance will diminish.
To put this into simple numbers, Paid to Read Email gives you 100 GPE (worth $2). If you set your payment to $.02 per email, you'll receive 50 emails just to earn that $2. Even if the company sends you 2 emails per day, it will take almost a full month to earn $2.
Once the GPE balance reaches zero, you will not get paid to open new emails. You can replenish your GPE balance by taking surveys and, you guessed it, buying stuff that the company recommends.
Related: 15+ Ways to Make Money Online for Free
3. Cash Surveys
Paid to Read Email is not one of the highest paying survey sites. This section can be unlocked by completing the information on your profile. Before you "unlock" those surveys, the opportunities listed are simply referral links to other sketchy survey sites which require you to sign up all over again.
4. Cash Offers
Paid to Read Email has eight categories of offers: books, electronics, entertainment, family, financial, health, mobile, and travel. But when you visit each category, most of them say "We're sorry, there were no offers in this category. Please try another category."
There are only 11 offers in total on Paid to Read Email, and most of them are outdated. There are definitely better places to get paid to complete offers online.
More Popular Money-Making Offers
Earn more money in your spare time with these reputable companies.
Free PayPal cash
Paid surveys and web searches
Earn easy cash back
Get paid directly to your PayPal
PayPal, Visa, Amazon, etc.
Pays you to do NOTHING (with SJ Pulse)
Simply install the software
Participate in paid surveys & studies
5. Earn Points
You can accumulate earnings in cash or points. And if you earn some cash but don't have enough to request a payout, you can convert each dollar to an equivalent of 100 points. You'll need at least 1500 points to be able to exchange them for free Amazon gift card codes.
To earn points, you can sign up to receive free samples and enter sweepstakes. The sites that you'll be referred to are sketchy at best.
Related: How to Become a Product Reviewer
6. Cash Back Shopping
There are only five cashback shopping opportunities listed on Paid to Read Email, and I only recognize one company which is Newegg. The offer is a measly .25% which is .0025 of your purchase price. If you buy a $1,000 item on Newegg after clicking through Paid to Read Email's offer, you would earn just $2.50 in cash back.
There are other much better sites like Ibotta and Rakuten that pay members in cash back on different purchases.
7. Coupons
The coupons section is completely empty. When I click on the offer to open it in a new tab, I'm greeted with an "oops" message with no further instructions to reach the correct place. There are plenty of better sites to get paid to print coupons.
8. Refer Friends
Getting paid to refer friends to the site is the final way to make money on Paid to Read Email. Instead of an initial signup referral bonus, the company offers a 15% recurring commission based on your referrals' activities.
Since it's extremely hard to find anything worth completing on the site, you can expect to earn a measly $.75 per referral who actually takes the time to earn five bucks on the site.
Related: Under The Table Jobs that Pay in Cash Only
Is Paid to Read Email Real?
I get a strange feeling that Paid to Read Email is fake.
At a glance, Paid to Read Email looks just like every other paid survey site. But the static offers that have nothing to do with your real interests look pathetic.
As a new member, I expected to see more many more opportunities. But as I sift through the initial handful of items, it just keeps looking barer, and there's no new replenishment of updated tasks.
I don't recommend that anyone join Paid to Read Email. I would never want to misguide you to join a site that just isn't worth it.
Related: Lucky Day App Review
---