31 Free Heart Templates to Cut Out, Trace, Paste, and More
One of my favorite sites, KashKick, offers tons of ways to earn real cash online. If you're not already a member, give it a shot! Here are five things you can do to make easy money on the site:
Play games (up to $125 each)
Test apps (up to $125 each)
Buy lottery tickets (an easy $8)
Try popular brands (always changing)
Answer surveys (quick cash in minutes!)
There are hundreds of reasons why you might need to find the perfect heart template for a project or craft: a special Valentine card, included in a craft, a coloring page for the kids, etc.
When I try to hand draw hearts, they end up looking too short, too wide, or just not symmetric. That's when I realized there is no reason I can't trace them using free heart templates.
Now when I need to draw the perfect heart, it's easier than ever to cut out these small, medium, and large heart templates.
Our Popular Money-Making Offers
Sign up with each of the following companies to maximize your earning potential.
$10 sign-up bonus
Pays to take surveys, complete offers, shop online, and much more
100s of other paid tasks
Awards cash and gift cards
$5 sign-up bonus
Pays to play games, watch videos, answer polls, and much more
100s of other paid tasks
Awards cash and gift cards
31 Heart Templates You Can Download and Print for Free
I've scoured the web for FREE personal and commercial use templates that I can use for every project. From plain and simple hearts, to unique templates with cat paws or swirls, there's truly a heart here for every occasion.
1. Plain Round Heart Template
A plain, rounded heart template for perfectly symmetrical hearts. Download, print, and use this image as a heart stencil again and again.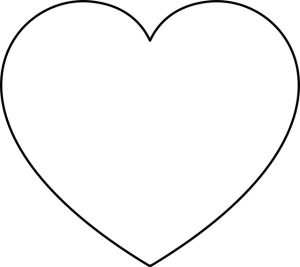 Related: How to Get Free Money Right Now
2. Plain Tall Heart Template
Need a tall, slender heart stencil? This one should do the trick! Here's a symmetrical, tall, skinny heart that's just the right size for making beautiful, professional hearts by hand.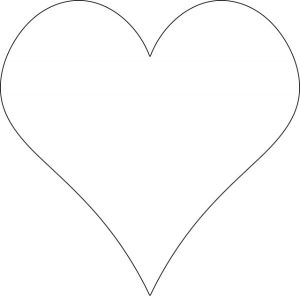 3. Hand Drawn Hearts
Need some hearts that look hand drawn, off-centered, yet sleek? This set of three heart templates should do the trick. Trace them in all different positions and angles to fill any page with love.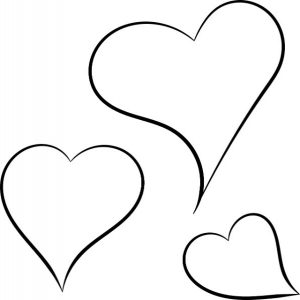 Related: How to Get Free Christian Books and Literature by Mail
4. Arrow Through Heart
Cupid is in the building and he's ready to spread the love with his classic arrow through the heart! Use this template to create cute, asymmetrical hearts.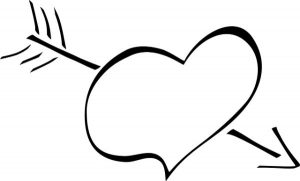 5. Heart Spirals Swirls
This sweet, swirly design will take a slow hand and keen eye to replicate, but the end design will make a perfect Valentine card or lovely decoration.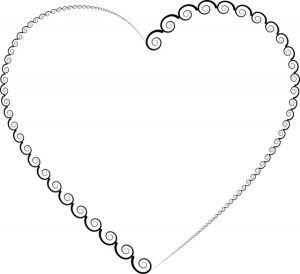 Related: How to Get Free Gift Cards
6. Heart With Fingers
This classic silhouette of hands making a heart shape is perfect to cut out and trace onto the paper of your choice. Show your love and devotion with this cute hand gesture.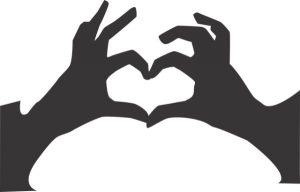 7. Broken Heart Template
Which one doesn't belong? This is the only sad, broken heart template printable you'll find on this list. Use this image to express your sadness, or just have fun with it.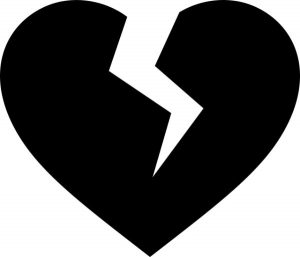 8. Heart Ink Splash
Here is the perfect heart pattern for art lovers! This would make a great tattoo or simple design to replicate on paper using paint brushes to create paint splashes and smudges.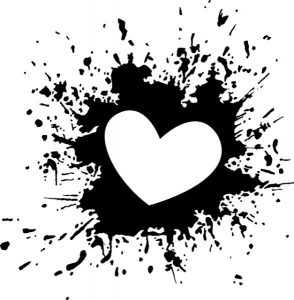 9. Flying Heart With Wings
Be careful these hearts with wings don't fly away! What a fun design to trace or paste onto paper.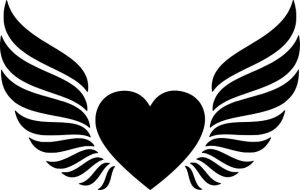 10. Heart With Love Birds
This heart with flying love birds is a simple design to replicate on paper. Use creative liberty or trace each line as closely as possible for the perfect result.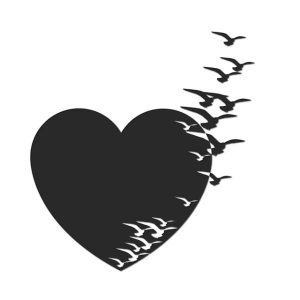 Related: 20 Ways to Get Free Steam Codes
11. Heart With Rose
Here's an easy to draw heart design with a rose impression for beautiful cards or easy DIY drawing lessons. Use this free heart template printable for any project.
12. Heart With Ornament Line
This free heart printable would make a great paper border! Trace it onto any page or cut it out to use as a stencil.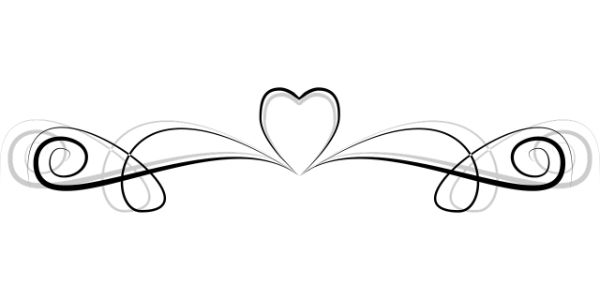 13. Heart With Zebra Stripes
A unique heart printable with zebra stripes, this design is easy to cut out and use again and again.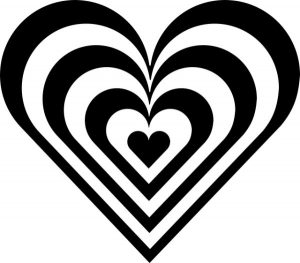 14. Abstract Heart
A heart template made up of abstract art and cool designs makes a fun printable to paste into a journal or make stickers using tape and wax paper.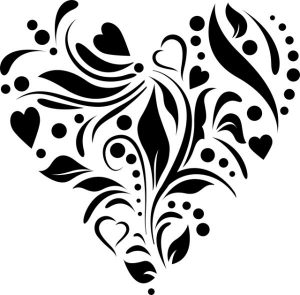 Related: How to Get Free Stickers
15. Yoga Heart Template
Dance, stretch, twirl, or spin your way to his heart using this fun template. Make a similar design by hand or print a copy to paste or trace.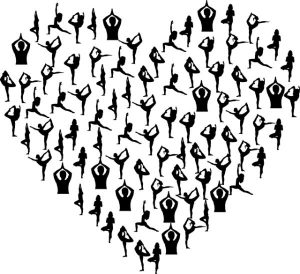 More Popular Money-Making Offers
Earn more money in your spare time with these reputable companies.
Free PayPal cash
Paid surveys and web searches
Earn easy cash back
Get paid directly to your PayPal
PayPal, Visa, Amazon, etc.
Pays you to do NOTHING (with SJ Pulse)
Simply install the software
Participate in paid surveys & studies
16. Heart With Butterflies
This heart is riddled with all kinds of butterflies and moths of different shapes and sizes. Enjoy the heart shape or break it apart and use the butterflies alone.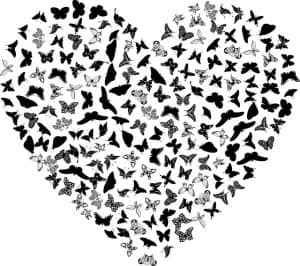 17. Heart With Paw Prints
Paw print hearts are perfect for animal lovers. These prints could pass as cats, dogs, bears, and more. Print, trace, or paste these printable hearts.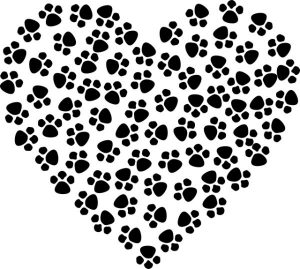 18. Heart With Cats and Kittens
Cat and kitten lovers, these hearts are for you. Show your love and your support for all the cats in your loved one's life.
19. Heart Decoration
Decorate your life with these spirally, twisty, and curly heart design templates. They can be hard to trace, but simple to replicate with your own twist.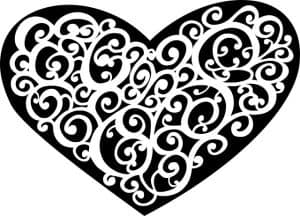 20. Decorative Heart
More curls and twists make up this heart-shaped template to cut out. Download your copy and make this design your own.
Related: How to Get Free Samples to Review and Keep
21. Heart Decorative Ornamental
An ornamental heart is perfect for a DIY kid journal. Trace these throughout your journal, notebook, or scrap paper for a fun and crafty project.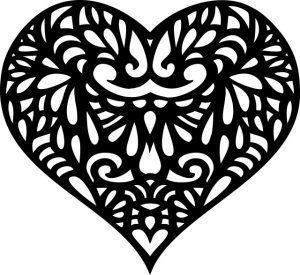 22. Heart Family Holding Hands
Moms, girls, and boys all hold hands and form a heart template. This is a perfect family and kid-friendly design to cut out and paste.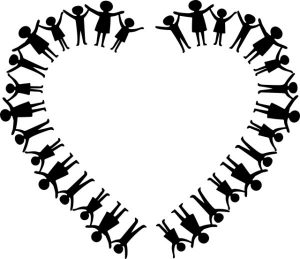 23. Heart Finger Print
It's easy to make fingerprint hearts of your own. Just make tiny hearts and cut out the inside of them to leave a stencil outside shape. Then, paint your thumb, lay the stencil onto a new page, and press your thumb down to create this fun design!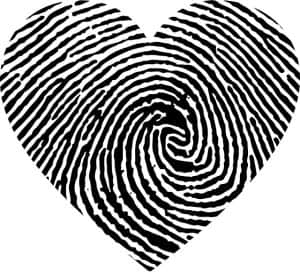 24. Heart Key Hole
Give your love the key to your heart with this unique key and lock stencil. It's perfect for Valentine's day or any day to show your love.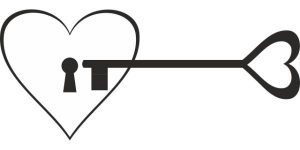 25. Heart Kids Playing Outline
Bouncing, tumbling, jumping kids form this printable heart. It makes a great coloring page for kids to gift to parents on Mother's or Father's day.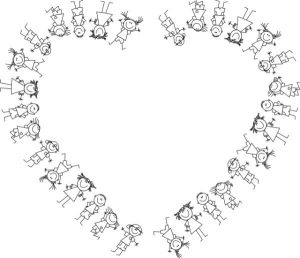 26. Heart Know Jesus Know Peace
Replicate this "Know Jesus Know Peace" heart with your own handwriting. You can also download, cut, and paste this design. Add some color to your heart and enjoy.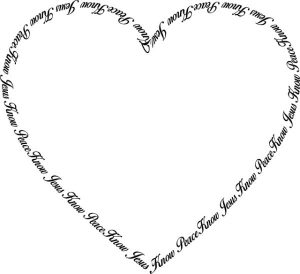 27. Heart Musical Notes Outline
Outline your hearts with musical notes, treble clefs, and bass clefs. This design is perfect for music lovers and simple to replicate with a steady hand and clear vision.
28. Heart Musical Notes Outline
There's no rhyme or reason to this conglomeration of musical graphics. Just squish them into a heart shape and enjoy your creation.
29. Heart Paw Prints Outline
More cute paw prints walk their way around this heart template. Cut out and paste or stencil these cute prints onto your own page.
Related: 25+ Places to Get Free Stuff Online or in Person
30. Heart Tree Branches Leaves
Stencil this elaborate design onto a page and create a family tree inside of a heart shape. It's a simple concept and easy to draw leaves to fill in the picture.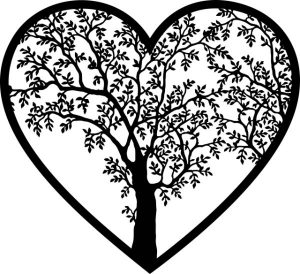 31. Heart With Hands
Another silhouette of hands forming a heart that you can cut out and trace onto any page. Send your love to family or friends or add to your diary pages for fun.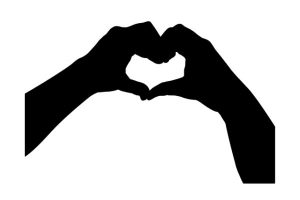 There's a Free Heart Template for Every Occasion!
There are no limitations to what you could do with these amazing heart templates. Print the ones you love, make copies, and use them again and again for any project imaginable.
I love to print hearts to DIY Valentine's day cards for my kids. It's so much cheaper than buying them from the store, just to get lost in the shuffle of gifts from other classmates and friends.
What will you do with these small, medium, and large heart templates? Share some ideas in the comments and make sure to share this post with your friends and family!
---