How to Make Money From Robocalls (Turn Robocalls Into Cash!)
Try Bingo Cash, the ultimate bingo app for turning your skills into extra cash while enjoying colorful and engaging head-to-head matches. Win up to $83 per game and experience the classic bingo thrill in the comfort of your own home. Test your daubing skills and become a big winner today!
Bingo Cash™ is FREE to download and play! However, cash tournaments are not available in the following states: AZ, IA, LA, SC & WA.
Curious if you can really make money from robocalls and unsolicited text messages sent to your cellphone via those pesky automated dialers? I was, too.
When I first heard about the process of turning robocalls into cash, I was skeptical. It seems everyone is out to make a buck, which means consumers need to be extra careful.
I read some reviews of Doc Compton's Robocalls Kit on the web and learned quickly that they were created by news reporters who had never actually taken the training nor made money from robocalls. It was hard to determine whether it's legitimate to say that an average consumer like me can turn robocalls into cash.
I was doubtful about making money off spam calls until the attorney Amira Irfan released her legal template to help consumers like you and me demand payment. Now anyone can use it to get paid without breaking any laws. Pesky telemarketers are calling our cell phones illegally using automated dialers, and we have the right to make them pay.
Amira is an experienced lawyer who is well-versed in the Telephone Consumer Protection Act (TCPA) which is the law that makes this process both legitimate and effective. Her template is easy to use and is not like the generic freebies you might come across that don't include the necessary legal provisions that allow you to seek monetary damages.
Have you ever thought about getting revenge on robocallers and companies that send texts to your phone without your permission?
You can manually block unknown numbers or send them to voicemail, but the callers typically cloak their numbers to get around those blocks.
Yes, you can possibly get robocall revenge and make money from robocalls if you put in a little investigative work.
This process works on companies that use robocalls like warranty sellers, debt collection agencies, credit card offers, sales offers of any kind, and more.
One of my favorite sites, Swagbucks, offers tons of ways to earn real cash online. If you're not already a member, give it a shot! Here are five things you can do to make easy money on the site:
Play games (up to $322 each)
Test apps (up to $150 each)
Submit receipts (easy cash)
Shop at your favorite stores (up to 10% back)
Answer surveys and polls (quick cash in minutes!)
Our Popular Free Guides
How to Start a Permanent Jewelry Business - If you are patient, have social skills, and love interacting with others, then a permanent jewelry business may be for you.
How to Become a Sleep Consultant - Help parents and babies, and be the difference for families worldwide who are desperate for more Zzzs in their life as a sleep consultant.
How to Become a Proofreader - There are five basic steps to working from home as a proofreader. As long as you're willing to put in the work, you can become a proofreader!
How to Get Money from Robocalls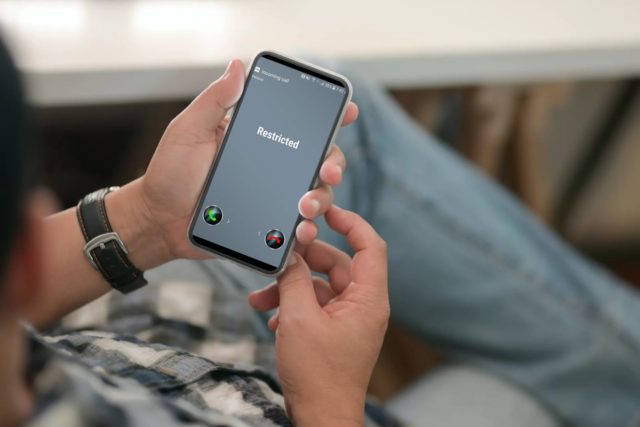 According to the FCC's Telephone Consumer Protection Act (TCPA), you may be eligible to receive up to $1,500 per willful robocall or automatic text message sent to your mobile device. And even if you can't prove that a company made the call "willfully," you can still potentially rake in a cool $500 per attempt.
There are 10 crucial steps to complete in order to get money from robocalls. It all starts with adding your number to the National Do Not Call Registry and ends with writing, sealing, and sending a letter demanding the money you're owed.
While getting money from robocalls is a simple concept, the steps need to be executed the right way in order to get that amazing paycheck at the end of the day.
Related: Apps That Pay You Real Money To Play Games
10 Steps to Make Money with Robocalls
It takes a little work to make money from robocalls, but the effort you put in will be well worth it if you receive just one settlement of $500 to $1,500. Then you can repeat the process over and over until the calls finally stop interrupting your life. Follow these steps to potentially turn robocalls to cash and ultimately get those pesky calls to stop, once and for all!
Disclaimer: This is not meant to be legal advice. If you have questions, please consult an attorney.
Step 1: Put Your Number on the Do Not Call List
If your number is on the National Do Not Call Registry, you could get compensated the maximum of $1,500 per call from companies using auto-dialers to call you without your "express prior written consent" (TCPA).
It's important to understand that the registry only stops unwanted sales calls from legitimate businesses. In other words, only the businesses employing illegal practices are going to continue to call you–and those are the ones you can demand money from using this legitimate template written by a lawyer.
Step 2: Start Answering Robocalls
Turning robocalls into cash requires you to answer those pesky calls. You can gather the most information from robocalls by asking a live person the right questions. Try to speak with a representative and get as much information about the business as possible.
Just play along with the sales call. If the person on the line suspects you are gathering information for legal reasons, they will hang up the phone. Try to play the role of an interested consumer who simply wishes to know which company they are dealing with.
Related: 21 Best Side Hustles for Men to Earn Extra Money
Step 3: Research the Robocallers
Some representatives will refuse to provide you with information if they think you are asking too many questions. If this is the case, there are other ways to find details about the business online.
You can't send a demand letter to a random phone number. So it's extremely important to find the right information about the company that's calling you.
This is the time to reverse search the phone number on Google and any other information you may have collected from the caller. The internet offers incredible storage of data which can lead you straight to the offending business.
Step 4: Save Your Phone Records
To prove that you've been contacted by a robocaller without your permission, locate the phone records that show when the company called your phone. It may be once, or it may be multiple times.
Take a screenshot of each time the robodialer called your number. Also, save any recordings left on your voicemail.
Related: How To Make $3,000 Fast (When You Need Money Now)
Step 5: Write a Robocall Demand Letter
The most important step to turning robocalls into cash is to write a robocall demand letter that convinces the company to pay you. Most legitimate businesses know the laws and understand that they are liable for illegal robocalls.
Amira Ifran, attorney at law, created the hands-down best letter to demand money from illegal callers. She is an experienced lawyer who is well-versed in the TCPA. Her template is easy to use and is not like the generic freebies you might come across that don't include the necessary legal provisions that allow you to seek monetary damages.
Step 6: Send Your Demand
Once you have the information compiled, send your demand letter for cash.
You can send a copy of your demand via USPS, e-mail, or to a business's fax number. Sending multiple copies will show the company that you are serious about getting compensated for receiving robocalls.
Switchmail.com is an online service that allows you to send your demand letter without going to the Post Office. It is so easy to send certified letters–just sign up for a free account, upload your PDF letter, input the send and return addresses, and hit send.
Step 7: Consult a Lawyer (Optional)
If the above steps didn't work, or you just can't seem to make money off robocallers, then your next step would be to consult an attorney. Hopefully you won't need to go to the extent of learning how to sue a robocaller. But if the company does not meet your demands, and the amount is worth pursuing, the option is there.
Step 8: Negotiate a Settlement
Some companies will respond to your demands and ask you to settle for a lesser amount than you requested. It's entirely in your hands whether you want to accept their negotiations or not.
If you have all of the proof behind the number of calls they've made to your phone, then you could potentially receive the full amount if you decide to take cases to a court of law. You don't need to settle for far less than you're owed.
If it's a large sum of money, consider consulting with a lawyer to find out whether it's better to settle in or out of court.
Step 9: Get Paid
If you follow through with your demand, you can get paid for robocalls. You should receive a check in the mail when you've come to an agreement with the robocaller. Legitimate companies will want to preserve their reputation and make things right when caught placing illegal robocalls to leads or customers.
Related: How To Get Free Money Right Now (On PayPal Or By Mail)
Step 10: Rinse and Repeat
The exciting part about getting paid by companies that illegally robocall your cell phone is that you can repeat this process over and over. The first time you complete the process and send a demand letter might take a bit of time, but each letter you send will get easier.
KashKick is a great find for gig workers, offering many ways to make extra money doing what you enjoy. Try it out - it's free! Here are five easy ways to start earning money on the site:
Play games (up to $125 each)
Test apps (up to $125 each)
Buy lottery tickets (an easy $8)
Try popular brands (always changing)
Answer surveys (quick cash in minutes!)
How to Block Robocalls
If you're not up for a challenge, and really you just want the calls to stop, then I suggest blocking unwanted calls and looking into other ways to make up to $5,000 fast.
There are a few ways to block robocalls. One way is to search Google for "[ your phone's make and model name ] block calls" for instructions to block each number from an incoming call manually. This can be time-consuming and might not work for long because robocallers will just call from a different number each time.
An easier way to block unwanted robocalls is to sign up with a service like YouMail. With the free app, you can have complete protection from spam calls. The service can help remove your number from the massive call lists that are sold to companies like warranty dealers.
Robocalls Cash Review: Is It Legit and Does It Work?
There is a kit circling the web that goes into more detail on how to make money from robocalls. I did review the information and the kit and it was fine for a beginner who knows nothing about the process.
Robocalls cash is a system created by Doc Compton, a self-proclaimed consumer credit expert. It provides instructions on how to effectively demand money from robocallers. When you purchase the kit from Robocalls Cash, you can download it instantly.
At first, I was impressed with the ongoing support that was provided in the accompanying free Facebook group, but that was later shut down. Now, if you want to benefit from the comradery of others who have actually made money from robocalls, you will need to purchase an ongoing membership in Compton's private forum.
Yes, Robocalls Cash works. But it doesn't do the work for you. In order to make money from robocalls, you need to learn the steps and apply them.
If you purchase the kit, go through the information immediately so that you are prepared to ask the right questions and get information from your next robocaller or texter.
FAQ: Make Money from Spam Calls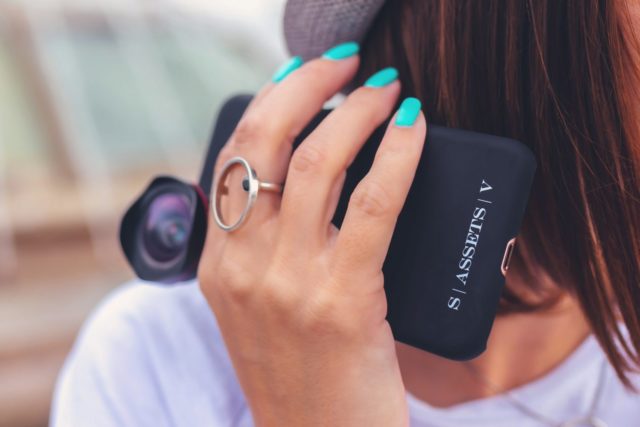 If you're not sure whether or not you're even receiving spam calls from automatic dialers, or if you actually have the potential to get paid to answer phone calls, here are some commonly asked questions to consider.
How do you know if a call is placed by a robocaller?
Robocallers are simple to identify. When an autodialer calls your phone, there are usually two distinguishers. First, you'll hear a "click" on the other end of the line, and second, you'll hear a real person (or a recording) say "hello?" as if you had placed a call to them.
Also, when a robodialer reaches your voicemail, it can't distinguish between a real person answering the phone and your voicemail picking up. So you will often have a real person start the sales call thinking you have answered, only to realize you are not there so they hang up the call.
A pre-recorded message also indicates you've received a robocall.
How long does it take to get paid for robocallers?
The timeframe between sending a demand letter and receiving payment can vary on a case-by-case basis. It can take anywhere from a few days to a few weeks to receive a check for your demand.
Some robocallers will pay you while others will just block your number and continue calling others illegally. The more companies you find and send demands to, the more money you can earn from these illegal robocallers.
Related: 10 Apps That Pay Real Money For Easy Tasks And Gigs
What kind of phone calls are legal vs. illegal?
Political text messages, 501(c)3 charities, and schools are exempt from the TCPA. Warranty companies, health insurance providers, roofers, and all kinds of sales robocalls and texts are illegal unless they've received your written consent to call you on an autodialer.
Do you need to get an attorney involved?
There are cases that a robocaller will not comply with your demands. While it is in their best interest to address your complaints outside of the courts, they may call your bluff and deny your request. That's when calling a lawyer could get you paid for robocallers that don't meet your demands.
Related: How to Get Paid to Live in Someone Else's House
Turning Robocalls Into Cash Is Not Easy
The steps required to turn robocalls into cash take some work. This is by no means an automatic, guaranteed, or easy process.
To turn robocalls to cash, you'll need to answer the calls, try to extract company information from the caller, and do research online to gather things like an email or mailing address.
Companies using automated dialers know they are doing something illegal. So they will try to hide their identity. This can make the process difficult for the average person to get paid for robocalls.
Ready to Get Paid for Receiving Robocalls?
It's no secret that news channels like NBC, ABC, and CBC, to name a few, have covered this legitimate way to make money from robocalls. If you are receiving spam calls from companies, then start turning robocalls into cash.
Remember, take the calls, send demand letters, and make money. When you commit to putting in the work of answering calls, investigating the companies, and sending demand letters, it's simple.
After you get your first robocall revenge check, you'll be asking how to get more robocalls instead of how to get them to stop.