How to Get Paid to Print Coupons (on Top of Using Them to Save)
There are so many ways to make extra money these days. One of those ways includes learning how to get paid to print coupons. If coupons interest you then you'll be happy to learn about all the ways you can make money with them.
Coupons are usually known as money-saving tickets. If you have a coupon with you at a store, you can bank on saving a few bucks depending on what the coupon says it can do for you. For example, a coupon could say "Save $10 off your entire cart when you buy $30 or more of Kellogg's products." That would mean you have to fulfill your end of the deal before any money-saving advantages are applied.
Long gone are the days when coupons are limited to only saving people money. Now you can get paid to print coupons. Take a look at the ways I found to make more money by doing something as simple as printing coupons.
Our Popular Money-Making Offers
Sign up with each of the following companies to maximize your earning potential.
$10 sign-up bonus
Pays to take surveys, complete offers, shop online, and much more
100s of other paid tasks
Awards cash and gift cards
$5 sign-up bonus
Pays to play games, watch videos, answer polls, and much more
100s of other paid tasks
Awards cash and gift cards
5 Ways to Get Paid to Print Coupons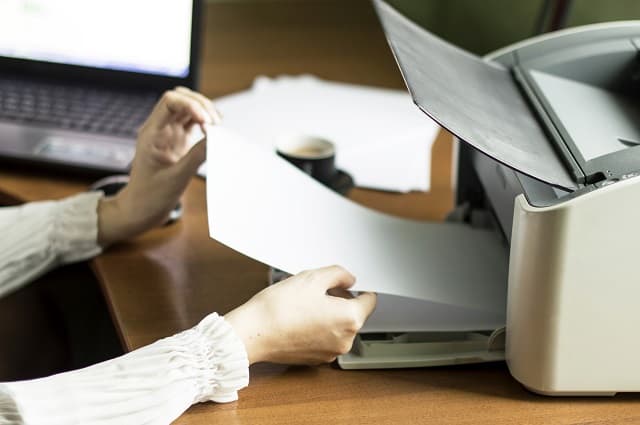 People make a comfortable living out of clipping coupons for their shopping trips. Take a look at these sites that pay you to print coupons.
1. InboxDollars
InboxDollars is a reputable rewards site. It is focused on paying members for their time completing tasks. For each completed task, members can expect a cash deposit into their InboxDollars account. From there, they can request a payout in the form of gift cards to Amazon, Sephora, Target, and more. You can also request to have the money deposited into your PayPal account.
Use free sites like InboxDollars to get paid to print coupons. Check out the InboxDollars coupon page and find current offers. Clip and print any of the coupons you want and redeem them just like you do with any other coupon in a store.
InboxDollars pays roughly $0.25 per day or up to $100 per year to members who print and use the coupons. Additionally, you can get a free $5 just for creating an account on the platform.
Related: Get Paid to Do Weird Things
2. Swagbucks
Swagbucks is a large and popular platform members flock to in order to earn an extra income. It offers a variety of ways to make money in your free time, which includes opportunities to get paid to print coupons.
Members can create a free account on the platform and get a $10 sign-up bonus. Members are then given access to print up to 50 coupons per day and can earn 25 Swagbucks (SBs) for each coupon. There is an additional 1 SB earned per coupon printed and used.
Collect enough SBs in your account to redeem rewards like gift cards to Walmart, Visa, and more. There is also the option to get paid through a deposit to your PayPal account.
Related: How to Get Paid to Click Ads
3. MyPoints
MyPoints is a site offering money for those looking for extra income in return for completing tasks. It is a well-known site that has been rewarding members for years and even offers a $10 sign-up bonus deposited right into your brand new, free account.
MyPoints offers members the opportunity to redeem up to 500 coupons per month, which also means you can earn up to 25 points per redeemed coupon plus 1 additional point for printing it.
Use the printed coupons appropriately and watch your account accumulate points. Once you reach the payout threshold, you can request to have your points turned into a gift card to Amazon, Visa, Expedia, BestBuy, and so many more.
Related: MyPoints Review
4. Tada
Tada is a rewards site that pays members for completing tasks in their downtime. It is designed to help members make an extra income without having to spend too much of their time doing so. One of the tasks offered to make money includes printing coupons.
Tada offers $0.10 cashback for redeeming coupons at grocery stores. You can redeem a maximum of 50 coupons per day. Earn $0.01 per coupon that you print.
Get a free bonus just for creating an account with Tada. Collect points for each task completed and cash out for gift cards to places like Visa, Amazon, PayPal, or request a check to be mailed to you.
Related: Get Instant Sign up Bonuses
5. eBay
eBay is a trusted site where people can go to sell their unwanted items and collectibles. It has been around for over 20 years and is a popular site still used today to make money selling things.
Use the eBay site to sell your unused, unexpired coupons. Post the ones you don't need or want on your eBay seller's page and sell them off. You can sell them for face value or cheaper depending on how soon you need the money. It's up to you to create the price tag on your printed coupons.
eBay pays you out with a direct deposit to your account once you have fulfilled a customer's order.
Related: How to Get Paid to Upload Receipts
Coupons Are More Than You Think
Don't get held up on just using coupons to save money on the items you need to buy. Look for more opportunities to get paid to print coupons. From the list in this post, you can see there are several ways you can make money with coupons.
The best part is that you don't have to use just one of the ways listed here to get paid to print coupons. Take advantage of multiple offers from all of the sites and couple them together. This will help you earn even more while you shop, which will make for quicker payouts.
Coupons have been around since the late 1800s. They are clearly not going away any time soon. They are like little pieces of gold floating around keeping money in people's pockets. Nowadays, they are helping those same people make money just by printing them. Coupons can be more than we give them credit for and can make all the difference for many families and individuals.
Related: Get Paid to Review Products
---