The Center for Pediatric Sleep Management Course Review
Restless nights. Sleep deprivation. Colic. Endless rocking. Desperate pleas to just sleep. I'm sure many of you are just like me, thinking back to the early days of motherhood and remembering the sheer exhaustion you experienced after having your new baby. There is a reason why sleep deprivation is used as a torture tactic. It can turn you into someone you don't recognize.
Millions of new parents all over the world long to get their sleep back. Newborns don't come into the world knowing how to sleep on their own, so their parents soon find themselves awake at all hours of the night (and day), tending to the baby's needs.
Because these parents are desperate to get some rest, many of them turn to certified sleep consultants. Here's where you come in. You could be the person who helps them get that much-needed sleep. If you're interested in this opportunity, then check out this deep dive review of the Center for Pediatric Sleep Management.
This online curriculum teaches students how to become certified pediatric sleep consultants, who can serve children, adults, and seniors. Sleep consultants most commonly specialize in the infant and toddler stages.
Becoming a pediatric sleep consultant could be the perfect move for you, especially if you have first-hand experience in sleep deprivation caused by young children. It's now just a matter of finding the right certification course. This CPSM review will help you decide if the Center for Pediatric Sleep Management is perfect for you.
Center for Pediatric Sleep Management Summary and Quick Facts
Center for Pediatric Sleep Management was created by Jayne Havens, a certified pediatric sleep consultant with a business called Snooze Fest. Jayne's mission is to support sleep consultants in their journey to create their own businesses and prepare to support families.
After completing the CPSM course, you will receive a certification badge to establish your credibility and expertise, future access to all course materials, ongoing mentorship from Jayne, and participation opportunities within the group's exclusive community. All certification courses are led by Jayne herself, so you can trust that you will always be guided by an expert.
CPSM Review Pros
Certification upon completion of the course
Future access to course updates
Ongoing learning opportunities with the course creator and successful sleep consultants
Guidance on establishing a completely virtual business (if desired)
Coverage of all sleep training methods to give clients a variety of options
In-depth training that teaches students how to market their businesses
Active community support to help guide students through the course and beyond
Available payment plans
CPSM Review Cons
The cost of the program could be a deterrent to some
There is no live, in-person training
Related: Best Stay at Home Mom Jobs that Pay Well
Center for Pediatric Sleep Management Scam Score Ratings
While the Center for Pediatric Sleep Management does not have a profile with the Better Business Bureau or Trustpilot, ratings about the program that are listed on other sites can help guarantee that this program is not a scam. Scam Adviser and Legit Site are two of the websites that discuss the validity of the CPSM.
Scam Adviser rated CPSM a 75 out of 100, deeming it a trustworthy site based on:
The fact that the domain is more than two years old
The lack of negative reviews made against the site
Legit Site deemed CPSM as a legit site based on:
The longevity of the domain name
The site's valid SSL certification
The lack of block lists including the CPSM domain name
Previous students have left rave reviews on the Center for Pediatric Sleep Management business page on Facebook, additionally indicating its worthiness. The accolades mention how much students learned, the amount of support they received from Jayne, and how quickly they were able to attract new clients, thanks to the program.
Related: How to Start a Consulting Business
What is the Center for Pediatric Sleep Management & How Does It Work?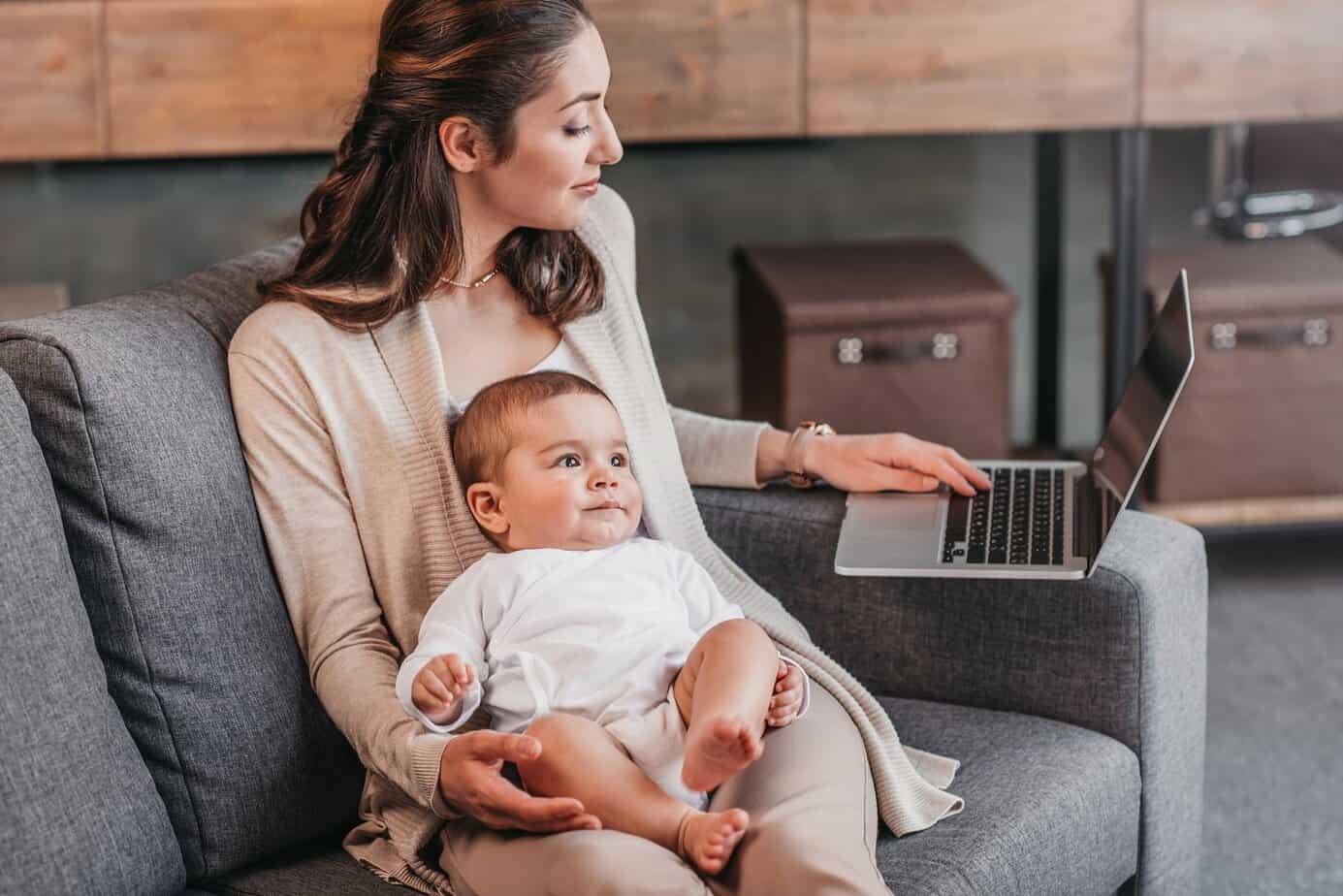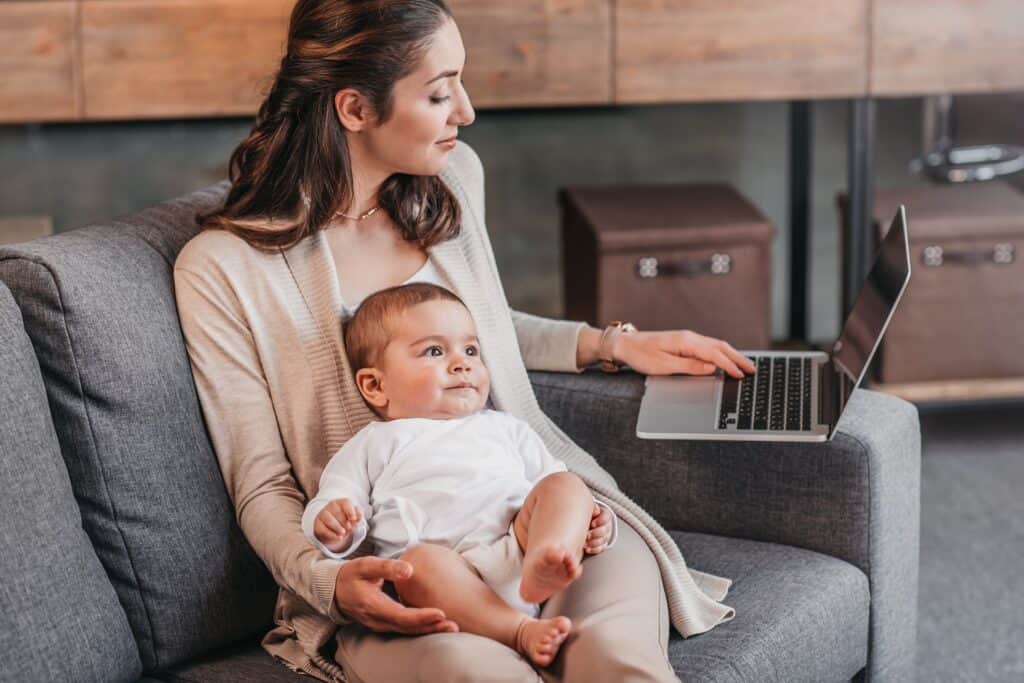 The Center for Pediatric Sleep Management website offers sleep consulting training and certification. It is especially helpful for postpartum professionals who desire to include additional services within their businesses. You can increase your value with a sleep training certification and help tired parents finally get their babies to sleep well.
1. Download the Free CPSM Ebook
Before committing to the curriculum, check out the Center for Pediatric Sleep Management's free ebook to learn more about the process of becoming a sleep consultant. This will give you a behind-the-scenes look at what it's like to work as a virtual sleep consultant, how much you can expect to earn, and much more. An ebook is a great place to start, and requires no commitment after downloading.
2. Schedule a Discovery Call with The Course Creator
The next step in understanding how this program can benefit you and the goals you have set for yourself, schedule a free call with Jayne Havens to discuss any questions you might have. This option will become available to you once you've downloaded Center for Pediatric Sleep Management's free ebook.
This discovery call is a completely free way to meet with Jayne and chat about why this program might be a good fit for you. Help yourself make an informed decision – like jumping on a call to learn more – before making an investment. While you would be subjected to automated webinars through other similar courses, Jayne instead takes the time to meet with her potential students one-on-one to determine where they need the most help.
3. Enroll Now
If you are ready to take the plunge and take the Center for Pediatric Sleep Management, select the "Enroll Now" option on the website. You will be prompted to enter information including your name, your email, and how you heard about the course. You will also be required to agree to the site's terms and conditions.
4. Choose Your Payment Plan
While the CPSM course isn't cheap, it is far more affordable than the cost of going back to school to become a medical professional of any kind. And as a sleep consultant, you don't even need to be a medical professional.
Many medical professionals in the birthing industry are actually choosing to become sleep consultants, giving themselves confidence and experience in a practice they didn't learn in medical school. With this move, they now have the ability to expand their services and even increase their prices.
Using the CPSM coupon code PAYATHOMEPARENT250 for $250 off will give you the best price on the sleep consulting course. The total investment is just $2,300 to learn everything from how to create personalized sleep training plans to how to set up and market your business as a sleep consultant.
The payment options don't end there. If you would rather not pay for the program in full, choose a payment plan that works for your budget. Available plans include options of two, four, six, seven, or eight installments.
While you can choose to spread out the cost, you will save the most money by paying in full. Each payment plan slightly increases the amount of money you will end up paying in the end. For example, if you choose to make eight payments, the final cost will be $550 more than the full original price.
Regardless of which payment plan you choose, this option will give you the ability to start paying off your investment a little bit at a time while also earning money by taking on clients along the way.
Related: How to Become a Bookkeeper
5. Gain Access to the Course
Once the first payment has cleared, you will receive access to the course via email. Confirm email receipt, start the first lesson, and begin working your way through the materials. Take advantage of Jayne's support if you need additional guidance, or if you have questions during any of the lessons.
6. Join the CPSM Community
There is no better way to fully experience the Center for Pediatric Sleep Management's comprehensive course than to join the exclusive CPSM community on Facebook. As a student, you can connect with successful sleep consultants and have all of your questions answered as you launch and grow your own business.
"[In the Facebook group], questions are asked and answered all day long … probably a dozen posts a day, if not more," said Jayne Havens, CPSM creator. "It's a really active community."
"We have a thread on Wednesdays called 'Winning Wednesday,' where people can just sort of brag about their wins from the week, big or small," she added. "People share that they land clients, people share that they launched their website, or created a new group coaching program, people share when they have a baby, whatever it is. It's an opportunity to all come together and cheer each other on."
Other group perks for CPSM students include monthly accountability threads to set goals and revisit progress, new member introductions, course graduate announcements, and the ability to form a close-knit community. Learn from other current and past students, or just get encouragement when you feel uneasy during your journey. Starting something new can be scary, but it becomes less intimidating when you have a community to support you along the way.
Related: How to Become a Doula
CPSM Alternatives
If you are interested in getting started but want to compare other online baby sleep consultant courses first, take a look at these CPSM alternatives.
Sleep Wise: This consulting agency hires, trains, and guides potential consultants through starting their own sleep consulting business. You will also be added to the company's directory after becoming a Sleep Wise Certified sleep consultant.
Taking Cara Babies: This organization helps families get their children – newborn through 4 years old – to sleep so that parents can get the rest they need. Become a consultant with Taking Cara Babies to get your certification for sleep consulting.
The Cradle Coach Academy: This self-paced online course guides students through becoming sleep consultants so that they can help families get better sleep. Access experienced experts, 200 hours of online knowledge, live support, and continued education.
Certified Sleep Sense Consultant: This program is very selective, but offers a great opportunity for certification, and advertises graduates' services once they have become certified.
Center for Pediatric Sleep Management Q&As
Check out these commonly asked questions that others have asked about the Center for Pediatric Sleep Management to make the most informed decision before joining the program.
Who is Jayne Havens?
Jayne Havens is the founder of the Center for Pediatric Sleep Management. As a mother herself, she understands the dramatic effects of how little to no sleep can really impact a family. She knows first-hand how desperate parents become when it comes to sleep for their babies.
Because of her immense need for rest, Jayne created her program to help other parents get more sleep while also taking into consideration the baby, the family's values, and the parents' specific needs. Because there is no one-size-fits-all in Jayne's method with CPSM, parents can be assured that her students will design a plan just for them.
Related: How to Become a Surrogate Mother
Why is CPSM the best sleep consultant course?
This Center for Pediatric Sleep Management review has presented you with all of the information you need to make an informed decision about whether this is the best sleep consultant course for you. CPSM is the top choice due to its extensive course materials that will provide you with the best information about preparing for and starting your business.
One of my favorite things about Center for Pediatric Sleep Management is the fact that Jayne doesn't just educate her students about how to consult with parents. She also teaches extensive business and marketing practices, helping her students grow successful businesses and connect with more clients.
The program also allows you to continue learning even after you become certified, helping you keep up with new information and sleep education trends. You will also receive the support you need as you embark on this new adventure.
Are sleep consultants in demand?
Sleep consultants are more in demand now than they have ever been in history. The more families are learning about sleep consultants, the more they are taking to the internet to find someone who is qualified to help them. This is definitely a wagon you want to jump on now if you have ever considered making this a career.
If you already help families in capacities like nannying or offering postpartum support, adding sleep consulting to your services will give your existing clients even more reason to book with you.
Related: How to Become a Nanny
Is becoming a sleep consultant a good career?
If you enjoy helping families and taking care of babies, this could be a great career choice for you. As a sleep consultant, you will make your own hours and work as much or as little as you want. You could potentially make more money than you are earning at your corporate job. With passion and education, this could be a great career move.
Is being a certified sleep consultant worth it?
The answer to this question depends on your lifestyle. Sleep consultant jobs can be financially and personally rewarding. Earn money while helping parents live their best lives with quality sleep.
Center for Pediatric Sleep Management Review: Final Thoughts
This Center for Pediatric Sleep Management review has focused on helping you decide if this sleep consulting course is right for you. After a careful analysis of this program, it can be determined that CPSM offers everything that could be desired from a sleep consulting course.
This isn't an overly hyped program designed to bring in hoards of unqualified students in order to turn a profit. Instead, Center for Pediatric Sleep Management teaches legitimate business practices that require hard work and commitment. Previous students have testified to its worthiness, and the additional support from Jayne Havens herself – and the private community on Facebook – are huge added bonuses.
Now that you know what to expect when you enroll in the CPSM course, it's time to decide if you are ready to make the change in your income, career, and life. Become a sleep consultant with the Center for Pediatric Sleep Management.