How to Become a Clothing Product Tester (Get Paid to Try on Clothes)
One of my favorite sites,
InboxDollars
, offers tons of ways to earn real cash online. If you're not already a member, give it a shot! You can even
get a $5 cash bonus
just for trying it out.
When the seasons change, it's always fun to see the new fashion items out on display. Some of the bright colors for the warmer weather and many neutral colors for the cooler weather.
I love to window shop and imagine how a certain outfit would look on me. Every once in a while, I splurge a little on a new outfit to welcome the new season. The neat part is that I won't have to spend much if I turn my shopping into a clothing product testing opportunity.
As a clothing tester, you can try clothes and take note of everything about the product such as how it feels, what season is best to wear it, how it looks, etc. Clothing product tester jobs can be for anyone no matter their style.
Take a look at how to become a clothing product tester and get paid to do something you love.
Our Popular Money-Making Offers
Sign up with each of the following companies to maximize your earning potential.
Trusted and legitimate
Passively pays you to use your phone
Free to join
Awarded in egift cards
$5 sign-up bonus
Pays to play games and watch videos
100s of other paid tasks
Awards cash
6 Ways to Get Paid to Test Clothes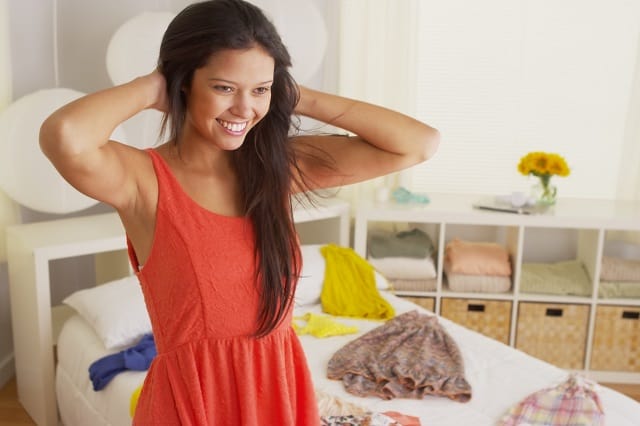 Get creative with how you test clothes and make the most of each experience. Here are some ideas on how you can make money testing clothes.
1. Become a Clothing Review Blogger
As a blogger, you have the choice of what content you want to publish on your site. Start a blog, dedicate it to topics about fashion, and publish content relevant to clothing.
Write reviews about different brands you try and make money with affiliate marketing. To help with startup costs, consider trying on clothes in the store instead of buying tons of new clothes. Take great pictures in the dressing room and then publish your reviews on your blog. As an affiliate, you can link to the clothing on a retailer's website and earn a commission for each item that sells through your unique tracking link.
If you're not sure how to start a blog, check out my complete guide here. You can have a blog up and running in just a few hours.
2. Complete Clothing Tester Jobs
There are companies that pay members to review products like clothing, shoes, swimwear, and more. There is no guarantee that a clothing tester job will be available. However, you can sign up with product review companies to watch for those paid opportunities.
Pinecone Research is a company that pays its members to review different products. It's free to join and you can accept the testing invitations that align with your specific interests.
Opinion Outpost is another site that extends product testing jobs to its members. You can keep an eye out for clothes testing jobs to complete in your spare time.
Related: How to Flip Shoes
3. Become a Clothing Influencer on Instagram
Being an influencer on Instagram is similar to blogging, but without the actual website. Build up your following and presence on Instagram and start sharing your favorite clothes. To earn money, you will need to get brand sponsorships because Instagram doesn't allow you to link out to affiliates in your posts.
However, if you have a large following, you do get the option to add the 'swipe up' feature in your Instagram stories. There, you will be able to link to the clothing you are promoting and inform your audience to use your special code at checkout. That special code is an affiliate code and the company will pay you a commission for the sale.
Related: Get Paid to Drink Coffee
4. Pin Your Favorite Clothes on Pinterest
Pinterest is a visual search engine. The better the pictures, the more likely you will interest someone enough to click on your image and purchase the clothing you share. Using an affiliate program, you can link the Pinterest images of your favorite clothes to the source and make a sale.
You earn a commission for each sale made using your affiliate link. Make sure the images of your favorite clothing are taken with good lighting, unique posing, and share them on Pinterest.
Related: How to Get Paid to Color
5. Start a YouTube Channel for Clothing Lovers
Start a YouTube channel and perform live clothing reviews on camera. For all the clothing lovers out there, share what outfits you have and how differently you can style them.
Viewers like to see how clothing fits on real people more than just looking at it on a mannequin. Make your background attractive and put on a mini fashion show. Monetize your channel with ads, affiliate links, or paid sponsorships.
Related: Get Paid to Test Amusement Parks
6. Become a Clothing Photographer for Brands
One of the most difficult parts of selling clothing is marketing them. Small clothing retailers need photographers who can capture the essence of their brand. A great photograph can sell just about any article of clothing as long as it's put in front of the right audience.
With the right photography equipment, you can potentially be the photographer and the model. Partner with small brands and show them your photography skills. You could get free clothes and a handsome payment for the pictures you supply.
Related: How to Make Money Shopping Online and In Person
Clothing Affiliate Programs You Can Join for Free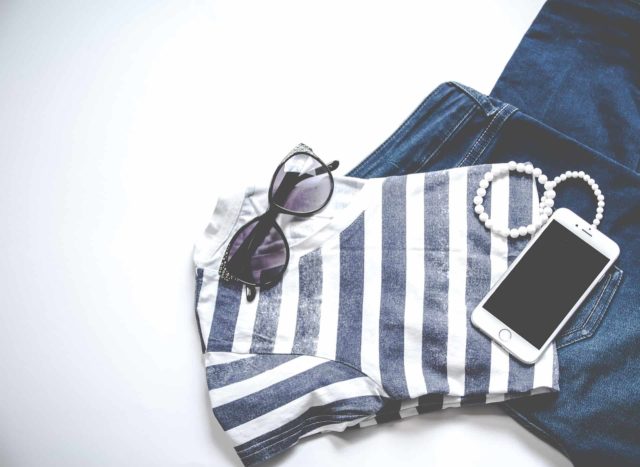 Affiliate marketing works by referring a product and getting a commission from a sale. Typically, there is a special link or code you share with others. However, depending on who you partner with, you can also enter into an agreement that doesn't require links.
You can join ShareASale for free and sign up with many clothing sites, including those listed below. (Amazon has its own affiliate program and can be applied to here.)
Amazon. Amazon has various clothing products you can promote and use their affiliate links to generate sales. Different products will earn different commission percentages.
SheIn. SheIn is a large online marketplace specializing in women's clothing. Its affiliate program offers a 10-20% commission on each sale. Join ShareASale to become a SheIn product tester.
Reebok. Reebok is a footwear and clothing company offering a 7% commission to affiliates on all sales.
UrbaneBox. UrbaneBox is a men and women styling subscription box. It pays $15 for every new subscriber who signs up through your link.
My Lala Leggings. My Lala Leggings is a soft leggings company. Its affiliate program offers 25% commission on personal sales and 5% commission on tiered sales if you build a team.
Teespring. Teespring is a graphic design hub that allows individuals to design and sells t-shirts, hoodies, leggings, and more. Affiliates can link to their favorite designs and earn a commission for each item that sells.
Dresslily. Dresslily is an online store specifically for women's products like clothing, shoes, and accessories. The affiliate program offers a 30% commission.
Related: 25+ Best Stay at Home Mom Jobs
Brands That Offer Clothing Product Tester Jobs
These companies are almost always looking for clothing testers for their activewear selection, but these brands do not pay and often you have to send the clothes back. However, you can take all the pictures you want wearing the clothes and share affiliate links to the products on Amazon to your blog or Instagram.
Adidas. Adidas is a popular activewear brand selling clothing and shoes. Apply to be a product tester for the brand and test products for 2-4 weeks, keep a log of your activities, and answer a questionnaire.
New Balance. New Balance sells footwear for many occasions. Test out their shoes and submit feedback online to specific questions the brand asks about the product.
Saucony. Saucony sells active footwear and apparel. Apply to become a clothing tester with their online application.
Columbia. Columbia is a sportswear company selling clothing to active men and women. Submit feedback on the products they send you and return the clothing after the specified amount of time.
Related: 15 Places to Sell Clothes Online
You Don't Have to Settle with Just One Clothing Tester Job
Over time, you can try multiple options from this list and make a full-time income. You don't have to choose just one way to get paid to test clothes. There are many ways you can be successful.
From clothing tester jobs to affiliates and even influencers on social media, it's not difficult to start out in the clothing tester world. It might take a little stepping outside of your shell, but if fashion is your thing, you can definitely make this work.
Start small and work your way up with the different ways to make money testing clothes. Keep in mind that pictures are what really make the sale so optimize your photo sessions to be a fruitful clothing product tester.
Related: How to Get Paid to Drink Beer