How to Become a SHEIN Tester From Home (6 Legit Jobs)
Try Bingo Cash, the ultimate bingo app for turning your skills into extra cash while enjoying colorful and engaging head-to-head matches. Win up to $83 per game and experience the classic bingo thrill in the comfort of your own home. Test your daubing skills and become a big winner today!
Bingo Cash™ is FREE to download and play! However, cash tournaments are not available in the following states: AZ, IA, LA, SC & WA.
As the seasons change, it's fun to watch fashion evolve at the same time on SHEIN. While the warm weather ushers in bright, popping colors, the cooler weather brings with it neutrals and warm tones. SHEIN is a large online marketplace specializing in women's clothing, plus accessories, makeup, and kids' clothes.
I love to window shop and imagine how a certain outfit would look on me. Every once in a while, I splurge on a new wardrobe to help me welcome in a new season. If I turn my shopping into a SHEIN clothing product-testing opportunity, I won't even have to spend much money on my new clothes!
Become a SHEIN clothing tester to try clothing and report back about how the product feels, in which season it best fits, how it looks on, and more. No matter what style you enjoy, a clothing product tester job could be perfect for you.
Find out more about becoming a SHEIN clothing product tester and get paid to do something you love.
One of my favorite sites, Swagbucks, offers tons of ways to earn real cash online. If you're not already a member, give it a shot! Here are five things you can do to make easy money on the site:
Play games (up to $322 each)
Test apps (up to $150 each)
Submit receipts (easy cash)
Shop at your favorite stores (up to 10% back)
Answer surveys and polls (quick cash in minutes!)
Our Popular Free Guides
How to Start a Permanent Jewelry Business - If you are patient, have social skills, and love interacting with others, then a permanent jewelry business may be for you.
How to Become a Sleep Consultant - Help parents and babies, and be the difference for families worldwide who are desperate for more Zzzs in their life as a sleep consultant.
How to Become a Proofreader - There are five basic steps to working from home as a proofreader. As long as you're willing to put in the work, you can become a proofreader!
6 SHEIN Tester Jobs that Anyone Can Do from Home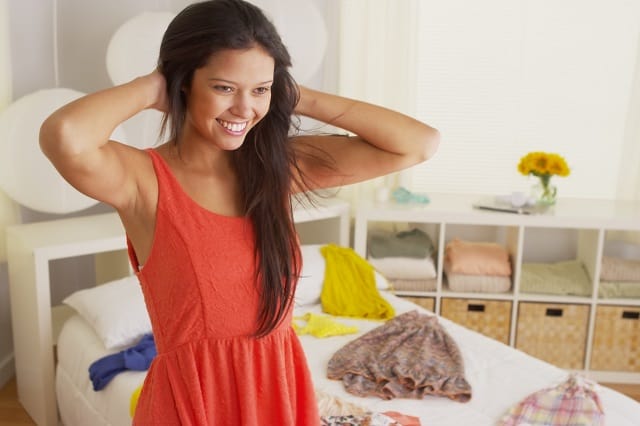 Get creative and make the most of each experience testing SHEIN clothes. Here are some ideas about how to make money trying out clothing. These ideas work for any brand – not just SHEIN!
1. Become a SHEIN Clothing Niche Site Creator
As a niche site owner, you can choose what type of content you want to publish. Dedicate your website to topics about SHEIN fashion, and get paid to blog by publishing content relevant to clothing.
Write reviews about different brands you've tried – like SHEIN – and make money with affiliate marketing. To help with startup costs, consider even trying on clothing in-store instead of purchasing a lot of new pieces. Take well-composed photos in the dressing room and then publish your reviews on your niche site.
Become an affiliate with your favorite brands and link to the clothing on a retailer's website while earning a commission for each item that sells through your unique link.
SHEIN's affiliate program offers a 10-20 percent commission on each sale. Join ShareASale to become a SHEIN product tester.
Order clothing through SHEIN and keep only the ones you love. Take pictures of each outfit you try, and send back the pieces that don't fit your style and body type. Share your honest opinion; even negative reviews will help your readers learn which outfits could be best for them.
2. Complete SHEIN Clothing Tester Jobs
Several companies – including SHEIN – pay members to review products like clothing, shoes, swimwear, and more. There is no guarantee that a SHEIN clothing tester job will be available, but you can sign up with product review companies to watch for those paid opportunities.
SHEIN offers its own free trial program to a select number of customers. Review the requirements and keep an eye open for SHEIN tester jobs right on the site while you shop.
Pinecone Research pays its members to review different products. It's free to join, and you can accept the testing invitations that align with your specific interests.
Opinion Outpost is another site that extends product testing jobs to its members. Watch for clothing-testing jobs to complete in your spare time.
Related: Is the $750 SHEIN Gift Card Real or Fake?
3. Become a SHEIN Influencer on Instagram
Becoming an influencer on Instagram is similar to blogging, but without the actual website. Build up your following and presence and start sharing your favorite SHEIN clothing finds. To earn money, you will need to nab brand sponsorships or set up affiliate on Instagram.
What Instagram now offers to all users is the option to add links to stories. Provide a link to the clothing you are promoting and tell your audience to use your special code at checkout. The company will pay you a commission for every sale made through your unique affiliate code.
Locate the SHEIN affiliate program on CJ.com, ShareASale, AWIN, and others. It's free to join, but you will need to have a small established social media account to have your account approved.
Related: Get Paid to Drink Coffee
KashKick is a great find for gig workers, offering many ways to make extra money doing what you enjoy. Try it out - it's free! Here are five easy ways to start earning money on the site:
Play games (up to $125 each)
Test apps (up to $125 each)
Buy lottery tickets (an easy $8)
Try popular brands (always changing)
Answer surveys (quick cash in minutes!)
4. Pin Your Favorite SHEIN Clothes on Pinterest
Pinterest is a visual search engine. The better the pictures, the more likely a user will be interested in clicking on your image and purchasing the clothing you share. Use the SHEIN affiliate program to link images of your favorite clothing to the source and make a sale.
You will earn a commission for each sale made using your affiliate link. Take photos of your favorite clothing with good lighting and unique poses before sharing them on Pinterest.
5. Start a YouTube Channel for SHEIN Clothing Lovers
Start a YouTube channel and perform live SHEIN clothing reviews on camera. Model your outfits for all your fashion-loving followers, and demonstrate the different ways of styling each piece.
Viewers enjoy seeing how clothing fits on real people versus just seeing it on a mannequin. Pose in front of an attractive background and put on a mini fashion show. Monetize your channel with ads, affiliate links, or paid sponsorships with other clothing brands.
Related: How to Get Free Nike Shoes
6. Become a Clothing Photographer for Brands
One of the most difficult aspects of selling clothing is the marketing process. Small clothing retailers need photographers who can capture the essence of their brand. A great photograph can sell just about any article of clothing as long as it reaches the right audience.
Using professional equipment, you could become the photographer and the model. Partner with small brands and demonstrate your photography skills. You could get free clothing and a handsome payment for the pictures you supply.
Other SHEIN influencers might also need your photography skills. Offer to meet up with them to photograph their next SHEIN haul if they aren't local to you, consider providing your photo editing skills, instead.
Related: How to Make Money Shopping Online and In Person
Other Clothing Affiliate Programs You Can Join for Free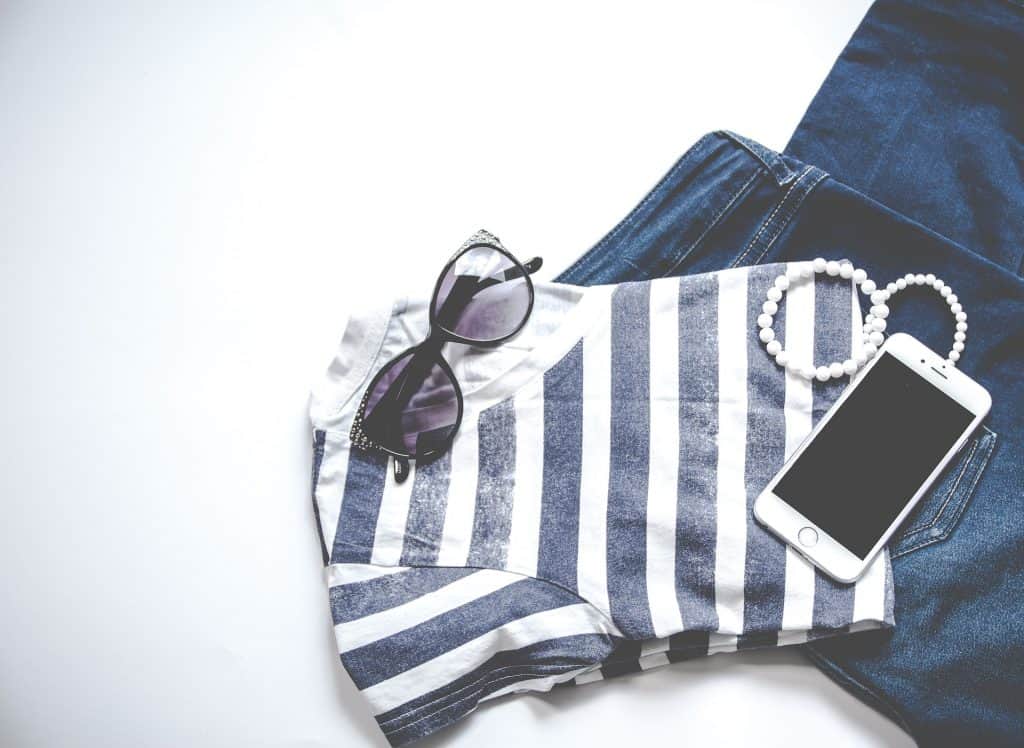 Affiliate marketing works by promoting a product and receiving a commission from any sales made from your recommendations. Although you will typically need to have a special link or code to share with others, depending on who you partner with, you can also enter into an agreement that doesn't require links.
Join ShareASale for free and sign up with many clothing sites, including those listed below
Amazon. Promote some of Amazon's many available clothing products and use affiliate links to generate sales. Different products will earn different commission percentages. It has its own affiliate program and can be applied to here.
Reebok. Reebok is a footwear and clothing company offering affiliates a 7 percent commission on all sales.
UrbaneBox. UrbaneBox pays $15 for every new subscriber who signs up for its men and women styling subscription box through your link.
My Lala Leggings. My Lala Leggings is a soft leggings company. Its affiliate program offers 25 percent commission on personal sales and 5 percent commission on tiered sales, if you build a team.
Teespring. Teespring is a graphic design hub that allows individuals to design and sell T-shirts, hoodies, leggings, and more. Affiliates can link to their favorite designs and earn a commission for each item that sells.
Dresslily. Dresslily is an online store featuring women's products like clothing, shoes, and accessories. Its affiliate program offers a 30 percent commission rate.
Related: Best Stay at Home Mom Jobs
Brands That Offer Clothing Product Tester Jobs
The following companies are almost always looking for clothing testers for their activewear selection, but they don't pay, and you might have to send the clothes back after reviewing them. But you can still take photos wearing the clothes and share affiliate links to the products sold on Amazon to your blog or Instagram account.
Related: 15 Places to Sell Clothes Online
You Don't Have to Settle with Just One SHEIN Clothing Tester Job
Try many of the options from the above list to eventually make a shopping hobby into a full-time income. You don't have to choose just one way to get paid to test SHEIN clothes. There are many ways in which you could become successful.
From SHEIN clothing tester jobs to affiliate marketing, and even social media influencing, it's not difficult to break into the clothing-testing world. You might have to step outside your comfort zone, but if fashion is your thing, you can definitely make this work.
Start small and work your way up with the different ways to make money by testing SHEIN clothes. Because pictures are what really make the sale, optimize your photo sessions to become a fruitful SHEIN clothing product tester.
Related: How to Get Paid to Drink Beer
---