How to Get Paid to Hunt Deer, Turkey, Pests, and More
The peace that comes with being out in nature is unmatched. Nature provides sustenance for all creatures including humans. We can hunt to provide food for ourselves and our families. When we are able to explore nature for all it has to offer, we gain a whole new appreciation for our surroundings.
To the people who do engage in hunting activities to feed their families, there are actually even more ways that hunting can benefit your life other than putting dinner on the table.
If you are interested in getting paid to hunt, you will be happy to know there are over a dozen ways to do so. The trick is finding the way that works best for your lifestyle. Learn all the ways you can make money hunting in this guide.
Our Popular Money-Making Offers
Sign up with each of the following companies to maximize your earning potential.
Trusted and legitimate
Passively pays you to use your phone
Free to join
Awarded in egift cards
$5 sign-up bonus
Pays to play games and watch videos
100s of other paid tasks
Awards cash
15 Best Ways to Get Paid to Hunt
Take a look at these actual hunting jobs that you can have to make money doing something you love. You will be happy to know there are more than just deer hunting jobs available.
1. Download the Big Buck Hunter App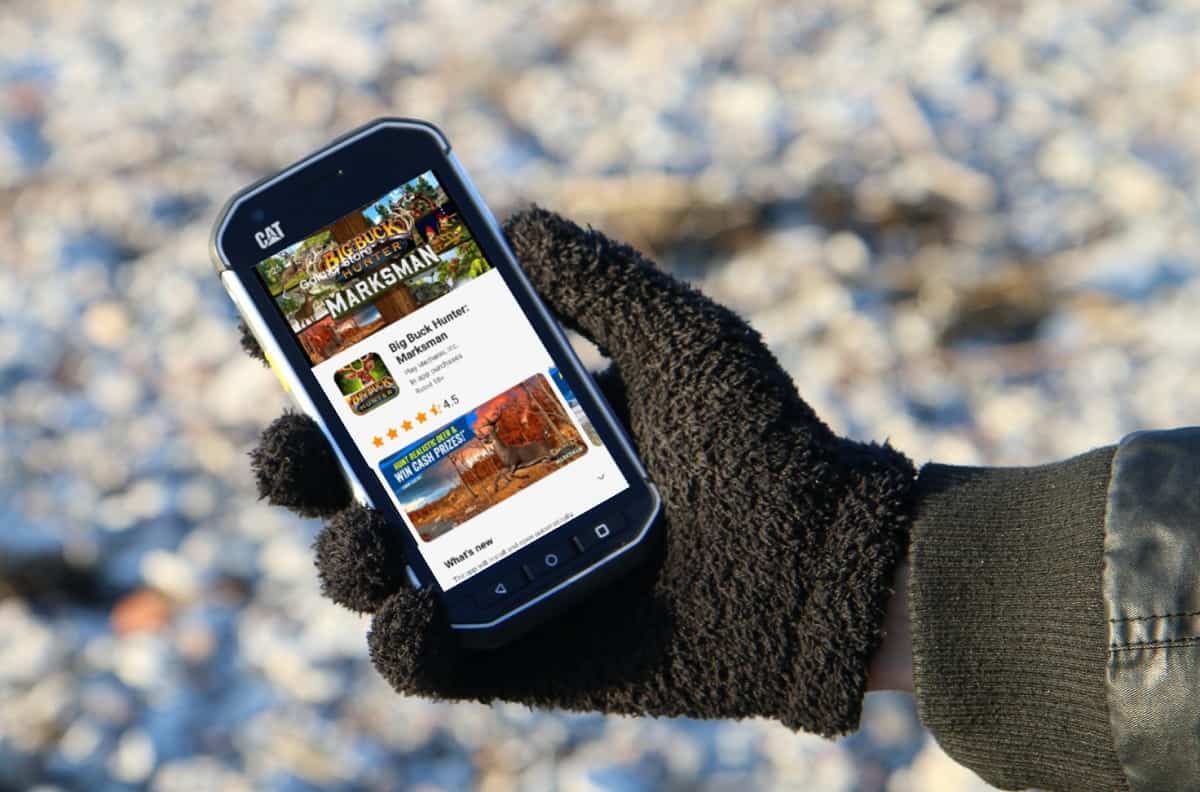 If you can't make it outside to go hunt, the next best thing is to get paid to hunt from your phone. You can play the Big Buck Hunter game on your phone and make money without having to actually leave your home. Or if you still prefer to go outside to hunt, you can take the game with you and play while waiting in the hunting stand.
Big Buck Hunter is available for Android and iOS users. It is like the classic arcade game, but with a little twist. Use your sharpshooting skills to compete against other players. Challenge your opponent to a hunting game with you. The best way to get the most points is to shoot far and accurately.
Big Buck Hunter is a mobile game powered by Skillz. When you win against other players, you can win real-world prizes. There are some states where prize tournaments are not allowed so be sure to check your state's status with the game first.*
Enter the Skillz promo code 2PlayFree and get a $10 FREE bonus with your first $2+ deposit, and an additional $5 bonus with your second $2+ deposit.
Not available for cash games in AZ, AR, CT, DE, IN, LA, ME, MT, SC, SD, and TN, but virtual currency is available.
Related: Play Other Skillz Games for Money
2. Become an Outdoor/Hunting Photographer
Take your photography skills with you on your hunting trips. Whether you are the one hunting or just tagging along, you can get paid to take pictures during the activities.
Snag some pictures of the hunters and get paid to hike through the woods. You can also grab some pictures of the beautiful fall foliage or snow-covered landscapes. Additionally, you can take shots of the animals you see.
As a photographer, you can sell those pictures from your own website to those who are interested in your style. You can also sell your photos to other online platforms. Also, consider selling your photos to businesses in your area that would be proud to display an artist from the neighborhood.
Related: How to Become a Photo Editor
3. Hunt Pests
This is probably not something that was on your mind, but you can get paid to hunt pests. Get a job in the pest control industry and suit up to hunt pests. Some pest control companies will pay more for individuals willing to get down and dirty with larger pests, such as raccoons, opossums, snakes, and other creatures that like to hide around people's homes and properties.
Be the hero for homeowners when you come to make their homes free from pests. Hunt pests, trap them, and make sure they never come back to that home.
Related: How to Get Paid to Live in a House
4. Get a Job as a Hunting Guide
Think of all the nature parks and hunting areas in your vicinity. Many hunters need guides to help them. This could be to teach them gun and hunting safety or to show them the best hunting spots.
As a guide, you would be an employee of the park or business that hired you. You would get paid to live in the wilderness while you hunt with those you are guiding.
Get $200+ in FREE Bonuses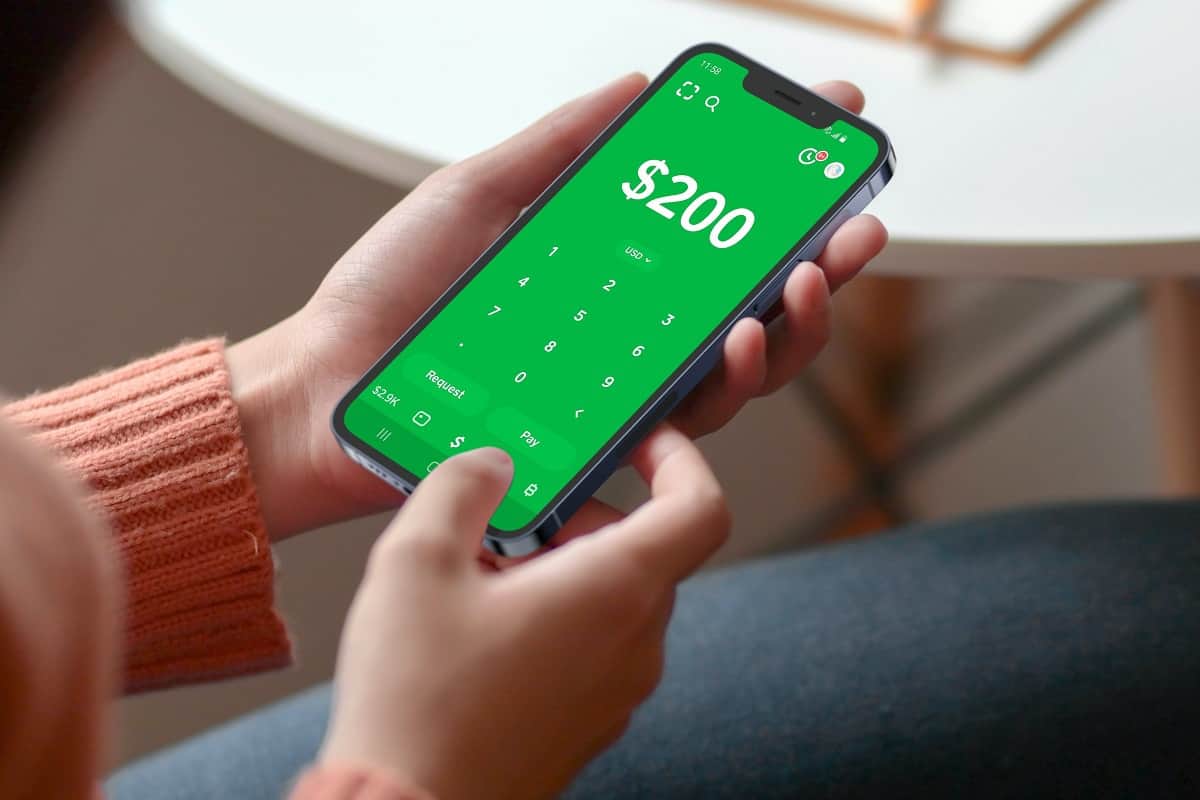 Swap $5 with a friend*
Invite friends to join**
Set up a direct deposit***
*Ask a friend to swap $5 with you through Cash App to activate the $5 sign up bonus.
**Get up to $30 for every friend who joins using your referral code.
***Deposits must equal $300+ within a 30 day period to activate the $100 and $50 cash Boosts.
Related: How to Make Money Camping
5. Start Your Own Hunting School Business
If you already have hunting experience and knowledge about doing it safely, then consider opening your own business to teach hunting to others. It is a dangerous activity that requires education to engage in properly. Your hunting school could be the exact resource new hunters need to start a new hobby.
Charge per session or consider having package deals that new hunters can come to you for a specified amount of lessons. You are the expert and students will pay for your expertise.
Related: Best Side Hustles for Men
6. Become a Hunting Filmmaker
Filmmakers make movies, shows, commercials, and any other productions they can dream of. Consider using your filmmaker skills to film hunting productions. Whether that be for hunting commercials or the next hit about a movie that takes place in the woods, you can make money hunting through film.
Connect with businesses that could use your material and sell them your film. Sign up on a project with a production company to be its filmmaker for hunting movies. There are several ways you can go about getting paid as a filmmaker with hunting movies.
Related: Get Paid to Watch Commercials
Best Ways to Get Paid to Hunt Online
Keep an open mind and consider how you can get paid to hunt online. The online space is booming with resources; don't miss your chance to join in on the hype.
7. Start Your Own Hunting Tips and Review Blog
Create a blog as a resource for hunters to go to for hunting tips. This blog can be dedicated to all things hunting like the best gear, tips for hunting safety, how to spot the perfect area to hunt, and much more. Keep content flowing consistently to continue bringing readers back to your page.
With blogs, you can incorporate affiliate links to products you refer to your readers. For each time someone makes a purchase using your link, you make a commission. You can also display ads on your posts to generate a more passive income. Ad views and clicks won't make you rich right away, but they will get some money in your pocket.
8. Create a Hunting YouTube Channel
Create a YouTube channel that is dedicated to all things hunting. Show your viewers what kind of hunting materials they should have to get the most out of their experience. Introduce them to weapon safety, take them live with you on hunting trips, and answer questions any of them post on your channel.
On YouTube, you can get paid by allowing ads to be displayed on your videos. Each viewer who watches your content is considered an ad view, which is something you can get paid for. Additionally, you can get paid even more when viewers click on those ads.
9. Become a Hunting Social Media Influencer
Use social media to your advantage and start promoting hunting products, accessories, and materials as a social media influencer. Grow your following and dedicate your social platforms to all things hunting related. Become the expert in the hunting space so that your viewers will trust, know, and like you. This will allow them to trust you enough to buy the products you promote, which will then earn you a commission.
Each time someone uses your special discount code or purchases through a link you share, you make money for promoting that company. Social media is one of the best marketing tools nowadays. Use it to your advantage.
Related: How to Get Paid to Ride Horses
Best Ways to Get Paid While Hunting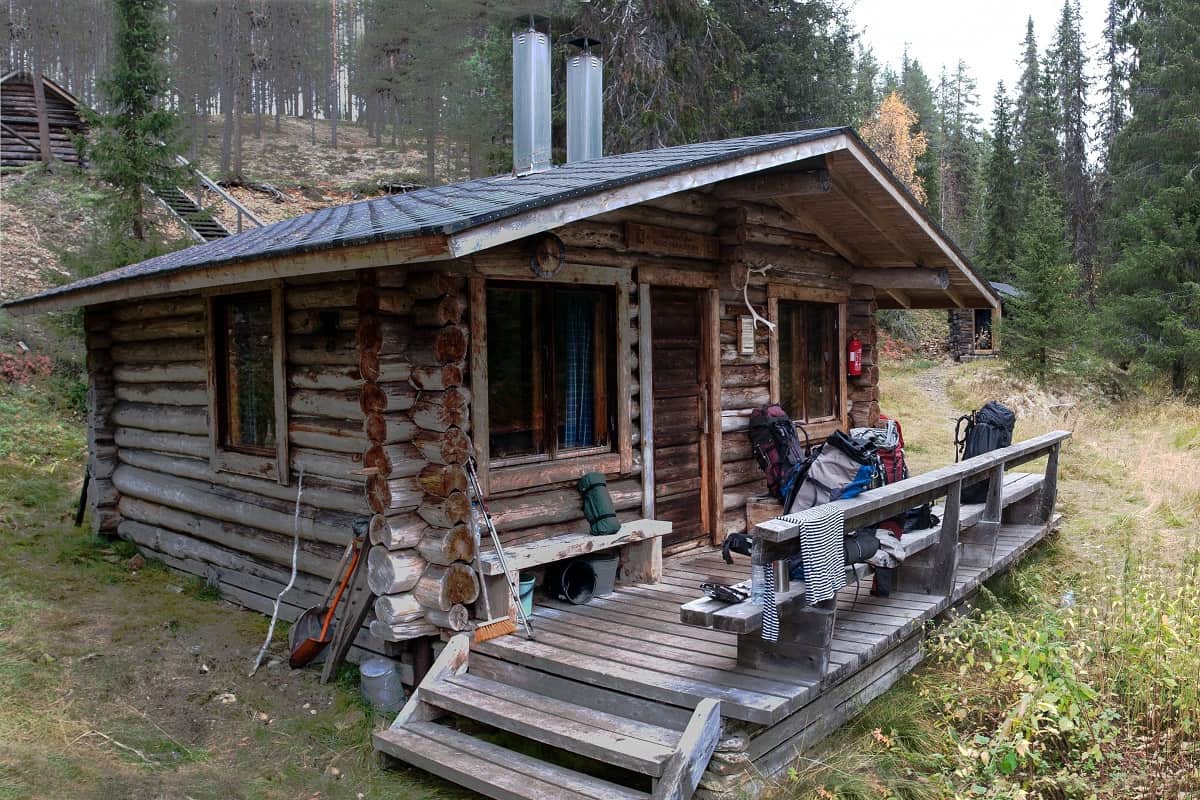 Going out to hunt isn't always action packed. Many times, you will find yourself having to sit and wait for prey so the following ideas are ways to get paid while hunting/waiting.
10. Join Opinion Outpost
Opinion Outpost is a member rewards site that allows people to make money in their spare time doing things like taking surveys. While you're hunkered down waiting for Bullwinkle, consider taking surveys to pass the time and make money.
You can sign up for a free account with Opinion Outpost and start taking surveys right away. Opinion Outpost rewards you with points for each survey you complete. Turn those points into money by cashing out through a PayPal deposit or a gift card to Visa or Amazon.
Related: Opinion Outpost Review
11. Proofread in Your Tree Stand
Take some work along with you while you are out hunting. After you're settled in your tree stand, take out your phone and proofread for clients while you wait. You don't need internet access to proofread on your phone.
Create a draft in a note-taking app then copy and paste your client's work before you head out to hunt. You can also choose to print out the material beforehand so that you have a physical copy with you that you can make notes on.
If you haven't yet begun your proofreading career, consider joining Caitlin Pyle's free webinar as a starting point to get insight into how you can become a proofreader. Make money hunting while proofreading for clients.
Related: How to Get Paid to Read
Other Ways Hunters Can Make Money
You don't have to physically hunt to make money as a hunter. Consider these other four ways that hunters pad their income.
12. Flip Hunting Gear
As with nearly every product, material, or item out there, you can surely find something for hunting that is gently used and then flip it for even more than you purchased it for. Whether that be boots, camo, knives, or weapons, there are other hunters out there who would be willing to purchase gear from you.
This could be as simple as going through your own gear to sell items you no longer use. Maybe you could find items at a flea market and sell them for a higher price. Don't throw things away; clean them up and resell them for extra money.
Related: How to Start a Dropshipping Business
13. Upkeep Hunting Land for Others
Some landowners head away for a season or a vacation. Take the opportunity to upkeep their hunting land for them in their absence. Additionally, you might be able to make this a full-time gig if the landowner would prefer to hire out this task and leave it to you to upkeep year round.
Charge by the hour or request a monthly salary for your service. This job could entail ensuring the property lines are visible, proper signage posted, and recognizing if maintenance is needed for fallen trees. There is quite a bit that goes into managing a property.
Related: How to Sell Plants Online
14. Flip Hunting Land
Buy land in your area and then flip it for a higher price later on. Some land might need help with maintenance, flooded areas, or just overall cleanup of debris. Do the work, put in the time for land to appreciate in value, and then sell it off to other hunters. You could be responsible for creating one of the most beautiful hunting grounds in the area.
15. Rent Out Your Land to Other Hunters
Instead of selling your land, you could also rent it out to other hunters for them to use when they want to hunt. Charge a daily fee or a season pass for them to use the property. You can also rent out the land on a monthly basis for hunters to use as their own place to go hunting whenever they choose.
Related: Neighbor Review: Rent Out Your Storage Space
Deer Hunting Jobs Aren't the Only Way to Get Paid to Hunt
From hunting pests to creating a blog and even flipping gear, there are more ways hunters can get paid these days that go beyond deer hunting jobs. The key is to find which of the ways works for you. You don't have to choose just one way to get paid to hunt; choose several from this list to really maximize your earnings.
Hunting is something people have been doing for a living for thousands of years. There are many resources now that make hunting more profitable and sustainable for life. It's all about finding your way in the hunting world to make money in nature.
Related: How to Start a Worm Farm for Profit