15 Legit Ways to Get Paid to Refer Friends to Sites and Apps
We foster relationships with brands we use and trust. The testimonials on our site represent real experiences, but they don't guarantee you'll achieve similar results. When you make purchases through our links to our partners, we may earn a commission. Your support helps us continue this work. You can read our full disclosure here.
Start referring your friends and family members to the sites and apps you love, and earn some money in the process.
Referral programs no longer work as easily as they used to. Once upon a time, you could post your referral link on Facebook and if someone used it, you would make a referral bonus or commission. Gone are those hassle-free days. Sites have grown to become a little more complex.
Earning money to refer your friends isn't such an easy gig anymore, but if you are interested in learning how to get paid for referrals, then follow the tips laid out in this list.
Tips to Actually Get Friends to Sign Up
Use the Site Yourself
There's no better way to refer a friend to a new site than to have personal experience using it. Put in the time to understand how a site or app works, and share any tips or tricks that you genuinely have from actually using that site. Give your friends a little sneak peek into how they, too, can benefit from joining a program you enjoy.
Related: How to Get Free Gas Cards
Share Helpful Guides That Answer Real Questions
Put together a guide that answers frequently asked questions and share it with future referrals. Answering real questions people have about the site will allow your friends and family members to feel more confident about your recommendations and encourage them to take action.
Provide Honest Feedback
It can be tempting to share only the positives about a site when you want to make money from a referral bonus, but people can see right through that technique.
You have to be willing to provide honest feedback. No sites are 100 percent perfect. Share both the good and the "needs improvement" information with your friends and family members when you are referring them to different sites.
Look for Programs That Benefit Both Parties
My favorite refer-a-friend programs are the ones that offer a bonus for both the referrer and the referral. It doesn't seem fair for me to get paid to share links with friends, but those friends don't actually receive any kind of incentive for signing up.
15 Ways to Get Paid to Refer Friends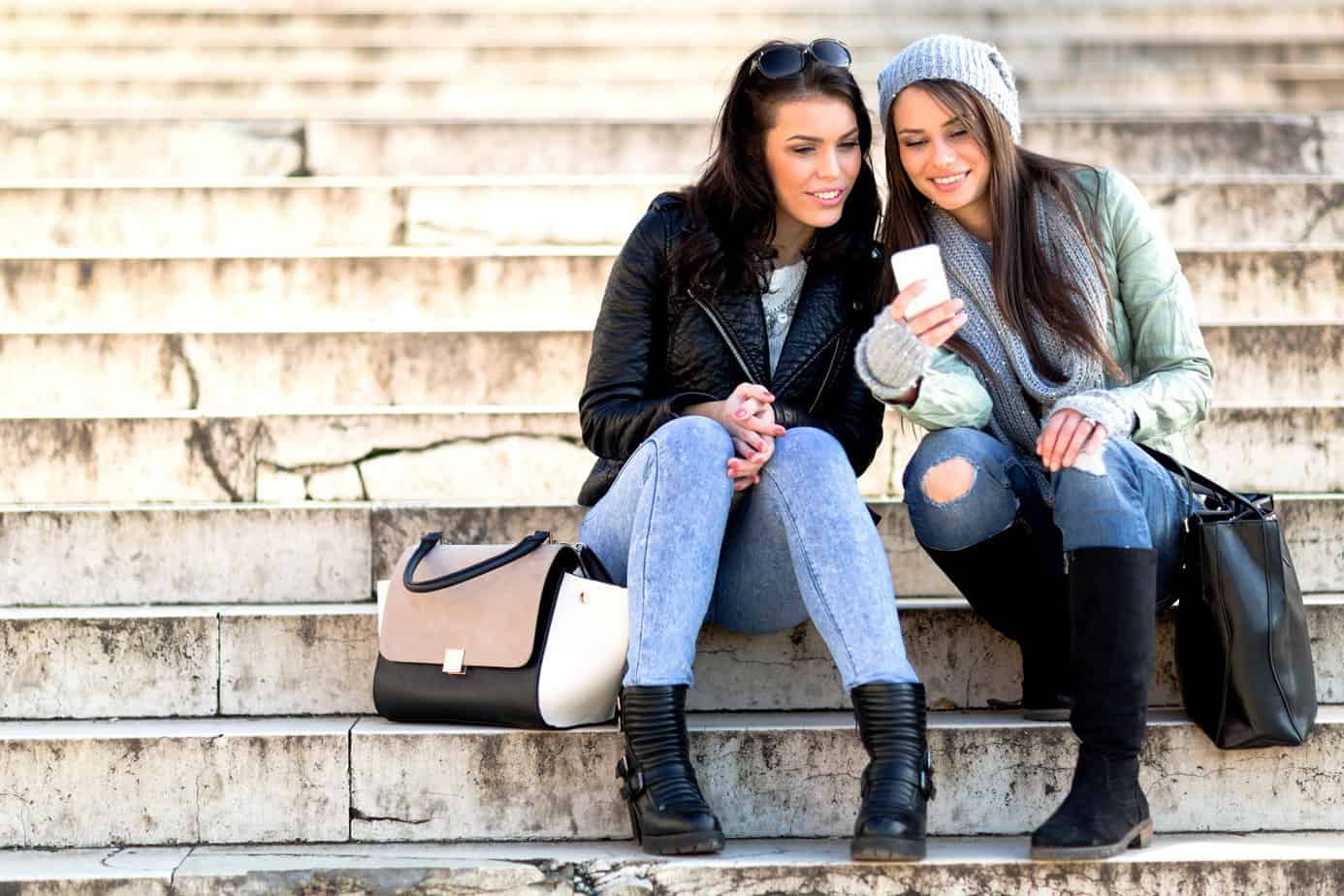 1. Swagbucks
The members-only rewards site Swagbucks allows users to complete tasks in exchange for points that can be exchanged for prizes like free gift cards to Starbucks, Target, or PayPal.
There is no limit to how much you can earn to get paid to refer friends on Swagbucks. You can actually make money several times from the same referral. You will receive 10 of your referrals' earnings as long as those individuals earn by way of Swagbucks' Shop, Watch, Play, Answer, and Discover features. As the referrer, you will continue earning from your referral as long as he or she is a Swagbucks member.
2. InboxDollars
Use the InboxDollars site to make extra money on the side. You won't be able to completely replace your income, but a little bit of extra money in your pocket is better than none!
Use InboxDollars to make money by answering surveys, playing games, printing coupons, and more. Redeem your earnings for prizes like gift cards to Target, Sephora, and Amazon.
You will receive a $1 bonus for the first five friends who join through the InboxDollars referral program using your code. You can earn an additional 30 percent in referral bonuses from unlimited referrals on their qualified earnings.
3. Cash App
Use Cash App free money code NMXPRV7 to get an INSTANT cash bonus! Just swap $5 with a friend through the app to qualify.
Cash App's referral program offers a legitimate opportunity for its users to earn money by referring friends to the platform. The process is straightforward and transparent. You will be given a unique referral code when you sign up for Cash App. Share this code with friends, family members, or any acquaintances who haven't yet signed up for Cash App.
Anyone who uses your code to sign up becomes a referred user. To qualify for the referral bonus, that person must send at least $5 to another Cash App user within 14 days of signing up. This payment could be to a friend, family member, or even a business.
When that new user completes his or her first transaction, both you (the referrer) and the new user will receive a cash bonus. The bonus is typically $15 for you and $5 for your friend, but promotional offers may vary. This referral program not only incentivizes existing members to bring in new users, but it also rewards new members for joining the platform.
Related: Get Paid to Help Others Online or In Person
4. Sofi
Many users take advantage of SoFi to host their checking and savings accounts. This online bank will help you keep track of your spending and make financially healthy decisions for your future. Use Sofi to save, invest, and earn.
The Sofi referral bonus is one of the few that gives users $100 to refer a friend. Share your code with others, and you will be paid once they open their own accounts and set up direct deposit. Additional promotions are also occasionally offered. Keep an eye out for more ways to refer and earn through SoFi.
5. Robinhood
Robinhood is a great option to use to invest in stock without the large price tag. Use Robinhood to purchase shares of stock, investing as little as $1.
As a Robinhood member, you can earn up to $1,500 in gift stocks each calendar year. Spread the word as often as you can to really amplify your earnings.
6. Skillz Inc.
Skillz Inc. is an online platform used to house mobile games. The most popular offering this site offers gamers to play for real money is Blackout Bingo. Simply play games and earn real money when you win against other players. Cash out your rewards via a secure withdrawal to PayPal (international) or a check sent to your home address (United States).
Take advantage of the referral program by sharing your special code with your friends and family members and earning free bonus cash. Your referrals must use your specific code to create their accounts and make a deposit into Skillz. You will both be rewarded with bonus cash after the deposit is completed. There is no limit to how many friends you can refer.
Enter the Skillz promo code APget5 and get FREE bonus cash with your first $5+ deposit.
7. Rakuten
Rakuten helps people save money on their everyday purchases. Do all of your usual shopping through this site to start earning. More than 3,500 stores have partnered with Rakuten to help save you money. When you make a purchase through Rakuten, the site will be rewarded with a commission. Rakuten will then pay you a portion of that commission with cashback opportunities.
Get paid to refer friends to Rakuten and make $30 per referral. Share your unique link with friends and family members. Once they join using your link and spend at least $30, each of you will receive a $30 bonus. Repeat this process as many times as you want.
8. Ibotta
Many people use the popular Ibotta app to save money on their grocery purchases. New deals are added every week, helping you get money back on items you already need.
Check your Ibotta app before you go shopping, to take advantage of items that may be eligible for cash back. Deposit the money you got back on your purchases directly into your bank account once you meet the $20 minimum withdrawal amount.
You will earn $20 when your referrals create an Ibotta account. They must redeem an offer before you can get your bonus.
9. Fundrise
Fundrise is a well-known platform used for investing. Become part of asset acquisition by investing in real estate at a fraction of the normal price. Join with others on an investment opportunity and split the cost, while redeeming many benefits at the same time.
Use the Fundrise Invitation Program to invite your friends to join you. Each referral who creates a qualifying new account will earn you a bonus. Fundrise will credit you with a certain number of shares based on your sharing level. You will earn $25 for your first referral, and can receive up to $100 per successive referral.
10. Drop
Drop app gives members points for shopping with its partnered brands. You must link a debit or credit card in order to earn.
Find deals on Drop and use your linked card to make those purchases. Your account will be credited with the appropriate points, which you can then exchange for gift cards to stores like Target, Sephora, Starbucks, and Amazon.
Earn 1,000 points to refer friends to Drop. You will be rewarded once your referrals create an account using your unique link and earn their first 1,000 points. Drop puts a 10-referral limit on all accounts.
11. Respondent.io
Respondent.io is a research-based market platform that connects companies with participants who answer questions about their products or services. Businesses rely on consumer feedback to help them enhance their products.
As a Respondent.io member, you can refer friends to create their own accounts. You will receive a $20 referral bonus when your referral earns at least $75 from his or her activities on the platform. Share your unique link in order to get credited.
Related: How to Become a Respondent
12. Chase Marriott Bonvoy Credit Card
There is no better reward than a free vacation. Earn exactly that with the Chase Marriott Bonvoy credit card. You will earn points for each dollar you spend; exchange them for free nights at Marriott. You will earn points – and therefore more free nights – faster when you use your card to make purchases at participating hotels.
Members can earn up to 200,000 points each year by referring friends and family members to this program. Referrals need to be approved for a credit card with Chase, even if that credit card is different than yours. You will earn as long as they use your unique sharing code.
13. Raise
Raise helps people sell their unused gift cards for actual cash. You can also purchase gift cards for less than face value. Save money by searching the site for gift cards in which you are interested. You will receive a $5 bonus for each person you refer to Raise. Your referral will also get a $5 bonus.
14. Greenlight
Greenlight is the ultimate debit card for kids. Use this system to help teach your minor how to save and spend money responsibly. Give your kids an allowance and show them how to manage their money now so that they can grow up with a healthy financial mindset.
Invite your friends and family members to join Greenlight and earn $30 after they pay their first monthly fee. You as the parent can make the referral, or your teens can refer their friends and earn that money for themselves. Each member can make up to $600 per calendar year.
Related: Greenlight Card Review
15. Slice the Pie
Make money on Slice the Pie by sharing your opinion on new music files. The better your reviews, the more you can earn. You will make money for each review you complete on the site. Share your unique link with friends and family members and receive a bonus for each person who signs up.
It Pays to Have Friends
It really does pay to have friends, especially when you can earn money to refer them to the programs listed above. Your friends will get to experience a new site, and you will earn some extra money in your pocket when they sign up for an account.
Continue sharing the news when you find sites and referral programs that you love. Referring others allows you to help introduce them to even more beneficial opportunities. True friends don't let friends earn alone. Let them join you in collecting extra money, and help each other thrive.
Related: Places to Sign up And Get Money Instantly
---
We appreciate the time you've spent reading this post and your interest is not lost on us. Your thoughts, questions, or experiences related to the topic are most welcome. Each comment adds strength to our community. We ensure every comment receives our attention, and we take the time to provide thoughtful responses. Once again, thank you for being a part of this conversation. Click here to leave a comment.