15 Legit Ways to Get Paid to Refer Friends to Sites and Apps
One of my favorite sites, KashKick, offers tons of ways to earn real cash online. If you're not already a member, give it a shot! Here are five things you can do to make easy money on the site:
Play games (up to $125 each)
Test apps (up to $125 each)
Buy lottery tickets (an easy $8)
Try popular brands (always changing)
Answer surveys (quick cash in minutes!)
It's such a pain when you are expecting to get paid to refer friends to a new site or download an app and nothing happens. What was supposed to be the easiest way to make money quickly became the biggest waste of your time. If this has happened to you recently, it's not you; it's the app/site.
Referral programs no longer work as easily as they used to. It used to be you could post your referral link on Facebook and if someone used it, you would make a referral bonus or commission. Gone are those hassle-free days. Nowadays, sites have become a little more complex.
Getting paid to refer your friends isn't easy anymore. If you are interested in learning how to get paid for referrals, then follow the tips laid out in this list.
Our Popular Money-Making Offers
Sign up with each of the following companies to maximize your earning potential.
$10 sign-up bonus
Pays to take surveys, complete offers, shop online, and much more
100s of other paid tasks
Awards cash and gift cards
$5 sign-up bonus
Pays to play games, watch videos, answer polls, and much more
100s of other paid tasks
Awards cash and gift cards
Tips to Actually Get Friends to Sign Up
If you actually want to get paid to refer friends without sounding salesy or overly passive, you are going to need to first understand the rules of the program you are referring them to. For example, some sites won't pay until your referral completes a specific task like spending $5 on the site.
Whatever the site wants to happen before it pays you your bonus, it's important you relay that information to your friend so that you can get your benefit. Otherwise, your referral might just think that creating an account is enough. Unfortunately, it's not that easy anymore. Use the following tips to increase your earnings.
Use the Site Yourself
What better way to refer a friend to a new site than to have personal experience using it? Anyone can go look up information about the site to understand how it works. But if you genuinely have tips to share based on actually using the site, that is information only you can give. Give your friends a sneak peek into how they can benefit from the site as well.
Related: How to Get Free Gas Cards
Share Helpful Guides That Answer Real Questions
Answer new user questions in a guide so that you can share them with future referrals. If you can answer real questions people have about the site, then you are going to get someone to actually take action if they feel confident about the site you are recommending.
Provide Honest Feedback
It's easy to share only the positives about a site when you want to make money from the referral bonus. However, people can see right through that. They know when you are just trying to "sell" them into something because it comes across as less genuine.
You have to be willing to provide honest feedback. There is no site out there that is 100% perfect. Share the good and the "needs improvement" information with your friends when you are referring them to different sites.
Look for Programs That Benefit Both Parties
My favorite refer-a-friend programs are the ones that offer a bonus for both the referrer and the referral. For example, if I get paid to share links with friends, but those friends don't actually receive any kind of incentive for signing up, it seems a bit superficial to me. But if I share programs that offer a bonus for my friends as well, it's much more beneficial for them to get started!
15 Ways to Get Paid to Refer Friends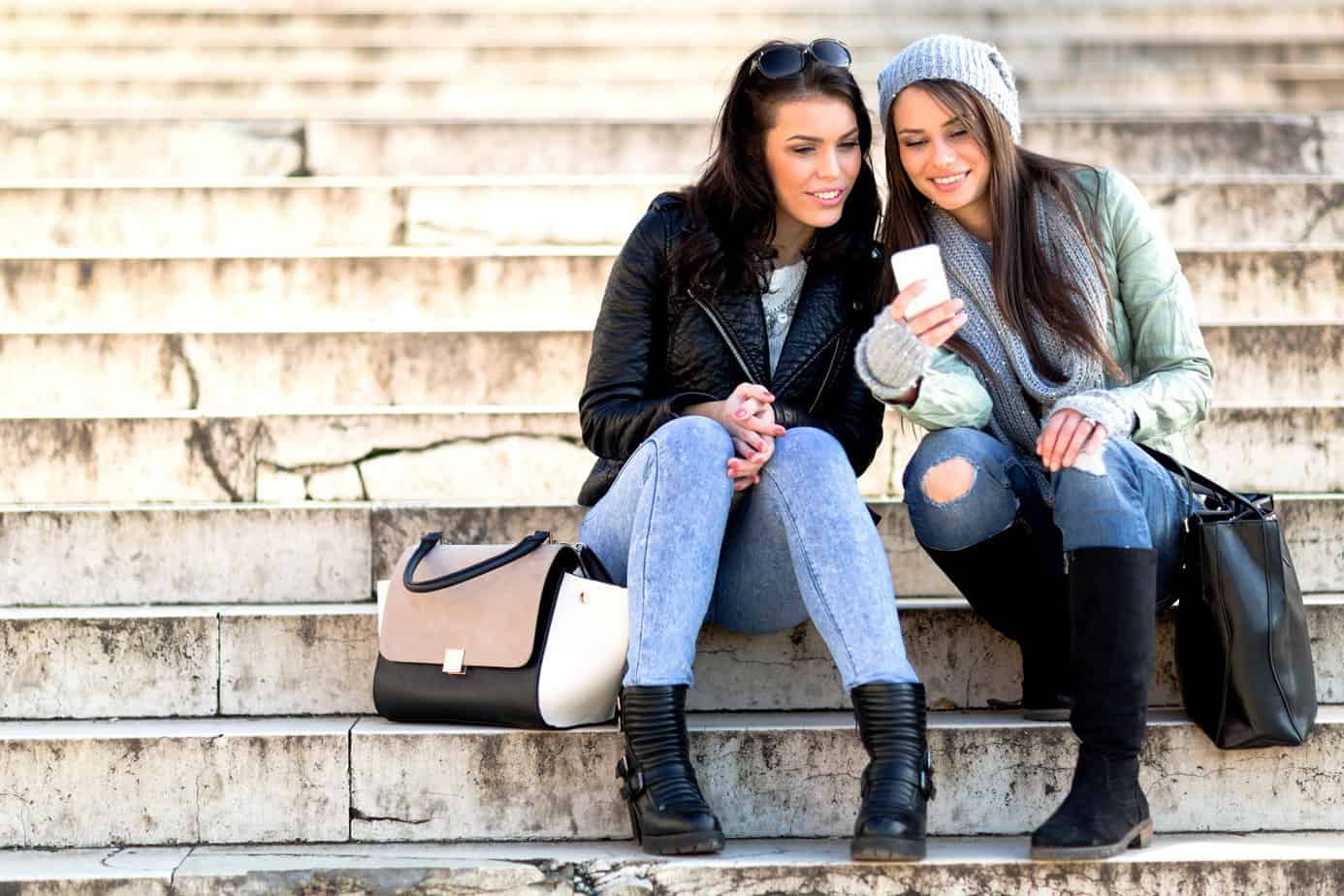 Earn money by referring friends to the following sites. Some of the sites might say you can earn $20 per referral while others may say you can refer a friend and get $100.
1. Swagbucks
Swagbucks is a popular and well-known members-only rewards site. Members can use the site to complete tasks in exchange for points that can be redeemed for prizes like free gift cards to Starbucks, Target, or PayPal. Swagbucks has been paying members since 2008, proving it is a trustworthy site.
To get paid to refer friends on Swagbucks, you will be happy to know there is no limit to how much you can earn. You can actually make money several times from the same referral. You will get 10% of the referral's earnings so long as that person earns by way of Swagbucks Shop, Watch, Play, Answer, and Discover features. As the referrer, you will continue earning from your referral for as long as they are a member of Swagbucks.
2. InboxDollars
InboxDollars is a site used to make extra money on the side. This isn't a site that is used to replace your income completely. However, some extra money in your pocket is better than none.
With InboxDollars, you can make money by answering surveys, playing games, printing coupons, and more. Earn actual money for those tasks that you can redeem for prizes like gift cards to Target, Sephora, Amazon, and more.
InboxDollars offers a referral program. For the first five friends who join using your code, you get a $1 bonus. However, you can earn an additional 30% in referral bonuses from unlimited referrals on their qualified earnings.
3. Honeygain
Honeygain is a site that uses your data from surfing the internet. It's an easy way to make money passively doing something you are already doing each day
Allow Honeygain to access your internet connection for research purposes. You will get paid for the information. On average, users can make up to $55 extra per month that they receive through PayPal.
Refer others to Honeygain and get 10% of their daily earnings. You can get paid as soon as your referral allows Honeygain access to their IP address.
Related: Get Paid to Help Others Online or In Person
4. Sofi
SoFi is a popular site for hosting your checking and savings accounts. It is an online bank that helps you keep track of your spending and make financially healthy decisions for your future. Use Sofi to save, invest, and earn.
The Sofi referral bonus is one of the few options to refer a friend and get $100. Share your referral code with friends. Once they open their own accounts and set up direct deposit you will be paid for your referral. Additional promotions are offered as well. Keep an eye out for more ways to refer and earn through SoFi.
5. Robinhood
Robinhood is a great option for investing in stock without the large price tag. With Robinhood, you can buy shares of stock, meaning you can invest as little as $1. Robinhood helps level the playing field by giving everyone a chance to invest.
As a Robinhood member, you can get up to $1,500 in gift stocks each calendar year. That's quite the bonus! Spread the word as often as you can to really amplify your earnings. Stocks are a great way to secure your financial future.
6. Skillz Inc.
Skillz Inc. is an online platform used to house mobile games. The most popular game that players play for real money is Blackout Bingo. Simply play games and win real money when you win against other players. You can receive your rewards with a secure withdrawal to PayPal (international) or a check sent to your home address (US).
With the referral program, you can share your special code with your friends for free bonus cash. Your friend will have to use your specific code to create their account and make a deposit into Skillz. You both are rewarded with bonus cash after the deposit is completed. There is no limit to how many friends you can refer.
Enter the Skillz promo code APget5 and get FREE bonus cash with your first $5+ deposit.
Related: How to Use a Blackout Bingo Promo Code
7. Rakuten
Rakuten helps people save money on their everyday purchases. Do all of your shopping for clothes, shoes, home décor, and more. There are over 3,500 stores that have partnered with Rakuten to save you money. When you make a purchase through Rakuten, it is rewarded with a commission. Rakuten then pays you a portion of that commission with cashback opportunities.
You can get paid to refer friends to Rakuten and make $30 per referral. Share your unique link with friends. Once they join using your link and spend at least $30, each of you gets a $30 bonus. Repeat this process as many times as you want.
8. Ibotta
Ibotta is a popular app people use to save money on grocery purchases. Every week, new deals are added to help you get money back on items you need such as milk, cheese, bread, and even specialty items.
Check your Ibotta app before you shop to take advantage of items that may be eligible for cashback. The money you get back on purchases can be directly deposited into your bank account once you meet the $20 minimum withdrawal amount.
Each person you refer who creates an Ibotta account can earn you $20. The person you refer must redeem an offer before you can get your bonus.
More Popular Money-Making Offers
Earn more money in your spare time with these reputable companies.
Free PayPal cash
Paid surveys and web searches
Earn easy cash back
Get paid directly to your PayPal
PayPal, Visa, Amazon, etc.
Pays you to do NOTHING (with SJ Pulse)
Simply install the software
Participate in paid surveys & studies
9. Fundrise
Fundrise is a well-known platform to use for investing. You can become part of asset acquisition by investing in real estate at a fraction of the price. Join in with other investors on an investment opportunity and split the cost while being able to redeem many benefits.
Use the Fundrise Invitation Program to invite friends to join. Each person you refer who creates a qualifying new account earns you a bonus. Fundrise will credit you with a certain number of shares based on your sharing level. For your first referral, you get $25 and can earn up to $100 per referral after that.
10. Drop
Drop app rewards you in points for shopping with its partnered brands. You must link a debit or credit card in order to earn.
Find deals on Drop and use your linked card to make those purchases. Your account will be credited with the appropriate points. Use those points toward gift cards to stores like Target, Sephora, Starbucks, Amazon, and more.
You can earn 1,000 points to refer friends to Drop. Once they create an account using your referral link and earn their first 1,000 points, you will be rewarded. There is a limit of 10 referral bonuses that you can receive.
11. Respondent.io
Respondent.io is a research-based market platform that connects companies with participants to answer questions about their products or services. Businesses rely on feedback from customers to enhance their products.
As a Respondent.io member, you can refer friends to create an account as well. You will receive a $20 referral bonus when your referral earns at least $75 from their activities on the platform. Make sure you share your unique link to get credit.
Related: How to Become a Respondent
12. Chase Marriott Bonvoy Credit Card
There is no better reward to get than a free vacation stay. You can earn exactly that with the Chase Marriott Bonvoy credit card. For each dollar you spend, you earn points that can be redeemed for free nights at Marriott. You earn points faster when you use your card to make purchases at participating hotels, which means you can earn free nights faster.
Members can earn up to 200,000 points each year by referring friends. Referrals need to be approved for a credit card with Chase, even if the credit card they get approved for is different from yours. So long as they use your unique sharing code, you will earn.
13. Raise
Raise helps people sell their unused gift cards for actual cash. You can also purchase gift cards for less than face value. Search for gift cards that you are interested in buying and save money. For everyone you refer to Raise, you get a $5 bonus. Your referral will also receive a $5 bonus.
14. Greenlight
Greenlight is the ultimate debit card for kids. Teach your minor how to save and spend money responsibly. Give them an allowance and help them understand what money management is now so that they grow up with a healthy mindset around finances.
Invite friends to join Greenlight and earn $30 after they pay their first monthly fee. You as the parent can refer or your teen can also refer their friends and earn that money for themselves. You can earn up to $600 per calendar year.
Related: Greenlight Card Review
15. Slice the Pie
Make money on Slice the Pie for sharing your opinion on new music files. You can earn for every review you complete on the site. The better reviews you write, the more you can earn. Share your special link with friends and get a bonus for each person who signs up.
It Pays to Have Friends
It really does pay to have friends, especially when you can get paid to refer friends to sites that pay you. Your friends get to experience a new site that could help them and you get paid for them to sign up for an account. It's a win-win situation all around.
Continue sharing the news when you find sites and referral programs that you love. Referring others means you are opening their eyes to more opportunities for things that can benefit them. True friends don't let friends earn alone. Collect extra money together and help each other thrive in this world.
Related: Places to Sign up And Get Money Instantly
---