25 Best Things to Sell to Make Money Online or in Person
We foster relationships with brands we use and trust. The testimonials on our site represent real experiences, but they don't guarantee you'll achieve similar results. When you make purchases through our links to our partners, we may earn a commission. Your support helps us continue this work. You can read our full disclosure here.
It seems like you can buy anything online these days. No matter the need, the internet seems to have exactly what you're looking for to make life convenient. That's why so many people are looking for ideas on things to sell to make money.
Selling online is easy for the buyer and seller. There is no in-person negotiation and purchases can happen quicker, meaning you get your money faster and the buyer gets their product quicker. It's a win-win for both sides. It's also a lucrative business to get into if you know what things to sell.
If you are someone looking to create a business from home or just make some extra cash, consider what you can sell to make money. The possibilities are endless, but your research into what will actually sell will make the difference. This guide has done the work for you and has the answer to your questions about selling things online to make money.
25 Things to Sell to Make Money
Everyone will have different things they are interested in selling. Find something that speaks to you here so that you know what is the best thing to sell to make money.
1. Books
Take a look at your book collection and sell books that you are no longer interested in reading. Sell them on eBay, through Facebook Marketplace, or set up your own Etsy shop.
Take a stroll through second-hand stores and buy books that you can later sell for a profit. Books are a way of keeping the knowledge going and they can always be purchased as gifts or as a learning tool.
ZenArbitrage is a resource you can try for free to see if book flipping is right for you. It's a complete business-in-a-box solution for people who want to get started making money right away. It will teach you how to find cheap books and resell them for a profit, and it provides the tools to nearly automate the process.
Related: How to Get Paid to Read Books
2. Printables
If you're familiar with printables then you know the value they can bring to everyday life.
From daily to-do lists to coloring pages for kids and grocery lists, printables are popular things to sell to make money from home. Spend some time in the beginning creating fun, engaging, and valuable printables that will make you money over and over again.
The beauty of printables is that you don't have to do much work after the initial creations. Post them for sale and people can purchase them from you at any time to download on their computer or smartphone. Sources like this free ebook by Gold City Ventures can help you get started with printables. The ebook shares tips and advice on the best printables to sell based on the season of the year so that you can maximize your earnings.
Related: Get Paid to Color
3. Used Clothing
Seasons come and go, which is typically when clothes go out of style. However, one person's trash could be someone else's treasure so use this to your advantage.
Purge your home of unwanted clothing items and sell clothes online. This is a big money maker, especially if you have kids' clothes to sell. Wash them and remove any stains if possible before listing them for sale. In the description, include details that a buyer could read and envision themselves wearing the item.
Additionally, used clothing items are things you can buy and sell to make money. Buy second-hand items at local shops or through neighborhood garage sales and flip them for a profit.
Related: Things for Kids to Sell at School
4. Slogans
Those catchy slogans you see on ads, t-shirts, hats, and other apparel all come from someone. That person actually got paid for that slogan, which means you can too.
If you're someone who can come up with unforgettable phrases, then you can get paid to write slogans. There are some businesses that thrive on memorable slogans for their marketing purposes. Just think of all the slogans that got stuck in your head over the years.
When people see a slogan over and over, it helps them remember the business associated with it, which later triggers them to call or buy from that business for a specific need. Additionally, people just like to buy items that have catchy phrases on them as well for their own enjoyment. There is no limit to how many slogans you can create and get paid for.
5. Photos
Use your imagination to capture pictures that others would want to buy.
There is no right or wrong answer to the kind of pictures you can sell because there is an audience for nearly every type. You can be a designated photographer for businesses, sell pictures on your own online shop, or sell your pictures directly to an online source. The sky is the limit.
There are many ways you can get paid to take pictures. Find the way that fits your style best and sell your pictures for a profit.
Related: How to Become a Private Photo Editor
6. Receipts
You may have heard of how to get paid to upload receipts. This is an extremely easy way to make money and doesn't require much of your time to complete.
Think of all the purchases you make on a weekly basis such as groceries and clothing items. Those receipts could put money back in your wallet just by uploading them to an app. A few dollars here and there can make all the difference in your monthly budget.
7. Your Advice
You read that right! Advice is part of the things to sell to make money.
We all experience different things which then gives us unique perspectives. Couple that with some education and you've got yourself some credibility. Use those experiences and education to give advice to others.
Get paid to give advice through various opportunities. Find the avenue that works for you and make money for your knowledge.
8. eBooks
eBooks are simple for readers to download and have right at their fingertips. There is no shortage of book ideas and the different genres out there make it easier to create books that will sell. Consider trying your hand at creating eBooks for money and generate a passive income.
eBooks take some time in the beginning to create, but can be lucrative. Readers can buy your eBooks whenever they want, meaning you don't have to constantly be present to make the sale happen.
eBooks can be created for a variety of purposes such as "how to" guides, inspiration, religion, or just pure entertainment. If you have a story, you'll most likely have an audience. Create more than one eBook and start selling.
Related: How to Set up A Shopify Store
9. Gaming Accessories
Gamers tend to need new accessories or gear frequently, which can be a bit of a money hog. Consider selling your unused gaming accessories instead of letting them sit around collecting dust.
While the latest and greatest in gaming gear is desired, not everyone can afford to make those big purchases, especially young gamers. They may benefit from your used gear. Clean up the items you have, make sure they are in working condition, and sell them online.
10. 3D Prints
If you have a 3D printer at home, consider using it to make money.
3D printers are a desired item, but due to their cost and low frequency of use, people choose not to purchase them. This is your chance to appeal to those who might want to print something, but don't necessarily want to purchase the printer.
Offer your 3D printing services to those in your community and charge for it. Print their items for them for birthday parties, office supplies, décor items, and more. You can also rent out your printer to those needing it for a project. There are several ways you can make money with a 3D printer.
11. Smartphones
It can be so disheartening to see old smartphones laying around after having upgraded to a newer phone. Knowing how much you spent on that old phone can make you cringe at the thought of just throwing it in the trash. The good news is you can sell your smartphone on Buyback Boss and make some of that money back.
If you have a family who uses smartphones, collect all the old ones and sell for a larger payout. Additionally, you can round up neighbor's phones to sell as well. Offer to pay a small fee for others' smartphones and flip them for a bigger amount on Buyback Boss.
Related: ThriveCart Review
12. Virtual Services
Offering a virtual service is one of the top things to sell to make money from home nowadays. Businesses of all kinds need support, which can often be taken care of virtually.
These service business ideas can include email correspondence, creating online graphics, making appointments, answering calls, and so much more. The virtual services industry is booming.
13. Shoes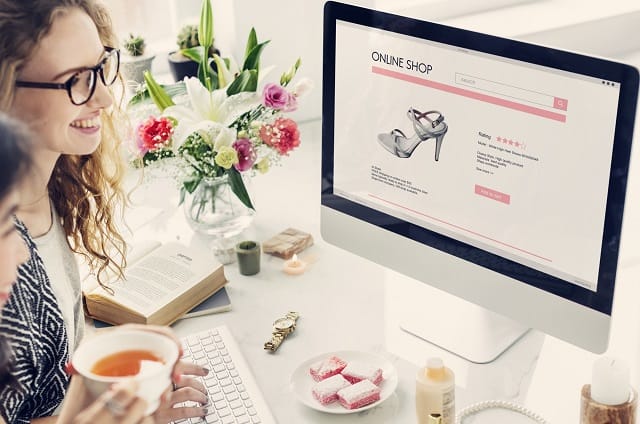 I know you're probably wondering why shoes are on this list of things to sell to make money. Stay with me here!
Not only can you go through the unused shoes in your own home, but you can actually buy shoes from others or from second-hand stores and flip them for a profit. Flipping shoes is a thing and probably one of the most under-used ways to make money. Clean up the shoes, post a thorough description about them to entice buyers, and you could be on your way to making some serious cash.
14. Gift Cards
Comb through your wallet and take a look at how many unused gift cards you have in there. You might be surprised to find several that have been collecting dust for months or even years! Those gift cards can quickly add up, so consider adding them to your list of things to sell to make money. Find the best way to sell your gift cards for cash.
Related: How to Get Free Gift Cards Fast
15. Plasma
When you consider what is the best thing to sell to make money, add plasma to your list. Not only is it easy to do, but you can do it multiple times per month to make a decent amount of extra cash to add to your budget.
Plasma doesn't require any special talents or skills to donate. Simply find a plasma donation center near you and check out the options you have for donating with it. Get paid quickly for your time and donation.
16. Custom Woodworking
A unique, money-making skill many have is that of woodworking. Woodworking items are used for many occasions including weddings, anniversaries, birthdays, or just as home decor.
What makes woodworking so special is that each piece is one-of-a-kind, which makes them the perfect gift to give. If you are handy with woodworking tools and equipment, consider advertising your services to create things for others or sell pieces you've already made.
Related: How to Get Paid to Assemble Furniture
17. Worms
An often overlooked thing to sell to make money is worms. Worms are hot items for farmers, gardeners, and fishermen. They can be used for a variety of purposes and their poop can also be sold as fertilizer. Consider starting a worm farm and make a profit by keeping worms in your home.
18. Advertising Space on Your Car
Driving around town for no purpose other than to show off your car is a great way to get paid. Use the blank spaces on your car to advertise brands and businesses.
Enter into an agreement with the brand or business that you will display its logo on your car and commit to driving that car around for others to see. Find legitimate ways to advertise space on your car.
19. Crafts & Handmade Goods
Many consumers love the personal touch that comes with purchasing crafts and homemade goods. Consider selling the items you hand make. If you can imagine it, you can create it. Chances are there will be a market for it, especially if it is unique in comparison to other handmade goods.
Related: Best Things to Sell on Etsy
20. Jewelry
Jewelry adds a special touch to any occasion. From necklaces to rings to bracelets and more, create exciting designs with the jewelry you sell and become known as a quality jewelry seller. Find other jewelry items being sold online and create similar pieces with your own unique flair.
21. Baby Items
Baby shower gifts are one of the top searched for items online. Consider finding or creating baby items that will sell. Whether the item is a hand-me-down from you or something you have handcrafted, there is a need for baby items. Think of ways you can incorporate baby items into the holidays as well for even more sales.
22. Bath Bombs
If you are someone who enjoys DIY projects, then add bath bombs to your list of things to sell to make money. Everyone loves a good self-care day and a bath bomb is the perfect way to relax. Sell your bath bombs to others to buy as gifts or to use for their own pleasure. Get creative with calming scents and fun molds to use.
23. Hunting and Fishing Gear
Create effective gear that hunters and fishermen can use for their escapades. Add items you no longer use from your own collection to sell as well.
Additionally, you can buy gear in bulk from various sites and sell them individually for a profit. Know when hunting and fishing seasons start so that you are advertising your shop during the appropriate time frames.
Related: How to Get Paid to Hunt
24. Unique Inventions or Ideas
Companies will actually pay you for your ideas or inventions. If you have an idea that you believe is worth pursuing, consider selling it and watch it become a reality. There is nothing worse than seeing your idea make money for someone else. Don't sit on it for too long.
25. Homemade Dog Treats
Make the yummiest and healthiest dog treats for animal lovers. Many pet owners look for the best ingredients in their dog's treats so make homemade batches of dog treats. I never thought I'd put this one on the list, but it is legitimate and one of the most fun things to sell.
Related: Where to Sell Baseball Cards
Selling Things You Own Can Lead to Quick Money
It can be surprising to comb through your own home and find things to sell to make money. We often have hidden treasures that we've forgotten about. Those long lost items can come to life again for someone else if you begin selling them.
Many of the things you own can lead to quick money. Whether you are looking for a quick payday or a long term side hustle, the answer to your "What can I sell to make extra money?" question often lies within the walls of your own home.
Spend some time sorting through your own items, think of services you can offer, or create downloadable materials to make money online. There is no limit to what you can sell and your wallet will thank you for the extra padding.
---
We appreciate the time you've spent reading this post and your interest is not lost on us. Your thoughts, questions, or experiences related to the topic are most welcome. Each comment adds strength to our community. We ensure every comment receives our attention, and we take the time to provide thoughtful responses. Once again, thank you for being a part of this conversation. Click here to leave a comment.