14 Spellbinding Ways to Get Paid to Watch Harry Potter
One of my favorite sites, KashKick, offers tons of ways to earn real cash online. If you're not already a member, give it a shot! Here are five things you can do to make easy money on the site:
Play games (up to $125 each)
Test apps (up to $125 each)
Buy lottery tickets (an easy $8)
Try popular brands (always changing)
Answer surveys (quick cash in minutes!)
"Don't let the muggles get you down" as Ron Weasley would say. There are plenty of opportunities to make more money, especially when you are feeling unfulfilled in your current job. If you are a Harry Potter fan, you would be excited to learn that you can get paid to watch Harry Potter. This opportunity would give you the best of both worlds: Hogwarts and money.
One of the best series to ever grace the Earth is definitely the Harry Potter series. From its fame in print selling 8.3 million copies in 24 hours to the theatrical movies that brought the books to life, Harry Potter is undoubtedly one of the biggest cinematic influences of all time.
If you are someone who solemnly swears you are up to no good, then you've come to the right place to find answers to your "How do I get paid to watch Harry Potter?" question. Take a look at this magically curated list of ideas I have put together.
Click the button ⬆️ to subscribe to my YouTube channel where I share real ways to earn money.
Our Popular Money-Making Offers
Sign up with each of the following companies to maximize your earning potential.
$10 sign-up bonus
Pays to take surveys, complete offers, shop online, and much more
100s of other paid tasks
Awards cash and gift cards
$5 sign-up bonus
Pays to play games, watch videos, answer polls, and much more
100s of other paid tasks
Awards cash and gift cards
14 Ways to Get Paid to Watch Harry Potter Movies
Watching Harry Potter movies is the highlight of any fan's day. Combining this hobby with extra income can make it even more enjoyable.
1. Become a Freelance Writer
Freelance writing is all about finding clients you can write content for, whether that be blogs, articles, magazines, or even movie reviews. Find a client who owns a Harry Potter website or business and partner with them to become a freelance writer. Refresh your memory and watch Harry Potter movies so that you can write compelling content for your clients.
As a freelance writer, you get to set your own rates, which means you control how much money you make. You also get to set your own schedule so that you can work when it is most convenient for you. Set up a freelance writing portfolio so that you can attract new clients and get paid to watch Harry Potter movies.
2. Offer House Sitting Services
House sitting can be a dream job for many people. There really isn't much you have to do, which makes this one of the easiest jobs out there. Offer services to your neighbors or expand to other communities.
As a house sitter, you are responsible for checking up on homes when the owners are away. You can visit the house for a couple of hours per day or you can get paid to temporarily live in the home if the drive is far from your location.
Set up comfortably in the home and watch any of the Harry Potter movies while you are there. You will be getting paid for your time there while indulging in your favorite activity. Charge a daily rate for your house-sitting services.
3. Offer Pet Sitting Services
You won't need to cast your Expecto Patronum spell here! The only animal you need to be worried about is the sweet pet who will be in your care. Offer pet-sitting services to your neighborhood and community members. Get paid to watch Harry Potter while snuggled up with a new fur friend.
Pet sitters are tasked with caring for animals in the absence of their owners. This could be a daily job if the owner works far from home and their pet needs to be fed and walked before the owner can get back. This could also be days at a time if the owner is away. Take care of your fur friend and introduce them to some Harry Potter movies while in your care.
Related: How to Get Paid to Watch Netflix
4. Host a Paid Harry Potter Trivia Event
Everyone loves a good trivia night. This is your chance to host your own Harry Potter trivia event and charge an entry fee. Make it a fun event where people dress in costume, the food and drinks are Harry Potter-inspired, and there is music that makes eventgoers feel like they are in the great hall in Hogwarts Castle.
Ask trivia questions about Harry Potter movies, show scenes from the movies and ask questions about them, or just ask random facts about the characters. Your trivia event can be fun and lucrative.
5. Host a Harry Potter-Themed Event
Go all out to host a Harry Potter-themed event. This could be for a birthday party, wedding, or a just-because party. There really doesn't need to be a reason to host a Harry Potter party, right? Make money by being the event coordinator of this party and get paid to attend and watch it all take place.
As the event coordinator, you get to attend the party to ensure everything goes smoothly. Watch Harry Potter live as guests come dressed as their favorite characters and act out their favorite scenes together.
6. Become a Virtual Assistant
The best kind of job is one you can do from the comfort of your own home while watching all of the mystical characters of Hogwarts. Whether you are house Slytherin, Hufflepuff, Gryffindor, or Ravenclaw, you can watch it all go down while performing your virtual assistant tasks.
Turn the movies on in the background and watch when you get a quick break. You can get paid as a virtual assistant who sets their own rates and works a schedule that is most comfortable for them.
7. Become a Babysitter
As a babysitter, you will get the opportunity to care for children of all ages. Regardless of if the children are babies or older, you can still get paid to watch Harry Potter while on the clock.
If you have older children who enjoy Harry Potter, put on a movie to watch with them. If you have younger children or babies, you can watch Harry Potter movies during naptime or after they go to sleep for the night.
The best part is that you get paid for the time you spend at home until the parents come back. Offer babysitting services to your neighbors or to your friends to increase your income.
More Popular Money-Making Offers
Earn more money in your spare time with these reputable companies.
Free PayPal cash
Paid surveys and web searches
Earn easy cash back
Get paid directly to your PayPal
PayPal, Visa, Amazon, etc.
Pays you to do NOTHING (with SJ Pulse)
Simply install the software
Participate in paid surveys & studies
More Ways to Get Paid to Watch Harry Potter Online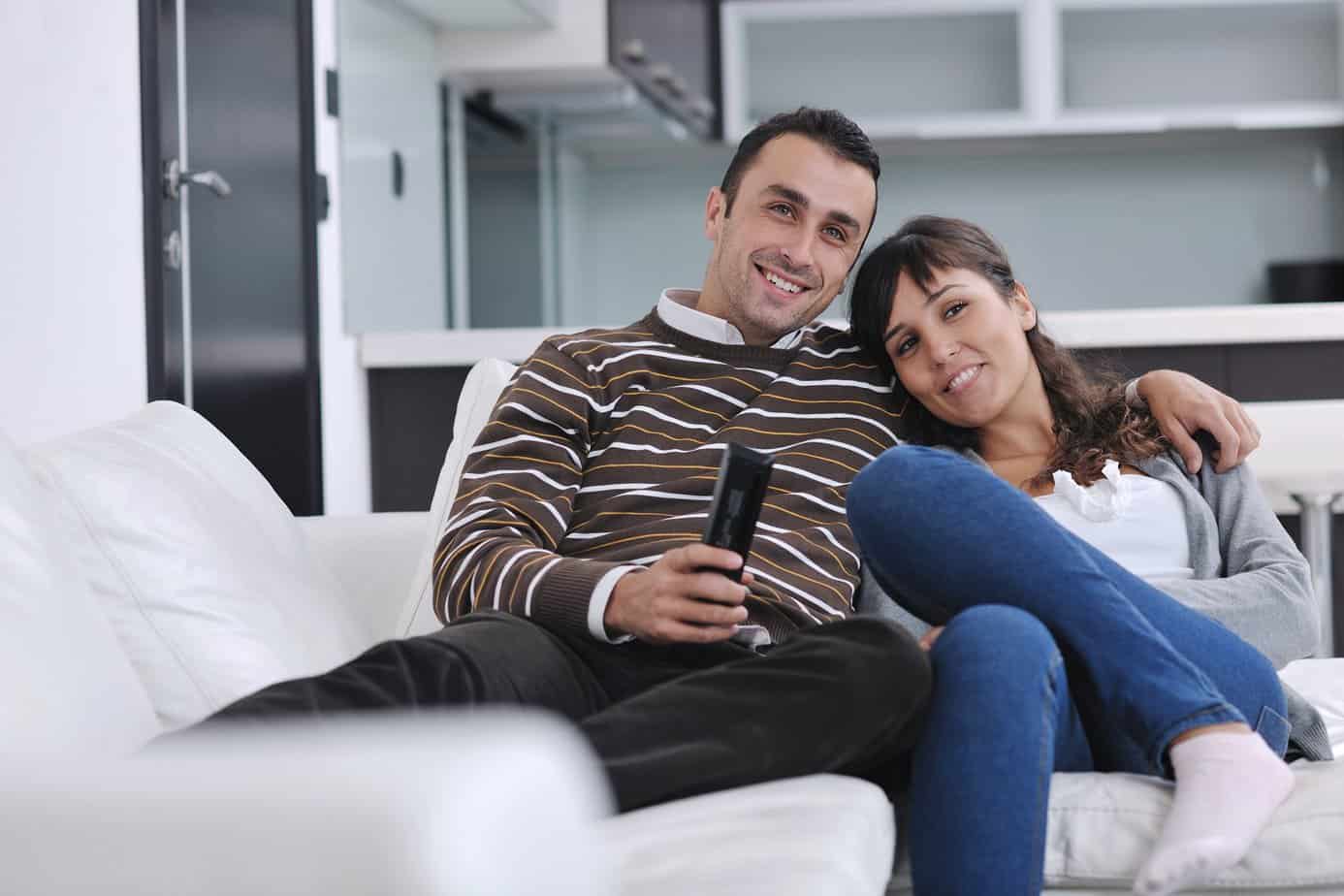 You don't have to limit yourself to just offline activities when it comes to enjoying Harry Potter. Take your favorite series to the online space as well to make money.
8. Start a Reenactment YouTube Channel
"Happiness can be found, even in the darkest of times, if only one remembers to turn on the light." -Dumbledore. What a great opening quote for a reenactment of a Harry Potter scene for your YouTube channel. You are likely familiar that people flock to YouTube for entertainment purposes. Don't let them down; turn your own channel into a fan's dream.
As a YouTuber, you can make money from your channel through ads, affiliate links, and sponsorships. Recommend the best stores for Harry Potter costumes and paraphernalia and make a commission from your affiliate links. Your channel can be a source of fun, excitement, and income for you.
9. Create a Membership Harry Potter Facebook Group
Facebook offers private communities known as "Groups" where you can recruit persons with the same interest as yours and meet in the group to discuss that interest. The creators of the group can decide if they want to charge an entry fee or a monthly membership fee. Create your own Harry Potter group and charge for people to join.
Make content that entices engagement in your group such as hosting small virtual events, posting live videos of you talking about the movies, or posting funny memes from the movies. You can make this a really fun community to warm all Harry Potter fans' hearts while also filling your bank account.
Related: How to Become a Social Media Influencer From Home
10. Start a Harry Potter Blog
Use your own blog to get paid to watch Harry Potter. Write posts about specific scenes or movies as a whole. You can also write posts about the behind-the-scenes action or topics many viewers may not know about when filming the movies. Become an exclusive resource about Harry Potter. Increase your income by allowing ads and/or affiliate links on your site.
11. Create Harry Potter Quizzes
A fun way to get paid to watch Harry Potter is by creating fun quizzes for people to enjoy. Watch the movies to come up with questions and answers for your quizzes. Sell them on your site or to local event centers or restaurants that would enjoy some fun Harry Potter quizzes for their customers.
Related: Get Paid to Take Quizzes
12. Sell Harry Potter Scavenger Hunt Printables on Etsy
You can design your own Harry Potter scavenger hunts and sell them as printables on Etsy. Fans love to incorporate Harry Potter activities into their gatherings. Give them exactly that with your fun scavenger hunts. Each time someone purchases your printables, Etsy sends you the payment from the customer.
Related: How to Sell Digital Products Online and Make Consistent Revenue
More Ways to Get Paid While Watching Harry Potter
No need to cast the Riddikulus spell here; your worst fears will soon be gone. There are two additional ways to get paid for completing easy tasks while watching Harry Potter.
13. InboxDollars
InboxDollars offers a variety of ways to pay members for their time completing tasks. You can become a member and complete tasks like taking surveys, playing games, or watching videos from your phone. Set up your phone to run videos in the background or complete other tasks while Harry Potter casts another spell from your TV.
With InboxDollars, money gets added to your account after completing those tasks. Redeem your earnings for a deposit to your PayPal account or a gift card to many big brand stores.
14. Swagbucks
Swagbucks is a popular members-rewards site that offers tasks to complete for money. Try out the surveys, read emails, play mobile games, and more. Complete the tasks while watching Harry Potter. Receive SBs for each completed task and exchange them for gift cards to your favorite places or request a PayPal deposit.
You Can Be as Free as Dobby
Don't let fear hold you back from making a life that is fulfilling to you. Your income is important, but so is your happiness. Combine the two and get paid to watch Harry Potter. From blogging to hosting paid events and even creating a paid Facebook group, there are plenty of ways you can make this work for you.
If you want to be as free as Dobby, choose one or more ways from this list to generate an income doing something that makes you happy. You never know what kind of opportunities this could open for you and how much your life can change. As Harry Potter trusted Hogwarts to show him the way of life as a wizard, you can trust Harry Potter movies to bring you happiness and financial income.
Related: How to Get Paid to Watch Disney Movies (a Dream Come True!)
---