How to Become a House Sitter and Get Paid to Chill
We foster relationships with brands we use and trust. The testimonials on our site represent real experiences, but they don't guarantee you'll achieve similar results. When you make purchases through our links to our partners, we may earn a commission. Your support helps us continue this work. You can read our full disclosure here.
If you are looking for a job that doesn't require much effort on your part, then learning how to become a house sitter may be the job you are looking for to make a difference in your income. In some areas, house sitters are highly sought after, especially during the summer and over the holidays.
Think about the most popular times during the year when people are on vacation. Those are the times when a house sitter is highly sought after. People also seek house sitters when they go away on business trips. These would be the perfect opportunities to jump into the business and start making money doing something easy and low stress.
Becoming a house sitter isn't too difficult to start up. If you have the passion to begin this new venture and are not afraid of putting yourself out there as a service provider, then this could be a great opportunity to try something new. Have a look at what it takes to become a house sitter and consider if this is right for you.
What is a House Sitter?
A house sitter is someone who cares for a house when the owners are away for an extended period of time. You are on the job when the homeowners are away by keeping their home safe. This could mean you are present once or twice per day to check in on the home.
Depending on how far the clients live from you, you also might be a house sitter who temporarily gets paid to live at their home the whole time they are gone. It really is up to the client what they request from you.
A house sitter is tasked with ensuring the home looks occupied to deter any potential robbers in the area. You might also be tasked with accepting packages at the home and picking up the client's mail. The specific responsibilities might vary from house to house depending on the home owner's requests.
As a house sitter, your job is typically not a very stressful one, and it can quite literally feel like you're on a vacation.
Does a House Sitter Require a License?
In general, a house sitter does not require a license. If you are house and pet sitting at the same time, you might consider obtaining some kind of pet first aid/CPR certificate to increase your value to clients. But for the most part, there is no current license required to become a house sitter.
If you are going to establish yourself as a business offering house-sitting services, you may consider obtaining a business license. This will help you get a business bank account, which is essential in keeping business expenses and income separate from your personal account. This isn't required; it is a suggestion.
Related: Best Short Certificate Programs that Pay Well
Other House Sitter Requirements and Qualifications
A house sitter should be someone who is trustworthy, reliable, and responsible. A homeowner does not want to have to worry that you will throw parties in their home during their absence. They also don't want to question if you are actually going to show up and do the job they are paying you to do. Be respectful and committed to providing the best service to your clients.
House Sitter Salary or Pay Expectations
According to ZipRecruiter, the national average annual salary for a house sitter is $70,166. There are reports of house sitters earning as low as $12,500 per year and as high as $360,000 per year. The salary will vary depending on the area you are serving and the experience you have as a house sitter.
Research what other house sitters are charging in the area you will be serving so that you can set your own rates in a comparable range.
Related: Places That Hire at 15 Years Old
How to Become a House Sitter in 5 Simple Steps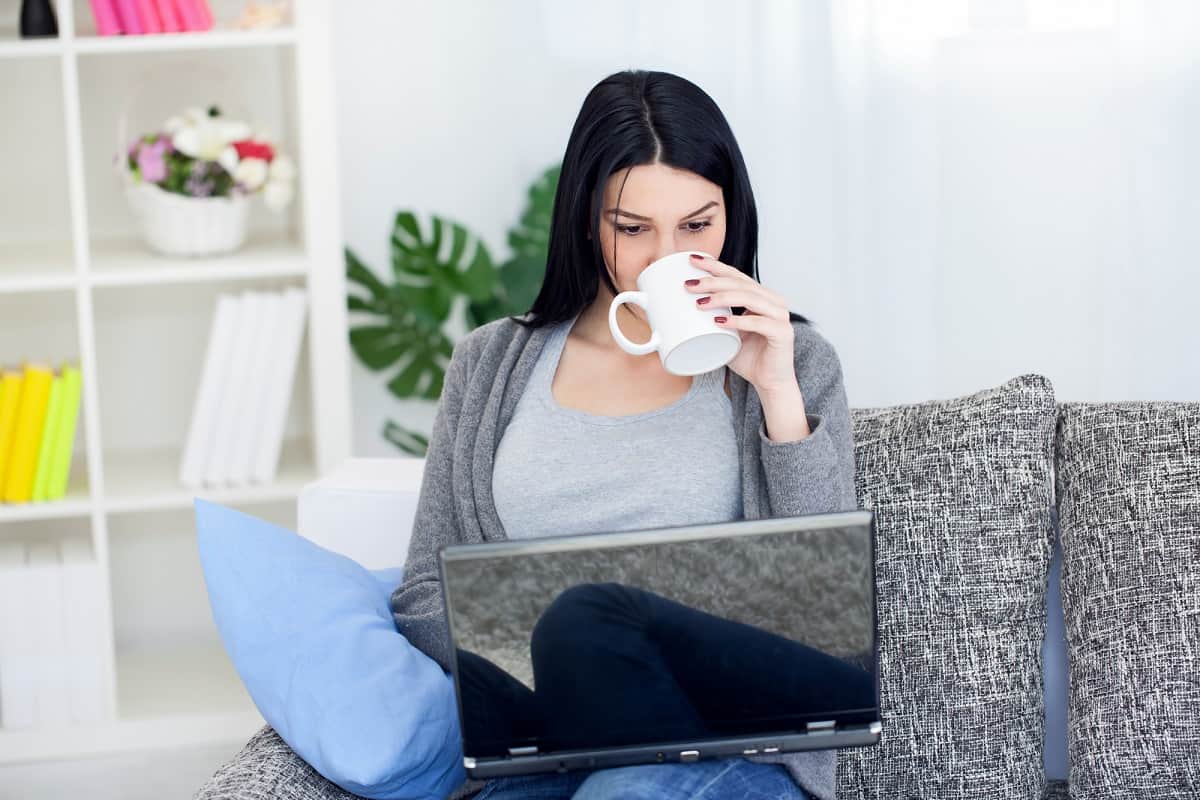 The first step is deciding that this new venture is what you want to do. From there, follow the steps below to get started.
1. Make a Brief Business Plan and Schedule
The first step in any new business venture is making a business plan. Ask yourself how much money do you want to make, how much time you have available, how much you want to charge, and then consider any business expenses you may incur.
Business expenses can include gas mileage to get to the clients' homes, wear and tear on your vehicle, and any other fees you might be assessed for income taxes, insurance, or business banking accounts.
Related: How to Set Up a Business Website
2. Consider Getting a Criminal Background Check
Many clients will appreciate having someone in their home who has a clear background check. It is an extra level of security to ensure that the person they hire to come into their home while they are away is trustworthy and not trying to rob them in the process.
It is also peace of mind that as a house sitter, you aren't in trouble with the law and looking for a quick place to hide out from the police in the client's home.
3. Sign Up With Online House Sitting Sites
Start out looking for house sitting jobs online with actual house sitting websites. You can create your own profile, connect with those looking for your services, and start generating experience sooner than later.
Start a free profile with Care.com. Fill out your details, share your personality and reliability, and encourage homeowners to reach out to you for help.
Be mindful of the sites you choose and check out their reviews beforehand. This will help you understand which sites will get you better results and help you find clients quicker.
Related: Legitimate Car Wrap Advertising Jobs
4. Advertise on Social Media
Take to social media to advertise your new business. Tell friends and family about it, join neighborhood Facebook communities, and post promotional ads about your services. Social media has become a place for marketing products and services, so take advantage of it.
5. Ask for Testimonials
The best way to spread the good word about you to potential new clients is through testimonials. Ask your previous or current clients for testimonials that you can post on your social media, website, Care.com profile, or anywhere else that could gain exposure for your new business.
Questions New House Sitters Are Asking
Understand even more what it takes to become a house sitter. The following are questions new house sitters are asking that can give you a deeper understanding of the business.
Is house sitting taxable income?
As a house sitter, you would be responsible for your own taxes. You would be considered a contracted worker so you are only taking jobs on a project or contract basis. Even if you pick up jobs that pay cash only, you are still considered self-employed and have to report your own income.
Related: How to Become a Babysitter
Do house sitters need insurance?
It is a good idea to have general liability and/or professional liability insurance. This is an added protection for you. You will be in a home with other people's belongings. If an accident were to occur, it is best that you are covered.
Is house sitting a good idea?
Whether or not it is a good idea to become a house sitter would be completely up to you and your circumstances to determine. If house sitting sounds like something that is interesting to you, then give it a try. It is a good idea if you are up for something new and desire to increase your income. You have nothing to lose by trying it out.
Related: Best Delivery Driver Apps
What kind of job is house sitting?
House sitting can start out as a side hustle rather than a full-time job. You can expect to get house-sitting jobs sporadically. However, if you gain experience quickly and obtain positive reviews, you could increase your chances of getting more house-sitting gigs.
What is the easiest job to do?
House sitters are ranked among the top easiest jobs to do. There are few requirements to do your job successfully and to satisfy your clients. Mainly, you are tasked with keeping the home safe. Unless pet sitting is also involved, house sitting is a job that really doesn't require much from you.
Related: How to Start an In-home Daycare
Who Should Become a House Sitter?
Anyone can become a house sitter. There are no required credentials or licenses that you have to obtain that would keep you from becoming a house sitter. The best way you can become successful is by seeking out clients on sites like Care.com and advertising your new business.
You can become a house sitter overnight if you truly desire to get into the business. However, it could take some time to drum up business and obtain referrals. Don't give up at the first sign of a hiccup.
Step into a new adventure, make new connections, and experience different lifestyles by house sitting for others. A house sitter can do more than relax in a house for a few days. Make the most of it by catching up on some reading, watching your local sports teams, meeting some potential clients in the neighborhood, or taking some work with you. It is an easy job that can be the change you are seeking in your life.
Related: How to Get Paid to Read
---
We appreciate the time you've spent reading this post and your interest is not lost on us. Your thoughts, questions, or experiences related to the topic are most welcome. Each comment adds strength to our community. We ensure every comment receives our attention, and we take the time to provide thoughtful responses. Once again, thank you for being a part of this conversation. Click here to leave a comment.