How to Get Paid to Watch Disney Movies (a Dream Come True!)
Try Bingo Cash, the ultimate bingo app for turning your skills into extra cash while enjoying colorful and engaging head-to-head matches. Win up to $83 per game and experience the classic bingo thrill in the comfort of your own home. Test your daubing skills and become a big winner today!
Bingo Cash™ is FREE to download and play! However, cash tournaments are not available in the following states: AZ, IA, LA, SC & WA.
I love Disney just as much as my children do (maybe even more). Growing up with the classics was truly once upon a dream come true for me, which paved the road for how I knew I wanted to raise my children. With so many opportunities to learn from Disney movies and shows, it's comforting to know that there are ways to get paid to watch Disney movies.
As a parent, the Disney app is running in the background often from new releases to classic tales as old as time. If anything, my children can learn how the Disney industry has changed over the years. My favorite characters still bring a smile to my face when I see them on the screen. I can only hope my children continue to find the magic as they grow up.
For the Disnerds out there who live life one Disney movie, quote, or song at a time, this is a special list just for you. This isn't one of those times to keep a secret like not talking about Bruno. Instead, learn how you can get paid to watch Disney movies and actually live out your long awaited fantasy with the most famous mouse of all at the center of your days.
One of my favorite sites, Swagbucks, offers tons of ways to earn real cash online. If you're not already a member, give it a shot! Here are five things you can do to make easy money on the site:
Play games (up to $322 each)
Test apps (up to $150 each)
Submit receipts (easy cash)
Shop at your favorite stores (up to 10% back)
Answer surveys and polls (quick cash in minutes!)
Our Popular Free Guides
How to Start a Permanent Jewelry Business - If you are patient, have social skills, and love interacting with others, then a permanent jewelry business may be for you.
How to Become a Sleep Consultant - Help parents and babies, and be the difference for families worldwide who are desperate for more Zzzs in their life as a sleep consultant.
How to Become a Proofreader - There are five basic steps to working from home as a proofreader. As long as you're willing to put in the work, you can become a proofreader!
14 Ways to Get Paid to Watch Disney Movies
With some popcorn in hand in your magical Mickey Mouse shaped bowl, set up your favorite movie or show and make money with Disney.
1. Become a Disney Freelance Writer
Start your own business as a freelance writer and get paid to watch Disney movies. Disney movies and shows are based on writers who come up with an idea and create a storyline. You can become a writer for Disney if you truly want to pursue your writing career in that space.
Otherwise, you can set up your own freelance writing portfolio and after clients services like blog posts, articles, newsletters, and so on. Freelance writers have the unique opportunity to work from anywhere. Set up in front of your TV screen, turn on your favorite Disney movie (streaming or VHS), and get flowing with those writing projects.
Related: Get Paid to Watch Netflix
2. Babysit and Watch Disney Movies With The Kids
A babysitter's job basically entails being a lover of all things Disney. From playing with Disney princess dolls to imaginative play with Pirates of the Caribbean attire and watching Disney movies, this is the best job for Disney fans.
Get paid to watch Disney movies while hanging out with the kids in your care. Unless the kids are like Baby Jack-Jack from The Incredibles, you should be able to enjoy a relaxing evening. Engage in a Disney movie with them to pass the time and fill your cup of enjoyment. There is nothing saying you have to stop enjoying Disney movies once the kids are off to bed either.
Set up a free profile on Care.com and start connecting with local parents who need a babysitter. Most parents ask that you watch the kids in their own home, but you may be able to find some who are willing to bring their kids to you. Set your rates and start getting paid to watch Disney movies with kids!
3. Watch Disney Movies as a House Sitter
An interesting and fun service to offer is house sitting. It's not like the role of Cinderella where you are expected to clean from sun up to sun down. Instead, you get to live in someone else's house temporarily while they are away on vacation or business.
Make yourself at home, keep the home secured, and binge watch all your favorite Disney movies right there while you make money house sitting. You can often find new clients on Care.com after you set up a free profile.
Related: Get Paid to Watch YouTube
4. Become a Virtual Assistant
Use your computer skills to become a virtual assistant who helps other businesses with their tasks. As a virtual assistant, you can work from home, meaning you can start up the newest Disney movies and get paid for it. As long as you are completing your tasks and meeting client deadlines, there is no reason why you can't enjoy some Disney in the process.
If you are intrigued about the modern-day virtual Cinderella profession that is virtual assisting, then take a look at this FREE workbook. It can show you how to start your own virtual assisting business, where you can find paying clients, and much more.
Related: Get Paid to Watch Harry Potter
KashKick is a great find for gig workers, offering many ways to make extra money doing what you enjoy. Try it out - it's free! Here are five easy ways to start earning money on the site:
Play games (up to $125 each)
Test apps (up to $125 each)
Buy lottery tickets (an easy $8)
Try popular brands (always changing)
Answer surveys (quick cash in minutes!)
5. Offer Pet Sitting Services
Snow White would be in heaven if she could become a pet sitter. Imagine all the animals in her care singing along to her dreamy voice. You can do that too if you were to offer pet sitting services to your friends, family, and neighbors.
As a pet sitter, it is your job to care for and comfort the animals you are responsible for. This could look like snuggling up with a fur friend and watching fun Disney animal movies like Lady and the Tramp, Jungle Book, Lion King, and 101 Dalmatians.
6. Host a Paid Entry Disney Trivia Event
Who doesn't love a good Disney trivia event? Get in the spirit by creating a trivia night all inspired by Disney and charge per entry. You can charge per team or per person. Watch Disney movies to come up with unique questions you can use to stump the audience with.
The best part is that you can host this kind of event often as more Disney fans become aware of how much fun they can have at your event. Encourage participants to dress like their favorite Disney characters to really channel their inner Disnerd.
Related: Get Paid to Watch The Office
7. Host a Disney Themed Event
Hosting a Disney themed event can be a fun way to get paid to watch Disney movies. Host a Disney movie night and charge per person who attends.
You can also be the event coordinator of a Disney themed wedding and get paid for helping make a bride's Disney wedding dream come true. As a host for themed events, you can charge by the hour, per event, or per person.
More Ways to Get Paid to Watch Disney Movies Online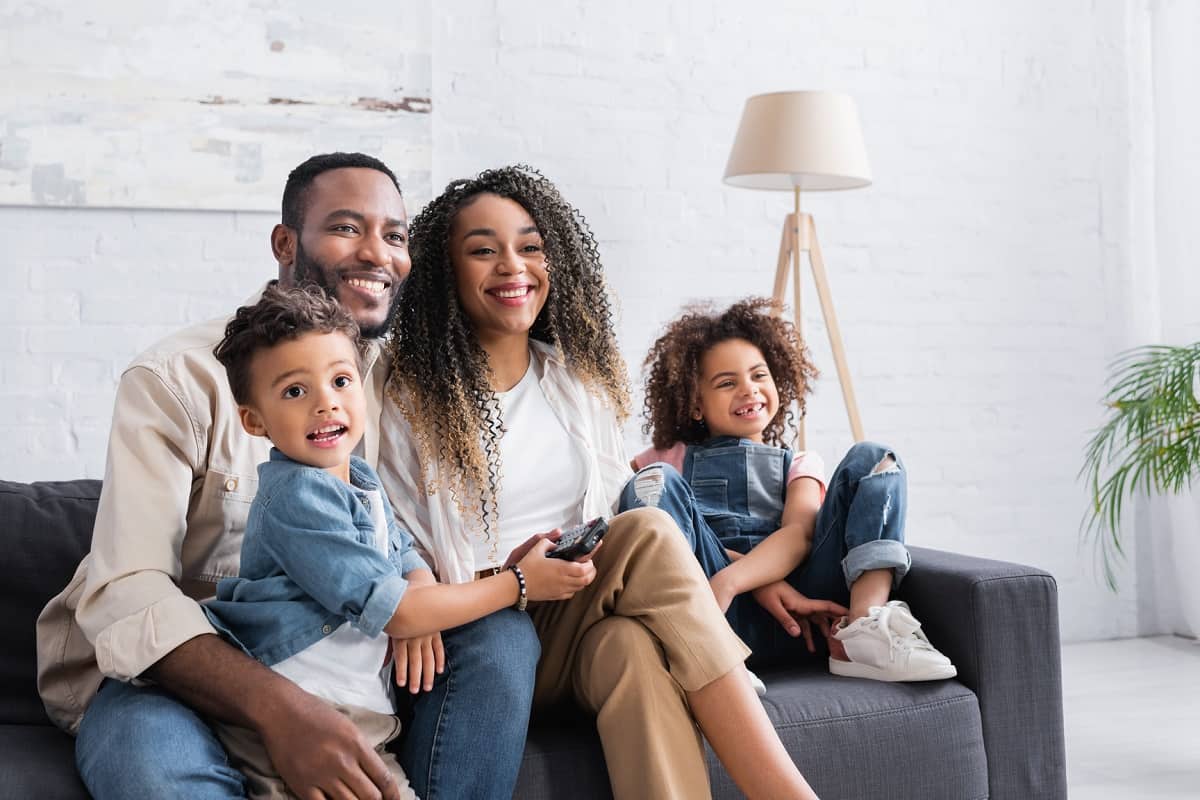 There are several ways you can watch Disney movies and get paid for it online. Take a look at the following ways you can take advantage of the internet.
8. Start a Disney Fan Group on Facebook
Facebook has a great feature where you can create groups with people who are interested in the same topic. Consider creating your own group dedicated to Disney movies, share favorite Disney quotes, and host virtual watch parties.
For each member who joins the group, you can charge an entry fee or a monthly fee even as little as $1. Your group can be like the Club 33 of social media. Or you can keep the group free and partner with the Disney Store and travel agencies that sell Disney World tickets. For each sale you drive, you can earn a commission.
Related: How to Become an Affiliate Marketer and Earn Commission
9. Create a Disney Reenactment YouTube Channel
Connect with your YouTube channel viewers by dedicating your video content to Disney movies. You can do your best character impersonations, do live viewings to show your viewers your real reactions to new releases, and host movie reviews on your channel.
As a YouTuber, you have the ability to put ads on your videos. These ads can earn you money for each viewer who sees the ad plus an added bonus for anyone who actually clicks on the ad.
Related: How to Get Free Disney Gift Cards
10. Start a Blog About the Best Disney Movies
Start a blog that is dedicated to Disney movies. Review the movies that you watch and analyze their storyline. There are plenty of movies to review and several perspectives you can have on any given scene.
Tell your readers about your thoughts on the movies. Get paid to watch Disney movies by incorporating ads on your posts and making money for adviews and ad clicks.
Related: How to Get Paid to Watch Star Wars
11. Create Disney Quizzes
Start up your own quiz website and keep people coming back to take new Disney quizzes every day. This type of site isn't difficult to do. Create a variety of Disney movie trivia for your audience to answer. Come up with fun questions or take your viewers on a history lesson of older Disney movies. Generate an income with your quiz site by allowing ads.
12. Sell Printable Disney Scavenger Hunts on Etsy
Get creative with some Disney movie scavenger hunt printables. Open up an Esty shop to sell them to other Disney fans. Create hunts for kids and adults.
Watch Disney movies to find Disney Easter eggs like the A113 nods in Pixar movies. Really give your buyers a challenge. Decide how much you want to price your printables and sell digital copies over and over.
Related: Get Paid to Watch Commercials
More Ways to Get Paid While Watching Disney Movies
Watching Disney movies is entertaining for many. If you find you need more to do while watching your favorite movies, then the Fairy Godmother just showed up and poofed two additional ways you can get paid to watch Disney movies.
13. Join Swagbucks
No matter what your favorite Disney movie is, you can set it up while getting paid to complete tasks for money. Create an account with Swagbucks, an online platform that is used to make extra money. Members on Swagbucks can take surveys, play mobile games, and go shopping all in the palm of their hand with Swagbucks.
For each of those tasks that you complete, you will earn a set number of SBs that will be added to your account. Redeem those SBs for monetary rewards such as PayPal cash or free gift cards to favorite stores like Target and Home Depot.
14. Join InboxDollars
Make some side money with InboxDollars by creating an account on the platform to complete tasks for money. Each task you do with InboxDollars is rewarded with actual cash deposited to your InboxDollars account. Clip coupons, get paid to read emails, and play mobile games in order to earn while watching Disney movies.
Cash out your earnings with gift cards to favorite places like Amazon or ask for a PayPal deposit.
Make Money Watching Disney Movies "To Infinity and Beyond!"
Buzz and Woody had it right when they built a relationship using the words "To infinity and beyond!" Not only can you enjoy Disney movies in all their greatness, but you can take it beyond to make money while watching. It's the best of both worlds when you can make money living a life of Disney.
As the Disney movies have evolved over the years, the world has also evolved by figuring out different ways to make money. Learning how to get paid to watch Disney movies would not have been a subject a decade ago. But it is a reality now more than ever.
Don't waste another moment. In the words of Lumière, "You don't have time to be timid. You must be bold. Daring."
Related: How to Get Paid to Watch TikTok
---