9 Apps Like Venmo: Find the Right Alternative P2P App for You
One of my favorite sites, KashKick, offers tons of ways to earn real cash online. If you're not already a member, give it a shot! Here are five things you can do to make easy money on the site:
Play games (up to $125 each)
Test apps (up to $125 each)
Buy lottery tickets (an easy $8)
Try popular brands (always changing)
Answer surveys (quick cash in minutes!)
Transferring money or paying someone instantly has become an integrated part of modern society. Dwindling are the days of writing checks or having to stop at a bank for cash. Now, it is becoming more common to have payment apps like Venmo on your phone so that you can conveniently make those transfers or pay for other goods and services.
If you don't already know about Venmo, it is a popular payment app used to transfer funds to and from others. It connects to your bank account so that you can have money in your account instantly (for a fee) or within one to three business days (for free).
Venmo makes managing your money easy and convenient. With the app on your phone, you can pay people instantly or accept money from others. Choose a personal or business account depending on your needs. You can also add a debit card to your account for immediate access to your funds.
The main issue others have is that Venmo is only available in the US. You will need to check out apps like Venmo that work internationally if your finances require transactions outside of the US. You may find giving one or more of these apps a try will help you determine the right fit for your lifestyle.
Our Popular Money-Making Offers
Sign up with each of the following companies to maximize your earning potential.
$10 sign-up bonus
Pays to take surveys, complete offers, shop online, and much more
100s of other paid tasks
Awards cash and gift cards
$5 sign-up bonus
Pays to play games, watch videos, answer polls, and much more
100s of other paid tasks
Awards cash and gift cards
9 P2P Payment Apps Like Venmo
If you are looking for the right peer-to-peer (P2P) payment app to make your life easier in the financial arena, then consider these Venmo alternatives. Find the app that works for your lifestyle by reviewing what each app does and how the pros and cons will impact your decision.
1. Cash App
Cash App is an all-in-one app that is great for managing every part of your finances. It is convenient and easy to use. Cash App gives users the opportunity to not only make transfers to and from other users, but to also receive direct deposits, invest money, and file taxes.
Cash App has become increasingly popular because it offers more money managing options than most other apps. It is leading the way to being the most sought-after money app because of its features.
Pros:
Cons:
Can't transfer to other money apps
New accounts are limited during the first 30 days
Only available in the US and UK
Get FREE Cash Bonuses with a Cash App Account
Copy the referral code:



Open Cash App settings
Swap $5 with a bestie*
Invite friends to join**
Set up a direct deposit***
*Ask a friend or family member to swap $5 with you through Cash App to activate the $5 sign up bonus.
**Get up to $15 for every friend who joins using your referral code.
***Deposits must equal $300+ within a 30 day period to activate the $100 cash Boost.
Related: Cash App vs Venmo
2. PayPal
PayPal is a consumer favorite. It is one of the top alternatives to Venmo because it has been around longer, making it a trusted app. PayPal allows users to have personal or business accounts. This platform makes transferring funds easy and convenient.
Pros:
Pay at stores with PayPal
Apply for loans
Use of a debit card
Free to use
Available in over 200 countries worldwide
Cons:
Business accounts collect a fee for transfers
Can be overly aggressive with freezing accounts
Can take several days (even weeks) to get help from the support center
Related: Play Free PayPal Games for Money
3. Zelle
You can use Zelle even if your bank doesn't yet partner with it. This app makes it easy to send and receive money from others no matter where they bank. Some banks and credit unions integrate with Zelle to make connecting your account secure. If you don't have this option, simply download the app to your phone and connect a debit card to still use it.
Pros:
You don't have to use a bank account
Transfer to anyone regardless of their bank
Free to use
Fast and convenient
Cons:
Only available in the US
No debit card feature (yet)
Limited to just making transfers and receiving money
4. Apple Pay
Apple Pay is like a digital wallet for Apple device users. It stores credit and debit card information so that you can easily make online purchases or transfer money to other Apple users without having to dig through your wallet to look for the card. You can also make in-store and in-app purchases with Apple Pay.
Pros:
Free to use
Fast and convenient to use
Stores payment information on all of your Apple devices
Safer to use than a physical card
Cons:
Only available to Apple users
Only available in the US
Set up process can be time consuming and challenging, which takes away some of the convenience
Related: How to Get Free Apple Gift Cards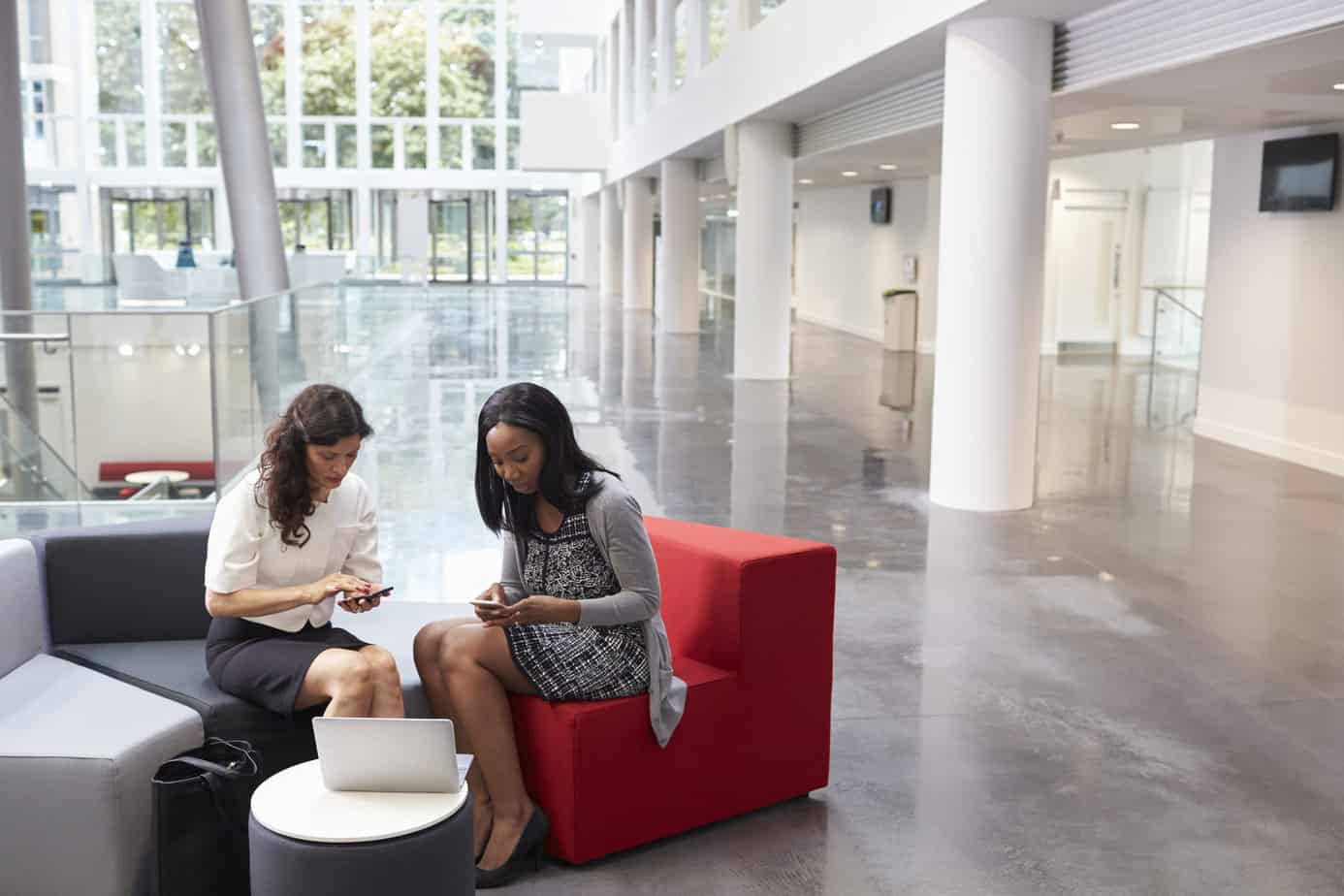 5. Google Pay
Google Pay is one of the top Venmo alternatives. It is a great app to use for making online payments, transferring money to others, making purchases in stores, and making purchases in other apps. It is also handy for keeping your train tickets, airplane passes, and other passes for you to use during travel.
Google Pay is available for Google users. It works with many financial institutions and keeps your credit card information secure.
Pros:
Conveniently saves credit card information securely for contactless payment options
Stores travel passes for easy access
Available for all major credit card companies
Free to use
Cons:
Debit card issuer has to be supported by Google Pay in order to use
Only available to use in the US and UK
Not accessible for Apple users
More Popular Money-Making Offers
Earn more money in your spare time with these reputable companies.
Free PayPal cash
Paid surveys and web searches
Earn easy cash back
Get paid directly to your PayPal
PayPal, Visa, Amazon, etc.
Pays you to do NOTHING (with SJ Pulse)
Simply install the software
Participate in paid surveys & studies
6. Samsung Pay
Apps like Venmo include Samsung Pay. This app works specifically with selected Samsung devices. It acts as a digital wallet storing payment information for faster, more convenient ways to pay. It is accepted almost everywhere major credit and debit cards are accepted.
Pros:
Free to use
Available in 29 countries worldwide
More secure than card payments
Cons:
No ability to pay friends or family
Only available with select Samsung devices
No integration with other systems or payment options (i.e. PayPal)
Related: Best Apps that Pay Real Money
7. WorldRemit
WorldRemit is a stellar option in the running for apps like Venmo. It is an easy-to-use app available to download for free. It is a top option for anyone looking for apps like Venmo that work internationally. WorldRemit has a strong reputation in the money management apps world. Transfer money internationally to friends, family, or pay for services.
Pros:
Available in over 130 countries and 70 currencies
No minimum transfer amount
Easy-to-use and easy-to-access customer service
Cons:
Fees can range up to $3-$4 per transaction depending on the currency and amount of the transfer
Can't be used to make in-store or online purchases
No debit card feature
8. Remitly
Remitly is a US-based money transfer service that is available to transfer to 135 countries. It takes away the hassle of having to go to a bank to make transfers by being able to do them now all from the comfort of your phone from wherever. Transfer fast and conveniently with Remitly.
Pros:
International transfers available
Fast transfers
Variety of payment options available
Cons:
Varying fees associated with transfers
No option to make in-store or online purchases
Lower sending limits compared to other apps
Related: Best International Survey Companies
9. Wise
Formerly known as TransferWise, this app allows users to send money to different countries and make purchases with a Wise debit card. It is a replacement for traditional banking because it allows you to transfer funds, receive money, and make purchases as you would a regular bank account. The app has been used by over eight million users, making it a trusted app by many when it comes to managing money.
Pros:
Quick transfers
Free to download
Available to send money to over 80 countries
Multiple transfer options available (bank debit, credit or debit card transfer, wire transfer)
Cons:
There is a fee to use the transfer service (fees vary based on the currency you are using)
Can take time to verify your account in the beginning
Some transfer limitations
Apps Like Venmo Make Life More Convenient
Convenience is often what consumers are looking for, especially in a world where life is continuously busy. With more options to pay people and purchase necessities, money management apps are bringing all of the conveniences people need. No more rushed trips to the bank or having to dig around for a lost checkbook.
When it comes to apps like Venmo, it's important to consider what features you need for your lifestyle before choosing an app. Cash App is currently the app that has the most to offer in terms of transferring funds, saving, and other benefits.
Consider what you need in your financial life and how any of these apps can help you achieve that goal. Money management apps could be the key to your financial success.
Use Cash App free money code NMXPRV7 to get an INSTANT cash bonus! Just swap $5 with a friend through the app to qualify.
Related: How to Use Cash App Without a Bank Account
---