How to Get Paid to Test Electronics (and Get Them for Free!)
One of my favorite sites, KashKick, offers tons of ways to earn real cash online. If you're not already a member, give it a shot! Here are five things you can do to make easy money on the site:
Play games (up to $125 each)
Test apps (up to $125 each)
Buy lottery tickets (an easy $8)
Try popular brands (always changing)
Answer surveys (quick cash in minutes!)
Electronics are ever evolving. Electronic devices decrease in value quickly and soon become obsolete after the next model or generation is released the following year. That being said, there is always a reason to get paid to test electronics and ensure the next generation of devices are positive upgrades over their predecessors.
Electronics come in many forms like computers, gaming consoles, cellphones, and more. If you can think of a device, there was someone who tested it before it was available for sale. Testers often have a direct hand in electronics because they can provide feedback about functionality and even the design of a product. This is what helps products sell, which makes the manufacturers more money.
Get paid to test electronics in a variety of ways. If you are interested in knowing about products coming out and you want to help make products better, you would do well looking for ways to test electronics. Thankfully, there is no shortage of options to make money testing electronic devices.
Our Popular Money-Making Offers
Sign up with each of the following companies to maximize your earning potential.
$10 sign-up bonus
Pays to take surveys, complete offers, shop online, and much more
100s of other paid tasks
Awards cash and gift cards
$5 sign-up bonus
Pays to play games, watch videos, answer polls, and much more
100s of other paid tasks
Awards cash and gift cards
10 Ways to Get Paid to Test Electronics
Consider the following ideas where you can get paid to test electronics. While some of the ideas might be obvious, keep an open mind to others that may seem nontraditional.
1. Become a Product Tester
Get paid to test electronics through product testing with companies like Opinion Outpost. As a tester, you can get a first-hand view of new products coming out, such as electronics. You won't have to guess what you're looking for in each device. The company will provide a list of questions about electronics you've already used, and in some cases, may even send you a new device to test.
Get rewarded for testing those products with points that can later be exchanged for gift cards to Amazon, MasterCard, or PayPal. Each item you test puts money in your account. Sign up on Opinion Outpost for testing opportunities for new electronics.
2. Become an Employee of a Video Game Company
Video game companies pay employees to test electronics like video games and devices. If you like filling your free time with video games, then applying with a video game company might be the best option for you.
Check with video game companies like EA games, Nintendo, Sony, Sega, and others to find video game testing jobs. Apply directly with the companies to see what kind of testing jobs they have available. The salary you get will be determined based on the company you are hired through.
3. Get a Job With an Electronics Company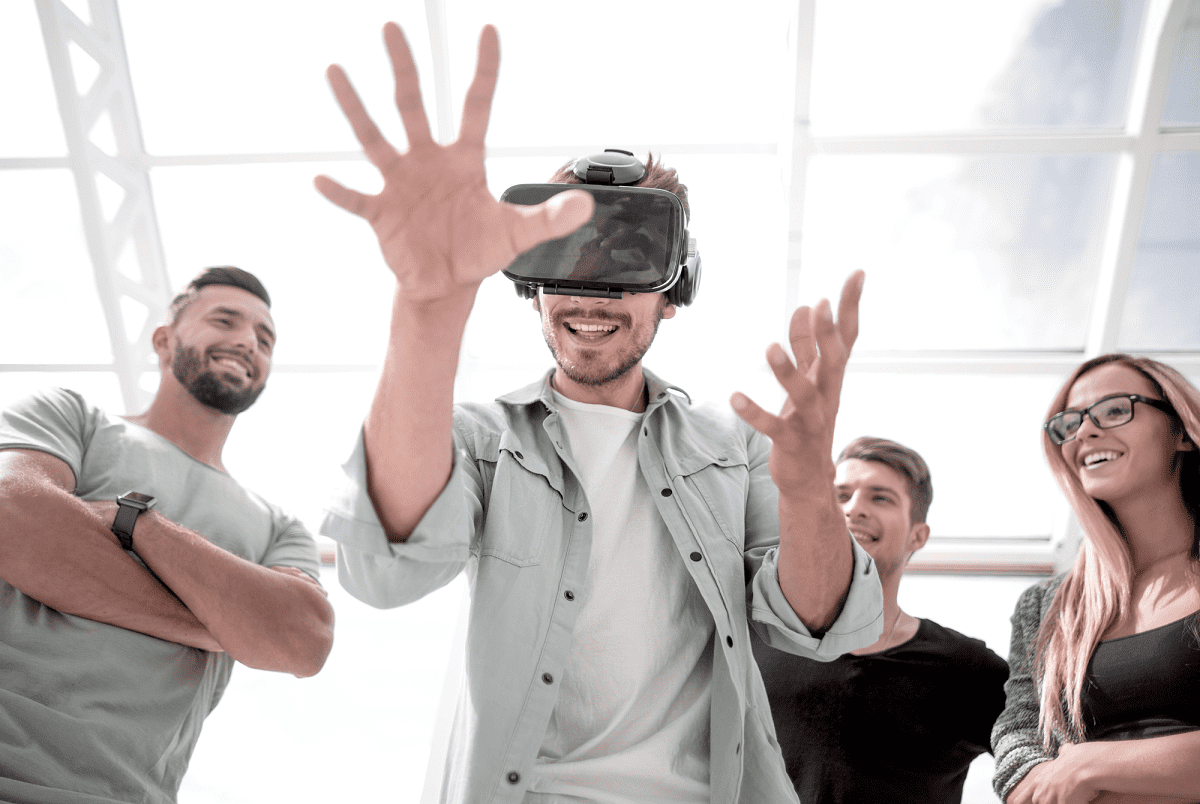 Getting a job at an electronics company is probably the best way to get paid to test electronics. Companies like Hewlett Packard (HP), Samsung, Dell, Microsoft, and many others make electronics. If you have a preference for the kind of electronics you wish to test, look for companies that sell those products.
Your best chance of finding a job within an electronics company is to go to the company's site directly and look at its careers page. Apply for any available electronics tester jobs it might have. The pay will vary depending on the company you are hired with.
Related: How to Become a Respondent
4. Become an Intern
If you find the right internship, you may get paid a satisfactory salary for the job. Many people believe internships are just free work opportunities. However, there are several companies that do hire for paid internship opportunities.
As an intern, you have a front-row view of all the inner workings of a company. You could be in a position to test out new products, such as electronics. Depending on the company you become an intern for, you may be lucky enough to land a spot working directly with the new electronic products.
5. Become an Electronics Photographer
This might sound different to you. However, being a photographer means you are having to use electronic devices like your camera, lighting devices, computers to develop your pictures, and more. This is a unique opportunity to get paid to test electronics.
Photographers have to rely on electronics that can produce satisfactory images. In addition, photographers have to be able to manipulate lighting and surroundings in order to produce the results they want. Get paid by your clients to take their photos using new electronic devices and test them out.
More Popular Money-Making Offers
Earn more money in your spare time with these reputable companies.
Free PayPal cash
Paid surveys and web searches
Earn easy cash back
Get paid directly to your PayPal
PayPal, Visa, Amazon, etc.
Pays you to do NOTHING (with SJ Pulse)
Simply install the software
Participate in paid surveys & studies
More Ways to Get Paid to Test Electronics Online
You don't have to just get paid to do in-person testing. Consider ways you can get paid to test electronics online.
6. Start an Electronics Testing Niche Site
Niche sites are all the buzz with a variety of information on them. You can start a niche site about anything that you want, including electronics. Use your website to publish articles about the newest electronic releases, your experience with a new device, or just write reviews for all types of electronics.
If you set up your niche site the right way, you can monetize it and make money from content posts. Incorporate ads into your articles and get paid each time someone sees or clicks on the ad.
You can also include affiliate links and send viewers directly to make a purchase that you recommend. You will make a commission each time someone clicks on your link and makes a purchase.
Related: How to Get Paid to Click Ads
7. Start a Tester YouTube Channel
YouTube is a perfect opportunity to test products live. Set up your own YouTube channel that produces content around electronics. You can make videos of you testing new electronics or make "how to use" videos for a variety of electronics out there.
Make money from your channel by incorporating ads into your videos. Companies will pay you for essentially renting space on your video and advertising to your audience. Get paid each time a viewer watches your video.
Related: How to Get Paid to Watch YouTube Videos
8. Write and Sell Your Own Ebook
If you are interested in writing, consider writing and selling ebooks that are specific to how to use certain electronics. Ebooks are a great resource many people buy because they are easy to download and typically lower in cost than a physical book.
Write about topics relating to electronics such as how to set up your new computer, how to use your electronic device to its full potential, or what electronics are recommended for different purposes. There are many reasons why someone would need an ebook about electronics. Price your ebook for sale at an affordable rate that makes people want to buy right away.
9. Sell Online Courses
Online courses are perfect for quickly learning about any subject. You can get a full education with online courses including electronics. Get paid to teach courses that show step-by-step how to use certain electronics, how to set up new devices, and what kind of things you can do on those devices.
Online courses can be a huge money maker. The good news is you don't have to put in further time once you create the course. Simply put it up for sale for customers to buy and take at their own pace. This course could be a money maker now and create a passive income for the future.
10. Become an Influencer in the Electronics Niche
It's likely you have seen social media influencers that promote all kinds of products like beauty, hair care, activewear, and more. Essentially, any item that is for sale could be used by an influencer to convince viewers to buy that product.
Promote a specific electronic device or electronics company on your social media site to get paid to test electronics. Show your viewers what you love about the products you are testing. Post pictures and videos using the electronics in various environments. Don't forget to tell your viewers to click on your direct link to the product so that you can make a commission if someone makes a purchase because of your recommendation.
Related: How to Get Paid to Test Theme Parks
Electronics Are Money Makers for Testers
It's likely you didn't know there were so many ways to get paid to test electronics. If you can think of it, you can likely make money from it. You just have to know how to do it and be consistent. Nothing will make you a millionaire overnight, so stick with a strategy and you will make money soon.
If you spend much of your time using electronics, now is the time to start getting paid for it. Electronics are expensive to buy, but they are equally lucrative for those who want to test them out. If you're willing to think outside of the box, you can make an income by testing products, specifically electronics.
---