How to Get Paid to Be a Test Subject Online or In Person
One of my favorite sites, KashKick, offers tons of ways to earn real cash online. If you're not already a member, give it a shot! Here are five things you can do to make easy money on the site:
Play games (up to $125 each)
Test apps (up to $125 each)
Buy lottery tickets (an easy $8)
Try popular brands (always changing)
Answer surveys (quick cash in minutes!)
If you've ever wondered how new products, services, and medical treatments become available on the market, then you will be interested to know all the ways to get paid to be a test subject.
Businesses large and small need volunteers to help them test their next big ideas before they can sell them on the market for a profit. The good news is that they pay those volunteers.
As a test subject, you are signing up to provide honest, valuable feedback on whatever product, service, or treatment you are testing. The companies need to know every bit of information about your interaction with their ideas to help them make improvements.
If you are comfortable being a test subject and you agree to potential risks (which would be outlined to you before participating), then take a look at the many opportunities you can take advantage of by being a test subject.
Our Popular Money-Making Offers
Sign up with each of the following companies to maximize your earning potential.
$10 sign-up bonus
Pays to take surveys, complete offers, shop online, and much more
100s of other paid tasks
Awards cash and gift cards
$5 sign-up bonus
Pays to play games, watch videos, answer polls, and much more
100s of other paid tasks
Awards cash and gift cards
How to Participate in Research Studies and Get Paid
Become a respondent and get paid for research studies online without having to leave your home. Being a test subject can be easiest with the following ways.
1. Join Opinion Outpost
Become a member of Opinion Outpost and get paid to be a test subject. Opinion Outpost is a free site that pays members to become product reviewers. Test new products that become available to you and get paid for your thorough feedback about the products.
Opinion Outpost is widely known for paying members for their time through a points system. Each product testing opportunity will vary in compensation. Collect enough points and reward yourself with a redemption like a free gift card to Amazon, Visa, or a cash deposit to your PayPal account.
Related: Opinion Outpost Review
2. Join InboxDollars
Join the free members-only site that is InboxDollars. InboxDollars is a popular platform that compensates members for completing tasks, such as getting paid to play games. Companies partner with InboxDollars to get connected with players. As the player, you would test out the games and earn real money for your time.
Sites like InboxDollars reward players with actual money for testing games. Collect enough money in your InboxDollars account and then cash out for PayPal cash or free gift cards. You will be awarded a bonus of $5 just for opening an account on the site.
Related: InboxDollars Review
3. Start a Test Subject Blog
If you can't find the exact test subject job you want, then make your own by creating a blog specific to testing products or services. In your blog posts, you can write about all the various products you try, like makeup, undergarments, new shoes, food delivery apps, and much more. The only limit is your imagination.
Customers will want to know other buyers' experiences with products and services before investing in them. This is the perfect opportunity for you to show them what your experiences were like. Post ads for companies on your blog and get paid when someone comes to your site and sees the ads. You can get paid even more if they purchase products you recommend as an affiliate marketer.
Related: Get Paid to Test Clothes
4. Create a YouTube Channel About Being a Test Subject
Create your own YouTube Channel and be a live test subject. Use your channel to live test products for your fans to see. Take your viewers with you if you are going to a location to be a tester for a product or service (taking into consideration any recording or phone restrictions while inside).
Talk with your fans on your channel about your experience and why you did or did not like the product you tested. Help them find product testing jobs as well. There are a variety of content ideas you can come up with on your YouTube Channel for product testing.
Allow ads on your videos so that you can get paid for all the ad views you generate on your channel.
5. Become a Toy Tester Family
If you have children at home, then you have a unique opportunity to get your kids in on the opportunity to get paid to be a test subject. Let your children have fun by being toy testers for companies who need feedback from children of all ages.
Play with your children or observe their reactions to the toys and provide feedback to the companies. This will help them understand where they can make any improvements before they go to market. Some toy companies that need feedback include Hasbro, Mattel Imagination Center, and Lakeshore Learning.
Related: Get Paid to Build LEGO Sets
More Popular Money-Making Offers
Earn more money in your spare time with these reputable companies.
Free PayPal cash
Paid surveys and web searches
Earn easy cash back
Get paid directly to your PayPal
PayPal, Visa, Amazon, etc.
Pays you to do NOTHING (with SJ Pulse)
Simply install the software
Participate in paid surveys & studies
6. Become a Brand Ambassador
One of the best ways to get paid to be a test subject is by becoming a brand ambassador. This means you would test out products from brands such as new clothing apparel, home décor, hair products, and more. You would share the brand or product with others and entice them to make a purchase.
As a brand ambassador, you would make a commission for each sale that is made because of your willingness to test the product for your viewers. Research brands on social media who are seeking to add brand ambassadors to their team.
Related: How to Become a Respondent
How to Get Paid to Be a Medical Test Subject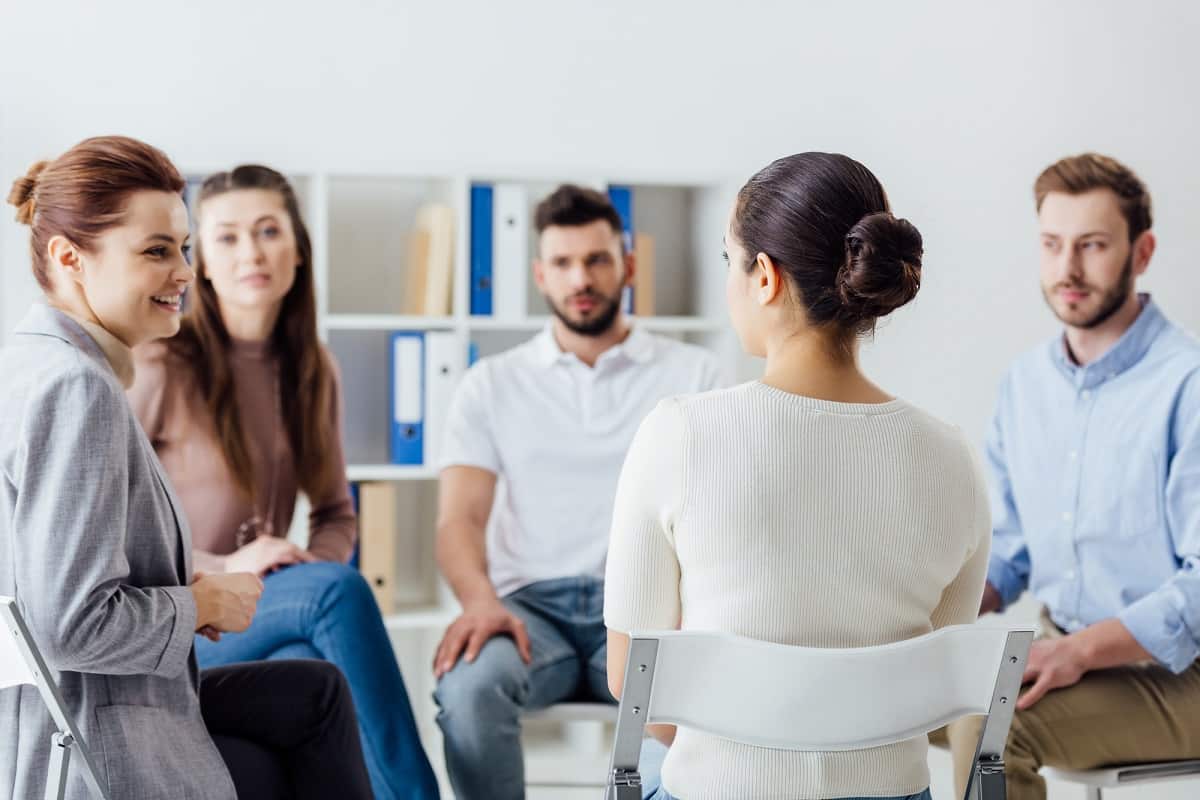 The following medical test subject jobs are to help improve the future of medicine. Become part of the solution for many of the medical advancements we need in our world.
7. Sign up With the National Institute of Health
The National Institute of Health (NIH) has been offering volunteer opportunities for healthy individuals to participate in medical research since 1954. Volunteers are paid based on their time and, if applicable, the inconvenience of a procedure. There are reports of payments of $600 and more to volunteers for participating.
There are hundreds of studies that are currently being conducted. Find one near you through the NIH website. Any risks posed to you from the studies will be disclosed to you beforehand. If there are drugs involved, the study has to be preapproved by the FDA prior to being used in the test.
To participate, you will be asked a series of questions about yourself and your health to determine eligibility.
Related: Get Paid to Exercise
8. Apply With NASA
The National Aeronautics and Space Administration (NASA) conducts studies to help understand human reactions, bodily functions, and responses as it relates to space. The void of space is much different from our inviting atmosphere. NASA scientists conduct precautionary studies before sending astronauts into space.
A popular trial that NASA pays volunteers for is the bed rest study. This study assists scientists in preparing for the Moon to Mars Mission set for 2024. There have been reports of volunteers making roughly $19,000 to lay in bed for two months. While this might sound easy, there are some conditions you have to be comfortable with before signing up.
As a bed rest volunteer, you will be laying at a negative six-degree angle with a head-down tilt to mimic the effects of microgravity. This study helps scientists understand what astronauts would experience in space. As a volunteer, you would be experiencing what astronauts experience as they work to enhance our world and beyond.
Related: Get Paid to Sleep
9. Allow Your Brain to Be Studied
Participate in brain studies that are conducted through prestigious universities such as Yale, Harvard, Stanford, NYU, and the University of Maryland. These universities study the human brain's response to certain situations to better understand human behavior.
All of these universities have a long history of producing psychology research programs and have made an impact in our world. Take a look at each university to see what current brain studies it is offering and volunteer for the one that interests you.
Pay special attention to the payment method before you sign up. Some will offer a direct deposit, check, or PayPal deposit. However, there are some that have been known to enter you into some kind of drawing for a potential monetary earning.
Related: Get Paid for Your Inventions
10. Participate in Clinical Trials
Clinical trials are common in the medical field. However, they are especially popular around cosmetics. With new brands coming into the business and current brands trying to stay relevant, there are countless ways cosmetic companies are innovating their products to give the people what they want: more natural ingredients and fewer chemicals.
With that, there has to be live subjects tested to understand the reactions that could happen to those who use the products. Many companies are turning to "cruelty-free" testing, meaning they are not testing the products on animals. This leaves an opportunity for people to volunteer to become test subjects for this very purpose.
Read the fine print and understand the risks associated with the product(s) you will test before participating. Research new opportunities in your area to find clinical trials for you.
Related: Best Focus Groups to Join
Test Subject Opportunities Can Increase Your Income
Test subject opportunities don't have to just be about medical research. As you can see, there is a variety of ways to get paid to be a test subject that goes beyond the medical community. People crave information; give them what they want by testing a variety of products and telling them about your experiences.
While being a test subject might not provide enough to replace your full-time income right away, some of the ways listed here could produce a substantial income given some time and exposure.
Find the right way that works for you and your lifestyle to participate in research studies and get paid to answer questions. Your income will thank you for the time you spend helping companies come up with the best products, services, and treatments for the future.
Related: Get Paid to Live in a House
---