How to Get Paid to Watch YouTube Videos in Your Spare Time
One of my favorite sites, KashKick, offers tons of ways to earn real cash online. If you're not already a member, give it a shot! Here are five things you can do to make easy money on the site:
Play games (up to $125 each)
Test apps (up to $125 each)
Buy lottery tickets (an easy $8)
Try popular brands (always changing)
Answer surveys (quick cash in minutes!)
Over one billion hours of content is watched across the world every day on YouTube. In fact, more than 500 hours of new content is uploaded on YouTube every minute. So if you didn't already know how dominant YouTube was on the internet, you now have a pretty clear understanding.
YouTube is full of videos ranging from educational clips to silly stunts and even funny animal videos. There is no shortage of entertainment. You can be certain that YouTube has something for everyone.
For those of you who enjoy watching all this video content available on YouTube, it would be even better if you could get paid to watch YouTube videos. If that's what you are searching to do, then you have come to the right place where I have gathered ideas to help you do just that.
No more wondering, "Can you get paid to watch YouTube videos?" The answer is "YES" and I will show you how.
Click the button ⬆️ to subscribe to my YouTube channel where I share real ways to earn money.
Our Popular Money-Making Offers
Sign up with each of the following companies to maximize your earning potential.
$10 sign-up bonus
Pays to take surveys, complete offers, shop online, and much more
100s of other paid tasks
Awards cash and gift cards
$5 sign-up bonus
Pays to play games, watch videos, answer polls, and much more
100s of other paid tasks
Awards cash and gift cards
9 Best Ways to Get Paid to Watch YouTube Videos
Find out how you can get paid to watch YouTube with the suggestions below. If you can keep an open mind about making money from YouTube videos, you can probably make even more money than you imagined.
1. Apply for a Job With YouTube
The most obvious way to get paid to watch YouTube videos is by applying for a job with YouTube itself. There are a variety of jobs available on the platform. Search for jobs on the YouTube careers page and apply for them based on your knowledge and experience.
Some of the jobs available include watching YouTube videos to ensure channels are following guidelines, reviewing complaints of channels, tagging videos with specific categories, and more. YouTube would pay you as an employee if you are hired.
Related: How to Get Paid to Watch TikTok
2. Start Your Own YouTube Channel
Start your own YouTube channel and get paid to watch your own YouTube videos. Whether you want to help teach others a new skill or be a source of entertainment, you can create your own YouTube videos to earn.
With your own channel, you would be responsible for filming and editing your videos. This means you will likely watch all of your own content multiple times before you publish it for others to see.
Animaker is a great tool to use when creating your YouTube videos. It makes video creation a breeze! Whether you decide to create animated or live-action videos, this tool makes it easy. And your videos actually look professionally done and have the potential to go viral, which means more money in your pocket! Get started with Animaker for free to see if it's the right video creation tool for you.
YouTube is known for displaying ads throughout the content of videos. This is how YouTubers get paid. For every ad view and ad click that comes from your videos, your channel makes a commission. You can also get paid with affiliate marketing by promoting other businesses on your channel.
3. Become a Video Editor
If you are handy with video editing skills, then consider offering your services to a YouTube channel to get paid to watch YouTube videos. Take videos and get paid to edit them for optimization, and help grow the channel through your editing skills.
Animaker can make this job super simple. You can upload the client's files into the software and use it to put together a professional video in the shortest amount of time. You can even add stunning animations to the videos without being an artist yourself.
You can choose to be a contracted worker for YouTube channels or you can seek employment opportunities with various companies. Whichever way you choose to partner with clients, you are valuable and can make a decent salary as a video editor.
Related: How to Become a Photo Editor
4. Start a Freelance Business to Write Video Scripts
A freelance writing business isn't just about writing blogs and articles. Freelance writers can also get paid to watch YouTube videos to give inspiration for the next video a client uploads. For example, you could help YouTube channels create a series of content by writing out the script for a certain number of videos.
Your script could be the difference between a successful or failed YouTube channel. Ensure you capture the brand voice so that your script accurately reflects the tone the audience is used to. Keep viewers coming back for more with well-scripted scenes.
5. Become a Video Manager
A video manager is like a social media manager and is one of the top jobs to have on any YouTube channel. This person is responsible for creating a brand image on YouTube and consistently scheduling content that is relevant to the brand's mission.
The video manager has a big role that starts with watching all the YouTube videos on the channel to ensure uniformity and obedience to the YouTube guidelines. As the video manager, you can get paid to upload videos to grow a channel and become part of the legacy of that brand.
Related: How to Get Paid to Watch Netflix
More Popular Money-Making Offers
Earn more money in your spare time with these reputable companies.
Free PayPal cash
Paid surveys and web searches
Earn easy cash back
Get paid directly to your PayPal
PayPal, Visa, Amazon, etc.
Pays you to do NOTHING (with SJ Pulse)
Simply install the software
Participate in paid surveys & studies
6. Subscribe to Channels That Give Away Prizes
There are several YouTube channels that will pay you just for watching their videos through special giveaways and random winner selection. Those channels will announce that they will give a certain amount of money to a random subscriber.
They may also reach out to subscribers and offer giveaways. Additionally, these channels can select random commenters on the videos and send them prize money.
If you are an avid viewer of the channel, you could win just for watching its videos. Start out searching for channels that interest you and try your luck at getting paid to watch YouTube.
Related: How to Become a Voice Actor
More Ways to Get Paid While Watching YouTube Videos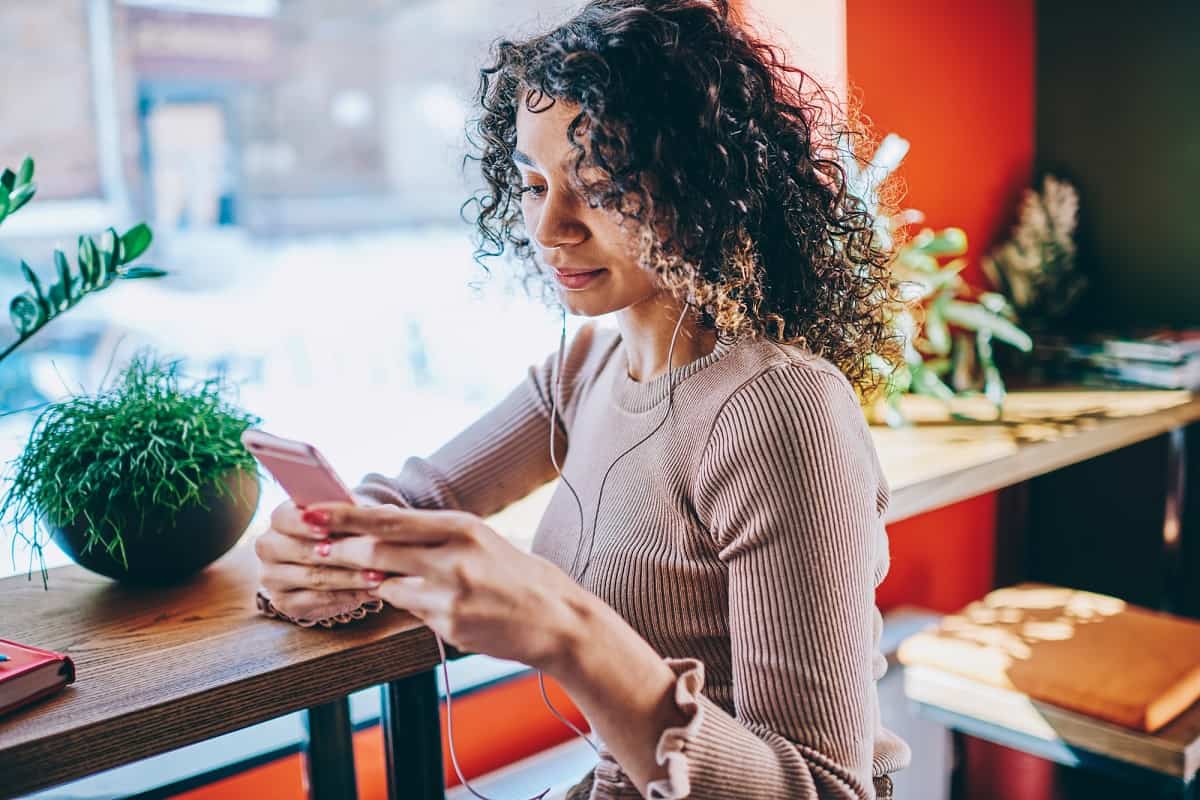 There are more ways to make money watching YouTube. Consider jobs you can do for money while watching YouTube.
7. Become a Babysitter
Start a business as a babysitter and get paid while watching YouTube videos. There are plenty of child-inspired channels on the platform you could watch with the kids in your care. If the children are too young to watch videos, then you can watch YouTube videos after they go down for a nap or bedtime.
While they are asleep, you will still be on the clock waiting for the parents to return. This means you will still be getting paid the longer the parents are away. Stream your favorite YouTube channels while you wait. Babysitters get to set their own hourly rate so you can make the amount of money that you desire.
Related: How to Get Paid to Watch Star Wars
8. Start a Pet Sitting Business
Pet sitters are needed for animals when their owners go away for trips the animal cannot go on. These could be business trips or vacations. You would be the pet's caregiver during the owner's absence. Take the pet for a walk, keep them on their feeding schedule, and spend some time with them to keep them company.
During your time with the pet, pull up YouTube on your phone and watch videos. You can also get paid to stream it on TV in the pet's home. Pet sitters get paid per day to care for the animal. Set a rate that is most comfortable for you and make money while watching your favorite YouTube videos.
9. Become a House Sitter
House sitters quite literally have one of the easiest jobs available. You don't have to do much aside from making sure the house stays safe while the occupants are away for business or pleasure. You can get paid simply for living in another person's home temporarily.
As a house sitter, you can get paid by the day. Depending on how far you live from the client's home, you could also get reimbursed for the gas going to and from your destination. During your stay at the home, get paid while watching YouTube videos. Stream your favorite shows whenever you want while you occupy the residence.
Related: How to Get Paid to Watch Disney Movies
Best Paid Platforms to Get Paid to Watch YouTube Videos
There are several platforms out there that claim to pay you for watching YouTube videos. Do your research before you decide to sign up with any of them. The sites ask you to watch certain videos for a specific amount of time before you can get paid. They also claim that there is no limit to how much you can earn.
Some of the sites just want to collect your views to increase their exposure so that they can make money from your ad views. Be careful, do your research, and remember that if it sounds too good to be true, it probably is.
Related: How to Get Paid to Watch The Office
YouTube Has Potential to Increase Income for Viewers
You don't have to have a YouTube channel just to make money from the platform. As you can see from the list I curated, there are several ways to be successful working on something you already love doing.
YouTube has over 122 million active users from across the world on it. Nearly all of these users want to make money for the time they spend watching YouTube.
If YouTube is part of your day, then it is a logical choice to get paid for the time you spend watching videos on the platform. It's easy to get lost in the sea of endless content, but it can also be a tool you use to learn something new. Take full advantage of what this dominant website has to offer and get paid to watch YouTube videos.
Related: How to Get Paid to Watch Movies (and Review Them for Cash)
---