How to Get Paid to Watch YouTube Videos in Your Spare Time
We foster relationships with brands we use and trust. The testimonials on our site represent real experiences, but they don't guarantee you'll achieve similar results. When you make purchases through our links to our partners, we may earn a commission. Your support helps us continue this work. You can read our full disclosure here.
YouTube audiences across the world watch more than 1 billion hours of content every single day. More than 500 hours of video is uploaded onto the platform every minute. This paints a pretty clear picture of YouTube's dominance on the web.
This platform is full of videos ranging from educational clips to silly stunts, and even funny animal videos. It never fails to provide audiences with plenty of entertainment, and consistently offers something for everyone.
Those of us who enjoy watching online content should take advantage of the ability to get paid to watch YouTube videos. This article is full of ideas that will help you do just that.
You actually can get paid to watch YouTube videos, and I will show you exactly how.
Nine Best Ways to Get Paid to Watch YouTube Videos
The suggestions below will show you how to get paid to watch YouTube. Keep an open mind, and you could start making more money than you probably ever imagined.
1. Apply for a Job With YouTube
The most obvious way to get paid to watch YouTube videos is by applying for a job with the platform itself. Search through the variety of posted jobs on the YouTube careers page and apply to the ones that stand out to you the most.
Some of the available positions include reviewing creators' complaints, tagging videos with specific categories, watching YouTube content to make sure the channels are following posted guidelines, and more. If you are hired, you will be paid as a YouTube employee.
Related: How to Get Paid to Watch TikTok
2. Start Your Own YouTube Channel
Start your own YouTube channel and get paid to watch your own videos. Whether you want to teach others a new skill or become a source of entertainment, you can start earning with your own YouTube videos.
As you run your channel, you will be responsible for filming and editing your videos. You will most likely watch all of your own content multiple times before you publish it for others to see.
Use Animaker to help you put together your YouTube content. This tool makes video creation a breeze, whether you decide to create animated or live-action content. Your videos will look professional and have the potential to go viral, which means more money in your pocket. Get started with Animaker for free to see if it's the right video creation tool for you.
YouTube displays ads dispersed throughout most of its content. This is how creators are paid. Your channel will make a commission from every ad view and ad click that comes from your videos. You can also get paid with affiliate marketing by promoting other businesses on your channel.
3. Become a Video Editor
If you are handy with video editing skills, offer your services to an existing creator to earn money watching YouTube videos. Get paid to edit videos for optimization, and help grow the channel through your editing skills.
Animaker can simplify this job. Upload the client's files into the software and use it to put together a professional video in a very short amount of time. You can even add stunning animations to the videos without being an artist yourself.
Become a contracted worker for YouTube creators, or seek employment opportunities with various companies. Whichever way you choose to partner with clients, you can make a decent salary as a video editor.
Related: How to Become a Photo Editor
4. Start a Freelance Business to Write Video Scripts
A freelance writing business isn't limited to developing blog posts and articles. Freelance writers can also get paid to watch YouTube videos that will provide them with inspiration for the next video their clients create. For example, you could help YouTube channels create a series of content by writing out the script for a certain number of videos.
Your work could mean the difference between a successful and a failed YouTube channel. Capture the brand's voice so that your script accurately reflects the tone the audience is used to. Use well-scripted scenes to keep viewers coming back for more.
5. Become a Video Manager
A video manager job is similar to a social media manager position, and is one of the top YouTube jobs available. These individuals are responsible for creating a brand's image on YouTube and consistently scheduling content that is relevant to the company's mission.
The video manager's role starts with watching all of the channel's existing videos to ensure uniformity and obedience to YouTube's guidelines. As the video manager, you can get paid to upload videos to grow a channel and become part of the brand's legacy.
Related: How to Get Paid to Watch Netflix
6. Subscribe to Channels That Give Away Prizes
Several YouTube channels will pay you to watch their videos, through special giveaways and random winner selections. Those accounts often announce that they will give a certain amount of money to a random subscriber.
They may also reach out to their audience members and offer giveaways. The content creators often send prize money to random commenters on their videos.
If you already avidly follow specific channels, then you could win big just for watching. Search for creators who interest you, and try your luck at getting paid to watch YouTube.
Related: How to Become a Voice Actor
More Ways to Get Paid While Watching YouTube Videos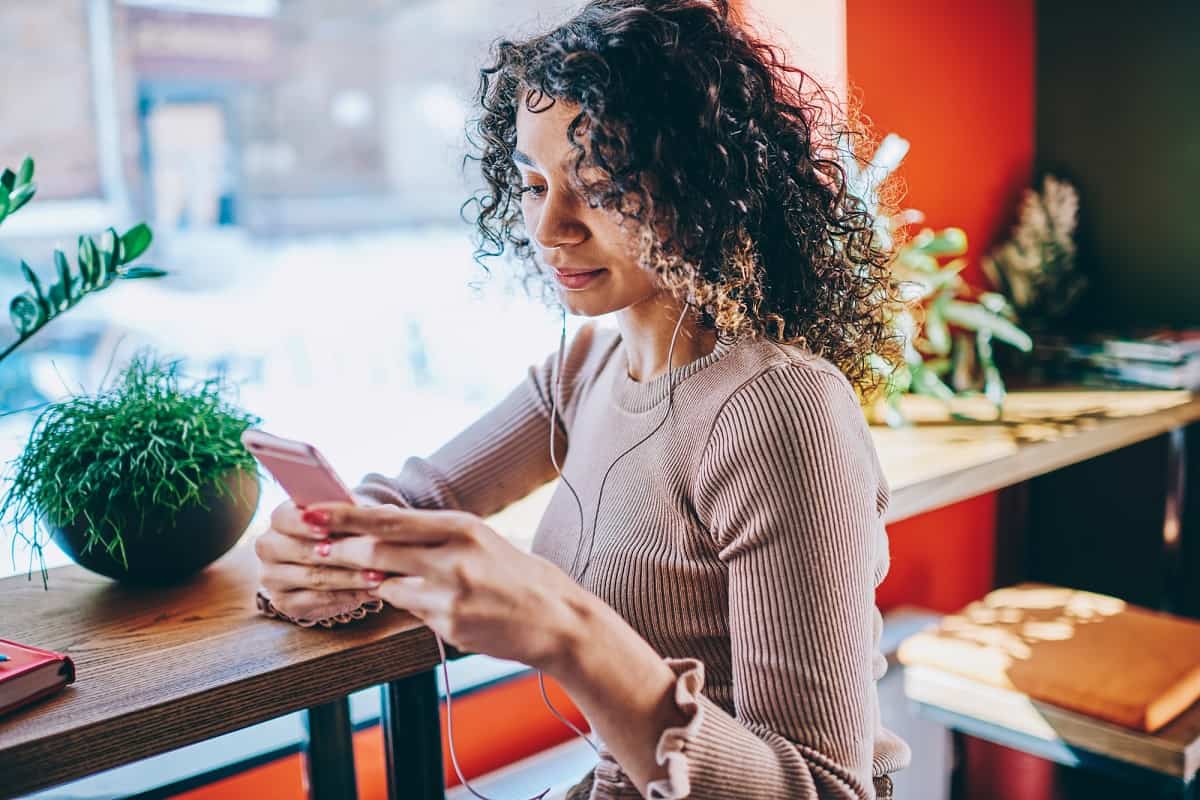 There are a plethora of ways to make money watching YouTube. Consider jobs you can do for money while watching your favorite creators.
7. Become a Babysitter
Start a business as a babysitter and earn money while watching YouTube videos. Sit down with the kids in your care and turn on one of the platform's child-inspired channels. If the children are too young for screen time, watch YouTube after they go down for a nap or head to bed for the night.
You will continue to earn money while you wait for the parents to return, so stream your favorite YouTube channels as the kids sleep. Babysitters set their own hourly rates, so you can make as much money as you desire.
Related: How to Get Paid to Watch Star Wars
8. Start a Pet-Sitting Business
Pet sitters look after animals when their owners are at work or on vacation. You are the pet's main caregiver during the owner's absence. Take the pets on walks, stick to the feeding schedule, and spend some time with them to keep them company.
Pull up YouTube on your phone and watch videos while you hang out with the pets. You can also get paid to stream videos on TV in the pet's home. Pet sitters get paid by the day. Set a rate that is most comfortable for you, and make money while watching your favorite YouTube videos.
9. Become a House Sitter
House sitters have one of the easiest jobs ever. You won't need to do much, other than make sure the home stays safe while the occupants are away for business or pleasure. Get paid for simply living in another person's home temporarily.
As a house sitter, you can get paid by the day. Depending on how far you live from the client's home, you could also get reimbursed for the gas used going to and from your destination. Get paid while watching YouTube videos during your stay. Stream your favorite shows whenever you want as you occupy the residence.
Related: How to Get Paid to Watch Disney Movies
Best Paid Platforms to Get Paid to Watch YouTube Videos
Many online platforms claim to pay users to watch YouTube videos, and often promise that there's no limit to how much you can earn. Do your research before signing up with any of them. These sites will require you to watch certain videos for a specific amount of time before you can get paid.
Some of these platforms just want to collect your views and increase their exposure so that they can make money from your ad views. Be careful, do your research, and remember that if it sounds too good to be true, it probably is.
Related: How to Get Paid to Watch The Office
YouTube Has Potential to Increase Income for Viewers
You don't have to run your own YouTube channel to make money from this platform. As the above list has demonstrated, there are several ways to be successful while working on something you already love.
YouTube has more than 122 million active users from all around the world. Most of these viewers would love to make money for the time they spend watching YouTube.
If YouTube is already a big part of your day, it's time to earn money while watching videos on this platform. It's easy to get lost in the sea of endless content, but YouTube can also help you learn something new. Take full advantage of everything this dominant website has to offer, and get paid to watch YouTube videos.
Related: How to Get Paid to Watch Movies (and Review Them for Cash)
---
We appreciate the time you've spent reading this post and your interest is not lost on us. Your thoughts, questions, or experiences related to the topic are most welcome. Each comment adds strength to our community. We ensure every comment receives our attention, and we take the time to provide thoughtful responses. Once again, thank you for being a part of this conversation. Click here to leave a comment.