50 International Survey Sites That Accept Members Worldwide
I get emails all the time explaining that most survey sites don't accept people from certain countries. I hear you and I feel your pain.
Unfortunately, some sites claim to accept members worldwide, but the quota for people in some countries is much lower than in others. That means when a spot opens up, it gets filled just as quickly.
So what does that mean for my international friends? In some cases, it means there are no openings. In others, it might just require some extra digging to find the rights sites to join.
I'm going to share as many international survey sites by country as I possibly can, but disclaimer: I have not tried them all. Not only would it take hours and hours just to sign up for all of them, but also many of the sites wouldn't accept me since I'm in a different country.
Tips When Joining Global Paid Survey Sites
Review my tips below and then search the page for your country to find global paid survey sites you can join! And if the site doesn't accept you–I'm so sorry–you may need to try again later in case a new spot opens up.
1. Provide Honest Information
Signing up under a pseudonym for extra privacy might work off the bat, but when it's time to request payment, you'll be out of luck. Most international survey sites will deny payment to members using fake names. Don't ask me how the sites figure out when details are fake—but they do! So plan to use honest and accurate details, or this gig is not for you.
2. Open a Second Email Account
Signing up for multiple paid task sites can land a ton of emails in your inbox overnight. While you can opt out of most of those emails, they are also helpful reminders that new surveys or offers are available. Instead of worrying about losing important emails, create a second free email account and use it to sign up with survey sites. It's easy to set one up with Gmail, Yahoo!, or other free email providers in your country.
3. Be Cautious About Providing Your Phone Number
Some worldwide survey sites require you to provide your phone number in order to sign up. Some of them will use your number just to verify your identity while others will add your number to a call list and call or text you with offers. I choose to avoid sites that ask for my phone number. But you can also sign up for a free Google Voice number and provide that instead!
4. Filter for the Best Paying Opportunities
Unfortunately, the majority of surveys will not pay much. It's up to you to pick the ones that are worth your time. You can come back here to use my free survey calculator before choosing a survey from the list to help figure out how much per hour each survey will pay you.
5. Understand That Paid Surveys Will NOT Replace a Full-Time Job
Taking surveys for gift cards or cash is something that you can do in your spare time to earn a small side income. It is not and never will be something you can do to replace a full-time income. If you are struggling to earn money and provide for your family, then consider starting a home-based business or picking up a supplementary part-time job.
Highest Paying International Survey Sites Worldwide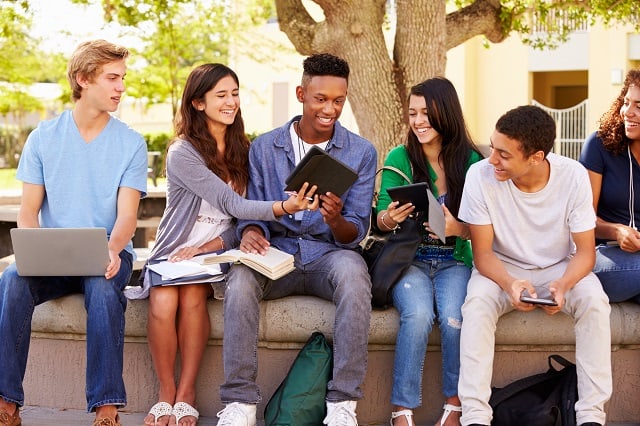 Now that you know that surveys are only available on an as-needed basis in many countries, you can search this list for the sites that accept members in your country.
To get started, select your country from the following list. When you click on your country's name, your device will automatically scroll to the list of international survey sites that should be available to you. Please note that some sites will not always have openings. If this is the case, please move on to the next option on the list.
Australia
Austria
Belgium
Canada
Chile
China
Denmark
Finland
France
Germany
Hong Kong
Indonesia
Ireland
Israel
Italy
Japan
Malaysia
Mexico
Netherlands
New Zealand
Norway
Saudi Arabia
Singapore
South Korea
Spain
Sweden
Switzerland
Thailand
United Kingdom
Countries With Only One Option:
If your country is not on the list above, try Surveytime to see if it can connect you with an opening in your area.