Drop App Review: Is It Safe and Worth It?
Try Bingo Cash, the ultimate bingo app for turning your skills into extra cash while enjoying colorful and engaging head-to-head matches. Win up to $83 per game and experience the classic bingo thrill in the comfort of your own home. Test your daubing skills and become a big winner today!
Bingo Cash™ is FREE to download and play! However, cash tournaments are not available in the following states: AZ, IA, LA, SC & WA.
Everyone spends money on many necessities in life without thinking that they'll ever see that money again. But what if I told you there was actually a way that you could get some of that money back into your hands?
Luckily, there is a legitimate way that can help you earn cash back on your purchases. This Drop app review will give you all the details you need to know to put some of the money you spend back into your pocket.
As a consumer, you are tied to the prices that companies charge for items that you want or need. There is no haggling; you either pay the price or you go without. However, you don't have to give up there and just accept it. Make some of your money back using the Drop app.
If you haven't yet explored the Drop app then this review is for you. The Drop app has many features and benefits to help you with your goal of living a financially healthy life.
One of my favorite sites, Swagbucks, offers tons of ways to earn real cash online. If you're not already a member, give it a shot! Here are five things you can do to make easy money on the site:
Play games (up to $322 each)
Test apps (up to $150 each)
Submit receipts (easy cash)
Shop at your favorite stores (up to 10% back)
Answer surveys and polls (quick cash in minutes!)
Our Popular Free Guides
How to Start a Permanent Jewelry Business - If you are patient, have social skills, and love interacting with others, then a permanent jewelry business may be for you.
How to Become a Sleep Consultant - Help parents and babies, and be the difference for families worldwide who are desperate for more Zzzs in their life as a sleep consultant.
How to Become a Proofreader - There are five basic steps to working from home as a proofreader. As long as you're willing to put in the work, you can become a proofreader!
Drop App Review Summary and Quick Facts
Drop app is meant to be a platform that helps consumers keep more of their hard-earned money. It's convenient to use and easy to set up. It is available to use with popular stores and brands.
There is no expectation to make only large purchases in order to qualify for rewards. Small purchases like coffee shop charges are eligible for reward opportunities as well.
Related: DollarSprout Rewards Review
Drop App Pros
Money back in your pocket
Available with dozens of stores and brands
Great customer service response
Ease of withdrawing your earnings
Several reward options to choose from
Drop App Cons
Some delays when points are available to redeem
Only available to individuals in the United States and Canada who are at least 18 years old
Limit to how much you're allowed to earn each week (5,000 points, equivalent to $5)
Drop App Trustpilot Rating
Drop app currently has a 4.0 out of 5-star rating on Trustpilot. Trustpilot is an online review platform for customers to write about their experiences with companies. It is a trusted site with legit reviews, giving customers the space to provide actual feedback for companies to learn from.
Users report they are happy with the customer service on Drop and love being able to earn money back. Some of the complaints from users include being upset that some stores are no longer available to shop with on Drop, points pending for long periods of time before being able to cash in, and increased withdrawal thresholds.
What is Drop App and How Does It Work?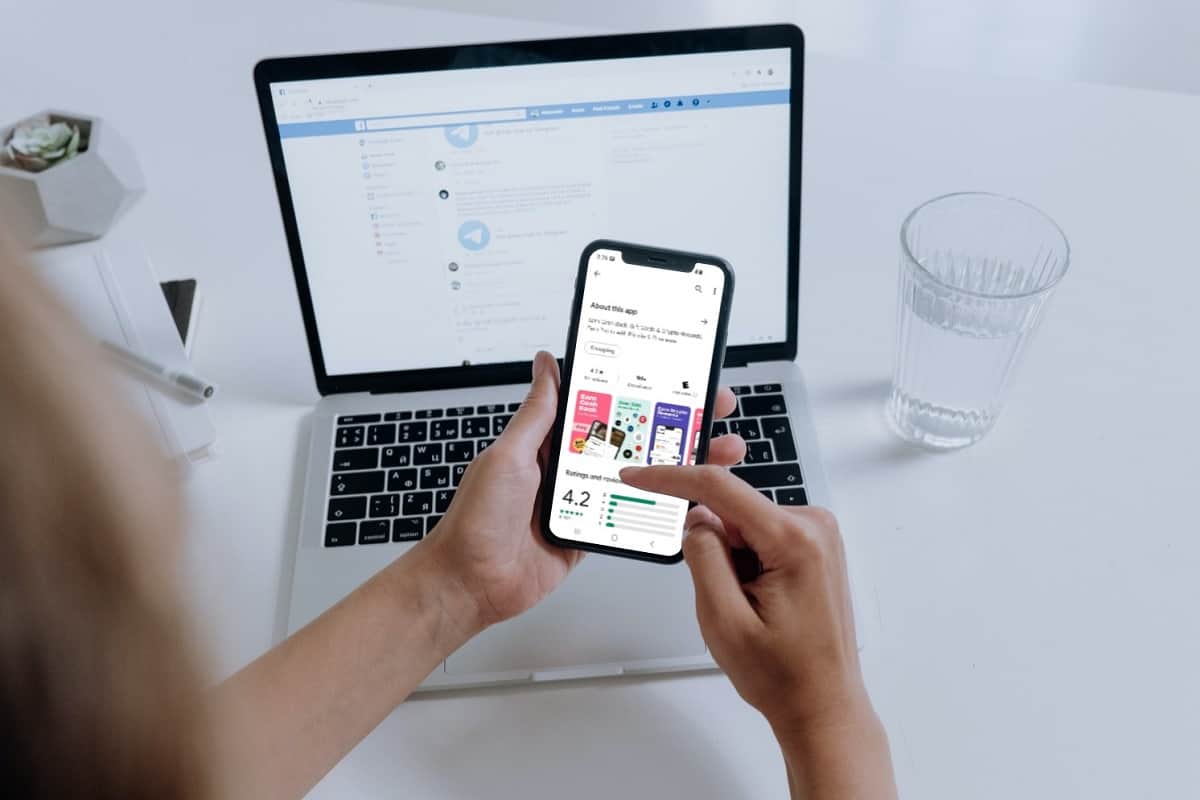 Drop app is a cashback app that helps customers save their money. When you make a purchase at a favorite store, Drop rewards you with points for your spending, working with you to help you get some of that money you spent back into your account.
After spending a certain amount of money with stores or companies that Drop partners with, you are rewarded with points for your shopping. Collect enough points to redeem for your favorite prizes. You can start using the Drop app in just a few quick steps.
1. Start an Account
Drop is available to use on Apple and Android devices. To get started with an account, go to the Drop app website and enter your phone number, then click "Get Drop." From there, you will be prompted to wait for a text message from Drop to confirm your phone number.
2. Confirm Your Account
Click on the text message and follow the link to download the Drop app on your phone. Once your download is complete, you will then need to click "Open" to continue with setting up your Drop account. You will be prompted to create an account using your email address or your Facebook account.
3. Complete Your Profile
The next step is to actually complete your profile. You will want to make sure you do this because there is an offer of 400 points once this is completed. It's essentially free money so make sure you do it.
4. Consent to Sharing Your Data
There is no way to skip this section, but when you complete it, you will automatically be rewarded with an additional 600 points. Click the "Learn More" option to understand what you are consenting to before proceeding. The Drop app needs to be able to track your debit or credit spending in order to reward you with points.
Related: Nielsen Computer & Mobile Panel Review
5. Link Your Card
Earn 2,000 more free points by linking a card to the app. You will also unlock premium features in the app by completing this step. Begin by searching for your bank. You will then be prompted to connect your account using Plaid, a financial services company that conveniently connects companies with banks.
6. Search for Stores on the App
Now that you have unlocked premium features and your account is set up, you can search the Drop app for all the current partnerships with top companies. Take a look at how you can make your money back on everyday purchases and even get money back on things like travel reservations. Your account is credited with points after your purchases are complete.
7. Get Paid
Once you have collected enough points, you can then search the rewards section and choose the reward you want. You can find gift cards to several favorite stores and brands that you can purchase with the points you earned.
Related: Sites That Pay You to Sign Up
KashKick is a great find for gig workers, offering many ways to make extra money doing what you enjoy. Try it out - it's free! Here are five easy ways to start earning money on the site:
Play games (up to $125 each)
Test apps (up to $125 each)
Buy lottery tickets (an easy $8)
Try popular brands (always changing)
Answer surveys (quick cash in minutes!)
Drop App Alternatives
Rakuten is a platform that gives back to members in a way that is similar to Drop. Its features are comparable to Drop in that you link a card, use that card to make purchases, and get rewarded with cash back. Rakuten has a 4.2/5 rating on Trustpilot, showing it is a trusted app with a good reputation.
Related: Ibotta vs Rakuten
Drop App Hacks
There aren't any official Drop app hacks. However, you can double dip for points and rewards by connecting your credit cards to the Drop app.
Essentially, if you have a credit card that gives you rewards for using your card to make purchases, you can also earn points with the Drop app with that same purchase. This increases your rewards and savings from just one purchase.
I use this Chase credit card to earn points toward free hotel stays. The card does have a yearly fee, but it also offers one free night each year (on top of the nights you earn by making purchases). The yearly fee costs less than what you would pay to stay in a hotel, so for my family, it's completely worth it.
Drop App Q&As
Find out if the Drop app is right for you by learning even more about it with common questions other users are asking.
How much does Drop App cost?
Drop app is currently a free app to use. You can have access to all features just by signing up for a free account and linking your debit or credit card.
What stores are on Drop App?
Drop app strives to partner with top stores and companies that consumers actually want to purchase products from. These are stores like Target, Amazon, Walmart, and more. You can even use Drop with restaurants and travel reservation companies.
However, keep in mind that the list of available stores on Drop can change. Be sure to check often if more stores and companies are added to the app that you might like.
Related: Instacart Shopper Review
Who owns Drop App?
Drop was created by Derrick Fung, Darren Fung, Cameron Dearsley, and Ankhil Gupta. Derrick is currently the CEO.
Do Drop points expire?
Accumulated points stay in your account with no expiration date unless your account becomes inactive for six months. Inactive means you haven't logged into your account. Drop will begin deducting points from your account due to inactivity.
What are power offers on the Drop app?
Power Offers have expired from Drop and have been replaced with "Flash Deals." Flash Deals include more ways that you can earn points and essentially make more money. These are additional bonus perks that you have to activate onto your linked card. You can earn 1,000 points just on one purchase using Flash Deals.
Related: How to Get Paid to Answer Questions
Drop App Review: Is it safe?
Based on this Drop app review, my final thought is that Drop is a safe and legitimate app to use. It performs as promised, has a high rating among users on Trustpilot, and has been around for a few years. It is still a young app but has enough history so far to determine it is not a scam.
If you want to take advantage of making money back on the purchases you make daily, then Drop would be a smart choice. Earning points for buying things you and your family already need is an easy way to save some extra money each month.
Drop is a legitimate app to use. To determine if it is the right app for you to use, you will need to try it for yourself. It is free and can be deleted at any time if you feel it doesn't suit the needs of you and your family.
Related: Cash App Boosts
---