10 Sites Like InboxDollars That Pay You to Complete Offers and Task
We foster relationships with brands we use and trust. The testimonials on our site represent real experiences, but they don't guarantee you'll achieve similar results. When you make purchases through our links to our partners, we may earn a commission. Your support helps us continue this work. You can read our full disclosure here.
I often hear people questioning if there are sites like InboxDollars. While InboxDollars has a lot to offer and many of the activities are fun to do, most people are usually looking for more ways to earn money from home. Getting paid for completing those fun activities is a great feeling.
Other sites like InboxDollars give users more opportunities to earn money in their spare time. If you're someone who likes to keep busy to pass the time, then these sites will help you do just that. Think about the different ways you can use some extra cash now and in the future.
The best part about the sites listed in this guide is that they are free to sign up with, meaning you've got nothing to lose. Spend a few minutes here and there learning about new things, enjoying quiet time, and making some money while you're at it.
What is InboxDollars?

InboxDollars is a trusted site that has been around for over two decades. It rewards members for completing tasks such as answering surveys, watching videos, playing games, shopping, reading emails, and completing other cash offers. It even offers a referral program, which pays users $1 per referral up to five times plus 30% of your referral's earnings as long as they stay active.
Just for signing up, the platform offers a $5 bonus. Notifications come through your inbox and take you to new money-making opportunities.
InboxDollars is paid by brands that are seeking consumer input. The platform connects consumers (you) to the brands through various activities. Finally, InboxDollars pays users for their time and input. Users receive real cash that they can redeem for gift cards or through PayPal.
Related: InboxDollars Review
10 InboxDollars Alternatives and How the Sites Compare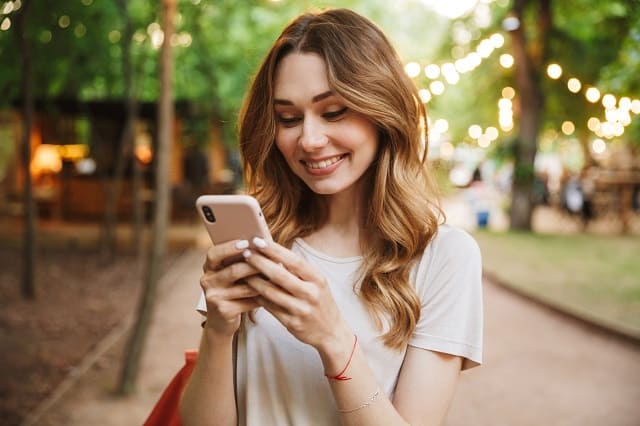 Take a look at the following sites like InboxDollars. Each one of the following odd job apps is unique in what it offers users, which can help you decide which one to use based on your needs.
1. Swagbucks

Swagbucks is InboxDollars' closest competitor. It is a very popular site and app that has been around since 2008. It hosts a wide variety of activities for users to participate in and get paid even more for their time. Over the years, it has paid out over $588,000,000 in rewards to members.
Members can participate in surveys, watch videos, participate in deals, and find other cash back opportunities. For each completed activity, users earn Swagbucks (SBs). The amount of SBs earned will vary depending on the activity. These SBs can be redeemed for dozens of rewards.
Swagbucks offers $10 to new members who join. There is also a "Invite Your Friend" program that is similar to InboxDollars. It pays users 10% of whatever their referral earns. While that is a lower percentage than InboxDollars, Swagbucks doesn't limit how many referrals you can have.
Related: Swagbucks Review
2. Branded Surveys

Branded Surveys is a market research platform. It is similar to InboxDollars because it offers paid survey opportunities. It's a great way to get paid for your opinion and have your voice truly make a difference for companies.
Branded Surveys connects big companies to their ideal market so that they can understand what their market is truly interested in. Before taking surveys, users are asked some questions to see if they are part of the company's ideal market. From there, Branded Surveys pays users for completing surveys. Users can cash out their earnings once they hit 500 points worth $5.
There is a $1 sign-up bonus with Branded Surveys. Additionally, Branded Surveys seems to pay users faster than other sites according to Trustpilot reviews.
Related: Branded Surveys Review
3. Opinion Outpost

Opinion Outpost is a panel that is focused on collecting market research. Just as the name of the platform suggests, you get paid for your opinions. This is conducted by having users fill out paid surveys.
With Opinion Outpost, you can get paid just like InboxDollars for completing surveys, watching ads, and testing new products. Contrary to InboxDollars, you earn points on Opinion Outpost for completing tasks. Those points can be used for rewards like Amazon, iTunes, or cash.
Related: Opinion Outpost Review
4. Survey Club

Survey Club offers paid survey opportunities to users. You can create a free account and start earning money right away. The opportunities available include becoming part of private panels, paid focus groups, clinical trials, taste tests, and many more.
Similar to InboxDollars, Survey Club pays users in cash. The money is deposited to the user's account and can be redeemed for free Amazon Gift Cards. While other sites offer a sign-up bonus, Survey Club does not currently have one.
Unlike InboxDollars, Survey Club does not have a high review rating from users. Users complain about wasting their time with surveys that they end up being unqualified to take even after spending several minutes answering questions.
5. Pinecone Research

Pinecone Research is a platform focused on creating influencers who can make a difference in products and services that are offered by brands. Users get paid to test products and services and then take surveys about their experiences.
Pinecone Research rewards users with points that can later be redeemed for cash or other prizes. If you are someone who enjoys getting a sneak peek at products before they hit the market, this site could be for you.
Unlike other sites and apps, in order to sign up with Pinecone Research, you have to search for a special link to be invited to join. Here is my personal invitation link to get started.
Related: Pinecone Research Review
6. National Consumer Panel

NCP ReCap is one of the survey sites like InboxDollars that gives users the ability to get rewarded for the time they spend sharing their opinions.
NCP performs differently from InboxDollars in that it requires you to download its app, scan barcodes on items you purchase, share your opinion with NCP ReCap, then get rewarded with points. Those points can be used for gifts, sweepstakes entries, and more.
Related: How to Get Paid to Upload Receipts
7. KashKick

There are many opportunities to earn with Kashkick, such as watching videos, answering surveys, surfing the web, and finding deals. KashKick is similar to InboxDollars in that it partners with companies to get feedback from users while also paying them for their time.
Kashkick offers the lowest payout threshold compared to other sites starting at just $5. Cash out quickly to get the money into your account sooner.
Related: Kashkick Review
8. LifePoints

LifePoints is a popular, trusted InboxDollars alternative. It has over five million users on the site and has paid out over $22 million in rewards. It pays users through LifePoints (LPs) added to their accounts. There is no fee to sign up on the platform and users can get an automatic 10 LPs just for registering.
Users on the site get paid for completing surveys. LPs can be redeemed for hundreds of gift cards like Amazon or cash through PayPal. There is a referral program as well and the promotions change often.
Use LifePoints like InboxDollars by answering surveys on your phone and getting paid for them. Easily make money from home with the app.
Related: Lifepoints Review
9. MyPoints
MyPoints has been around for decades but hasn't always been known for the services it offers now. It is dedicated to giving back to users for their participation in online shopping, surveys, dining out, and exploring new deals.
In recent years, MyPoints has become one of the popular survey sites like InboxDollars. Surveys are used as market research and to give businesses insight into consumers' wants in products and services. The surveys completed on the site are valuable to the businesses that partner with MyPoints.
It offers a higher sign-up bonus than InboxDollars. Get $10 just for creating an account and completing an offer. Users are rewarded with points that can be redeemed for gift cards to places like Walmart, Amazon, and more.
Related: MyPoints Review
10. Panda Research

Panda Research has paid opportunities for completing offers and surveys. Surveys will vary in payment based on the length of the survey. There are additional ways to earn money such as referring friends to the site and reading emails.
Unlike InboxDollars, Panda Research only pays twice per month (on the 1st and 15th) and only through PayPal. Panda Research to date has paid over $2 million to participants for their opinions.
It's Easy to Earn Extra Cash With Apps Like InboxDollars
The best way to earn the most cash is to sign up with more than one of these survey sites at the same time. Some of the sites have limited activities you can complete while others have a wider variety.
Apps like InboxDollars have been making a difference in users' lives. From answering surveys to playing games and even referring others, there is an abundance of opportunities to earn. It's how you choose to spend your time that will make the most impact on your budget.
Sign up with many of these sites like InboxDollars and enjoy the fun activities in store. Getting paid to have fun isn't a bad way to pass the time.
Related: How to Get Free Gift Cards
---
We appreciate the time you've spent reading this post and your interest is not lost on us. Your thoughts, questions, or experiences related to the topic are most welcome. Each comment adds strength to our community. We ensure every comment receives our attention, and we take the time to provide thoughtful responses. Once again, thank you for being a part of this conversation. Click here to leave a comment.