How to Get Paid to Do Weird Things Online and In Person
Try Bingo Cash, the ultimate bingo app for turning your skills into extra cash while enjoying colorful and engaging head-to-head matches. Win up to $83 per game and experience the classic bingo thrill in the comfort of your own home. Test your daubing skills and become a big winner today!
Bingo Cash™ is FREE to download and play! However, cash tournaments are not available in the following states: AZ, IA, LA, SC & WA.
It might seem crazy to think about, but there are people who actually get paid to do weird things. What you might consider weird might not be to others and vice versa. Essentially, if you can think it, you can make money doing it.
If there has always been something you wanted to try, or if you are in a spot where you need an extra income source, think of anything that you have the ability to do and consider how to turn that into a money-making opportunity. I have done just that with this list that I compiled. Discover all of the ways you can turn something weird into a monetary gain for you and your family.
Even more, you don't have to choose just one idea from this list. If you're inspired by what I've come up with, consider taking on multiple ways to get paid to do weird things. The sky is the limit.
One of my favorite sites, Swagbucks, offers tons of ways to earn real cash online. If you're not already a member, give it a shot! Here are five things you can do to make easy money on the site:
Play games (up to $322 each)
Test apps (up to $150 each)
Submit receipts (easy cash)
Shop at your favorite stores (up to 10% back)
Answer surveys and polls (quick cash in minutes!)
Our Popular Free Guides
How to Start a Permanent Jewelry Business - If you are patient, have social skills, and love interacting with others, then a permanent jewelry business may be for you.
How to Become a Sleep Consultant - Help parents and babies, and be the difference for families worldwide who are desperate for more Zzzs in their life as a sleep consultant.
How to Become a Proofreader - There are five basic steps to working from home as a proofreader. As long as you're willing to put in the work, you can become a proofreader!
14 Ways to Get Paid to Do Weird Things Online (and Off)
Having something you can do from the comfort of your own home is often the best route to take for people with families. All of these ideas can be done from home as long as you have internet access.
1. Download Apps for Cash Bonuses
Get paid just for downloading free apps to your phone. It may sound weird, but it's an easy way to add some extra cash to your wallet. Some apps pay you just for signing up for an account with them.
You can find those free bonuses with apps like Cash App, InboxDollars, and Swagbucks.
Some apps give a $5 bonus while others can earn you up to $15 to try them out. Read the fine print to ensure you complete any tasks the apps want from you before they reward you with the free money.
2. Post Ads for Companies
It is as simple and weird as it sounds; post ads for companies online and get paid for it. Think of all the ways companies need exposure and marketing in the online space. Post ads on your own blog, YouTube channel, or social media accounts.
Ads are a great way to drum up a passive income. You get paid for the ad views and if someone clicks on the ad links. Companies appreciate getting their brands out in front of new eyes so they send you a commission for the amount of traffic you generate for them.
Get paid to share links to companies that offer refer-a-friend bonuses, affiliate commissions, and more.
3. Print Coupons
Use apps like Swagbucks and InboxDollars to complete tasks like printing coupons.
For each coupon you print and use, you can earn points on Swagbucks or actual cash on InboxDollars. Redeem those rewards for prizes like cold hard cash or gift cards to places like Amazon, Target, Home Depot, and more.
4. Sell Pictures of Your Feet Online
There are many photographers or shop owners that get paid to do weird things like taking pictures of feet. They can be your own feet or someone else's feet. Either way, people pay for feet pics and essentially pay you for giving them access to that photograph.
Take precautions not to allow your identity to be known if you are selling your own feet pictures online. It is known that there are individuals who obsess over feet pictures more than the average person. Taking care to keep your identity hidden will help keep you safe.
On the other hand, there are other opportunities like posing for a pedicure business or modeling shoes that can pay you for your feet pics. Charge per picture or create a package of a certain number of images for a price. You get to set the rates and make the kind of money you want.
More Weird Ways to Make Money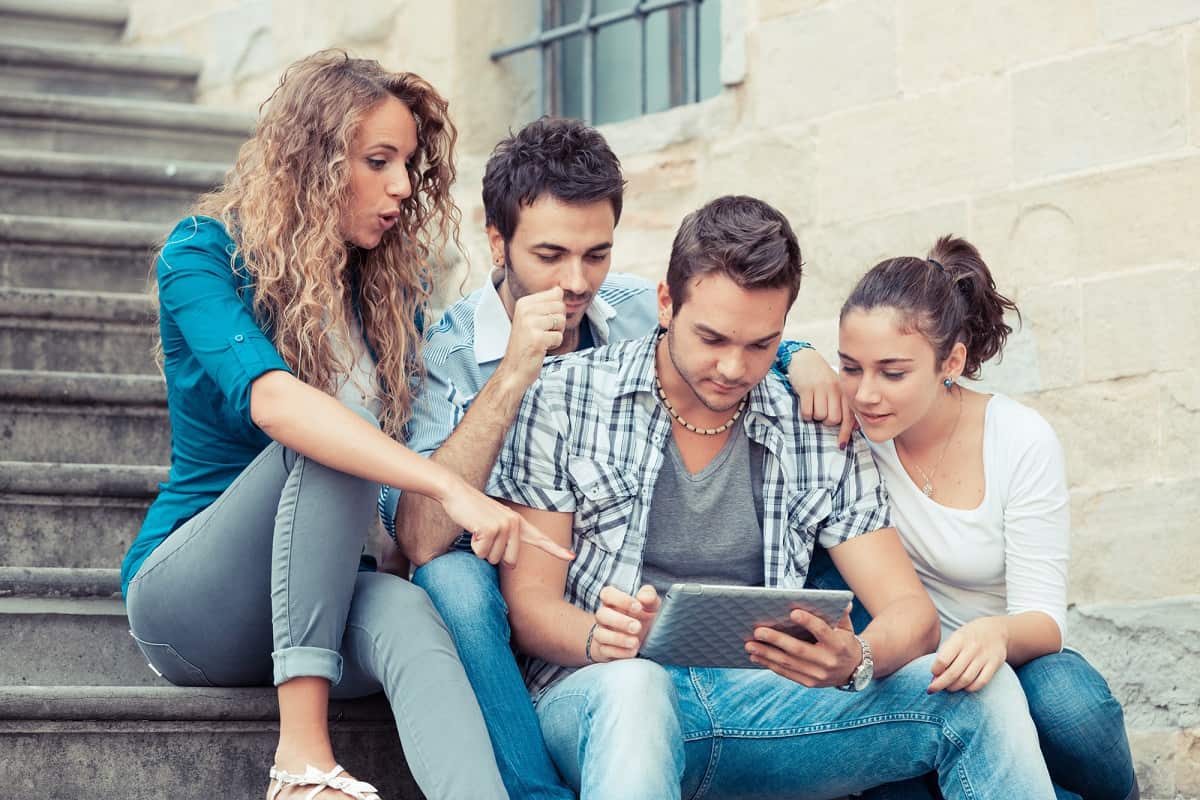 If you are willing to do more weird things to really increase your income, then dig deep within yourself to understand what your skill set includes. You might be surprised when you realize just what weird things you are capable of doing for money.
5. Start a Worm Farm
Get paid to do weird things like starting a worm farm. You probably haven't heard about this one too much, but keeping a worm farm is actually fairly low maintenance and lucrative. Worms just need a dark, cool space like a basement or garage to thrive. Put them in a container with some dirt and watch as they multiply.
Worms can be sold by the pound or you can sell their poop as fertilizer to farmers, those with gardens, or sell worms to individuals who might want to start their own worm farms. You can make quite a bit of money without having to do much with worms.
KashKick is a great find for gig workers, offering many ways to make extra money doing what you enjoy. Try it out - it's free! Here are five easy ways to start earning money on the site:
Play games (up to $125 each)
Test apps (up to $125 each)
Buy lottery tickets (an easy $8)
Try popular brands (always changing)
Answer surveys (quick cash in minutes!)
6. Assemble Furniture
Start a furniture assembly business or offer to help others who need furniture assembly to make some extra cash. You can partner with places like TaskRabbit or simply post your services on your social media accounts. Assembling furniture can be a time-consuming hassle, which others would gladly pay someone else to do for them.
Related: How to Get Paid to Help Others
7. Watch Commercials
Make money doing weird things like getting paid to watch or stream commercials while you are completing other tasks. Sign up with free sites like Swagbucks or InboxDollars and set up your device to continuously play the commercials. You can get paid for each commercial that plays.
Cash out your earnings to PayPal or redeem them for gift cards to major retailers. This isn't a way to get rich quickly as it will take some time to meet the payout threshold. But something is better than nothing, especially if you don't have to work hard for it.
Related: Get Paid Watch TikTok
8. Quit Smoking
If you are a current smoker who is looking to quit the habit, there are several ways you can get paid to quit smoking. From research studies to clinical trials and even communicating with your employer or family, smokers have a variety of resources to help them quit and get paid while doing it.
9. Be a Test Subject
Test subjects are needed for a variety of studies, product testing, and more. You can be a test subject for NASA and get paid to sleep during its testing program. Or you can get paid as a family who tests new toys that are coming on the market.
Be the influence on the future products, services, and advancements in technology by being a test subject. Get paid per study or receive payment for submitting feedback forms on sites like Opinion Outpost. Your feedback is what companies need to enhance their businesses.
10. Watch Netflix
Netflix is a binge-worthy platform for TV series and movies of all sorts. If you are someone who likes to watch Netflix, you will be happy to know that you can get paid for the time you spend watching shows and movies with Netflix.
This has to be one of the most relaxing ways to make money. Find the best method for you to get paid to watch your favorite Netflix shows and originals.
11. Drive Cars Across the Country
If you are someone who doesn't mind driving, then add driving cars across the country to your list of how to get paid to do weird things. Driving across the country could look like participating in ride-sharing, app-based deliveries, delivering for Amazon, or even being a traveling babysitter or nanny.
Depending on the method you choose to drive across the country, the payment methods will vary. However, you can expect that you can make quite a bit of money for your driving, especially if you get your CDL and choose a cross-country truck driving position.
12. Eat Out
Get paid to eat out with cashback opportunities using apps like Rakuten. Simply add your card to your Rakuten account and make sure to use that card to pay for your meals when you eat out.
Additionally, you can start your own food blog that shows readers all the best spots in your town or city where you recommend dining. Partner with those establishments to create a paid sponsored post or allow ads on your blog so that you can get paid for the traffic that comes to your site.
13. Live in a House
Make money by living in someone else's house for a while. People who do this are called house sitters. I don't think too many people consider the option to make money by living in someone else's home so this may seem weird to some.
However, consider all the reasons why a person might need a house sitter: vacations, business trips, and emergency situations. You could get paid per day that you stay and tend to their home. There isn't much that is asked of a house sitter, so it really is an easy job to do.
Related: How to Get Paid to Go on Vacation
14. Become a Surrogate Mom
A very small percentage of babies are born each year in the United States through surrogacy. Surrogacy isn't very popular, and some people might consider it weird, but it's a legitimate way to earn some extra money. Get paid to do weird things by becoming a surrogate mother.
A compensated surrogate is someone who gets paid to carry out a full-term pregnancy and gives birth to a baby for someone else. Essentially, you would be an incubator for human life and then hand over the baby to its intended parents after birth. Surrogates earn a fair salary for providing this service in addition to all covered medical expenses related to the pregnancy.
Related: How to Get Paid to Nap
Doing Weird Things Can Be Lucrative
Growing up, it was more of the custom to stay away from things that were deemed "weird." There was some sort of taboo to doing things out of the ordinary. However, that is not the case anymore. Nowadays, you can get paid to do weird things and see just how beneficial it can be.
Use one or even all of the methods I brought together on this list to find more ways to increase your monthly income. You don't have to spend too much of your time doing so. Many of these are things you might already be doing daily, so you may as well get paid for them.
Enjoy doing some weird things while your bank account grows. Once you find a rhythm for doing these things more consistently, you will likely be better off financially.
Related: How to Make $5,000 Fast
---