How to Make Quick Money in One Day (5 Legit Ways)
One of my favorite sites, KashKick, offers tons of ways to earn real cash online. If you're not already a member, give it a shot! Here are five things you can do to make easy money on the site:
Play games (up to $125 each)
Test apps (up to $125 each)
Buy lottery tickets (an easy $8)
Try popular brands (always changing)
Answer surveys (quick cash in minutes!)
Life throws curveballs once in a while and sometimes that leaves you scrambling to learn how to make quick money in one day.
When I've had an important bill coming due, or if I didn't save ahead of time for a vacation, I turn to some of these things to make quick money in a day.
It can be a hustle during those times and a bit overwhelming. However, it's not impossible to do. The first thing I do when I need money today for free is strategize how much I need to make. Then, I look at this list for all the money-making possibilities and start plugging away at the tasks that fit my skills.
Start with your plan on how much you need to make in one day and decide from this list which options you can use. Consider things like how much time do you actually have before you need that money in your account.
You can make quick money in one day. However, the time it takes to actually have that money available in your account might be a different story.
Take a look at how to make money online ASAP. You might be surprised to learn the various ways people like I pad their wallets with some extra cash every now and then.
Our Popular Money-Making Offers
Sign up with each of the following companies to maximize your earning potential.
$10 sign-up bonus
Pays to take surveys, complete offers, shop online, and much more
100s of other paid tasks
Awards cash and gift cards
$5 sign-up bonus
Pays to play games, watch videos, answer polls, and much more
100s of other paid tasks
Awards cash and gift cards
5 Ways to Make Quick Money in a Day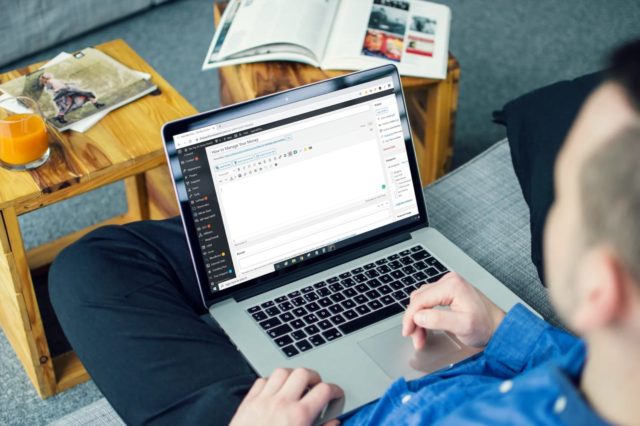 If you want to get paid today, you will need to work hard for these jobs. Don't expect to get paid for doing nothing because that is simply not a reality when you need the money ASAP.
1. Pick up a Freelance Writing Gig
If you need to make money fast, there is a way to do that with freelance writing.
Pick up a new writing project with your freelance services. Well-established writers can charge a down payment on a project upfront, which can help float them for those unexpected bill days.
Related: How to Become a Freelance Writer
2. Flip Something In-Person or Online
Flipping items for cash that you have online or in-person can help you earn money in one day. Think of any old items in your home you're no longer using and sell them to someone else. It's a simple concept and doesn't take too much time.
If you have some time before you need the money in your account, take a look at other ways you can flip money. Try multiple avenues to get the most money and watch your income grow just by flipping.
Related: 21 Best Side Hustles for Men to Earn Extra Money
3. Shop for and Deliver Groceries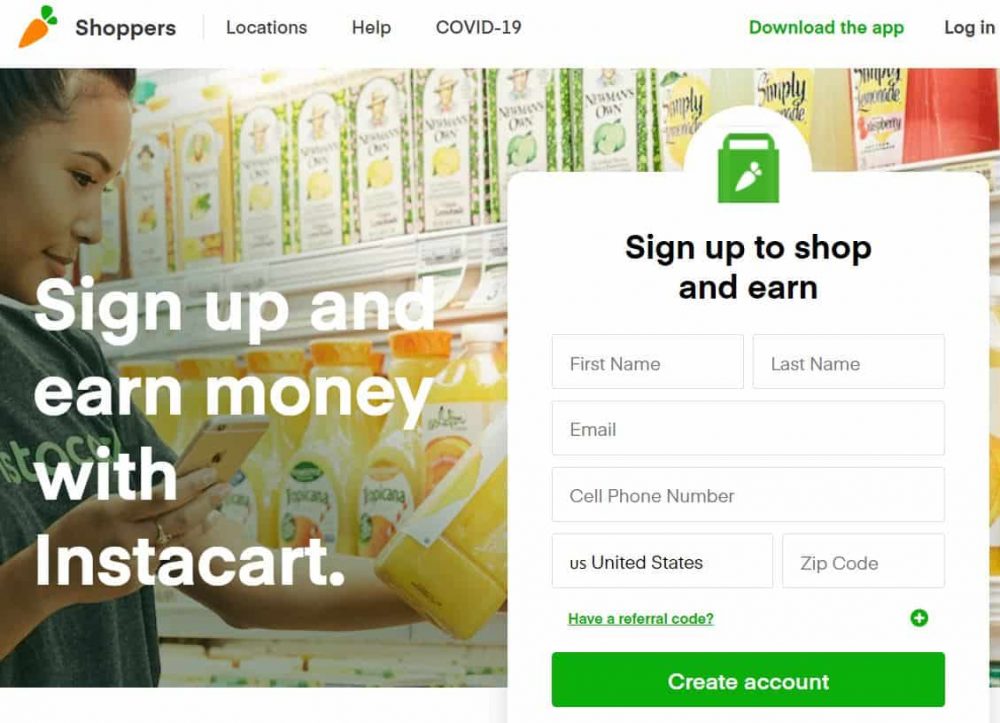 These days, it's all about convenience, and people will pay for that service. Consider becoming part of that opportunity by being a driver for Instacart. Choose the hours you want to work and the tasks you want to complete. You can be a delivery-only worker or a shopper plus delivery worker.
It's quick and easy to do. Make a couple of deliveries on your way home, dedicate a weekend to delivering, or just accept deliveries when you can and watch those dollars add up in your account.
Related: The Best Delivery Driver Apps
4. Complete Free Offers Online
Sign up with some free apps like InboxDollars and Swagbucks to complete their free offers. When you're in a hurry and don't want to deal with selling something, completing some quick offers can be a great alternative.
For example, at the time of this writing, InboxDollars will pay you $65 to become a DoorDash driver and deliver food. So, not only will you earn money for delivering the food, but you will also earn the incentive from InboxDollars.
I've earned a quick $50 in one sitting just from requesting an insurance quote. There are plenty of offers that pay well. It's possible to use these apps to make quick money in one day.
Related: How to Make Money Completing Offers
5. Make and Sell Something That's in Demand
Items that are in demand are associated with many of the trends you see in commercials, online, or in-stores. Find something that is trending in local Facebook groups and learn to make it fast. Then, turn around and sell that item for a profit.
Items that are popular include shelves, upcycled furniture, and desks. Being crafty with your hands means you have a skill others are looking for and you will get paid handsomely. The quickest sales will be low priced goods you can sell in person.
If you are like I am and can make printables to sell online, start your own online store and learn how to make quick money in one day online. The income will start out low, but as you grow your customer base, you could earn anywhere from a couple of dollars a day to hundreds.
Related: How to Make $500 Fast
More Popular Money-Making Offers
Earn more money in your spare time with these reputable companies.
Free PayPal cash
Paid surveys and web searches
Earn easy cash back
Get paid directly to your PayPal
PayPal, Visa, Amazon, etc.
Pays you to do NOTHING (with SJ Pulse)
Simply install the software
Participate in paid surveys & studies
Bonus: Become a Respondent
If you have expertise in a specific area or field, becoming a respondent should be on your list of how to make money online ASAP. On Respondent.io, many professionals provide their expert opinion and give advice based on the questions asked in online focus groups.
Additionally, you can be a research subject on Respondent.io and get paid. On its platform, you can potentially earn up to $140 per hour participating in in-person or online research studies.
Related: Respondent.io Review + 10 Respondent Jobs Hiring Now
It Can Be Hard to Work and Get Paid on the Same Day
While it's not impossible to make quick money in one day, it can be a struggle. In addition to the panic you might feel already to have to make cash fast, there is the added stress of choosing something to do quickly as well.
Give yourself some grace when you can, and try to plan ahead when an important bill is coming due. Additionally, if you have a vacation coming up, start doing some of these things ahead of time to save up. Your bank account will thank you and so will your peace of mind.
If you are committed to putting in the hard work, you can earn an extra $1,000 a month consistently if you put your mind to it. From using apps to make quick money in one day to offering freelance services to flipping something, these tasks can get you to your goals.
Related: How to Make $5,000 Fast
---