15 Odd Job Apps that Pay You to Work On-The-Go
One of my favorite sites, KashKick, offers tons of ways to earn real cash online. If you're not already a member, give it a shot! Here are five things you can do to make easy money on the site:
Play games (up to $125 each)
Test apps (up to $125 each)
Buy lottery tickets (an easy $8)
Try popular brands (always changing)
Answer surveys (quick cash in minutes!)
The traditional 9-5 grind is not what working-age people want in their lives anymore. With younger generations paving the way to demand more work/life balance, these workers are seeking to break the generational molds that were set decades ago. Now, many are flocking to odd job apps to increase their income without sitting in a cubicle all day.
These apps are great resources to use to find odd jobs online. The only thing that makes these jobs "odd" is that they are flexible with schedules and the tasks can seem random. They aren't necessarily jobs that you would expect to receive full-time health and retirement benefits from.
Odd jobs are great for the stay-at-home parent or for someone who works a full-time job already and just needs to make some extra cash on the side. For circumstances in between, you can surely find at least one odd job that you can do from this list.
Don't settle for working a job that doesn't have the same values as you do. Create your own path with odd job apps.
Click the button ⬆️ to subscribe to my YouTube channel where I share real ways to earn money.
Our Popular Money-Making Offers
Sign up with each of the following companies to maximize your earning potential.
$10 sign-up bonus
Pays to take surveys, complete offers, shop online, and much more
100s of other paid tasks
Awards cash and gift cards
$5 sign-up bonus
Pays to play games, watch videos, answer polls, and much more
100s of other paid tasks
Awards cash and gift cards
15 Best Apps for Odd Jobs to Help You Find Side Gigs
Take a look at over a dozen ways you can make money with the best apps for odd jobs. It might take a little time upfront to set up your apps, but it is worth it to download these apps that pay real money.
1. Swagbucks
Swagbucks has all kinds of odd jobs found on the app. This company is known for rewarding members for the time they spend on the app completing small tasks like answering questions, playing games, looking for coupons, reading emails, and much more. Members get paid in Swagbucks (SBs) that are added to their accounts after each task is completed.
Those SBs are like points that can be turned in for actual monetary rewards. Collect enough SBs to redeem e-gift cards to places like Target, Amazon, and Walmart or a direct deposit to PayPal. Make money in your spare time with Swagbucks. You will also enjoy a welcome bonus when you create your free account.
2. InboxDollars
InboxDollars is on the list of apps for odd jobs because it offers such a wide variety of jobs that can be completed from anywhere at any time. Each task that is completed on the InboxDollars site is rewarded in actual money added to your profile.
With InboxDollars, you can get paid to download apps, complete surveys, find cashback opportunities, watch videos, and much more. Once you hit the minimum threshold amount to withdraw, you can request e-gift cards to Target, Sephora, Home Depot, and more. Take advantage of the signup bonus as well when you start your free InboxDollars account.
3. Mistplay
Mistplay is a popular mobile gaming library that houses dozens of games that you can play in the palm of your hand. The best part about it is that you can earn real money from the games you play when you access them through the Mistplay app.
Use this odd job app to make money in your free time. There are games ranging from classic board game style games up to newly created fantasy type games, plus everything in between. There is a game for everyone. Earn as many units as you can by finding games through Mistplay often. Those units can be redeemed for gift cards to Amazon, Visa, Google Play Store, and more.
4. Skillz Apps
Click the button ⬆️ to subscribe to my YouTube channel and get all of my Blackout Bingo secrets, tips, and strategies!
Skillz is an odd jobs app to use to find legit cash games. The company facilitates head-to-head matches against players who are matched to the same skill level.
Games such as Blackout Bingo and Solitaire Cube are popular games players flock to when they need a payday. Enter matches to compete against other players to win cash rewards.
Skillz pays players through a secure withdrawal feature. Your cash will first go to your original payment method such as your PayPal, American Express, MasterCard, Visa, or Apple Pay account. Any additional earnings will be sent to you as a physical check.
Enter the Skillz promo code APget5 and get FREE bonus cash with your first $5+ deposit.
Please Note! Cash tournaments are available in most of the world. Cash tournaments are not enabled in the following states: AR, CT, DE, IN, LA, ME and SD. If you don't live in a prize-enabled region, you can still play for free.
5. Instacart App
The Instacart app is on the list of apps to find odd jobs because it is used to connect workers with grocery shopping and delivery jobs. Customers send you their shopping lists through the app and you can accept the jobs to go shopping for them at stores near you.
Grab the items the customer needs and deliver them right to their doorstep. Instacart pays a minimum fee to all shoppers and delivery drivers. You can also earn tips from customers to add even more income. Turn on the app to start accepting delivery driver jobs after working your full-time job or on the weekends if you need extra money.
6. Drop App
Use Drop app as one of your top odd job apps to make money doing fun things. The way Drop app works is by connecting your debit or credit card to the app itself. Then, whenever you make a purchase at a qualifying store or restaurant using that same card, you get cash back for your purchase.
No matter how big or how small the purchase is, you can get cash back for each one, even your coffee shop purchases. Put the money back into your hands by using the Drop app every time you make a purchase.
Related: Best Cash App Boosts
7. Kashkick
Join Kashkick to get paid for odd jobs like taking surveys, watching videos, surfing online, and more. All of these tasks can be conveniently completed from the palm of your hand wherever you are. Find a few minutes here and there during your day to make some extra cash.
With Kashkick, simply sign up for a free account to get started earning right away. You get paid for every task you complete. The best part is there are no limits to how much you can earn. If you have a day off, spend it completing offers for money. Kashkick sends money directly to your PayPal account and has one of the lowest cash-out thresholds available so you can get your money faster.
More Popular Money-Making Offers
Earn more money in your spare time with these reputable companies.
Free PayPal cash
Paid surveys and web searches
Earn easy cash back
Get paid directly to your PayPal
PayPal, Visa, Amazon, etc.
Pays you to do NOTHING (with SJ Pulse)
Simply install the software
Participate in paid surveys & studies
8. Branded Surveys
With Branded Surveys, you can complete odd jobs from the app that are specifically all about providing feedback on surveys. Spend your free time getting paid for your opinion. Branded Surveys is all about conducting market research. The best way to do that is by asking you for your opinion.
Collect a reward every time you complete a feedback form. When you are ready, you can cash out your payment through PayPal, Amazon, or Visa. You can even offer to donate your rewards to a favorite charity of your choice.
9. Opinion Outpost
As simple as it is, Opinion Outpost actually pays members for the time they spend completing surveys. The app is dedicated to helping companies enhance and evolve their products or services. That's where you come in to complete odd jobs. Take surveys about companies and unlock opportunities to become a product tester with Opinion Outpost.
Take surveys in your free time, on breaks, or while you're snuggled up at home. Get paid when you complete each survey and accumulate all of your points. When you are ready, you can request a payout to PayPal, Visa, or an Amazon gift card.
10. Pinecone Research
Pinecone Research is a top influencer site that is by invitation only. It is an exclusive access only because members have the opportunity to learn and test products that are coming out but haven't yet hit the market. Influencers on the site get to have an opinion about decisions that will be made to make the product better.
To do this, influencers can test the products and provide feedback about their experience and any thoughts they have about the products. This information is sent to the company that then uses that information to make the product even better. Influencers get paid for the feedback forms they submit on Pinecone Research. Get paid in points and redeem them for unique prizes.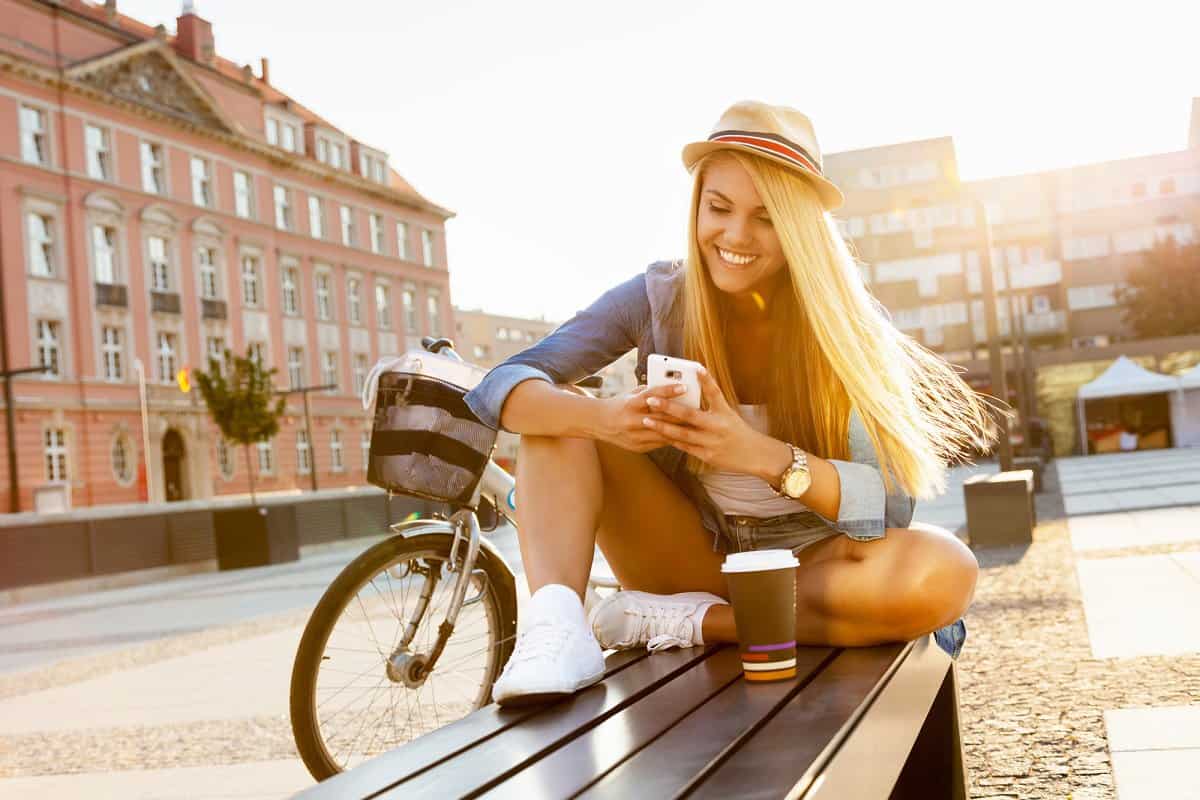 11. Taskrabbit
Taskrabbit is the best app for odd jobs in your area. It is an app dedicated to helping people connect with local gig workers to do jobs for them. Think of neighbors needing help building Ikea furniture or someone who needs help moving out of their home. Taskrabbit posts the jobs and you find the ones that match your skillset.
Taskrabbit is a great app to use during your downtime for quick paydays. If you have a multitude of talents, you can accept a number of jobs for some quick money. You only accept the jobs that you can do and that work with your schedule. Join Taskrabbit for an easy way to connect with jobs.
12. Fiverr App
Join the Fiverr App to find odd jobs that you can do virtually. From graphic design projects to freelance writing assignments and even proofreading services, you can find an abundance of jobs on Fiverr.
Fiverr acts as a marketplace connecting people who need a job done with people who can do the job. Create your profile with information about the skills and services you want to offer. Apply to the various jobs that come through or wait until a potential job contacts you. Once you have completed the job, you will get paid through Fiverr and then you can transfer your funds to your bank account.
Keep in good standing with your clients as they will be able to rate your services. The higher your ratings, the better your chances are of getting more jobs.
Related: How to Get Paid to Click Ads
13. Neighbor App
This odd job apps list has to include the Neighbor.com app. On this app, you can actually put up space for rent. If you have extra space in your yard, garage, an extra bedroom, or even a closet, you can put it for rent on Neighbor.
People can store their RV, gear, boat, furniture, and anything else they need to store. On the app, people can see the kind of storage space you have to offer and book it for rent. They pay you a monthly fee to house their items and you make extra money without having to do anything.
14. Airbnb App
If you have an extra bedroom, guest house, or want to rent out your entire home, consider using the Airbnb app to make money. Airbnb lists available spaces for rent to people who want to book a weekend getaway, a longer vacation, or even a business trip.
Hotels are convenient, but the amount charged for one room can be nearly the same as booking an entire house depending on the location. Let your home bring in some extra income for you without you having to spend hours away at a second job. Some Airbnb listings can go for over $100 per night.
15. Care.com App
Known as the babysitter app, the Care.com app connects families with babysitters and nannies. Whether it is for a date night or a more consistent position caring for the same children each day, Care.com can help you meet the right family.
Babysitters on Care.com are able to set their own base rate and receive ratings from families who use their services. This helps increase your chances of being booked by others. Set your own hours on the app so that parents can book you when it is right for your schedule.
While not as well-known for this type of job, you can also get paid to walk dogs using your Care.com account. Simply connect with families who need help with their pets and set up appointments to walk their dogs as needed.
Related: How to Become a Babysitter or Nanny
Odd Job Apps Could Be More Lucrative Than Traditional Jobs
If you're willing to put in the time and effort to try out some of these odd job apps, you can really make a difference in your income. Depending on the app that you choose, you might even be able to replace your full-time income.
Don't limit yourself to doing a job that isn't fulfilling. There are always going to be bills that need to be paid, but you can find ways to pay them that are more fun, creative, and rewarding than a 9-5. Explore the odd job apps to get a feel for what you want to do with your own time.
The job market is changing and with that comes adaptations from workers. Get ahead of the game by establishing yourself with odd jobs, building up your bank account, and living a life that makes you happy.
Related: How to Become a Dog Groomer
---