12 Ways to Get Paid to Upload Videos
We foster relationships with brands we use and trust. The testimonials on our site represent real experiences, but they don't guarantee you'll achieve similar results. When you make purchases through our links to our partners, we may earn a commission. Your support helps us continue this work. You can read our full disclosure here.
Short video clips are currently the most desired way to consume content. They are fun to watch, visually entertaining, and often informative. There are several platforms that allow the use of uploading videos so that users can share information. With so much video content out there, you may be surprised to learn that you can get paid to upload videos.
If you have some experience uploading videos, you can make a career out of it. Decide on the right job for you to make money uploading videos. These days, millions of hours of videos are uploaded to the internet every day. You likely know that it takes time to upload videos. Not everyone has the time to do it themselves. This is where you come in.
Provide services or make your own way in the virtual world to get paid to upload videos. The time and skill that it takes to upload videos in the correct format is something many people get paid to do daily. Take advantage of the opportunity to make money performing a task you are familiar with.
12 Ways to Get Paid to Upload Videos
Find jobs that allow you to make money uploading videos. You may find these opportunities can be done from the comfort of your own home.
1. Become a Virtual Assistant
Virtual assistants get paid to help other companies to get things done in their business. This could include uploading videos for the business for any number of reasons. Companies could send videos to other employees for training purposes, marketing reasons, or to send an update about company announcements.
Become a virtual assistant and offer uploading videos as a service you offer to entice companies to hire you. As a virtual assistant, you get to set your own hourly rate and choose the hours that you want to work. Find companies to work for and get paid to upload videos.
2. Start a Paid Membership Facebook Group
Facebook offers a feature called "Groups". You can create a group about nearly anything as long as it complies with Facebook rules. Create your own group about whatever you want and charge an entry fee for members to join.
Inside of your group, upload videos about relevant content and training that would benefit your members, or just upload weekly check-in videos to say "hi" to your members. Make money for keeping a valuable group on the platform.
Related: How to Become a Social Media Manager
3. Become a Facebook Ads Specialist
Facebook ads can be in the form of videos. If you create ads for your own needs or for other companies, you could get paid to upload videos. Using your knowledge about ads, create videos that will be visually appealing to the audience to entice them to click on the video.
A Facebook Ads Specialist gets paid for their own videos because of the number of clicks and sales the ad drives to the business. If you choose to work for someone else, you get to set your own rates and dictate how much money you want to make. Upload videos to Facebook in the ads section to see an increase in your income.
Related: Get Paid to Like Instagram Posts
4. Upload Videos for Real Estate Companies
Real estate companies conduct virtual tours of the homes they list for sale. Video tours get more clicks and views, increasing the chance of the homes selling. Assist these real estate agents with their many listings and take over the video uploading process for them.
Obtain the videos from the person who took the recordings. Match the video to the right listing and confirm it gets loaded up to the site correctly. You can do this as a freelancer or as an actual employee of a real estate company.
Related: How to Become a Property Manager
5. Become a Wedding Videographer
Nothing goes by faster than a wedding day event. With the hectic day-of schedule and the emotions that surround the day, it can feel like a blur for the happy couple. Become a wedding videographer to help capture all the sweet intimate moments that may have gone unnoticed with all the hustle and bustle of the event.
Videographers can partner with photographers to offer this service or start their own business. You could also become a videographer's assistant and get paid to upload videos for them. Carefully upload these memorable events for the newlyweds.
Related: How to Become a Photo Editor
More Ways to Get Paid to Upload Videos Online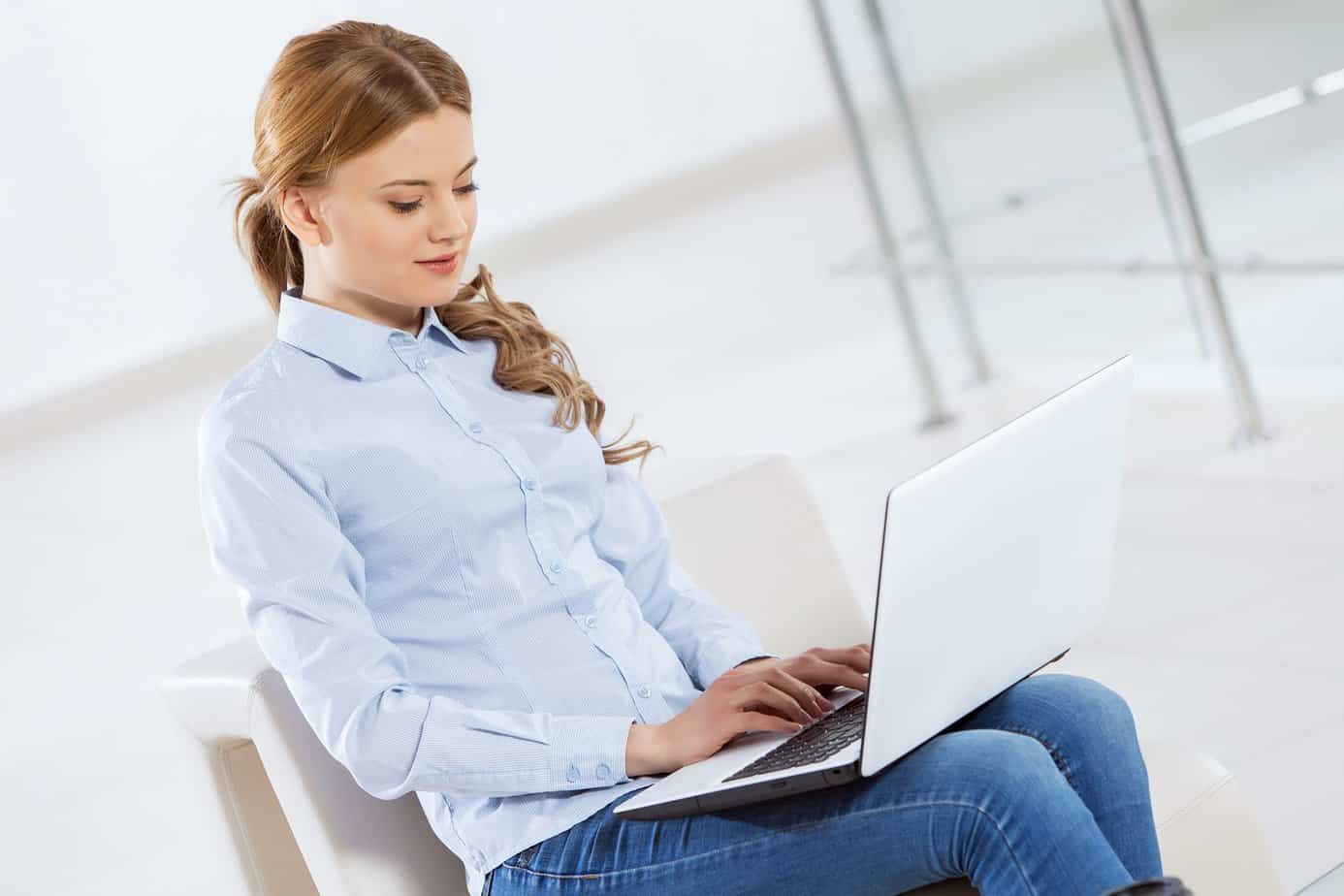 Keep your options open when it comes to getting paid to upload videos. Find even more ways to make money with videos.
6. Start a YouTube Channel
One of the more obvious ways to get paid to upload videos is to create and monetize a YouTube channel. You can upload all of your own video content to your channel for your audience members to view. Create videos about whatever you want your channel to focus on.
Animaker is a great tool to use when creating your YouTube videos. It makes video creation a breeze! Whether you decide to create animated or live-action videos, this tool makes it easy. And your videos actually look professionally done and have the potential to go viral, which means more money in your pocket! Get started with Animaker for free to see if it's the right video creation tool for you.
With YouTube, you have the option to allow ads on your channel. These ads can pay you for the views you get on your videos. You can also make money for any clicks that take place on those ads. The best part about uploading videos on YouTube for money is that you get to make a passive income without having to do more.
7. Start a Niche Site
Niche websites are informative resources and although they require you to write, you can also upload quick videos into your content. You can show quick tutorials, post a video about a sale you are having, show videos about services you offer, and so on. Niche sites can serve a variety of purposes.
Monetize your niche site so that you can make money uploading videos to it. Use ads or promote affiliate links to boost your income.
8. Write and Sell eBooks
For readers who want to learn about how they can upload videos to various platforms, you could sell them "how to" ebooks. Write your own ebooks about the best software programs to use to upload videos. You can also write step-by-step ebooks describing exactly how someone can upload videos.
As the author, you get to set the price for the books you write. Spend the time writing the books now and get paid now and in the future from the sales. Your ebooks can help others learn a new skill.
9. Sell Online Courses
Online courses are great avenues to learning something new. You can upload courses that are all about learning to upload videos. Not all online platforms are the same. You can create separate videos for uploading onto different platforms.
You will also be uploading your own videos to your online course, which you will be getting paid for from your sales. Sell your courses and get paid for helping others learn.
Related: Get Paid to Teach
10. Become an Influencer
Influencers are all over social media. Whether it is Instagram, Facebook, TikTok, or some other platform, they are getting paid well for influencing people's shopping decisions. They do this simply by uploading videos to their preferred platforms.
These videos usually consist of the influencer showing off some products or creating tutorials. These videos often have affiliate links associated with them so the influencer gets paid a commission for anyone who makes a purchase because of their video. You can become an influencer as well and get paid to upload videos in your feed, stories, and reels.
Other Ways to Get Paid While Uploading Videos
Think of the activities you already get paid to do and add some video uploading time to your task list.
11. Become a Babysitter/Nanny
After the kids have gone down for a nap or are in bed for the evening is when you can pull out your laptop or phone to upload videos to your favorite social media channels. Record yourself doing fun dances or providing tips about caring for children. You are already getting paid to babysit until the parents return so you might as well upload some videos while you are waiting.
12. Become a Pet Sitter
Pet sitters have one of the most fun jobs ever. You get paid to play with animals and keep them safe while their owners are away. After you have tended to the pet's needs, you can then spend some time uploading videos for fun. You are getting paid to be there to keep the animal company; why not add in some video time and upload while you are there?
Related: How to Become a Pet Sitter
Upload Videos to Unlock More Money
As simple as uploading videos might sound, it takes time, energy, and the right video to entice viewers. It's not as cut and dry as it seems. Some might say uploading videos is an art. If you already spend time uploading videos or if you just need to make some extra money, then unlock more money-making opportunities by using one or more of the ideas listed here.
From becoming a virtual assistant to capturing wedding events or creating your own YouTube channel, there are plenty of ways to get paid to upload videos. Don't let the fear of trying something new keep you from making the money that you want or need.
Partner with others to be their exclusive video uploader or advertise your services to other businesses. You get to live the life you want and it all begins by finding the right opportunity to get paid to upload videos for the money that you are worth.
Related: Get Paid to Watch YouTube Videos
---
We appreciate the time you've spent reading this post and your interest is not lost on us. Your thoughts, questions, or experiences related to the topic are most welcome. Each comment adds strength to our community. We ensure every comment receives our attention, and we take the time to provide thoughtful responses. Once again, thank you for being a part of this conversation. Click here to leave a comment.