10 Places to Take Surveys for Gift Cards (to Amazon, Target, or Starbucks)
I'm sure I'm not the only one, but when I see advertisements for taking surveys for gift cards, I'm skeptical about trying them out. It's hard to know if a site is legit or if it is just another scam.
There was a time when I decided to bite the bullet and go for it. I signed up for a free account to take surveys for Amazon gift cards.
I was pleasantly surprised when it worked out for me. In fact, I've earned Visa gift cards and store credit to Amazon, Target, Starbucks, and other popular retailers and restaurants.
Thankfully, I didn't sign up for a scam; I landed a legitimate money-making side gig. I started completing the best surveys for gift cards.
Because of this positive experience, I decided to share these opportunities for others to benefit from. Take a look at how I get free gift cards for taking surveys in my spare time.
Our Most Popular Money-Making Offers
Opinion Outpost - A high-paying, trusted survey site that rewards its members in free Amazon gift cards or cash.
Branded Surveys - A legit survey site that rewards its members in cash just for sharing their opinions.
InboxDollars - Get a $5 new-member bonus for joining a site that pays you to play games, search the web, answer polls, and complete paid offers and surveys.
Instacart - Earn up to $20 per hour to shop for and deliver groceries on your own schedule using your own car (and keep 100% of your tips!).
Cash App - Get free Bitcoin and cash back, invest in Bitcoin and stocks, and send and request money for free. Use my referral code for a cash bonus:
10 Best Places to Take Surveys for Gift Cards
After finding one legitimate way to take surveys for gift cards, I browsed around and have tried other sites as well. Take a look at the sites I've researched that allow you to get free gift cards.
1. InboxDollars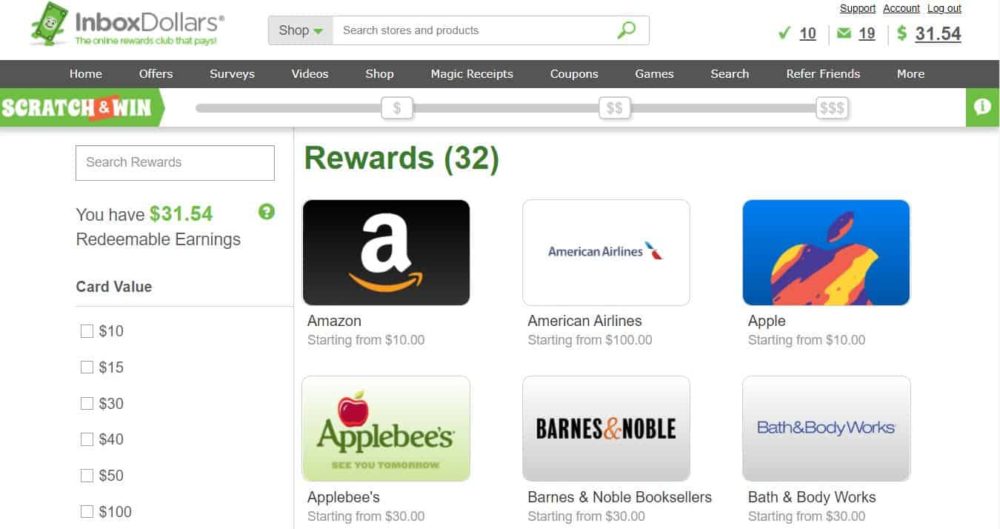 InboxDollars is an online rewards club and marketing company that pays users in gift cards for taking surveys. Simply take surveys that are matched to you and get paid for completing them.
Depending on how much time you spend taking surveys each week on sites like InboxDollars, your earnings will vary. Some of the surveys pay as low as $0.05 for shorter surveys and others can pay as high as $10 or $20 per survey if you fit the survey demographic.
Cashing out your earnings is simple. You can request your funds in the form of gift cards for Amazon, Target, Starbucks, and more.
There is a free $5 bonus just for signing up. Take your earnings further and download their app for easier access to completing surveys for gift cards. You must be a resident of the U.S. who is at least 18 years old to join InboxDollars.
Related: InboxDollars Review: How Much Can You Really Make?
2. Survey Junkie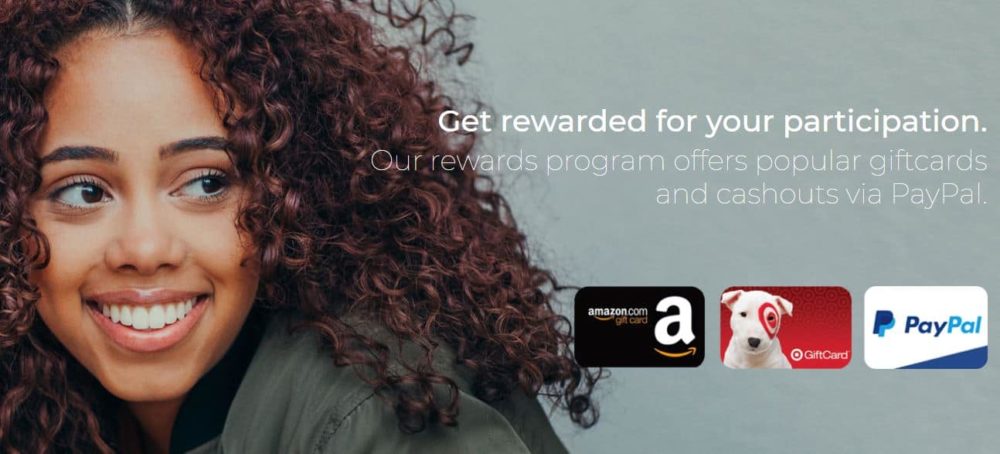 Survey Junkie is a platform used specifically for surveys. Share your opinions about brands and products on the platform for a chance to make a difference in products coming out in the future.
Test various products then complete a survey about it to help brands create better future products. Survey Junkie powers research among top brands with consumer input.
Each survey completed is paid with virtual points. Accumulate as many points as you want and cash out for e-gift cards to Target, Amazon, Walmart, and more.
Download the Survey Junkie app and take surveys anywhere on any device for maximum earning potential. To signup for an account, you must be 16 years old or older.
Related: Survey Junkie Review: Does It Live Up To The Hype?
3. Swagbucks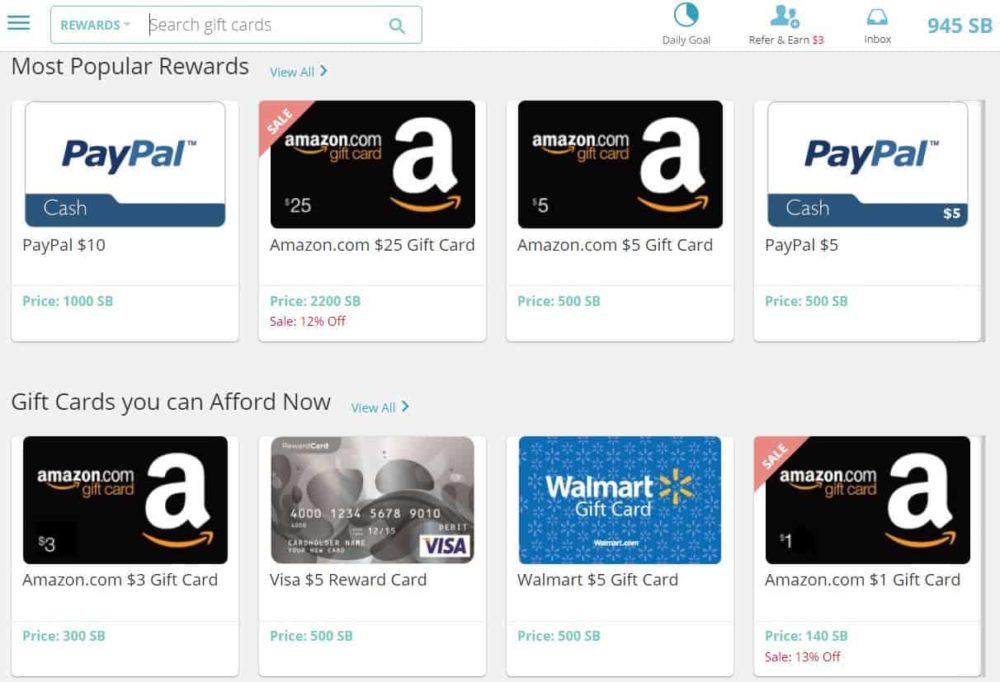 Complete surveys for Amazon gift cards by signing up for an account with Swagbucks. Swagbucks is a popular site many people turn to for money-making opportunities through surveys and polls. Consider downloading their surveys for gift cards app and take surveys on the go.
Upon completion of a survey, your account is credited with points called SB. Depending on the gift card you want, the number of points needed to cash out will vary. Swagbucks offers surveys for gift cards to places like Starbucks, Xbox Live, Amazon, and more.
Swagbucks also offers a $10 signup bonus when you activate your account and spend $25 dollars using cash back links on their site within the first 30 days. You must be at least 13 years old to have an account and live in the U.S. or Canada.
Related: Swagbucks Review: How Many Ways Can You Earn Money?
4. MyPoints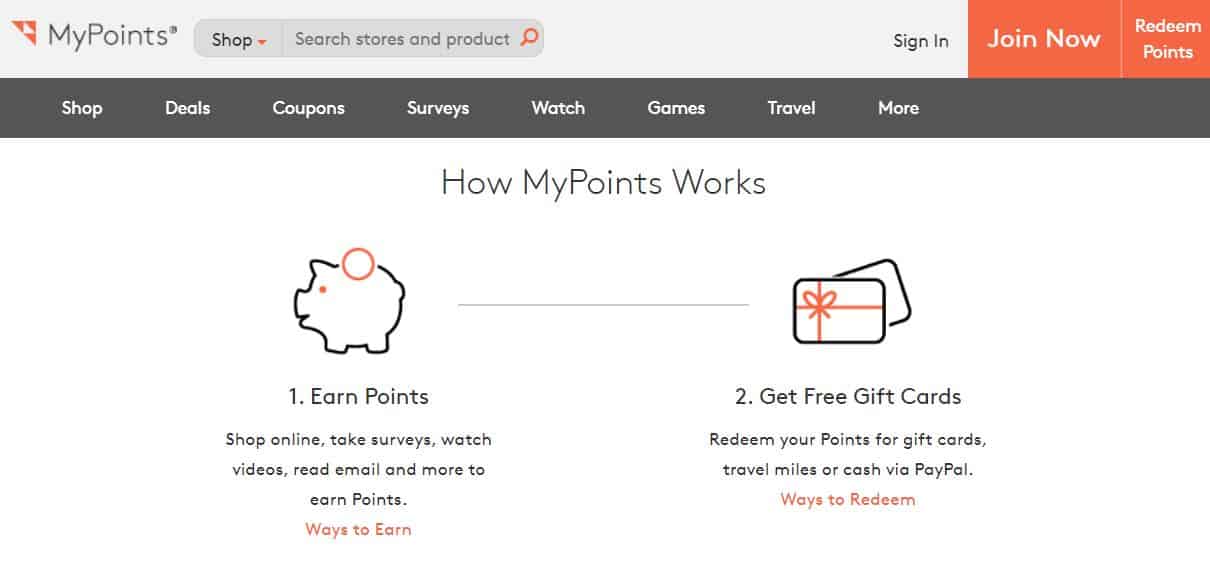 MyPoints connects survey takers with market research companies. The surveys available range from automobiles to gardening to fashion and more. Each survey completed means you get points awarded to your account. The more time you spend on taking the surveys, the greater your earnings can be.
Cash out your points to get free gift cards for surveys. You can request gift cards for places like Amazon, JCPenney, Best Buy, and other big name retailers. You can download their app for free as well.
Get a $5 'Welcome Bonus' when you sign up for an account and take 5 surveys through MyPoints. You must be 16 years old or older to have an account.
Related: MyPoints Review: Can You Redeem Points For Cash?
5. Pinecone Research
Pinecone Research is part of the Nielsen Company and conducts research on up and coming products. You can test products and give feedback about your likes and dislikes in the form of surveys.
You also have the unique opportunity to try out products that haven't even been released to the market yet. They are a trusted site for completing online surveys and are known for rewarding survey takers with cash, gift cards, and prizes.
For even more points, download the Pinecone Research app so you can get gift cards for surveys from anywhere. To create an account, you must be 18 years old or older and have a valid email address.
Related: Pinecone Research Review 2020: The Most Exclusive Surveys
6. Opinion Inn
Give your opinion through surveys with Opinion Inn and get paid for them in gift cards. Each survey on Opinion Inn gives you the chance to share your opinion on products or brands you've had experience with before.
Earnings per survey range anywhere from $0.05 to $100, which are some of the highest paying surveys available. Qualifications for each survey will vary, and those that pay higher are hard to get. If you have the time to attempt to complete at least five surveys each month, you will be entered into a drawing for a monthly $500 bonus.
Receive survey invites through email and check their site frequently for more earning potential.
Signup for an account and receive a free $10 bonus. You can cash out your earnings once you have hit the $25 minimum threshold amount. Receive your earnings through PayPal and turn them into gift cards for any retailer. You must be 18 years old or older to be eligible for an account.
Related: 50 Survey Sites That Pay Worldwide
7. Survey Club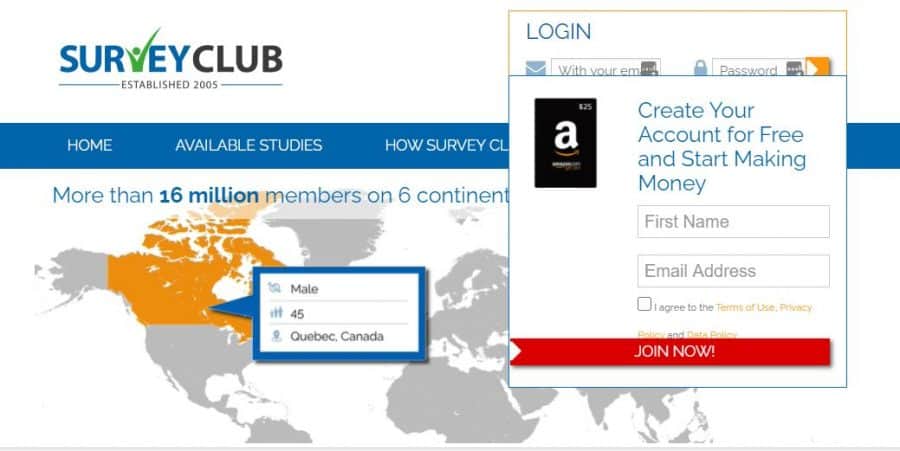 Survey Club is a platform used for research recruitment. Companies and organizations use Survey Club to find out what consumers think about their products and services.
The information you provide in your account profile when you signup is used to match you with the right surveys for gift cards. Click on the survey you wish to take and follow its directions for start earning. Each new survey opportunity is sent to you through email or text message per your preference.
Every survey completed means cash into your account. This is one of the best sites to complete a survey for Amazon gift card codes. To start your Survey Club account, you must be 16 years old or older.
Related: Survey Club Review: What You Should Know Before Signing Up
8. Vindale Research
Vindale Research is a secure, free, and reliable source for earning gift cards for surveys. Users are paid to provide input on products. Take surveys within minutes and your account will be credited with cash.
Each survey will vary in compensation. Surveys that take less than five minutes to complete could pay around $2 while surveys that take longer could pay up to $14. Your eligibility for each survey will depend on the demographic information you provide in your profile.
Earn $1 just for creating your account. Get paid through PayPal use the money to buy any gift card you want. You must be 18 years old or older and a resident of the U.S., UK, Australia, or Canada to start your free account.
Related: Vindale Research Review: Can You Really Earn $50 Per Survey?
9. Branded Szurveys
Answer surveys for rewards with an account through Branded Surveys. As one of the leaders in the world of market research, Branded Surveys rewards users for completing surveys and polls.
The information you provide in the account setup is used to quickly match you to the best surveys. It's important to be honest with your account setup information so that you have the highest earning potential possible.
For every completed survey, you earn points that are credited to your account. These points can be redeemed through the cash out feature. Trade in the cash you made with surveys for gift cards to Target, Old Navy, Walmart, Ulta, and more.
To be eligible for an account on Branded Surveys, you must be a resident of the U.S., Canada, or UK and be at least 18 years old. Minors who are 16 or 17 years old may participate with parental consent.
10. YouGov Panel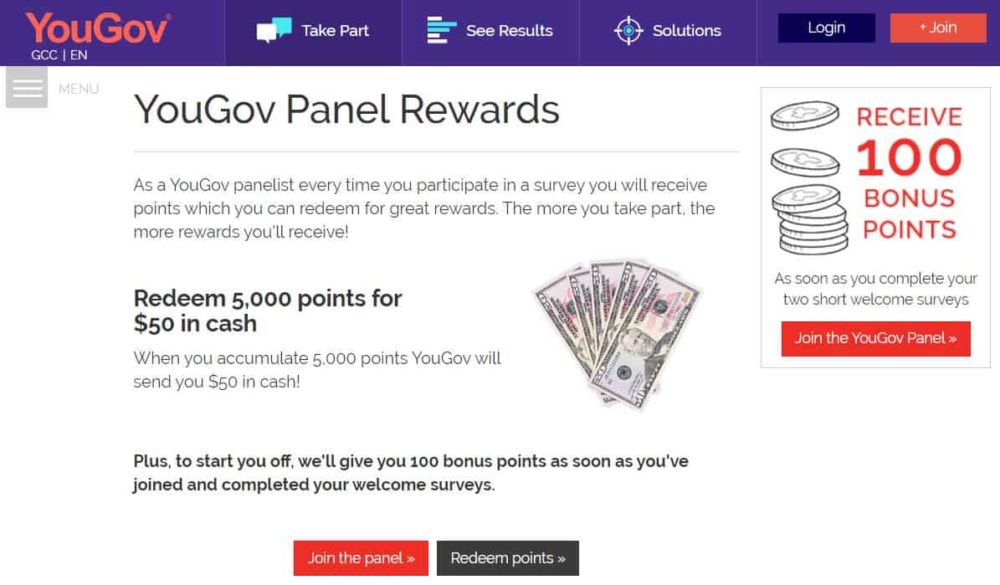 YouGov Panel is a public opinion and data company. They are a market research and data analytics firm paying users for their participation in surveys. Take part in the YouGov platform to show the world what people are thinking about popular topics.
Answer surveys and polls for points that can later be redeemed for rewards. Gift cards are updated frequently, therefore, it is encouraged to check back often to find the reward that is best for you.
Get invited to participate in surveys and for your voice to actually matter. Take your surveys on the app to earn money easier.
To join the panel on YouGov and create your free account, you must be 16 years old or older.
Related: How to Exchange Gift Cards for Cash
Getting Gift Cards for Taking Surveys is Easy
Making money through surveys that pay cash seems too good to be true sometimes. However, it really is possible to answer surveys for gift cards. Regardless of the reason why you need some extra cash in your pocket, earning gift cards for taking surveys is an easy way to do so.
From market research to product testing to behavioral research, there is a survey for everyone. This also means that there are many opportunities to earn. Try one or all of these survey sites to increase your gift card earning potential.
To start earning, make sure you meet the minimum age requirement for the different sites. Share your opinions easily and quickly and you're on your way to completing surveys for Amazon gift cards, Target, Walmart, and more!
Related: How to Make $3,000 to $5,000 Fast