4 Easy Steps to Coupon and Get Free Stuff
As a casual couponer who had a record-breaking year of receiving $22,000 worth of free items, I am here to share my tips and tricks so that you can do the same. I will teach you how to organize your coupons, give you tips on coupon stacking, and provide strategies for getting the most out of your couponing experience.
Couponing won't just save you money – it's also a great way to get free stuff! With the right strategies, you can use coupons to score additional items on top of your regular purchases and save money through discounts, free trials, giveaways, and free delivery, with no significant changes to your shopping routines.
1. Find Coupons
Join a Loyalty Program
Many retailers have loyalty programs that offer exclusive discounts and coupons. Sign up for your favorite business's mailing list or other rewards program.
Although these companies may occasionally send you printable coupons for free items, some tend to flood your inbox with marketing emails you don't need. These messages are usually tailored according to user shopping habits and demographic information.
I recommend opening a dedicated email address that you can use exclusively for couponing purposes. Your regular email inbox won't become overrun by distracting marketing materials, and if you decide to take a break from couponing, you can simply turn off access to this dedicated inbox.
Related: Free Money Hacks
Get It From the Manufacturer
Contact your favorite brands to ask for coupons or offer your feedback on their products. The manufacturer coupons can be used in select stores or anywhere the brand is sold.
Contact information can usually be found right on company websites, and you can reach out through email, live chat, or the customer service phone number. Many organizations are also reachable on social media channels like Instagram and Twitter.
Manufacturers are especially open to providing coupons in response to customer complaints. If an item didn't work for you, be honest about your experience. The company will usually try to rectify the situation by providing a voucher or coupon for a similar product – potentially making the item(s) totally free.
Check Newspapers
Free newspapers sometimes contain coupons, so pick one up next time you're at the grocery store.
Another way to build your coupon stash is to ask friends and family to give you their newspapers once they're finished with them.
Related: Get Paid to Read the Newspaper
Search Online
Websites and apps – like InboxDollars, Coupons.com, Rakuten, and Capital One Shopping – are dedicated to couponing and cashback offers.
"I've used Capital One Shopping on many occassions to earn cash back without even thinking about it," said Trinity Owen, the founder and CFO at The Pay at Home Parent. "It's a free browser extension that automatically searches the web for coupon codes and discounts while you shop as normal."
Check Retailer Websites
Many established merchants showcase weekly ads on their websites, and often include coupons and other offers. Some companies also share limited discount codes and time-sensitive sales. Stacking these various savings is the top method I use to coupon and get free items.
Related: Best Online Shopping Sites in the U.S.
2. Plan Your Couponing Trips
Coupon planning can help make your shopping easier. Identify the offers that will soon expire, and select the ones that pertain to specific shopping trips, like a mall run for new clothes.
Some methods of organizing your coupons include:
Sorting by category: This may include beauty products, medication, food type, and more. This method will help you identify which coupons to grab when shopping for particular items. For instance, you'll check the cereals category when shopping at the grocery store.
Sorting by expiration date: Avoid keeping expired coupons in your stash. Sorting by expiration date can be especially helpful if you don't use coupons regularly, or if you stack several deals at one time to get stuff for free.
Sorting in alphabetical order: Do this by brand name or product type. This method can help you easily identify coupons for specific products, but it can be stressful if you have a lot of coupons.
Having your coupons readily accessible will help you avoid struggling to check the details when you're out shopping.
Keep your coupon system secure and up-to-date, so you can benefit from the latest offers and discounts.
Related: How to Get Free Stickers
3. Maximize Your Savings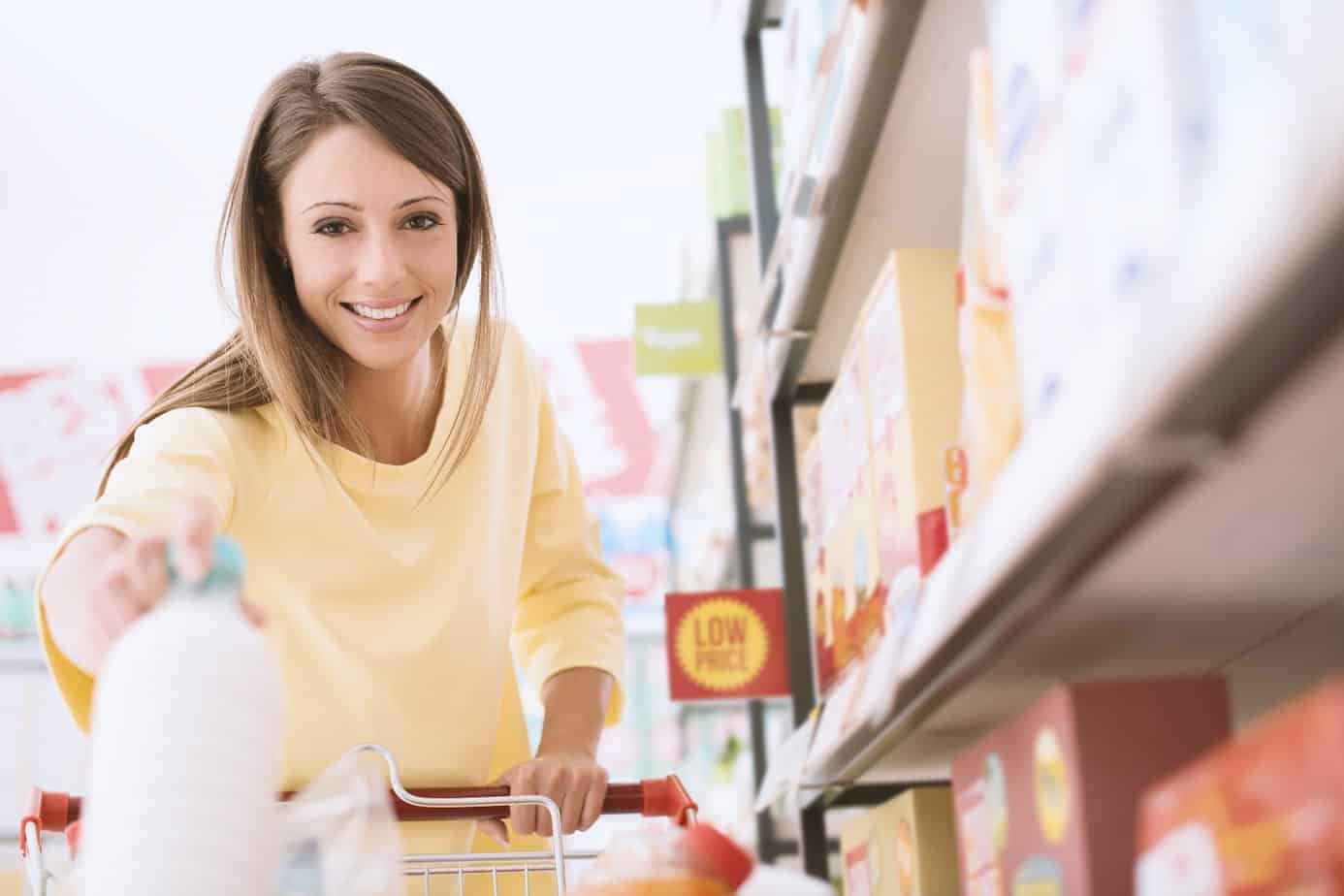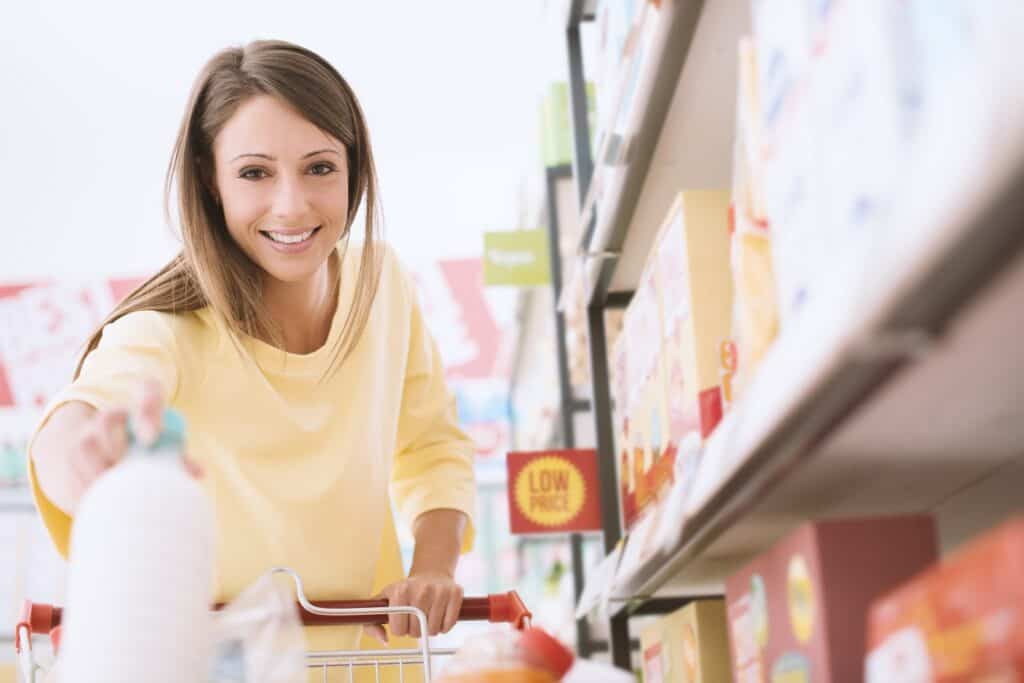 Stack the Deals
Build a good supply of coupons from which to choose when you go shopping.
Merchant discounts only run for a specific period of time, so check expiration dates as you accumulate coupons. Try to stack a manufacturer coupon, store coupon, store sale, and cashback offer all in one transaction in order to potentially get items for free.
There are a lot of moving parts when it comes to stacking coupons and deals, but this is the strategy that helps me get the most free stuff as an expert couponer.
Related: Get Paid to Download Apps for Cash
Complete Online Offers
Many people think negatively about the idea of completing paid offers, because this strategy often requires a purchase in order to receive a reward. But some trustworthy organizations offer great ways to get paid to complete offers.
Owen said that she likes to keep her eye on sites like InboxDollars. "I don't go there looking to spend money, but if an offer aligns with an upcoming purchase I already plan to make, it actually saves me money to first go through the shopping portal. The cash reward for completing the offer is then added to my InboxDollars wallet, and I can cash out via PayPal, Visa, or a free gift card each time my balance reaches at least $10."
Related: InboxDollars Review
Check Out Store Rewards Programs
Sign up for customer loyalty programs and enjoy benefits like discounts and other rewards given to companies' most loyal customers.
Read through the marketing emails and identify those that include coupons. Print the ones you will use before they expire.
Utilize Price Matching
Price matching is a little-known strategy that simply requires you to prove to a retailer that goods are available elsewhere at a lower price.
Before you go shopping, check competitor websites to research their current prices. Stockpile your necessities and use those goods as you wait for the next great deal.
Drop Brand Loyalty
Some coupons apply only to specific brands. You may lose out on a great offer if your brand loyalty keeps you from using a different variety. Consider trying new discounted brands, and you might just find a new favorite.
Related: How to Get Free $500 Gift Cards
4. Get Free Stuff
Sign Up for Free Samples
Many companies are looking for customers to try their new products, and will often offer these samples for free.
There is no catch, since these free samples are meant to build trust in the brand's quality and drive future sales. Many companies will also include coupons to use toward future purchases with their free samples.
Related: PINCHme Review
Take Advantage of Store Promotions
Stores sometimes provide offers and promotions on different products. This information is typically updated on their websites, so check out store sites to stay on top of upcoming promotions.
Some companies send coupons for free items by mail to customers who sign up for their rewards programs. Always take advantage of such promotions, because they often expire relatively quickly, and only accept items that you actually need.
Target is an example of a store that offers promotions. If you are a frequent shopper, take advantage of the free Target gift card opportunities that come with certain purchases. Popular sales include large boxes of diapers or even car seats.
Use Cashback Apps
Apps like Ibotta and Rakuten allow you to shop while earning cash back on eligible items. Create an account and then shop for the products you need. The cashback is available in stores that partner with the app. The money typically accumulates up to a certain threshold before you can cash out.
Depending on which apps you use, either get paid to upload your receipts or simply link your debit or credit card so that the app can send you the rewards automatically. Signing up with multiple cashback apps allows you to take advantage of more deals every week, leading to your finding even more free stuff as you coupon.
Couponers' Best Kept Secrets to Getting Free Stuff
Extreme couponers don't often to share their secrets – after all, local stock can be in short supply. But if you know what to look for, you can really save some money on the necessities.
Save your money by employing the right tactics for couponing. Once you know the essentials, you can plan around them and find ways to stockpile and take advantage of great offers. Familiarize yourself with stores that will allow you to shop with multiple coupons to maximize your savings.
As you get familiar with the couponing secrets shared today, you will find yourself accessing a plethora of free items – or even getting paid to shop. Stay informed of timely deals, download and scan your favorite cashback apps, print and clip a stash of coupons, and start getting stuff for free.
Related: How to Get Free Gas Cards