14 Best Free TV Apps to Download Before You Cut Cable
One of my favorite sites, KashKick, offers tons of ways to earn real cash online. If you're not already a member, give it a shot! Here are five things you can do to make easy money on the site:
Play games (up to $125 each)
Test apps (up to $125 each)
Buy lottery tickets (an easy $8)
Try popular brands (always changing)
Answer surveys (quick cash in minutes!)
In hard times, it's natural to want to look for ways to cut back on monthly spending. One of the items that is usually on the top of my list is canceling unnecessary subscriptions. That often includes cable subscriptions; I am all for free TV apps.
There are days when I find myself thinking of ways to save rather than spend, especially if I know we have a vacation coming up or if there is a large purchase my family wants to make soon. Typically, it is better to save for that expense versus borrowing.
It's no secret that cable can be a high monthly expense. If you are looking for ways to cut back and save, consider using free streaming apps to help cut the cable. Your wallet will thank you for doing so.
Our Popular Money-Making Offers
Sign up with each of the following companies to maximize your earning potential.
$10 sign-up bonus
Pays to take surveys, complete offers, shop online, and much more
100s of other paid tasks
Awards cash and gift cards
$5 sign-up bonus
Pays to play games, watch videos, answer polls, and much more
100s of other paid tasks
Awards cash and gift cards
5 Things to Know About Free TV Apps Before You Cut Cable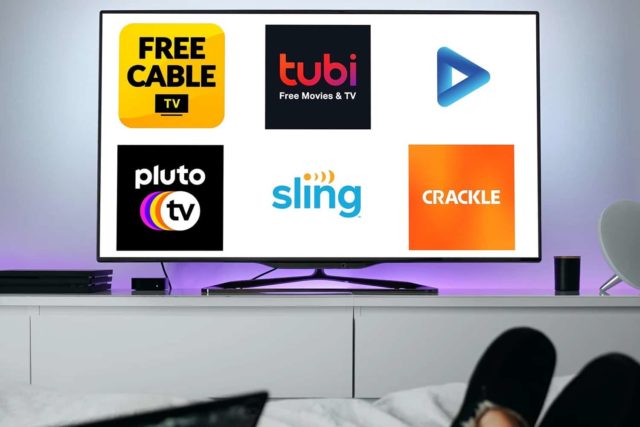 While cutting cable sounds like the most ideal thing to do, consider some of these things before you do so to ensure you understand what comes with the free TV apps.
You might have to catch the reruns. Many free movie and TV apps don't run the original airing of a program. You might have to catch the rerun if you want to watch it for free.
Some TV shows are locked into a contract. Not all of your favorite shows will be available for streaming due to legal agreements.
Fewer channels to choose from. Free online TV streaming sites have a limited number of options.
You'll still have to watch commercials. Just like cable, commercials are part of the free TV streaming sites. It's how they make money so that they can remain free.
It's hard to get services like Netflix for free. While many streaming apps have some great shows and movies to choose from, it's increasingly difficult if you struggle with brand loyalty to TV services like Netflix, Disney+, or Hulu.
Related: How to Get Paid to Watch Commercials
More Popular Money-Making Offers
Earn more money in your spare time with these reputable companies.
Free PayPal cash
Paid surveys and web searches
Earn easy cash back
Get paid directly to your PayPal
PayPal, Visa, Amazon, etc.
Pays you to do NOTHING (with SJ Pulse)
Simply install the software
Participate in paid surveys & studies
14 Free TV Apps and Websites You Should Download Today
All of these apps and sites are legal and designed specifically for users to view free TV. Take a look at these top sites for free TV streaming and movies.
---
IMDb App
The IMDb app is a free TV app designed for non-commercial use. It is an Amazon owned company and has been around since 1990. You will find free movies and TV shows on the app.
There are movies and shows that can entertain all ages. You can find classic 90s movies, old TV shows, and even some new release movies.
Note: IMDb, IMDb.COM, and the IMDb logo are trademarks of IMDb.com, Inc. or its affiliates.
---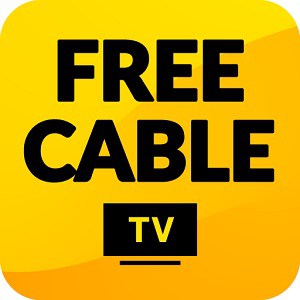 Freecable TV App
The Freecable TV app is similar to cable because it offers the latest breaking news for worldwide happenings. It is a free TV app that keeps users in touch with what they want to watch.
Users can find free reality TV shows, talk shows, sports, cartoons, and full episodes of many shows from old shows to recent releases. Free movies are also available to watch.
Related: How to Get Free Stuff
---
Pluto TV
Pluto TV was founded in 2013 and is owned by ViacomCBS. It is one of the top free movie and TV apps because of its wide selection of over 250 channels with hundreds of shows and movies.
Users can find full series of shows as well as other hit TV shows and Blockbuster movies. The app can be used on any device so streaming is never limited to just at home.
---
Crackle
Crackle TV is a service that offers streaming for a variety of shows, movies, and old programs. It is produced by Sony in partnership with Chicken Soup for the Soul.
While the app doesn't have the most recent shows and movies, it does have a selection wide enough to keep users entertained for zero dollars. There are sports documentaries, pilot shows of some now popular shows, stand up comedy, and some oldies dating back to the 1960s.
Related: How to Get Free Money Right Now
---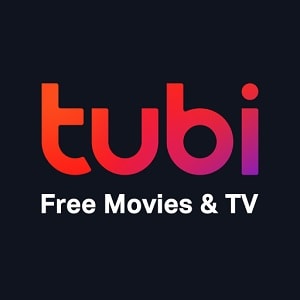 Tubi
Tubi is a Fox owned TV app that launched in 2014. It offers on-demand content so that users can choose what they want to watch when they want to watch it.
TV shows and movies that can be found on Tubi include reality TV, shows for children, action movies, and much more. Tubi does not require any subscription or credit cards on file and is always free to use.
---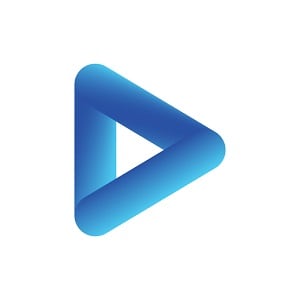 Airy
Airy is an Amazon free TV and movie app. It is designed to be an all-in-one app for users to find anything and everything they are looking for with no contracts, no fees, and forever free usage.
Airy offers entertainment such as anime, sports, comedy, and hundreds of other television shows to choose from including history, documentaries, cartoons, food, and so much more. It also has a feature that allows users to send Airy TV a request for what they want to watch so that it can build a channel for them.
Related: How to Get Free Stickers From Brands
---
Peacock TV
Peacock TV is a streaming site that is owned by NBCUniversal. It is a fairly new service having just launched in 2020 to provide users access to free TV and movies.
On the site, you can find live news coverage, sports, Peacock originals, and other iconic shows and movies. Shows range from recent comedies and dramas to favorite pastimes. The app is available to download on all devices including gaming consoles.
---
Xumo
Xumo is one of the many free TV streaming sites that offers unique screen time for users. It takes popular videos from the internet and turns them into actual channels. The channels are divided up by brands or publishers.
From nearly 200 free channels, you can find favorites in the food, history, and sports categories. It also carries popular networks like NBC News NOW and ABC News Live for viewers who enjoy keeping in the know with news events.
Related: How to Get Free Gift Cards
---
Sling
Sling Free is one of the free TV apps many consumers use to watch their favorite current shows. It is a TV streaming service that is a part of Dish Network and has been around since 2015.
Stream favorite TV shows from channels that offer cartoons, DIY, food, and news worthy broadcasting. Find live channels and live news selections as well.
---
Plex
The Plex app is a free TV app that offers hundreds of titles for shows and movies. The collection available is from distributors like MGM, Warner Bros., Legendary, and more. Plex free TV is available on most devices such as Chromecast, Amazon Fire TV, Android and Apple TV, gaming consoles, and others.
Within the app, users have a selection of shows and movies including the news, cooking, sports, and cartoons. Browse over 100 channels to find favorites in any genre.
Related: How to Get Free Steam Codes
---

YouTube TV
YouTube is a popular site where users flock to watch free content. Whether it is free videos created by other viewers, movies, or even TV, YouTube has something for everyone.
YouTube offers free movies to users. There are titles available to watch including old Western movies and more recent movies from the 2010s. Movies include comedy, documentaries, and cartoons. YouTube does offer TV services as well and users can try it for free for 30 days before a subscription is needed.
---
Freeform
Freeform TV is an ABC Family owned network, which is part of the Walt Disney Company. It has over 180 channels to choose from to watch favorite shows that include dramas, young adult, and other fantasy type shows.
To use this TV app for free, users need to connect with a provider they already use such as Sling or YouTube TV. Free trials are available for many providers as well. Therefore, users can sign up for new trial accounts and get Freeform in many of the packages for free from three days up to one week. If you play your cards right, you can watch Freeform for free for a month or longer.
Related: How to Get Free Cash Back
---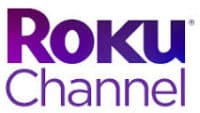 Roku Channel
Roku Channel offers thousands of shows for free and was introduced in 2008. Since then, it has grown to offer hours of entertainment. It is one of the top free online TV streaming sites.
Roku has options to watch many genres of TV including kid shows, live news, old TV shows, and classic series. Each month, new releases become available to explore.
---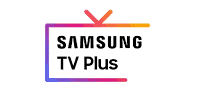 Samsung TV Plus
Free TV apps include the Samsung TV Plus app that lets users watch from hundreds of titles. Users can watch live news, cooking shows, cartoons, and other animated features, sports, and old TV shows all from the app. Sign into your account from any Samsung or Galaxy device with the app for a look at the TV show choices.
Related: How to Get Free Samples
---
Watching TV for Free Can Save You an Average of $96.18/Month
With as much as cable can cost each month, it's no wonder why so many are cutting the cord and going to free streaming apps. During those months when the budget was really tight, I'm even more grateful that I did cut the cord and relied on free tv apps.
In a key study by CordCutting, people who were surveyed responded that they paid an average of $96.18 per month on their cable bill. Add that up for a full year and see how much you can save by getting rid of cable. Suddenly, that vacation or big purchase doesn't seem too far fetched.
Watching TV with commercials is normal for viewers. Because of this, streaming free TV with ads isn't such a huge adjustment. Consider what channels are most important for you to have and select from one of the TV apps here to start watching for free.
Related: How to Get Free Christian Books and Literature by Mail
---