I Need Money Today for Free: 16 Things to Do Right Now
When I made the last-minute decision to leave for college within a few weeks, I found myself saying "I need money today for free."
I didn't know what to do then, but over the years I've learned so many things I could do if I find myself in a similar situation.
Curious what you can do to get money today for free? There are plenty of ideas!
Check out some of these things that can potentially help you get money in your hand today.
Our Popular Money-Making Offers
Sign up with each of the following companies to maximize your earning potential.
$10 sign-up bonus
Pays to take surveys, complete offers, shop online, and much more
100s of other paid tasks
Awards cash and gift cards
$5 sign-up bonus
Pays to play games, watch videos, answer polls, and much more
100s of other paid tasks
Awards cash and gift cards
16 Ways to Get Money Today for Free
There are only a few ways to get money today for free. But since nothing is 100% free, you have to trade something for that money–whether it's your time or something that holds value.
1. Ask for Free Money
When I need money today for free, the only way to get it–no work, no interest, no strings attached–is to ask for it. In a pinch, I can ask family, friends, and even strangers to send me free money on Cash App.
Cash App is a person-to-person payment app where you can send and request money using your phone. If your family or friends aren't local, it's easy to get cash from them through the app.
If you sign up as a new member using free money code JSMTBXW, link your bank account and use that app to pay at least $5, you'll get a cash bonus of $5. Plus, for every friend or family member that you refer to start using the app, you'll get up to $30.
Related: Surveys That Send Money to Cash App
2. Ask for a Free Loan
If you're uncomfortable asking friends and family for free money, instead ask them for an interest-free loan. While you will need to pay them back in the future, it's still a great way to get money today for free.
The best way to convince family or friends to lend money to you is to set up a realistic repayment plan. Show them exactly how you'll get the money to pay them back, whether it's by making an extra $3,000 online or working overtime at your current job.
3. Go Trash Picking and Flip It for Cash
I live in an area where garbage is included in my taxes. That usually means people throw out a ton of valuable items because it's so easy and free to do so. I've found everything from kids' toys, to office chairs, to vacuums, and so much more set out on the curb. You can even go to fleamarkets to find cheap items to flip for a profit.
4. Upload Your Receipts for Money Today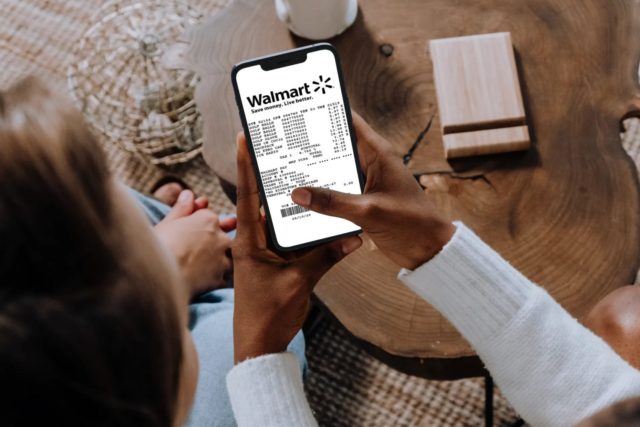 If you're in charge of the grocery shopping, you may already have cash just waiting to be found. With today's technology, it's easy to get paid to upload your receipts in exchange for cash.
Fetch Rewards is a cashback app that rewards members for every receipt they upload. Simply snap a picture of the receipt and the app will find all relevant deals to pay you for. Even if there are no deals on the items you've purchased, Fetch Rewards gives points just for participating.
When I need money today for free, I simply grab my phone and recent receipts, and I start snapping pictures to upload them to various cashback apps. Rakuten and Ibotta are two other apps that every shopping should have in their arsenal. They also pay cash back on the items you already plan to purchase!
Get $200+ in FREE Bonuses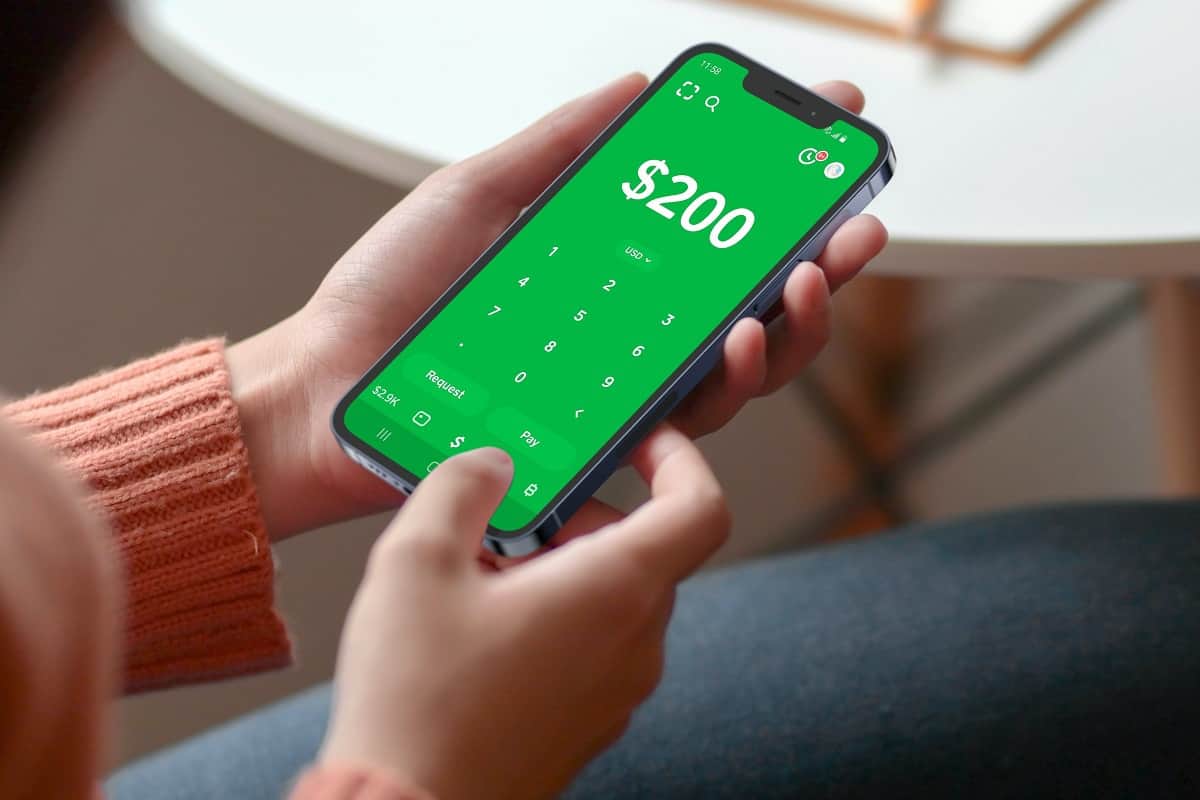 Swap $5 with a friend*
Invite friends to join**
Set up a direct deposit***
*Ask a friend to swap $5 with you through Cash App to activate the $5 sign up bonus.
**Get up to $30 for every friend who joins using your referral code.
***Deposits must equal $300+ within a 30 day period to activate the $100 and $50 cash Boosts.
5. Sell Your Old Smartphones for Cash Today
People are often looking on sites like Facebook Marketplace and Craigslist for deals on smartphones. If you have previous models that are collecting dust, consider listing them for a fair price.
Another way to sell your phone is to check with a site like BuyBack Boss to see if it can offer you an acceptable price. Simply provide the details of your phone and request a quote. If you like the price, you can ship the phone using Buyback Boss' free shipping label. It can take a few days for the phone to arrive, get reviewed, and payment to be issued.
Related: Buyback Boss Review: Does It Pay The Most for Smartphones?
6. Get a Job on Care.com
Another place to get free money today for free is to hop onto Care.com and set up a profile. The site can connect you with local jobs in childcare, tutoring, senior care, housekeeping, and much more.
Whether or not you have previous experience, it's possible to find jobs that pay as soon as today. It's free to set up your profile and start job searching on Care.com.
Related: How to Make Instant Money Online Absolutely Free
7. Rent Out Storage Space Today
I just listed my shed for rent on Neighbor.com for $30 per month. If someone is interested in storing their items in my shed, I get paid $30 upfront and then again each month that the agreement continues. You can do this with all types of property. Basically, any unused, safe space that belongs to you can be leased to a neighbor–it's more money in your pocket, and typically costs less money than a storage unit–it's a win-win.
It took me about 10 minutes to list my shed on Neighbor.com. The "hardest" part was getting up to snap some pictures and take measurements of the shed. If I find myself in a situation where I need money today for free, I would consider renting out more of my space for storage, like our guest bedroom, basement, garage, or even driveway.
Related: Neighbor Review
8. Rent Out Your RV for The Night
My husband and I just bought a travel trailer to enjoy some time camping as a family this year. It was a deal presented through extended family that we just couldn't pass up! However, in a time of need, I would gladly rent out our RV if I needed money today for free.
RVshare is a website that brings travelers together. RV owners can earn some money for renting out their RVs to those who need one for a period of time. If you have an RV, consider listing it on the site for some quick cash.
9. Deliver a Couple Loads of Groceries Today
There are trustworthy delivery driver apps that you can apply to and start earning cash for delivering groceries, prepared food, and more. If you're at least 18, have a vehicle, your license, and a clean driving record, you can potentially get hired quickly. Most delivery apps will require a background check for the safety of their customers. Once you're cleared to deliver, you can pick up jobs as they become available.
Instacart is one of the most popular apps to earn money when you need it. Simply apply to become a driver, and upon approval, get notified when local delivery requests pop up. It may take some time to get to know the grocery stores in your area and make delivering groceries worthwhile, but if you can choose jobs at the stores you know best, it's possible to earn up to $20 per hour.
Related: How Can I Make $5,000 Fast?
10. Offer Your Services to Neighbors
If you have a good relationship with your neighbors, be honest with them. Tell them you're looking for ways to get money today for free, but you're willing to work for it. As long the services you offer don't require an upfront investment, then the only thing you'll spend is your time.
You can offer services like car detailing, gardening, mowing, storage cleanout, and so much more. Ask people what they need and be flexible in order to grab the opportunity to make money today for free.
Related: How to Make $500 in A Day
11. Offer Services Online
There are Facebook groups that you can join to offer your services for free. The groups you should join will vary based on the services you want to offer. Think about the services you can provide like freelance writing, proofreading, email drafting, and so much more. As you network with online business owners and entrepreneurs, you may find some quick jobs.
Another place you can offer short one-and-done services is Fiverr. Take some time to set up a profile and explain what you can do. Some services start at $5 and take just a few minutes to complete. Spend some time on the platform reviewing the services other people offer to get an idea of what you can do as well.
12. Have a Garage Sale for Money Today
When you're looking for ways to get free money right now, setting up a small garage sale in front of your home might be the answer. Comb through your closets, drawers, cupboards, kids' toy boxes, and more to find the items that you don't need anymore.
You might be surprised how much stuff you can gather in a short amount of time. Set up a table and sell your items on your front porch or snap some pictures and list the items on Facebook Marketplace. Either way, it's an easy way to get money today!
Get $200+ in FREE Bonuses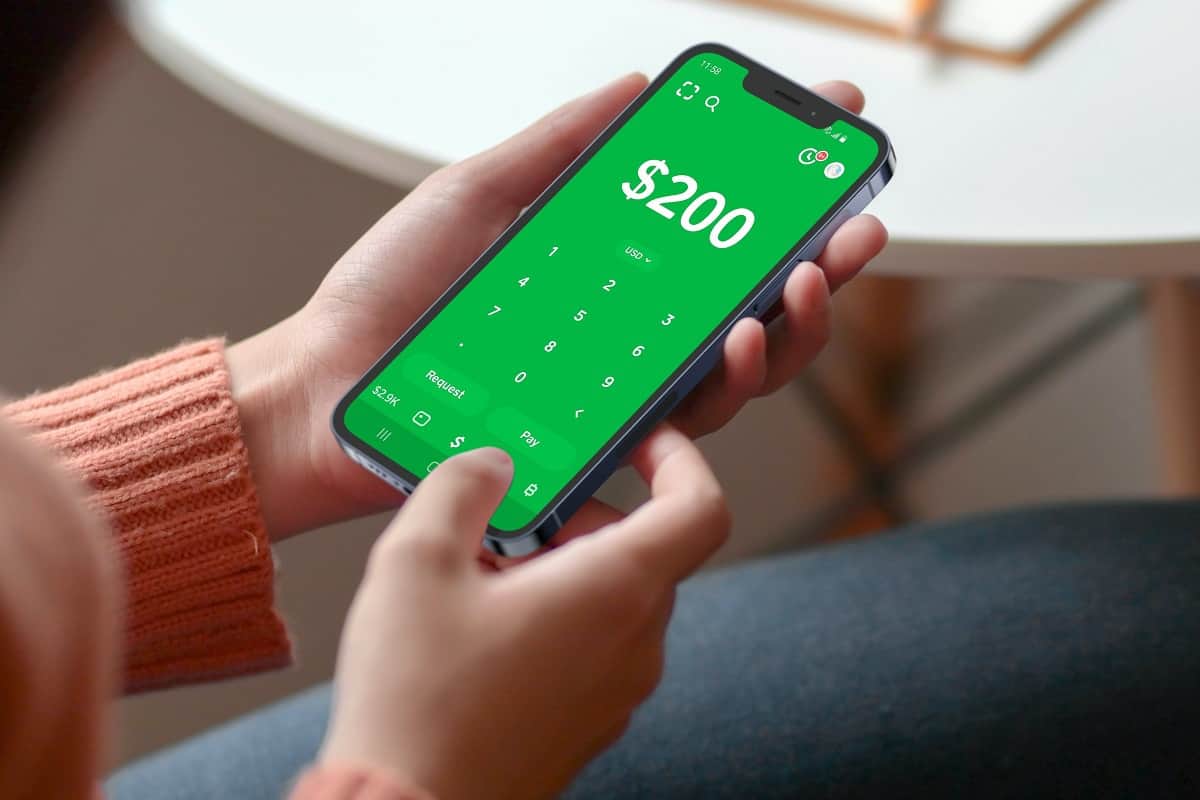 Swap $5 with a friend*
Invite friends to join**
Set up a direct deposit***
*Ask a friend to swap $5 with you through Cash App to activate the $5 sign up bonus.
**Get up to $30 for every friend who joins using your referral code.
***Deposits must equal $300+ within a 30 day period to activate the $100 and $50 cash Boosts.
Related: Best Places to Sell Clothes Online and Locally
13. Deposit Your Recyclables for Cash Today
If you need money today for free, one great way to get cash in hand is to gather all the pop cans from around your home and garage and take them to a nearby recycling unit. Sometimes we let our pop can stash build-up, and we don't recycle them until we have at least $25 worth of cans. (Yes, it's sad, but that equates to 500 cans at a time).
Another way to get hundreds of cans is to take brisk walks alongside the road. Sadly, there are so many cans tossed onto the ground. Gathering them can lead to a nice chunk of change, and it also helps clean up the roadside.
You can also contact friends, family, local businesses, and neighbors and offer to cash in their cans for a finder's fee. Perhaps split the profits 50/50 or ask if they just need the cans cleared out for free.
Related: Things to Flip for Cash
14. Donate Plasma for Money Today
Visit one of the highest-paying plasma donation centers near you and get paid to donate plasma. It's a simple process for healthy adults who need money today for free. Your body replenishes the plasma taken, and you can usually return to donate after 24 to 48 hours, up to two times per week.
If you don't mind needles and choose to nap while you donate, this is an easy way to get paid to sleep while making a difference. The plasma is typically used for trauma, burn, and shock patients.
15. Upload Your Photos for Cash
If you have a load of nice photos on your smartphone or camera, consider uploading them to stock photo sites. You can get paid to take pictures of your home, animals, family, nature and much more.
Selling photos can potentially get you a few cents, dollars, or even more per day. If you are interested in getting paid to do nothing, this is a great way to upload your photos and allow them to sell over and over.
16. Set Up a GoFundMe Account
If you need money to go toward a good cause (important bills versus a luxurious vacation), then consider setting up a GoFundMe account. Share your story, connect with people you know, and ask them to share your cause with others. A GoFundMe account can grow from nothing to thousands of dollars within one day depending on the needs.
Related: Best Jobs to Work While on Vacation
If I Need Money Today for Free, I Would Do These Things
There are so many different choices when it comes to getting money today for free. And not every idea will work for everyone. You may only find one or two ideas that you can potentially accomplish by the end of the day.
You don't need to choose all 15 ideas–instead, pick just one and commit your time to it. For example, if you know that you don't have enough things on hand to have a garage sale, then skip that idea! Or if you don't have a car, don't consider delivering groceries.
It's always easiest to start right where you are. If you're currently at work, ask your boss if you can work overtime and get paid today. Or if you're at home, start listing your services online. There are so many ways to get money today for free–it just takes one good idea to make it happen.
Related: How to Make $50,000 Fast (Is It Even Possible?)
---