11 Magical Ways to Get Free Disney Gift Cards
Disney World is one of the most sought-after places to go on vacation as well as one of the top choices when it comes to purchasing souvenirs. Unfortunately, going on a Disney vacation is very expensive, making it difficult for people to be able to afford what the company has to offer. Luckily, taking advantage of the opportunities to get free Disney gift cards can change all of that.
For generations, Disney has been bringing smiles and making memories for families all over the world. However, as the years pass by, the magical experience is becoming less attainable for many people to enjoy. If you have gift cards to help you pay for the cost of a Disney trip or any other Disney product, it can make life a little easier.
If getting free Disney gift cards would make a difference for you, then you are in luck. There are several ways you can make that happen. From trading your time for free gift cards to asking for Disney gift cards for celebrations and even getting the gift cards at a discount, you won't be in short supply of options. Learn how you can get free Disney gift cards that will help you make memories for life.
Our Popular Money-Making Offers
Sign up with each of the following companies to maximize your earning potential.
$10 sign-up bonus
Pays to take surveys, complete offers, shop online, and much more
100s of other paid tasks
Awards cash and gift cards
$5 sign-up bonus
Pays to play games, watch videos, answer polls, and much more
100s of other paid tasks
Awards cash and gift cards
Disney $750 Gift Card Promotion
Disney plans to run a summer promotion that includes a dining card of up to $750 for guests who book a travel package of at least four nights at a Disney resort and park tickets. This is currently the only legitimate gift card promotion. Beware of other Disney $750 gift card promotion ads you see out there.
If it is not from Disney, it is likely a scam. In addition, there are sites that offer $750 in exchange for completing a laundry list of tasks that are nearly impossible to finish. This is a way to get you to do things for free without actually getting paid for them. Additionally, this scam is another way to get personal information out of you to sell to other shady companies.
Related: Is the $750 SHEIN Gift Card Real or Fake?
11 Ways to Get Free Disney Gift Cards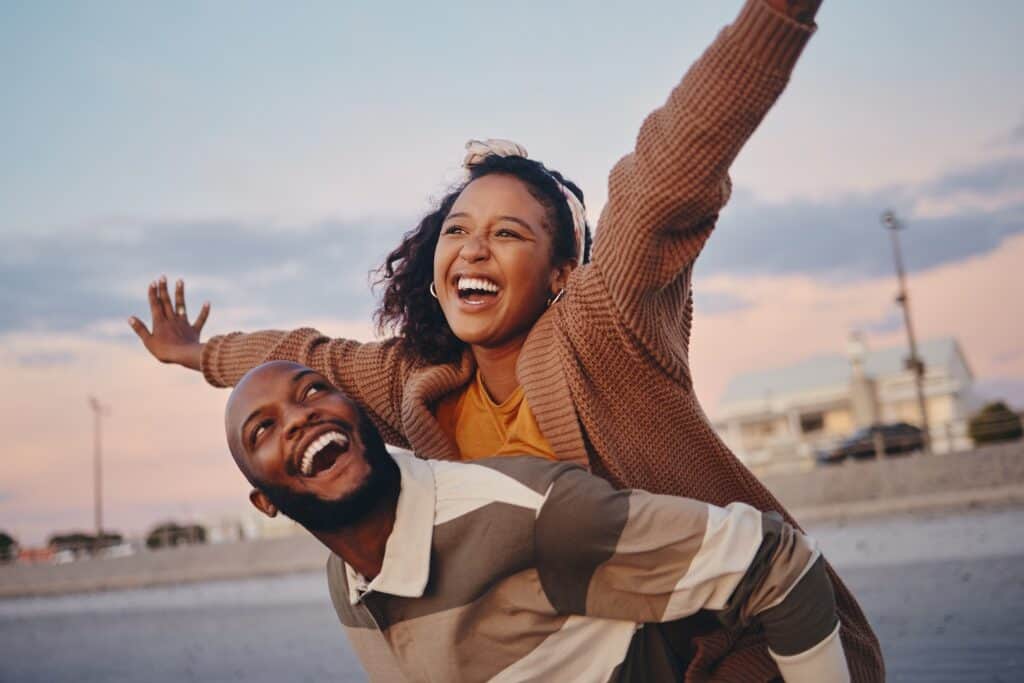 The following ideas are ways you can get free Disney gift cards to use for your Disney dreams.
1. Swagbucks
One of the top member rewards sites available today is Swagbucks. You can join the platform for free and get access to many of the money-making opportunities on there. In order to earn money, you have to spend time completing simple tasks.
Tasks on Swagbucks include taking surveys, shopping, testing products, playing games, and more. Each task will be assigned a different value, and you can pick and choose the ones that work with your schedule. When you complete a task, you get paid in points called SBs. Collect as many SBs as you can to trade in for free gift cards.
The Swagbucks rewards platform is always bringing in new gift card options. If there are no current Disney gift cards available when you go to redeem your SBs, you can then choose to have your reward paid to you through PayPal. From there, you can turn around and purchase a Disney gift card with those funds. This is how Swagbucks can help you earn free Disney gift cards.
When you create a new account with Swagbucks, you are elligible to receive a $10 welcome bonus. This is a great start toward your adventure of a lifetime at Disney.
2. InboxDollars
InboxDollars is an online rewards platform that pays members for the time they spend completing tasks on the site. You can find things to do on InboxDollars like clipping coupons, reading emails, playing games, and more. Each offer you complete on InboxDollars gets you closer to earning more money. As payment, your account is rewarded with actual money.
When you are ready to cash out your earnings, request a PayPal deposit so that you can turn around and get your free Disney gift cards. InboxDollars gives you a sign-up bonus of $5 when you create a new account. It is a popular platform to join for extra money because it is reliable and easy to earn.
3. Chase Disney Visa Credit Card
Consider signing up with Chase to get the Disney Rewards Visa Credit Card. Learning how to get free Disney gift cards through your Chase credit card is pretty simple.
There are two tiers offered for the Disney Rewards card. One of the cards offers 1% cashback (Disney Visa Card) while the other offers 5% cashback (Disney Premier Card). Use your credit card anywhere that Visa is accepted to grow your Disney dollars.
Each time you make a purchase using your Disney rewards credit card, you get a percentage of that sale back in Disney dollars. The cashback that you receive goes into your Disney Rewards balance. Once you hit the minimum threshold amount, you can request your free Disney gift card.
This gift card is reloadable. When you earn more credit in the future, you can just add the funds to this gift card without having to wait for the delivery of a new card in the mail.
Related: How to Get Paid to Upload Receipts
4. Disney Movie Insiders
Disney Movie Insiders used to be known as Disney Movie Club. This is a special program for Disney fans who like receiving information about Disney happenings and Disney products. You have the opportunity to enter special codes on the site found through those communications from the program. The codes are also found from purchasing Disney movies and linking your Disney+ account.
Those codes are used toward collecting rewards from Disney Movie Insiders. Use all of the points that you earn toward Disney gift card deals. You can redeem free Disney gift cards in the rewards section. The platform is completely free to use and awards 25 free points when you join Disney Movie Insiders. Enjoy your time earning credit toward your next vacation and get paid to watch the Disney movies you love.
5. Ask for Gifts
If you have a life celebration event coming up, consider asking friends and family who want to get you a gift to give you Disney gift cards. Events like birthdays, weddings, anniversaries, and other special occasions are all great opportunities to receive free Disney gift cards.
If you are planning a trip to Disney, you could request for everyone to chip in for a $500 Disney gift card that you could use on your trip. Loved ones want to show their appreciation for you being in their lives. If they want to get you a free $500 gift card anyway, don't be afraid to tell them exactly what you desire.
6. Rakuten
Rakuten is a well-known cashback platform. It has been paying members back for years on items they already plan to purchase online. Rakuten is partnered with hundreds of big-name brands like Nike, Macy's, Old Navy, Walmart, and even Disney. You will always have an opportunity to earn some of the money back that you planned to spend.
Get all of your cashback in the form of a deposit to your PayPal account. Once the funds are available, use them toward the purchase of a discounted Disney gift card. is a well-known cashback platform. It has been paying members back offers a free $30 sign-up bonus when you make your first $30+ order through the site.
7. Branded Surveys
Join a company that is focused on market research to earn free Disney gift cards. Branded Surveys does exactly that; it partners with other companies that need people to give them feedback about their products or services. With Branded Surveys, you have the opportunity to change the products that are on the market today and in the future.
Branded Surveys is a free platform to join. Simply sign up, create your profile, and start filling out feedback forms. You are then rewarded with points that can later be redeemed for money. Ask for a PayPal payout so that you can purchase Disney gift cards at discount for yourself.
8. Opinion Outpost
If you enjoy testing products, taking surveys, or watching ads, then Opinion Outpost could be the right opportunity for you to get free Disney gift cards. Opinion Outpost connects users to various opportunities to earn extra money. The community has over two million active users in it and has been proven to pay out as promised.
Find the survey or product testing opportunities that are right for you on the platform. When you have completed your assignments, you will be paid in points. These points can be cashed in for money to your PayPal account. This money can then be used to purchase your Disney gift cards.
9. DollarSprout Rewards
The DollarSprout Rewards browser extension offers a simple way to earn cashback on the majority of your online purchases. All you have to do is create a free account and add the DollarSprout extension to your browser. Then get paid to shop as you normally would while DollarSprout finds the best cashback opportunities, coupon codes, and prices for you.
You can watch your account accumulate money as you make your necessary online purchases. You can then request your balance to be transferred to your PayPal account so that you can purchase Disney gift cards. It is a simple and effective way to get extra money in your pocket to use toward vacation.
10. Dabbl
Dabbl is an app that is dedicated to rewarding users with free Disney gift cards. Use your free time to dabble in various tasks through the app. Simply download the app, register your account, and you can start earning.
There are tasks such as watching videos and answering questions for money. Dabbl rewards your account with money that can later be used toward free Disney gift cards.
Dabbl's mission is to connect consumers to businesses that want to get their products or services in front of the right markets. As the member using the site, you are treated like a partner in this relationship by having a say in the brands that are being marketed through your questionnaire forms.
11. Raise
Search Raise, a discounted gift card platform, for discounted Disney gift cards. Raise has gift cards that you can purchase for less than face value. Each gift card will vary in price.
It is always nice to pay less for something than it is worth. Search for any Disney gift cards that are available for purchase on Raise. It's a simple and trusted process to get discounts on things you need.
Your Dream Disney Vacation is Now Within Your Reach
Free Disney gift cards aren't difficult to come by. While they might not be raining down from the sky, they are easily attainable. You just have to be willing to give a little bit of your time here and there to get them.
Trips to Disney are usually planned months, if not years, in advance. This will give you plenty of time to get free money for your trip.
The good news is that you get to choose how you want to earn your Disney money. From cashback opportunities to taking surveys or even playing games that pay real money, there are plenty of options for all Disney fans to indulge in.
Start with any one (or more) of the ways listed here to start making money fast today. All it takes is a decision and you could be on your way to The Walt Disney World Resort!
---