When Is the Best Time to Buy Tires? (Right Here, Right Now!)
If you've ever had to shop for new tires, then you understand how overwhelmed I was recently when I needed to buy a new set for my Ford Escape. Thankfully, my brother is a mechanic so he was able to help me find a deal on high-quality all-season tires. He showed me the ins and outs of finding my tire size and also clued me in on the best time to buy new tires.
Cars always seem to know when you're trying to save money because that's when they need some sort of expensive maintenance. It can be difficult to pull the trigger on buying a new set of tires. However, they are needed for safety reasons in addition to keeping your car properly maintained.
Because of my positive experience purchasing new tires, I wanted to share with you how to find cheap tires no matter what time of year it is. Tires are a necessity and keeping them in good condition can help keep you and your family safe while on the road.
Our Popular Money-Making Offers
Sign up with each of the following companies to maximize your earning potential.
$10 sign-up bonus
Pays to take surveys, complete offers, shop online, and much more
100s of other paid tasks
Awards cash and gift cards
$5 sign-up bonus
Pays to play games, watch videos, answer polls, and much more
100s of other paid tasks
Awards cash and gift cards
How Tire Prices Fluctuate by Season
The best time of year to buy tires is during October (snow tires) and April (all-seasons). But if you need tires outside of these two months, there is no reason to put yourself or anyone else in danger by waiting it out in hopes of saving a few dollars.
If you have the luxury to pre-buy tires, you can often find sales year-round. As my mechanic brother taught me, tires are in demand year-round so the prices, in general, don't fluctuate that much. The biggest change you might notice is the increase in wait times for booking appointments during the busiest seasons.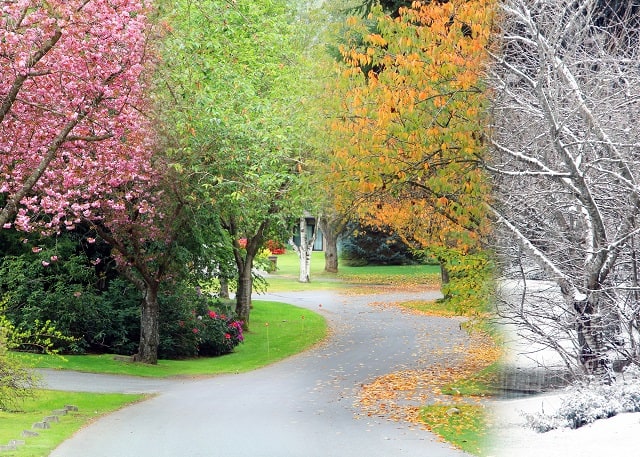 Summer: When school is out and vacation season arrives, you might find tire installation appointments booking up quickly as families prepare for summer road trips. This may be the best time of year for tire discounts since local tire dealers and installers are willing to offer sales in hopes of capitalizing on installation costs during the tire rush.
Fall: Autumn can be a busy season for tires as well once the rainy season hits. Slick roads remind people that new tires are beneficial for the season. In some cases November is the best month to buy tires if you can find a Black Friday deal–but typically sales on necessities like tires are not common.
Winter: Those experiencing snow typically book tire installation appointments after the first snowfall because they are reminded of the need for snow/studded tires.
Spring: Spring may not have too many changes in the weather. However, others might have the same thought in mind to get tires during spring because they may believe it is a slow season.
Related: 10 Cheap Housing Alternatives to Live Alone or With Family
How to Find Out What Size Tires You Need
You can't just buy any tire you see; you have to make sure you shop for the right size for your car. The make and model of your car will dictate what size tires you should purchase. Find out your specific tire sizes with these tips before you begin shopping around.
Inside Your Driver Door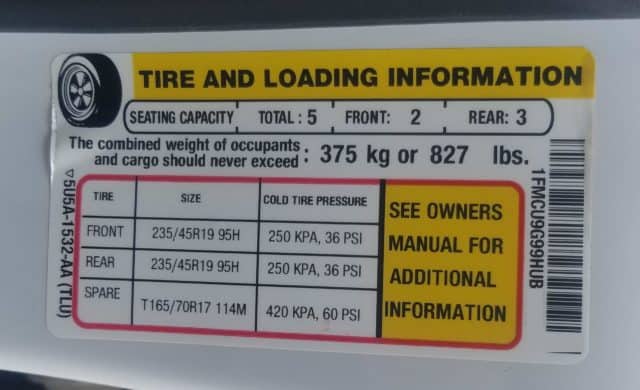 Check the inside frame of your driver's side door for the dimensions and specifications of the tires for your car. It should even tell you the optimal tire pressure you should maintain. This is the most accurate way of determining which size tire you should buy.
According to the image, my vehicle's tire size is 235/45R19 95H. When I shop for tires, I make sure to match this size with the specs of the tires I have on my shopping list.
Related: How to Get Paid to Shop Online
On Your Existing Tire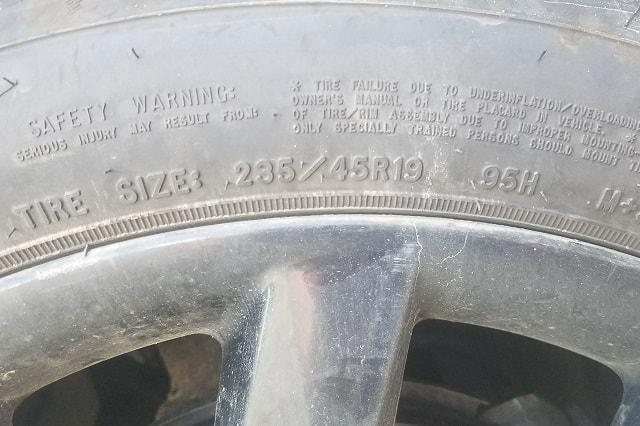 Each tire on your car will have the size engraved on it. However, this is not always the most accurate way to find your tire size because the last tire installed could've been incorrect to begin with. In my case, the tires I originally replaced were the wrong size for my vehicle, but now they match the sticker inside my door: 235/45R19 95H.
Search by Vehicle Make and Model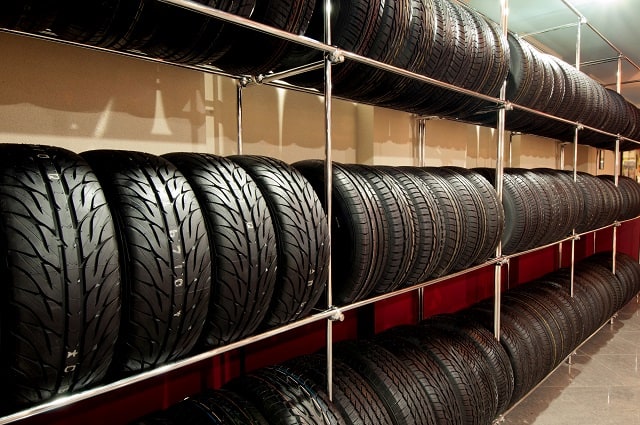 Search websites online for tire sizes based on your vehicle's make and model. Tire sites almost always include a search option for you to plug in your vehicle information and it will generate the right size for your car. Write that number down and keep it handy while shopping for your next set of tires.
If you know the year, make, and model of your vehicle, Priority Tire has a super easy-to-use search feature to find your tire's size.
5 Tips to Get The Best Deal on Tires
Tire shopping can be overwhelming. But once you learn how to find the best deals, it's not all that bad. Take a look at some of the things I did to save the most money and helped me have a positive tire buying experience.
1. Ask a Professional
It's okay to ask your mechanic for advice on tires–even if you intend to shop around. A good mechanic will want to be helpful and keep his or her customers happy. Not everyone has a brother who is a mechanic, but everyone should be able to find a mechanic who is trustworthy and willing to answer questions.
2. Shop Around
While your mechanic should have your best interest in mind, that doesn't mean he won't make money off of your tires. If you source your tires through a local garage, the company will profit from the sale–often handsomely. If you are truly looking for the best deal on tires, then you will need to do the work by shopping around and comparing deals for yourself.
3. Buy a Set of Four Tires
Buying a set of four tires will almost always save you money. If you budget to replace two tires every year instead of four tires every two years, for example, you will always end up paying more. Replacing all four tires is also the safest option since having just one bald tire on a vehicle can still cause an accident.
4. Check for Rebates and Sales
When you shop for your own tires online, you'll come across plenty of retailer discounts and manufacturer rebates. If you're lucky, you might be able to stack multiple deals if you find them happening concurrently. The only way to find those opportunities is to manually search for them. The good thing is that there are plenty of sales on tires happening year-round.
5. Review Current Cash Back Offers
Rakuten is my favorite cashback portal, and sometimes you can find deals on things like tires. Since I shop online for necessities all the time, I like to check for current offers on the site. It's an easy way to capitalize on offers as long as you're not picky about the brand or retailer you purchase from.
Related: Rakuten Review: How Much Money Can It Save You?
11 Best Places to Buy Tires on Sale (Year-Round)
There are many options to consider when purchasing tires. The best time to buy tires (to save the most money) is year-round online with the many sales and rebates that mechanics often do not extend to customers if purchasing directly through a garage. Grab and pen and paper and start comparing the deals until you find the cheapest tires that work for your vehicle and budget.
1. PriorityTire


PriorityTire is an online tire retailer that claims to have some of the best tire deals right now. Shop from a variety of brands such as Accelera, Bridgestone, AMP, Firestone, and more. Tires can be found for nearly anything on wheels, including tractors, trailers, and ATV/UTVs.
Receive free FedEx shipping in the US and a 90-day money back guarantee when purchasing through PriorityTire. The best time of year to make purchases with PriorityTire is now because customers can save up to 55% off retail prices all year.
So if you're ever wondering who has the best deal on tires right now, click here to see the best discounts happening today. You might be surprised what you'll find!
2. Discount Tire Direct

Discount Tire Direct specifically sells tires and wheels for vehicles. All tires sold come with a manufacturer's warranty, which includes any defects plus workmanship and a "Certificate for Refund or Replacement" for any non-repairable road hazard, workmanship, or material defect.
Popular tire brands sold at Discount Tire Direct include Michelin, Bridgestone, Goodyear, and more. Tires are shipped within the US. The best time to buy tires is during the company's six major promotions it has throughout the year plus manufacturer rebates year-round.
3. O.E. Wheels LLC

O.E. Wheels LLC offers tire and wheel packages online. It offers wholesale pricing to customers and ships out of its warehouse located in Florida. Rims are tested with heat treatment and other products undergo testing such as x-rays and pressurized immersion. Tires come with a lifetime structural warranty that can be applied toward manufacturer defects.
The company offers free shipping throughout the continental US. Tire brands include Bridgestone, Goodyear, Michelin, Toyo, and many more. The best time to buy new tires with O.E. Wheels LLC is anytime because it has regular sales such as $25 off wheelsets and $50 off wheel and tire packages.
4. Amazon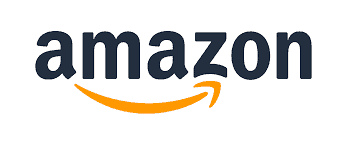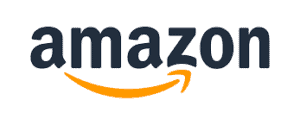 Amazon is known for selling anything from A to Z and cheap tires are included. It is a site that sells tires from Hankook, Goodyear, Firestone, Cooper, and more. Each tire comes with its own warranty and guarantee.
If you need installation, select a provider at checkout that is backed by Amazon's Happiness Guarantee. Amazon ships throughout the US and internationally.
5. Goodyear Tire

Goodyear has been around for over 100 years and is known for selling quality tires. It offers a price match guarantee if you find an exact item match with 14 days of purchase for less elsewhere on the tires purchased from its site.
Goodyear tires can be used on nearly any vehicle including trailers and trucks. It also offers tires specific to the weather and terrain that is best for the environment you live in. It offers free shipping with purchases made online and can ship directly to an installer near you.
6. Pep Boys

Pep Boys is an auto parts store specializing in selling all parts for cars. Tires and wheels are sold as well and can be put on at most Pep Boys stores. Tires purchased online can be shipped within the US.
Order tires online and get 90 days of price matching plus a free year of roadside assistance with an installation package. Kumho, Cooper Tires, Goodyear, BFGoodrich, and other tire brands are sold through Pep Boys. Tires come with different warranties from the manufacturer, such as a 20,000 mile warranty.
7. SimpleTire
Easily choose the new tires for your car by using SimpleTire, an online tire shop offering flexible payment options for customers in need of new tires. With a 30-day money-back guarantee and free shipping in the US, SimpleTire takes some of the confusion out of shopping for tires.
You can find tire brands such as Pirelli, Michelin, Bridgestone, Toyo Tires, and more on the SimpleTire website. Some cashback rebates apply depending on the tire brand you purchase.
8. Tire Kingdom

Tire Kingdom sells tire brands such as Yokohama, Nitto, Hankook, Michelin, and several more. The company sells tires online, but also offers other services in-store. Each tire purchase comes with a free lifetime tire rotation as well as a 30-day ride guarantee if you don't like your tires.
Tire Kingdom is not available in all states in the US. Use the locator feature to type in your zip code and see if there is one in your area you can ship your tires to. If there is not one in your area, Tire Kingdom will refer you to a sister store.
9. Tire America
Tire America is an all-encompassing online store that sells tires and wheels and has a list of trusted installers it refers customers to in order to have the new items properly installed. It takes the guessing out of the new tire process. Tire brands sold through Tire America include Michelin, Sumitomo, and Goodyear.
It offers a Tire Protection Program and Road Hazard Protection, which includes roadside assistance at no additional cost for up to three years after you purchase your tires. Tire America also offers a price match guarantee and ships within the US.
10. The Tire Rack
The Tire Rack has been in business for over 40 years and is known for selling tires from multiple brands like Cooper Tires, Dunlop, Continental, BFGoodrich, and many more. Tires are tested using a special test track to check for optimum efficiency, performance, and safety.
It offers free shipping in the US on all orders over $50 and in most cases, an order placed is ready to ship the very next day. The Tire Rack also helps customers choose an installer so that they can get the job done quickly.
11. Your Mechanic
Tire shopping is overwhelming and it can be difficult to figure out when the best time of year to buy tires is. It's okay to consult your local mechanic if you are feeling too stressed by the process. They can order the tires for you and install them.
However, keep in mind, mechanics will earn a profit on each tire you purchase through them. The compensation they receive pays for the time it takes to search for the tires and place the order on your behalf. This means your purchase could be more expensive when going through a mechanic.
Related: 100+ Best Online Shopping Sites in the USA to Get Great Deals
When to Change Your Tires
Don't wait for a certain month or sale to change your tires. Driving on bald tires can lead to preventable accidents. When my husband (then boyfriend) and I were en route to college a few years ago, our friend took a scary trip into the ditch because of a pair of bald tires. He even had two brand new tires at the time! Bald tires (even paired with new ones) can be extremely dangerous on slick roads.
I asked my mechanic brother to send me a picture of a bald tire for reference. In the following image, the tire on the left is new and the tire on the right is bald. Notice how those shallow lines on the tire have smoothed over? That indicates the tire is not safe for the road–and hasn't been for quite some time. If you're not sure if your tires are roadworthy, please send a picture to your mechanic or swing by the garage to ask!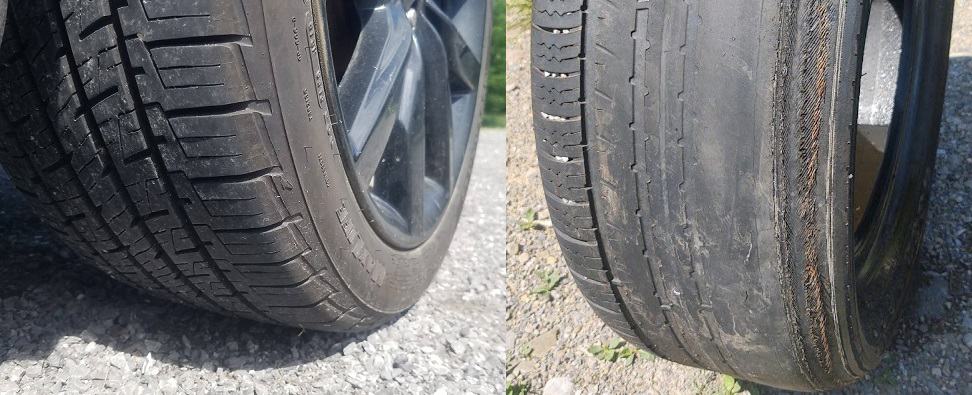 Shopping Around for Tires Can Lead to Big Savings
Take your time considering all the options available for your tire needs. The best time to buy new tires is when you need them. However, you don't have to break the bank doing it. Compare all the prices and take advantage of any rebates and promotions going on.
With all of the sites listed here, you are bound to find sales happening all year round. Keep your new tires in good condition by checking the tire pressure frequently and getting them rotated. Additionally, get your tires balanced and check your alignment a few times a year.
New tires are an investment; take care of them and get every mile out of the tires that you can. Get the best deals and discover on each site when is the best time to buy tires.
Related: Ibotta vs Rakuten: Can You Use Both Cash Back Apps?
---