How to Get Paid to Quit Smoking (When You Just Can't Shake It)
Tobacco companies have done a great job over the years promoting the very addictive nicotine drug that keeps people coming back for more. What companies haven't done a good job with is promoting how to quit smoking when someone is ready to kick the habit.
It's not a well-known way to make money, but there are actually several ways to get paid to quit smoking. You just have to be determined enough to make it work and find the right method for you.
If you want to get paid to quit smoking cigarettes or vaping, then you will be happy to find 10 ways to do so laid out here in this article.
Quit smoking one day at a time and get paid for your efforts. Your health and finances will thank you.
Our Popular Money-Making Offers
Sign up with each of the following companies to maximize your earning potential.
$10 sign-up bonus
Pays to take surveys, complete offers, shop online, and much more
100s of other paid tasks
Awards cash and gift cards
$5 sign-up bonus
Pays to play games, watch videos, answer polls, and much more
100s of other paid tasks
Awards cash and gift cards
Related: How to Make $500 a Day
10 Ways to Get Paid to Quit Smoking
Take a look at some actual jobs that pay you to quit smoking. If you keep an open mind, these jobs can really make a difference in your life.
1. Become Part of Clinical Trials, Focus Groups, and Studies
Take part in clinical trials, paid focus groups, or studies that are available. You would be surprised to learn just how many trials are being conducted each day to learn about the smoker's addiction and what new products businesses are coming out with to help break the habit.
In clinical trials, you are a paid volunteer. Some trials take place over the course of a few weeks or months, and you will be informed of the payment options before participating. These trials are designed to help future smokers, so your honest participation and feedback will be important.
Join reputable sites like Respondent.io and search for clinical trials in your area or online to start making money while you quit smoking.
Related: Best Paid Focus Groups to Join
2. Make an Agreement With Friends/Family
It may be a little uncommon, but why not enter into an agreement or a bet with family and friends about your plan to quit? According to Healthline, smokers make an average of 30 attempts to quit before they are actually successful. This shows how hard it can be to kick smoking to the curb.
Entice yourself to quit before the 30th attempt by betting with others on your success to become smoke-free. Place bets that your attempt will stick, agree with others that you will quit before a certain timeframe, and make it a fun challenge.
When you complete the bet or agreement, you could walk away with quite a bit more money than you started with. Not to mention, this is a great way to hold you accountable.
Get FREE Cash Bonuses with a Cash App Account
Copy the referral code:



Open Cash App settings
Swap $5 with a bestie*
Invite friends to join**
Set up a direct deposit***
*Ask a friend or family member to swap $5 with you through Cash App to activate the $5 sign up bonus.
**Get up to $15 for every friend who joins using your referral code.
***Deposits must equal $300+ within a 30 day period to activate the $100 cash Boost.
Related: How to Get Paid to Hunt Deer
3. Become a Life Coach
Similar to someone who is in AA, smokers also need accountability and a plan to follow to help them be successful in their mission to quit. Become a life coach to be that accountability partner or mentor to encourage them during the hard days.
As a life coach, your job is to help someone attain their goals to live a more fulfilling life. It is an important role. As a former smoker, you can get paid to quit smoking and vaping by sharing what helped you quit for good and sharing how each day you still choose to be smoke free.
When someone quits an addiction, they still have to choose each day not to fall off the wagon again.
Related: Get Paid to Watch Sports
How to Get Paid to Quit Smoking Online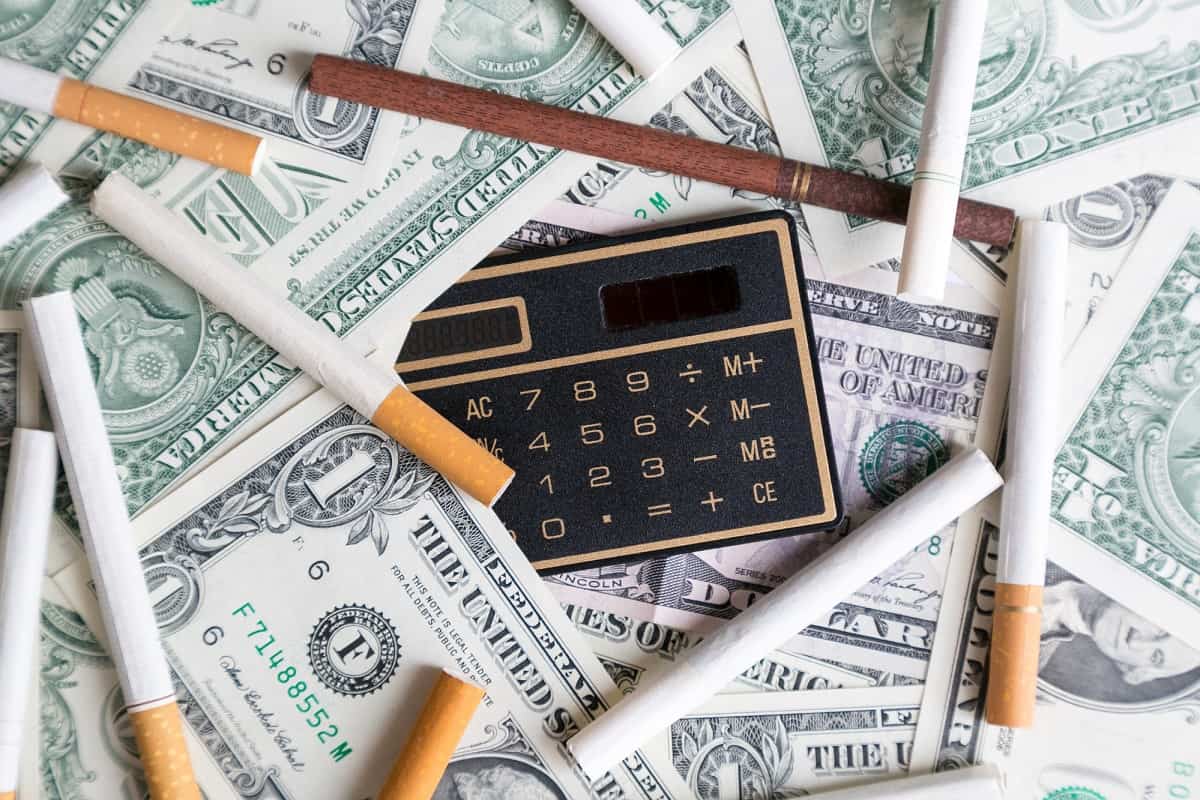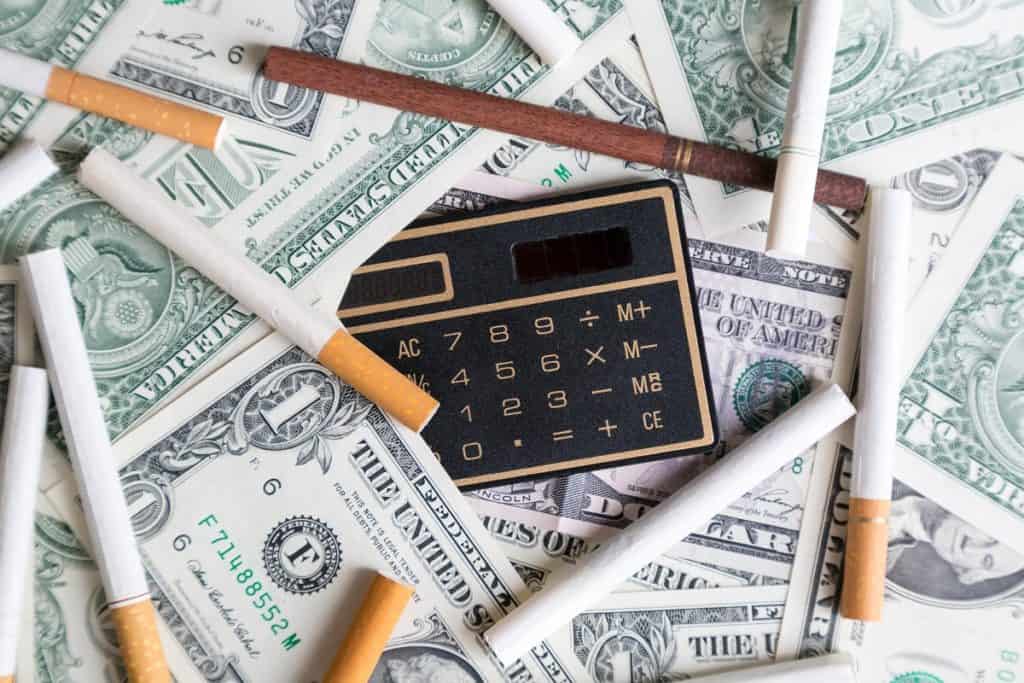 The online world is where many smokers flock to find resources for quitting. There is an abundance of resources and ways you can get paid to quit smoking online.
4. Start a Blog to Document Your Journey
Start a blog about your journey as a smoker who is quitting. Share all the details about how you are doing it and the hard days when addiction calls. Treat your readers to some advice that you have about quitting and some helpful products you are using.
As a blogger, you can make your own money by incorporating affiliate links to products you recommend. If there are smoking-related products that helped you quit, include an affiliate link so that you can get paid each time a reader purchases that product through your link.
Additionally, you can use ads on your blog to generate an income. Increase the traffic to your blog so that you can get paid for the views on those ads. Your blog can be both a resource to other smokers looking for inspiration and also a way for you to generate a passive income.
5. Make Your Own Inspirational YouTube Channel
YouTube is a top platform many go to for information and resources. Create your own channel and join in on the movement to inspire others to quit smoking. Take your viewers with you to accountability meetings you have set up for yourself, show them your daily routine and tricks to not be tempted by cigarettes, and more.
As a YouTuber, you can get paid to put ads on your videos. For each viewer who sees that ad, you can get paid a certain amount of money by the company that is being advertised in the ad. You can also make more money if viewers click on those ads.
Related: Get Paid to Eat on Camera
6. Become a Social Media Influencer
Use your influence on social media to positively impact the lives of those who are looking to quit smoking. Get paid to help others quit too by sharing your journey on your posts, and stories, and by creating a community of positive encouragement. You can inspire others with information and introduce them to products that can help them quit.
As a social media influencer, you can get paid to recommend products to your followers. This is done through affiliate marketing. Get paid to share affiliate links or codes with your followers that entice them to buy, which generates a commission for you.
7. Join Opinion Outpost
Opinion Outpost is a site that rewards users for completing tasks, such as being a product tester. Keep an eye out for products related to helping people quit smoking and sign up for those opportunities. Earn points for every feedback form you submit about the product you tested.
Opinion Outpost is free to join. Simply create an account to participate and start earning. Exchange your earned points for rewards like free gift cards to Target, Amazon, iTunes, or a deposit to your PayPal account.
Related: Opinion Outpost Review
8. Join a Smoking Study
Smoking studies like Project Quit offer paid opportunities to smokers who want to quit smoking. If you qualify for the study, regardless if you are truly motivated or quit or not, Project Quit will pay you for your participation.
Studies like Project Quit want to research the addictive nature of nicotine and the mental capacity of smokers. By volunteering for the study, you are helping to further the research on smoking and how to quit.
Related: Get Paid to Sleep
Other Ways to Get Paid to Quit Smoking Cigarettes
If you still need another idea on how to get paid to quit vaping or smoking cigarettes, you might be surprised to learn that these opportunities are available to you.
9. Ask Your Employer
Many employers offer some kind of incentive for tobacco users to quit smoking. This saves the employer thousands of dollars per employee who quits smoking. Employers pay higher healthcare costs when they take on employees who use tobacco.
This means that by helping an employee quit smoking through cessation programs, the employer will save money and extend the life of employees, ultimately saving money in the future.
You can get paid to quit smoking through your employer with reimbursement opportunities. Some larger companies might pay more than smaller companies. However, it doesn't hurt to ask what kind of benefit your employer offers to help you quit and get paid.
Related: Get Paid to Drink Beer
10. Ask Your Insurance Providers Directly
It's no secret that insurance for tobacco smokers can be higher than normal rates. Health insurance companies have to account for the high percentage of lung damage, and life insurance companies account for higher death rates in the younger population due to lung cancer.
Check with your insurance provider(s) to find out how much the rate changes if you quit smoking for good. The company may require you to be smoke-free for up to two years before it will release you from smoker premiums, but it's certainly something to work toward. A lower premium means more money in your pocket.
Related: Get Paid to Workout
Change Your Life and Kick the Habit
Not only does quitting smoking offer health benefits, but it can also increase your income. Consider how much money you will save by not having to buy cigarettes plus the healthcare penalties you won't have to pay anymore. Additionally, you can monetize your quitting journey with a number of ways to get paid as listed here.
If you are interested in more than one of the ways in this article, you don't have to choose just a single option. Earn more and stay motivated with the accountability from using multiple ways to get paid to quit smoking.
Kick the habit once and for all. Become a former smoker and live a longer, healthier life.
Related: Best Side Hustles for Men
---