Slogan Seller Review: Can You Really Write Slogans for Cash?
Try Bingo Cash, the ultimate bingo app for turning your skills into extra cash while enjoying colorful and engaging head-to-head matches. Win up to $83 per game and experience the classic bingo thrill in the comfort of your own home. Test your daubing skills and become a big winner today!
Bingo Cash™ is FREE to download and play! However, cash tournaments are not available in the following states: AZ, IA, LA, SC & WA.
I bought Slogan Seller this summer on a whim. I was skimming through money-making programs and courses when this one caught my eye.
What stopped me in my tracks was Slogan Seller's catchy sales page. Despite my usual skepticism, it still had me itching to learn more.
That's when I clicked the "Get Started Now" button, filled in my payment information, and purchased it without a second thought. I didn't know if the course could teach me anything I didn't already know, but I knew there was only one way to find out.
TLDR: The course is absolute CRAP. It has some legit information, but the site is archaic, and most of the content can be found online for free.
It is incredible what some writers get paid to do. Becoming a slogan writer is one of those unique opportunities that many do not consider or might not have heard of. The creator of Slogan Seller shows writers exactly how he has made a career being a "sloganeer." But to be honest, it's nothing fancy.
The marketing of the course makes it sound like selling slogans is a "new" or even unique way to make money. But in reality, people are selling slogans all the time whether they think of themselves as "sloganeer" or not.
If you are looking for unique ways to make $500 fast (or more!), consider selling slogans for sure. Being a slogan writer is an excellent way to generate some side money or even meet that goal of leaving your full-time job.
But don't be duped into thinking that this Slogan Seller "system" is the only way to be successful. You can sell all kinds of items with your slogans without paying for old information before getting started.
Check out my free guide on how to get paid to write slogans.
One of my favorite sites, Swagbucks, offers tons of ways to earn real cash online. If you're not already a member, give it a shot! Here are five things you can do to make easy money on the site:
Play games (up to $322 each)
Test apps (up to $150 each)
Submit receipts (easy cash)
Shop at your favorite stores (up to 10% back)
Answer surveys and polls (quick cash in minutes!)
Our Popular Free Guides
How to Start a Permanent Jewelry Business - If you are patient, have social skills, and love interacting with others, then a permanent jewelry business may be for you.
How to Become a Sleep Consultant - Help parents and babies, and be the difference for families worldwide who are desperate for more Zzzs in their life as a sleep consultant.
How to Become a Proofreader - There are five basic steps to working from home as a proofreader. As long as you're willing to put in the work, you can become a proofreader!
What is Slogan Seller?
Since I purchased Slogan Seller, I decided to share my review of the system.
Slogan Seller is a members-only site where you will find a step-by-step guide that is designed to help you make money selling slogans.
In the guide, you will have lifetime access to Ben Olson's "complete system" for how to come up with slogans. He also teaches you where to upload the slogans and how to market them.
The guide was developed with immediate gratification in mind. The Slogan Seller is designed to get writers to start making money within days of gaining access to the members portal–even sooner if you're an ambitious learner and implementer.
But selling anything online is not that easy. And it certainly doesn't happen within days of buying a course! There's no secret strategy you're missing out on.
Now, if you're completely new to online selling, you might learn a thing or two from the Slogan Seller system. But I truly think you can become successful without buying it.
Related: Lucky Day Review
What Do I Get With Slogan Seller?
The system includes:
a step-by-step ebook
access to an index of places to list your items with slogans (think t-shirts, mugs, signs, etc.)
video tutorials
design tools (just links to tools you can find for free online)
additional resources (again links to other free content online)
a guide to automating your earnings by hiring freelancers (again–nothing you can't do by hopping on Fiverr to find help)
The ebook is formatted as a checklist with BASIC instructions. It claims to help members to start making money fast but don't be fooled–building an online business takes time.
There are also cash prize opportunities in the portal. Slogan Seller hosts contests and rewards writers who win with cash. I have no idea if this is current or just a ploy to get people to buy the course.
Related: How to Make Quick Money in One Day
How Slogan Seller Works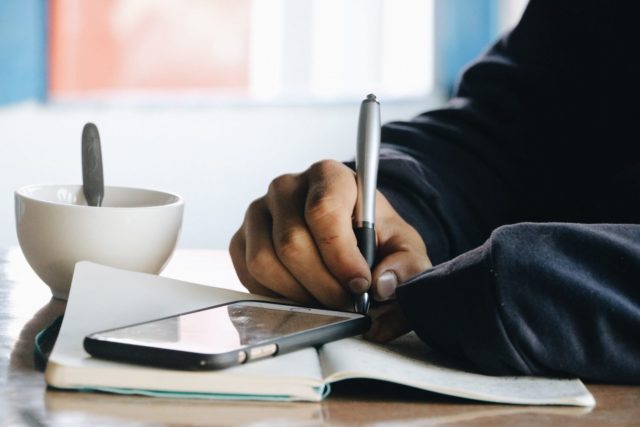 Other students with access to the Slogan Seller system previously shared their experience about how they are now able to make money from home, turn this into a career, and experience a new way to make money. They claim that prior to this program, they had no idea how to become a slogan writer.
Slogan Seller is designed to help freelance writers make money in three simple steps:
1. Write a Slogan
Simply create a slogan. This could be done in the form of one word, a phrase, or even a symbol. Whatever creativity brings to your brain, you can potentially sell it to a company and generate an income.
2. Upload It
Upload your slogan online in a few seconds. As long as you have access to a computer and the internet, you can display your slogans online for others to purchase.
I don't like how the system claims you can just "upload" your slogan and get paid. That's just not true. The sites you can upload to are actually product sites like Etsy or Shopify–so you're not just selling a slogan that took 10 seconds to write–you're selling a t-shirt or coffee mug you spent a few hours designing.
3. Get Paid
Whenever someone uses the slogan you created, you get paid. This is known as getting paid in royalties. It may only take you a few minutes to create a slogan and shortly after that, you can start earning money from it.
Related: 10 Sites and Apps That Pay You Real Money To Play Games
KashKick is a great find for gig workers, offering many ways to make extra money doing what you enjoy. Try it out - it's free! Here are five easy ways to start earning money on the site:
Play games (up to $125 each)
Test apps (up to $125 each)
Buy lottery tickets (an easy $8)
Try popular brands (always changing)
Answer surveys (quick cash in minutes!)
How Much Can You Make?
The range of compensation for slogans is broad. Depending on your creativity, you can generate hundreds or even thousands of dollars for one simple slogan.
Ben shares what his past students have made with their slogans. Some of these slogans include:
OMG– Over $13,000
Never Give Up– Over $850
Be Yourself– Over $42,000
The sky is the limit with how much you can make on just one slogan. Imagine how much you could make if you created one slogan per day. From everyday phrases to simple smiley faces, people will pay for your creativity.
This is a multi-million dollar industry focused on the creation and sale of slogans. New businesses need to stand out. A catchy slogan can be exactly what they need.
I don't think that you will tap into this industry just by purchasing Slogan Seller. I think that you would do much better by choosing a platform to sell on and finding a course that helps you succeed there.
Check out my FREE selling guides and choose one to review and learn how to sell your designs there:
The Slogan Seller Review Questions That Everyone is Asking
It's good to have questions about purchases you're considering making. That's the beauty of customer reviews like this one! So, here are a few more answers to consider before purchasing a course that just doesn't help you further your income goals.
Who Is This Program For?
Slogan Seller is for absolute beginners. If you already understand the concepts of writing slogans (they're everywhere) and placing them on a t-shirt, then you already know 50% of the course.
What Skills are Needed?
It's not often that writers hear this, but as a beginner in creating slogans, there are no major requirements to start this new side hustle. You should have the basic skills to navigate websites and follow written instructions, however.
But unlike other writing jobs, you do not need any formal training, experience, or superpowers to become a slogan creator. Slogan Seller covers the basics that you can find pretty much anywhere else online.
Related: 8 Apps That Pay Real Money for Easy Tasks and Gigs
Is Slogan Seller Worth It?
No. Don't waste your money. For a while, I thought that this system was worth it for the right buyer. But then I realized that there is far more opportunity in blogging or selling your creations on Etsy. And since those opportunities are different from each other, it makes sense to purchase a specialized course on one of those rather than purchasing the generic crap that Slogan Seller provides.
Don't get duped! I wasted $37 on this course–but I'm glad I did so that I could review the system and warn you.
Check out these other great side hustles instead, or go ahead and pursue a slogan writing path on your own. Keep searching for free information and you'll find it!
Related: How to Get Free Gift Cards Online Without Completing Offers
---