Slogan Seller Review: Can You Really Write Slogans for Cash?
Last Updated Feb 23, 2021
I bought Slogan Seller this summer on a whim. I was skimming through money-making programs and courses when this one caught my eye.
What stopped me in my tracks was Slogan Seller's catchy sales page. Despite my usual skepticism, it still had me itching to learn more.
That's when I clicked the "Get Started Now" button, filled in my payment information, and purchased that bad boy. I didn't know if the course could teach me anything I didn't already know, but I knew there was only one way to find out.
It is incredible what some writers get paid to do. Becoming a slogan writer is one of those unique opportunities that many do not consider or might not have heard of. The creator of Slogan Seller shows writers exactly how he has made a career being a "sloganeer."
If you are looking for unique ways to make $500 fast (or more!), consider using the Slogan Seller system. Being a slogan writer is an excellent way to generate some side money or even meet that goal of leaving your full-time job.
Whatever it is that drives you're curiosity and interest to make money from home, take a look at what Slogan Seller can do for you. This may be the opportunity that finally allows you to ditch your 9 to 5 corporate job.
What is Slogan Seller?
Since I purchased Slogan Seller myself, I decided to share my review of the system.
Slogan Seller is a members-only site where you will find a step-by-step guide that is designed to help you make money selling slogans.
In the guide, you will have lifetime access to Ben Olson's complete system for how to come up with worthy slogans that companies and people will actually pay for. He also teaches you where to upload the slogans and how to market them to make the most money.
The guide was developed with immediate gratification in mind. The Slogan Seller is designed to get writers to start making money within days of gaining access to the members portal–even sooner if you're an ambitious learner and implementer.
Ben shares the strategies and tools that have worked for him time and time again for creating slogans that brought him financial freedom. His mission is to help others get paid to write slogans. Therefore, he has spent the time perfecting a system to do exactly that: help writers make money.
What Do I Get with Slogan Seller?
As a member, you get instant access to:
a step-by-step ebook
access to a list of markets that pay
Ben's slogan writing formula
video tutorials
design tools
additional resources
a guide to automating your earnings by hiring freelancers
customer support
The ebook is formatted as a detailed checklist with step-by-step instructions. It is geared toward getting members to start making money fast.
The video tutorials are perfect for writers who learn best through visuals. You can quickly expand your slogan writing business by watching the demonstrations.
There are also cash prize opportunities in the portal. Slogan Seller hosts contests and rewards writers who win with cash.
Related:How to Make Quick Money in One Day
How Slogan Seller Works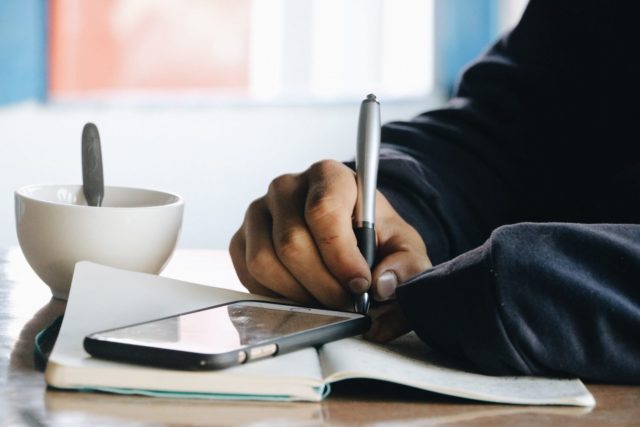 Current students with access to the Slogan Seller system share their experience about how they are now able to make money from home, turn this into a career, and experience a new way to make money. Prior to this program, they had no idea how to become a slogan writer.
Slogan Seller is designed to help writers make money in three simple steps:
1. Write a Slogan
Simply create a slogan. This could be done in the form of one word, a phrase, or even a symbol. Whatever creativity brings to your brain, you can potentially sell it to a company and generate an income.
2. Upload It
Upload your slogan online in a few seconds. As long as you have access to a computer and internet, you can upload and put your slogans online for others to purchase.
3. Get Paid
Whenever someone uses the slogan you created, you get paid. This is known as getting paid in royalties. It may only take you a few minutes to create a slogan and shortly after that, you can start earning money from it.
Related:10 Sites And Apps That Pay You Real Money To Play Games
How Much Can You Make?
The range of compensation for slogans is broad. Depending on your creativity, you can generate hundreds or even thousands of dollars for one simple slogan.
To give you an idea of what slogans are worth, Ben shares what his past students have made with their slogans. Some of these slogans include:
OMG– Over $13,000
Never Give Up– Over $850
Be Yourself– Over $42,000
Really, the sky is the limit with how much you can make on just one slogan. Imagine how much you could make if you created one slogan per day. From everyday phrases to simple smiley faces, people will pay for your creativity.
This is a multi-million dollar industry focused on the creation and selling of slogans. With new businesses starting every day, they need to stand out. A catchy slogan can be exactly what they need.
Related:How To Get Free Gift Cards Online Without Completing Offers
The Slogan Seller Review Questions That Everyone is Asking
It's good to have questions about purchases you're considering to make. That's the beauty of customer reviews like this one! So, here are a few more answers to consider before you hit "buy now" on Slogan Seller.
Who Is This Program For?
Slogan Seller is for anyone who is interested in learning Ben's secrets that helped him make a living from writing slogans. You don't have to be a professional writer or designer to make money in this niche. If you want to make money doing almost nothing, have multiple income streams, or want to leave your day job, this program is for you.
However, if you are already familiar with online selling and marketing, you may feel that the program is geared toward beginners. There were some parts that I chose to skim through since I already had the knowledge to complete the steps.
I learned some true gold nuggets from Ben's system that I could apply to selling just about anything online. And to me, that was well worth the $37 cost.
Related:How to Make Money on Amazon FBA
What Skills are Needed?
It's not often that writers hear this, but as a beginner in creating slogans, there are no major requirements to start this new side hustle. You should have the basic skills to navigate websites and follow written instructions, however.
But unlike other writing jobs, you do not need any formal training, experience, or superpowers to become a slogan creator. Slogan Seller covers everything you need and more.
Anyone can join and anyone can make money doing this. All you need is the ability to review and comprehend the materials in the program, a computer, reliable internet, and your career can take off from there.
Related:8 Apps That Pay Real Money For Easy Tasks And Gigs
Is Slogan Seller Worth It?
For a one-time fee of $37 for new members, you'll get lifetime access to materials that can potentially skyrocket your income. It is definitely worth the investment into Slogan Seller for the monetary return some dedicated writers receive. If you do the work and implement the strategies, your investment in this program can be returned to you many times over.
There is a 60-day money back guarantee if you aren't happy for any reason with the program. Truthfully, you have nothing to lose and so much to gain.
Will you give Slogan Seller a shot? Purchase the system here and dive in today.