Use Cash App Free Money Code VPLTZWP for up to $15 (Full Review)
Last Updated Jun 11, 2021
I have been hearing about the Cash App for a while now, but I wasn't sure if it was legit or safe. The app seems to have a bad rap since scammers like use the app to target unsuspecting users.
But the truth is, there are scammers using every money app you can think of, so it's not fair to associate Cash App with these scams (I'll show you how to avoid those later).
So I decided to download the app to get the full experience and let my readers know if there are legitimate ways to get free money on Cash App instantly.
So far I am pleasantly surprised with the app and excited to share the details with you below.
Our Most Popular Money-Making Offers
Opinion Outpost - A high-paying, trusted survey site that rewards its members in free Amazon gift cards or cash.
InboxDollars - Get a $5 new-member bonus for joining a site that pays you to take surveys, play games, search the web, answer polls, and complete paid offers.
Instacart - Earn up to $20 per hour to shop for and deliver groceries on your own schedule using your own car (and keep 100% of your tips!).
Nielsen Computer and Mobile Panel - Join Nielsen's trusted program to passively earn cash and win rewards just for using your internet as you already do.
Proofread Anywhere - Learn how to make money correcting English grammar and spelling mistakes from the comfort of your home.
What is Cash App: Is It Legit and Safe?
Cash App is a free money management app that allows you to send and receive money virtually, accept direct deposits, transfer money to and from your bank accounts, and invest money in the stock market and Bitcoin. There are different ways to get free money on Cash App as long as you protect it as you would your wallet.
In this Cash App review I'll answer questions like:
Is Cash App legitimate? Absolutely. If you use Cash App for the purposes it was intended for (to buy/sell, manage deposits, and invest), you will have no trouble with it. It's a legit virtual wallet for your money.
Is Cash App safe? Absolutely. As long as you avoid sending money to strangers who are trying to scam you (if it sounds too good to be true, it probably is), then Cash App is safe to use. Be sure to always know who is on the receiving end of your cash before hitting "send."
Cash App Pros
Generous sign-up bonus and referral bonus opportunity
Easy person-to-person transactions
User-friendly, simple interface
Simple investment tool for beginners
Optional prepaid debit card to limit personal spending
Cash App Cons
Scammers target Cash App users
It's nearly impossible to get money back after sending a payment
Transfers from Cash App to a bank account take 2 business days (or instant for a fee)
Related: Easy Summer Jobs that Offer a Fun Way to Make Some Money
Cash App Free Money Code: VPLTZWP
Before I get into the details of the app, I wanted to share about the Cash App free money code: VPLTZWP
The free money code is legit and safe to use! When you open Cash App settings, you'll see a link to "Enter Referral Code" when you scroll to the bottom.
Click that link and then enter the Referral Code VPLTZWP. Click Next to confirm.
You'll see an immediate pending bonus of $5, $10, or $15. I received a $10 Invitation Bonus. I'll show you how to activate that bonus below!
8 Ways to Get Free Money on Cash App by Square, Inc.
There are only a few legit ways to make money with Cash App. It's easy to get free money now using the app, but you will want to avoid the common scams that people use to swindle users.
1. Sign Up and Get Up to $15 When You Send $5
When you first download and join Cash App, you'll be prompted to enter a referral code. Use free money code VPLTZWP to receive a pending bonus of $5 to $15 (Cash App assigns the bonus amount at random).
To activate the bonus, you will need to grab your debit card and put the card number into the app (just one time). Then send at least $5 to another Cash App user.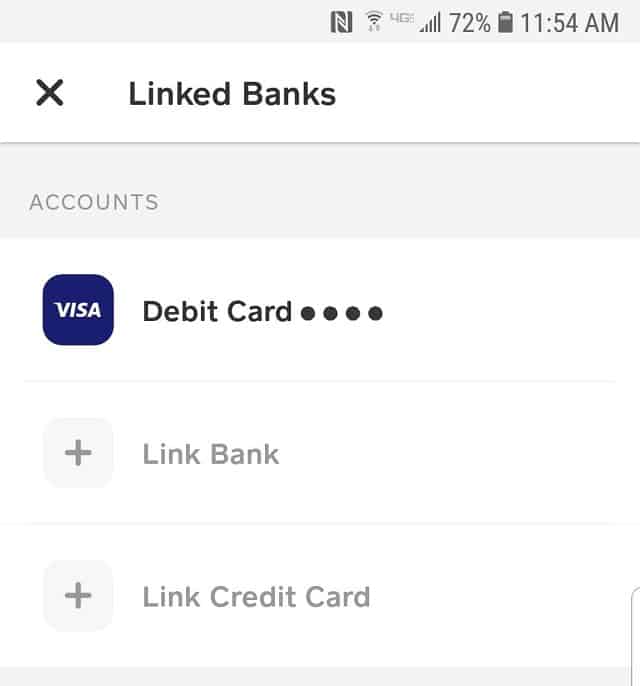 I sent five bucks to my husband's Cash App and he sent five bucks back. This simple cash swap didn't cost us a cent, and we both activated our bonuses!
We received $30 in bonuses between the two of us (out of a possible $45):
I received a $10 Invitation Bonus for using a Cash App free money code (use VPLTZWP).
I received a $15 Invitation Bonus for inviting my husband to Cash App and sending him five bucks.
My husband received a $5 Invitation Bonus for sending me five bucks back.
Make sure to use my Cash App free money code to get your $5 to $15 bonus: VPLTZWP
Related: Sign Up and Get Money Instantly
2. Refer Friends for $15 Each
Once you've joined Cash App, you'll need to send at least $5 to activate your bonus. The easiest way to do this is to invite a friend or family member, send them five bucks, and have them send you $5 back (an even exchange).
Referring friends is one of the best ways to get free money on Cash App instantly. With this free money hack, you'll earn an easy $15 per referral, and each friend gets $5 to $15, too.
Make sure to explain the importance of adding your Cash App free money code to their app. This is how Cash App rewards referral bonuses. Plus, doing so will give your friend that sweet bonus, too! It's a win-win.
Sign up and use Cash App free money code VPLTZWP for free bonus cash.
3. Complete Offers and Surveys
Taking those $750 surveys that send money to Cash App is something I personally would not do.
While some of the offers you come across are legit (like this one by RewardZone USA, LLC), the process requires a lot of personal information and steps to complete. In order to earn the $750 reward, you must be a US citizen, at least 18 years old, and willing to participate in 10 offers (some of which require a purchase).
In addition to completing the offers, you must be willing to provide your full name, address, phone number, and a copy of your state-issued ID to claim your $750 Cash App money. The company uses this information to confirm your identity and to make money by selling your contact information to its marketing partners. In other words, you can expect to receive a barrage of (legal) robocalls with more offers to your cellphone.
If none of this bothers you, by all means, go ahead and snag that $750 in free Cash App money from RewardZone USA, LLC. But if you're like I and wish to retain some semblance of privacy, I don't blame you at all for skipping this offer.
Related: How to Make Money from Illegal Robocalls
4. Invest in Stocks With Cash App
Even if you've never invested money in the stock market before, Cash App makes it so easy to get started.* The app has a free book that teaches beginners about investing. You can find it at the bottom of the stocks investing screen.
You can invest and make money daily with individual company stocks (risky) or Exchange Traded Funds (ETFs). These are still risky but your money is diversified instead of sunk into a single company's stock. I invest money in the S&P 500 ETF which is an index of the 500 largest U.S. publicly traded companies. Even if a handful of companies dip, the other strong companies typically continue to pull through.
According to Cash App, the SPDR S&P 500 ETF has increased in value by over 44% in the last year alone.
You can visit a company's stock or an ETF listed on the app, select Buy, and invest with as little as $1. To invest using Cash App, you must be at least 18 years old and live in the US. Investing always requires a brokerage account which is regulated by the US government and all earnings are tracked with an individual's social security number.
Robinhood is an alternative investment app that allows you to buy and sell shares of stock from the palm of your hand. New members can sign up for a free account and get a bonus stock valued between $3 and $220.
*Note: I am not a financial advisor. Please make sure to do your research before choosing to invest.
5. Invest in Bitcoin with Cash App
Bitcoin (BTC) is all the rage among cryptocurrency investors.* Since a single Bitcoin can cost upward of $50,000, Cash App makes it easy to invest in a fraction of BTC.
According to Cash App, the BTC has increased in value by over 496% in the last year. It is an extremely risky investment and should be approached with extreme caution.
Each Bitcoin purchase is charged a fee, and varies based on the purchase price. When you sell your Bitcoin, there are fees involved there too which can fluctuate based on market changes.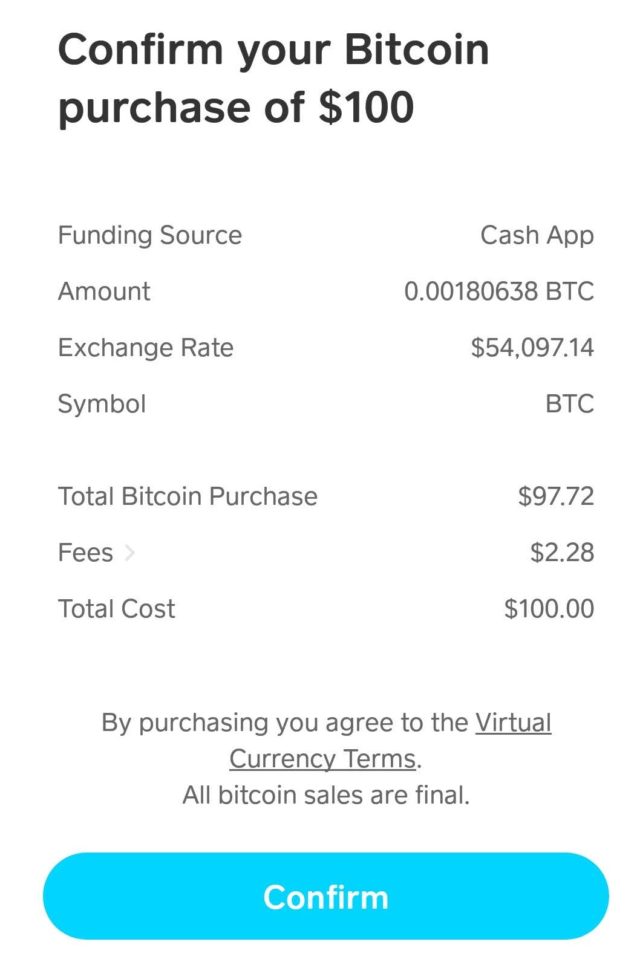 *Note: I am not a financial advisor. Please make sure to do your research before choosing to invest.
Related: Jobs that Pay in Cash Only
6. Shop Using Cash App Debit Card
Cash App users can also request a debit card that pulls cash from their accounts. The debit card can be used anywhere online or in-store that accepts cards.
Shopping with the Cash App debit card will automatically accumulate cash back earnings on all eligible purchases. The money can then be transferred to a bank account or invested in stock or Bitcoin to potentially amplify earnings.
Rakuten and Ibotta are two Cash App alternatives that pay cash back for online and in-person purchases.
7. Sell Things and Get Paid Through Cash App
You can also get free money on Cash App by flipping your used items on Facebook Marketplace or Craigslist. Many sellers will specify how they want to be paid, which in your case would be via Cash App.
Cash App alternatives you might prefer to use include PayPal and Venmo. These apps are similar to Cash App when it comes to accepting payments virtually.
Related: Things to Flip for Cash
8. Offer Services and Get Paid Through Cash App
Similar to selling your second-hand items, you can also use Cash App to sell your services. You can work for friends, family, and people in your neighborhood.
Consider offering a small hourly discount if your customers join Cash App using your referral link. It's a great incentive for them to join (along with the bonus they would receive by using your referral code).
PayPal and Venmo are similar apps that allow you to accept payments, but they don't have referral bonuses like Cash App.
Related: Jobs that Hire at 15 Years Old
Cash App vs CashApp (by Free International Calls App, Ltd)
Cash App is often confused with the CashApp app which is another mobile app available on PlayStore and iTunes. Cash App (with a space between "Cash" and "App") is by Square, Inc. and CashApp (without a space) is by Free International Calls App, Ltd.
Both apps maintain high user ratings on the Playstore (4+ out of 5 stars) but are far from the same. Cash App by Square, Inc. is a money management app that allows you to transfer money between users, invest, and complete debit transactions. The CashApp app by Free International Calls App, Ltd allows members to earn money by completing easy tasks online.
The two apps have completely different purposes, but you can use them both to earn money.
Related: How to Make $5,000 Fast
How to Make Money With CashApp by Free International Calls App, Ltd
At a glance, the CashApp app looks a lot like Cash App. Both logos are green with a dollar sign, and it can be easy to confuse them if you don't read the descriptions. The ways to make money with the CashApp app are far different from those that Cash App offers.
Watch Videos
The CashApp rewards app pays its members in cash rewards for watching commercials and ads online. The ads to view are targeted toward members based on their interests, age, activities, etc.
I wouldn't download the CashApp app just to watch ads because there are better alternatives that I already use. For example, InboxDollars is a free website and app that pays in cash rewards for doing all sorts of easy tasks. Watching videos is one of the many options.
Related: InboxDollars Review: Hacks to Earn the Most Money
Complete Surveys
The CashApp app also pays members to answer surveys. If you join the app, you'll provide some basic demographic information. The app uses those details to deliver you surveys that relate to your everyday interests.
I prefer Branded Surveys over the CashApp app. It's a better-paying alternative that pays for your advice on different products and services.
Related: Surveys That Pay Cash Instantly
Complete Offers
The CashApp app offers a variety of paid offers for members to complete to earn rewards. These are basically advertisements by companies that partner with the app. When you make a purchase or start a free trial, the Cash App app gets paid and splits that income with you.
MyPoints is a better alternative with many useful offers to complete. I like to hop on and check for the ones that are relevant to me. If it's a service I was planning to pay for anyway, I can earn money for moving forward.
Related: MyPoints Review: Is It Worth It?
How to Flip Money With Cash App (The Scams to Avoid)
Cash App by Square, Inc. (back to the money management app) is unfortunately associated with a handful of money flipping scams. These scams are in no way fueled by Cash App, but they have given the app a bad name to some users.
Instead of avoiding completely legitimate money-making apps like Cash App, learn to identify the scams before they even reach you.
Cash App Money Flipping
Since Cash App is an investment app, it is crawling with scammers who claim to invest your money and flip it for profit. While there are legitimate ways to flip money, sending your cash to a stranger is not the way to do it.
These Cash App money flippers claim to take your money, invest it, and send you back more than you gave them to invest. Sometimes the scammers will start with small dollar amounts like $5, send it back after receiving it, and convince you to send a more significant amount to them.
If a stranger is promising you big returns, block them immediately. There is no guaranteed way for someone to flip money with Cash App. The only guarantee is that scammers will take your money and block you.
Item Deposit Scam
Another common scam you may come across is when people ask for a deposit to hold an item they are selling. You'll usually see this scam in conjunction with high-value items selling for a low price, like rare puppy breeds, beautiful apartment units, and large appliances or vehicles.
The scammer lists the item at an unbeatable price and asks you to make a deposit via Cash App to "hold" the item. As soon as you make the deposit, the scammer will block you, and your money is gone forever.
Related: Best Weekend Jobs to Earn More Money in Your Spare Time
Cash App is a Great Virtual Wallet
While neither the CashApp rewards app nor the Cash App payment app is irreplaceable, the apps are both offer useful and legitimate opportunities to make money instantly.
There are times when I need money today for free, and I can't get to the ATM in time. If you're like I and lend and borrow small dollar amounts from family often, Cash App is a great way to send and receive money immediately.
I can't tell you how many times I've asked a sister to pick up some chips or drinks from the store and couldn't pay her back until I visited the nearest ATM. Cash App makes it much easier to get money to the right people immediately.
With all the ways to get free money on Cash App, I think it's a great tool to keep in your back pocket for when you need it. Plus, you can use Cash App free money code VPLTZWP to get a free bonus just to get started.