14 Best Things to Buy to Make Money Online or In Person
One of my favorite sites, KashKick, offers tons of ways to earn real cash online. If you're not already a member, give it a shot! Here are five things you can do to make easy money on the site:
Play games (up to $125 each)
Test apps (up to $125 each)
Buy lottery tickets (an easy $8)
Try popular brands (always changing)
Answer surveys (quick cash in minutes!)
Have you ever heard the saying that you have to spend money to make money? As the CFO of a small business, I grew its revenue to over $346,000 in five years through strategic business investments. These same strategies can be translated into your own plans to buy things to use to make money.
The world is full of possibilities to make money fast today. Unfortunately, figuring out what to do to get started earning that income can be a challenge. With so many options, it's easy to feel overwhelmed with information.
Recent developments in technology provide legitimate ways to make money both online and in person. When it comes to earning money, you can expect to invest both time and money upfront. In this case, I want to focus on the best things to buy to make money both now and well into the future.
In my personal experience and research on buying things that make money, not everyone will be interested in doing the same thing. It's important to focus on a profitable purchase that both interests you and aligns with your current talents.
There's nothing more nerve-wracking than jumping into an investment and not knowing what to do next. That's why buying the right things that make money will determine the clear path forward.
No matter what you need the extra income for, it's always nice to have a steady flow of money for bills or vacationing. Get more money in your pocket by investing in something that will put you miles ahead of those who started from scratch.
Our Popular Money-Making Offers
Sign up with each of the following companies to maximize your earning potential.
$10 sign-up bonus
Pays to take surveys, complete offers, shop online, and much more
100s of other paid tasks
Awards cash and gift cards
$5 sign-up bonus
Pays to play games, watch videos, answer polls, and much more
100s of other paid tasks
Awards cash and gift cards
14 Real Things to Buy to Make Money
The things you buy now can either be flipped for a profit or used to provide a service for a steady income. Some purchases can even lead to passive income in the future. The type of item you buy to make money will determine how much you can expect to earn from it both now and on a recurring basis.
1. Buy an Online Course to Learn a Profitable Service
If you are looking at starting something new or just enhancing your skills and knowledge of a service you can offer, online courses can help you do exactly that. Whether you choose to earn a college degree or complete short certificate programs online, the investment can lead to high profits.
Consider researching courses on how to start a home business as a stay-at-home mom. If you've ever had a dream of working for yourself, now is the time to invest in yourself for a successful future. Similarly, there are service business ideas that apply to people in all seasons of life.
There are plenty of online courses that teach valuable skills such as how to become a sleep consultant, how to start a microblading business, and how to become a professional photo editor. You can make a huge difference in your income just by investing in the right course and putting it into immediate practice.
Instead of blindly diving into a new venture, learn from others who have become experts in the field. I can't tell you how important it is to invest in your knowledge so that you can turn a profit before burning out completely. An investment in knowledge pays the best interest.
Related: How to Get Clients for a New Business
2. Buy a Laptop to Make Money Working Online
A laptop can go a long way in creating a solid income for yourself. One of my first and only invesments as a work-from-home mom was a reliable laptop and an internet service provider.
With a laptop, you can become a freelance writer, bookkeeper, virtual assistant, and even blogger. All of these services require access to a computer in order to complete the work. Investing in a high-ticket item like a laptop could bring an income to you that you may not have realized was possible.
I use an ASUS ZenBook now, but when I first started working from home I used a cheaper Toshiba laptop. Either brand is great if you are working on simple projects. Graphic or website design projects created using large software files may require a more robust device.
The most important part of purchasing a laptop is understanding the storage and features. You want something that will sustain you for at least two years before considering an upgrade. The longer it can last the better. The best part about starting one of these businesses is that you can write off your laptop purchase when tax season comes around. Make sure to keep your receipt.
Related: How to Invest and Make Money Daily
3. Buy Second-Hand Clothing to Make Money Selling
The most obvious thing to buy to make money selling for a profit is second-hand clothing. A simple trip to a thrift store, a garage sale, or even Facebook Marketplace can turn up some amazing steals for clothes and shoes that could be upsold to others.
To earn money with your purchase, list the clothing on sites like eBay and Poshmark to resell the clothing. Make sure to take into account your time investment and any shipping costs, and then set the higher prices than the amount you paid to purchase them.
Before selling them, clean up the clothes and shoes to make them look as close to new as possible. Take pictures with the items on a model or display them in an eye-catching manner with a backdrop. The more time you spend trying to make the items more appealing, the better your chance will be of flipping them for a profit.
Related: Poshmark Review: Is It The Best App to Sell Clothes Online?
4. Buy Used Furniture to Turn a Profit
Furniture flips are all the buzz these days. People find old, used, and even vintage furniture that they can flip. Sometimes, a simple paint job can go a long way to entice people to buy the item. Take the time to clean up furniture pieces that are trending and make a lucrative profit.
Sell the refurbished items on sites like Craigslist or Facebook Marketplace, or host a vendor spot in a shop in your community. You can decorate your items inside a boutique to get more eyes on the furniture you have for sale. There can also be opportunities to sell pieces at garage sales or even start your own business flipping furniture.
Related: How to Get Paid to Assemble Furniture for Others
5. Buy a 3D Printer to Earn Income
A 3D printer can be a lucrative investment. It is one of the top items to buy to make money because other people can pay you to print items for them. Consider offering 3D printing services like printing small gifts, party favors, or household items.
People don't necessarily want to buy their own 3D printers to use minimally. You can let them rent yours out for a fee or print their projects for them for a fee. The money you make with the 3D printer can reimburse you for your initial investment in no time and can continue making an income for you long after.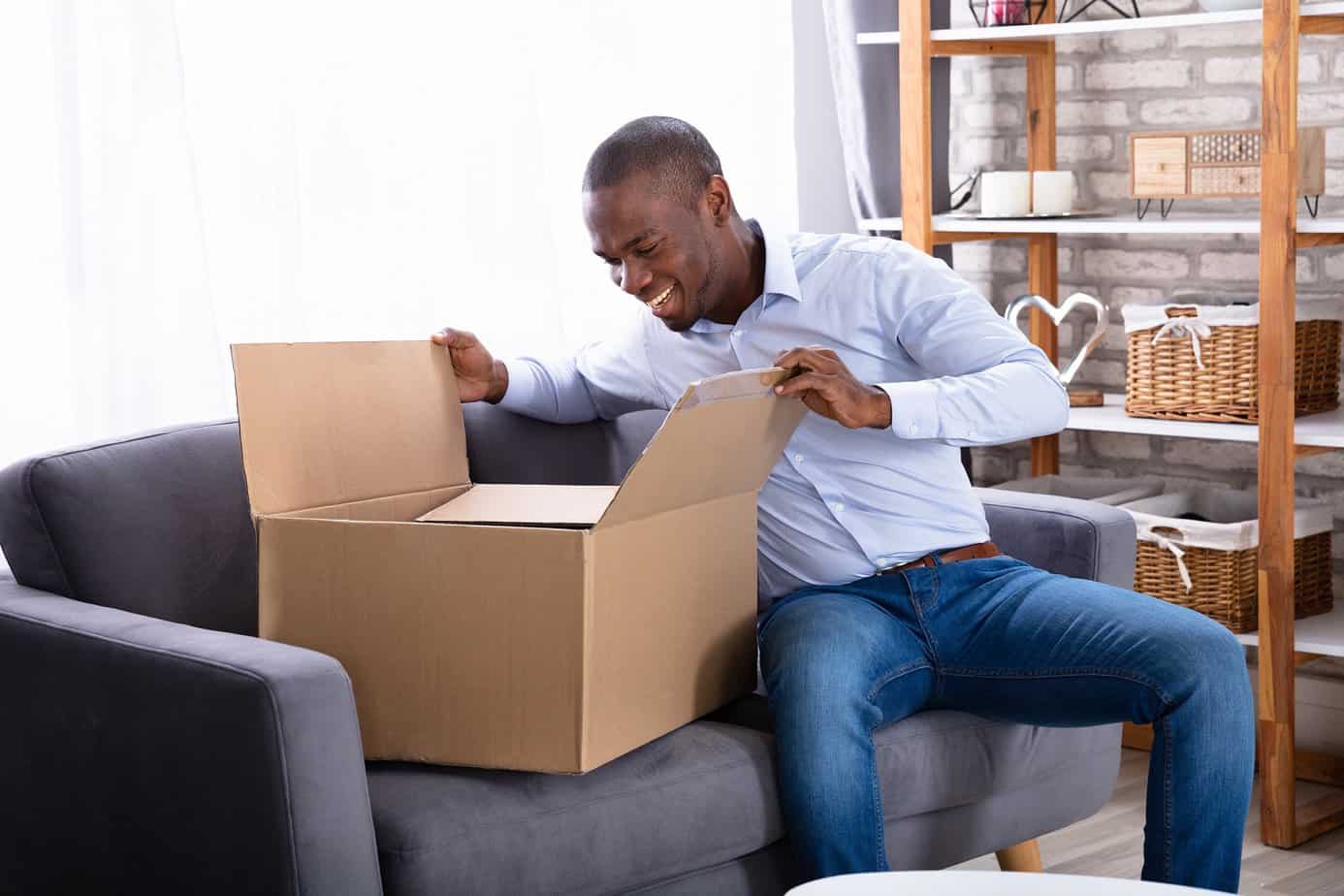 6. Buy a Camera to Make Money in Photography
If you have a desire or an interest in getting paid to take pictures, consider purchasing a camera that can make you money as a photographer. If you are already an established photographer, then you understand what investing in an upgraded camera can do for your business. Take the leap to really bring exposure to your photography skills.
Before you go running off to big-name stores to purchase a camera, take a look at second-hand options first. Many cameras that have been used aren't necessarily a bad thing. Some still have quite a bit of life left in them.
You can find cameras on Facebook Marketplace, Craigslist, and even at garage sales. You could even make a post on your social media accounts asking friends and family if they know of any used cameras for sale.
The best investment you can make in this world is an investment in yourself. Follow your dreams and buy a camera that will sustain a profitable photography business for you.
Related: How to Start a Photo Editing Business
7. Buy Land to Flip for a Profit
Buying land can be a great investment and something that can earn you a hefty profit. Even if you let the land sit and gain more value, you can sell it at a later date for more than your purchase price. Land is also a great thing to rent out for hunting, camping, or even events like weddings.
If you want to flip your land, take the time to clean it up a bit so that you can sell it for a higher price. Land that has noticeable borders also sells faster. You should consider putting up a fence that shows buyers the exact property line. If they can visualize the property lines and see what they can do with the amount of land available, they are more likely to purchase it.
8. Buy a Worm Farm Starter Kit to Sell Worm Castings
Probably one of the most overlooked things to buy to make money is a worm farm starter kit. If you haven't considered starting a worm farm for money, you will be surprised to know just how easy and passive it can be. All you need is a set of worms, dirt, and a container to keep them in a dark, cool place.
Worms can be used for a variety of purposes. The most common ways are using their poop for fertilizer and using them for bait for fishing. Make money with your worm farm by selling off worms to others who want to start their own worm farm. You can also advertise their poop to other farmers or gardeners who need fertilizer. Don't forget to advertise fishing bait to fishermen as well.
Related: How to Sell Plants from Home
9. Buy a Beekeeper Suit to Sell Honey
Invest in a beekeeper suit and become a bee farmer. The good news is you don't have to have too many beehives to take care of in order to turn a profit. Many bee farmers see success with just a few beehives. Start out with one beehive to learn the business and expand when you feel ready.
A beekeeper suit includes the entire body suit, mask, and gloves. You will also want to invest in a smoker for the times when you need to collect the honey. Start your own beekeeping business and sell off the honey that you collect from your bees.
This could be a profitable business. You can also sell off some of the bees as the population continues to grow. A beekeeper suit is a small thing to buy in order to make a profitable business collecting and selling honey.
10. Buy a Camcorder to Start a YouTube Channel
On your list of things to buy on Amazon to make money should definitely be a camcorder. A camcorder can help you make money very quickly if you were to create a YouTube channel or even use it to record weddings. Camcorders are an investment into your business and your future.
YouTubers make money by publishing video content. This could be for humorous purposes, educational, or even news-style content. Your channel can make money with the use of ads and incorporating affiliate links. Every time a viewer clicks on an ad from your page, you get paid. Similarly, each time someone makes a purchase using your affiliate links, you make a commission from that sale.
11. Buy Cleaning Supplies to Make Money
An easy way to make money is to start your own cleaning service. Everyone needs help cleaning whether it be periodically or on a routine basis.
Invest in your first cleaning kit so that you can get started cleaning other people's homes quickly. Some clients may even prefer you to use their cleaning products, which will help you save the cost of buying additional supplies.
Reach out to friends, family, and neighbors to get work. Establish an intake call or tour where you ask them what kind of cleaning supplies they prefer (if any) and build your cleaning inventory based on their feedback. This will help when you show up for the job and have everything you need to take care of their home.
Related: How to Start a Laundry Service Business From Home
12. Buy a Pet Grooming Kit to Earn
Pet grooming is a popular career choice. You get to play with pets all day while making them feel their best. Your pet grooming business could include having pets come to you or you go to them.
Mobile pet grooming is a convenience that you can charge more for to cover gas and auto insurance costs. Invest in reputable pet grooming supplies to give your clients confidence in your services.
A pet grooming kit should include shampoo, conditioner, nail trimmers, and sheers. You might also need to invest in some gloves and leashes to help keep your clients safe. A quick scroll on Amazon can show you exactly what kind of pet grooming items you need to get started as a pet groomer.
13. Buy Yarn to Make and Sell Handmade Goods
This might sound like a silly thing to add to your list of things to buy to make money. Yarn is actually a good investment. You can use yarn to get paid to knit or crochet. These kinds of handmade products sell for a major profit in some cases.
Take a look at sites like Etsy to see the prices for knitted and crocheted items. If you are someone who is experienced with knitting or crocheting or you want to learn, then purchasing yarn is a no-brainer.
Yarn is fairly inexpensive. You can turn yarn into beautiful household items and décor. People love handmade items in their homes and to purchase them as gifts. Your talent in this area could become a lucrative income.
Related: What to Sell on Etsy
14. Buy Fishing Gear to Make Money Fishing
There are several ways you can get paid to fish. People who enjoy fishing usually do it as more of a hobby. However, you are looking for things to buy to make money. That means you can buy some fishing gear now to help you make money as a fisherman.
Enter into fishing tournaments, sell off your catches to restaurants, or start a job as an actual fisherman on a commercial boat. Whatever your choice is to make money fishing, having the right gear with you will make all the difference.
Make Money on The Things You Buy
Pushing yourself to hold multiple jobs is stressful and time-consuming. Instead, put your money to work by investing it into things that make money–this is the key to long-term wealth.
When I first started working from home, I struggled to put any money into my ventures. I wanted to do everthing in the cheapest way possible. But over time, I learned that adding money back into my business would lead to greater profits.
Buying things that make money is just as much a mindset as it is an action. Once you've determined to invest into your future, don't let anyone discourage you from taking the next step.
Related: How to Make $5,000 Fast
---